Kurt Vile : b'lieve i'm goin down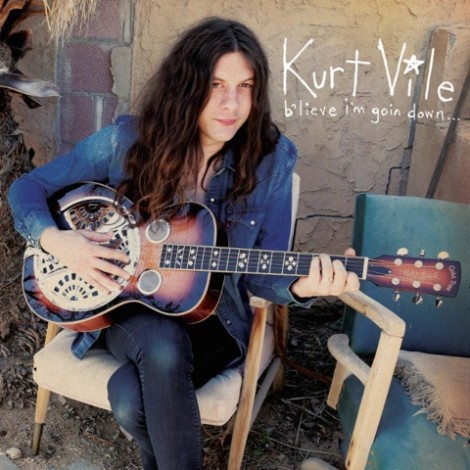 I am sitting here listening to b'lieve i'm goin down, the sixth album from Philadelphia singer/songwriter Kurt Vile, who is growing into the role of one of my hometown's musical folk heroes if ever there was one. It is almost 24 hours since I have visited a nearby banya, a Russian bathhouse and spa specializing in extreme hot/cold temperature therapy and BYOV (bring your own vodka) poolside food service. I remain calmed and centered by that experience, and b'lieve i'm goin down is doing all it can to maintain that mood. [Note: This review was written based on the 12-track CD version provided to us by the label. The 3-LP vinyl version includes six extra songs.  – Ed.]
Despite knowing and respecting his reputation as promoted by my neighbors and fellow local music peeps this is my first Kurt Vile album from start to finish—heresy from a fan's point-of-view, perhaps, but helpful in providing fresh and unvarnished critical perspective. I don't know if what I pick up from this album will convince Vile's longtime fans that it's a winner; I'll readily admit I don't know if the ones before this were winners in their own right. What I do know, or at least what I feel, is that Vile and his house band The Violators approach a form of spiritualism in their scripture of abstract observations, oblique confessionals and hazy advice.
They preach a gospel informed by patron saints of alt-country, with post-punk commentaries and modern-rock footnotes. "The laws of physics have shown that a man must walk through life via peaks and valleys"—these could be the words of the Johns Linnell and Flansburgh, Tom Petty, Leonard Cohen, Ben Folds, Dean Wareham, Beck, Mark Kozelek, Jeff Tweedy or Jonathan Richman, were they not lifted from this album's fourth track, "That's Life, tho (almost hate to say)." b'lieve I'm goin down is mostly pleasant and skillfully measured, songs like "All in a Daze Work," "Bad Omens," and "Stand Inside" comprising a full bouquet of spare piano and taut banjo and guitar. Other tracks punctuate the album with threats to break into full-fledged bar-rock rave-ups ("I'm an Outlaw," "Dust Bunnies").
Above all, Kurt Vile's cooing stream of consciousness makes sense in the grand scheme of this album because you feel compelled, maybe hypnotized, to want it to make sense, much in the same conflicted and contradictory way as the relative discomfort of the banya is ultimately meant to be good for you. Surrender to your surroundings. Open up and detoxify from false music. Turn on Kurt Vile, tune in, drop out.
Similar Albums:


Sun Kil Moon – Benji


The Modern Lovers – The Modern Lovers


Leonard Cohen – Songs of Love and Hate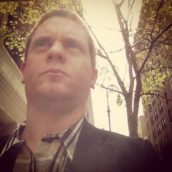 Adam Blyweiss
Adam Blyweiss is associate editor of Treble. A graphic designer and design teacher by trade, Adam has written about music since his 1990s college days and been published at MXDWN and e|i magazine. Based in Philadelphia, Adam has also DJ'd for terrestrial and streaming radio from WXPN and WKDU.