Endless Playlist: Jawbreaker Reunion – "Cosmos"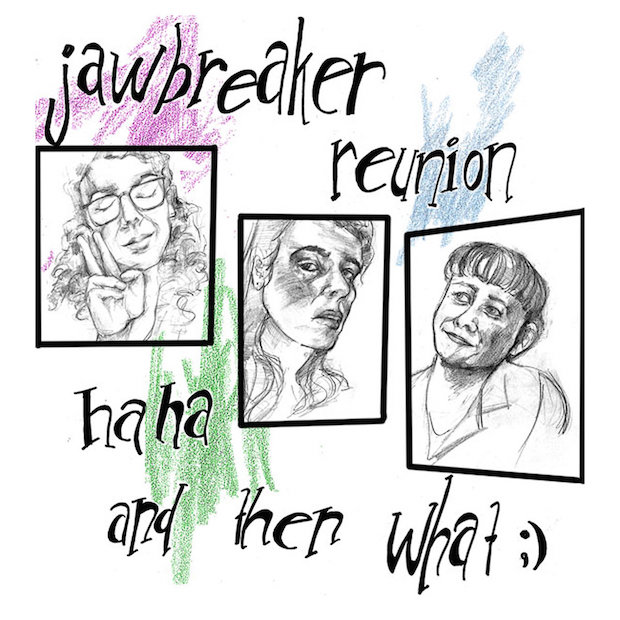 At first listen, "Cosmos" is full of desire, screaming of deep nostalgia and yearning. Delicate guitar lines interlace with each other to create an ethereal effect, until the familiar hardcore edge of Jawbreaker Reunion kicks in. Rough vocals and blaring electric guitar give off a dark vibe, the simplicity of "Cosmos" a refreshing change from Jawbreaker Reunion's past work. "Cosmos" feels pure and heartfelt.
This is the first we've heard from Jawbreaker Reunion since a single back in April and their debut Lutheran Sisterhood Gun Club, which is just as kickass as its title suggests. The three-piece female punk band is from Annandale on Hudson—they all met at Bard College—and their music is equally as witty as they are (they list their genre on their Facebook page as "post-grad"). Brimming with golden personalities, it's no surprise that this resonates so well in their tracks, and "Cosmos" is no exception. Playing with the idea of the galaxy and endless stars reads like "Jeggings" from Lutheran Sisterhood Gun Club—applying a commodity to a significant conundrum. The lyrics feel abundant with honesty, perhaps pulled from the members' own experiences. Starting out the song slowly and softly makes sense, like a declaration of the uneasiness that accompanies a new possible crush. Therefore, the loud buildup must be the aftermath.
Regarding the track's premiere, band member Lily Mastridomos said, "'Cosmos' is about having feelings for someone who seems unattainable." Jawbreaker Reunion has effortlessly tackled the relevance of song, creating what could become a new anthem for young, unrequited love. The artful echoes of "Cosmos" feels like a reminder that we can all get through those rocky crushes, as the girls sing, "You and I will try our best."
[from
ha ha and then what 😉
, out Feb 26;
Miscreant
]