Protomartyr – "Dope Cloud"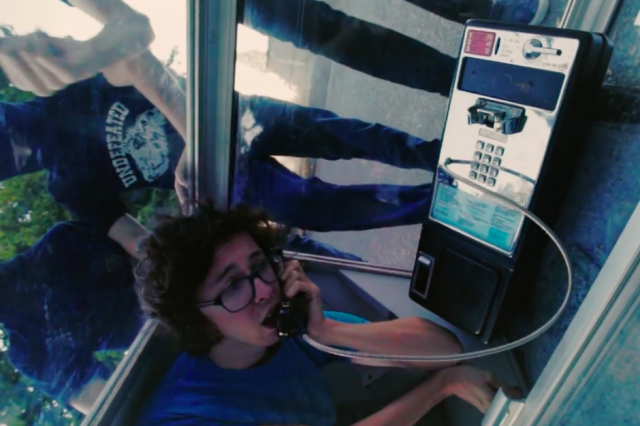 Detroit post-punk outfit Protomartyr have just shared the new video for "Dope Cloud," from last year's standout album, The Agent Intellect. The new clip, directed by Lance Bangs, depicts a person in a phone booth being harassed by someone in a balaclava with the same pattern as the carpet in the Overlook Hotel from The Shining, who then starts setting off fireworks. The phone booth gets tipped over, and things just continue to get more chaotic from there. It's the kind of video that's unsettling in a mundane way, and seems even more so when the camera pans up at the end. But then again, it's very punk.
Watch the Protomartyr "Dope Cloud" video below.
Protomartyr's album The Agent Intellect is featured on our Top 50 Albums of 2015 list.
[
Hardly Art
]