Protomartyr : Formal Growth in the Desert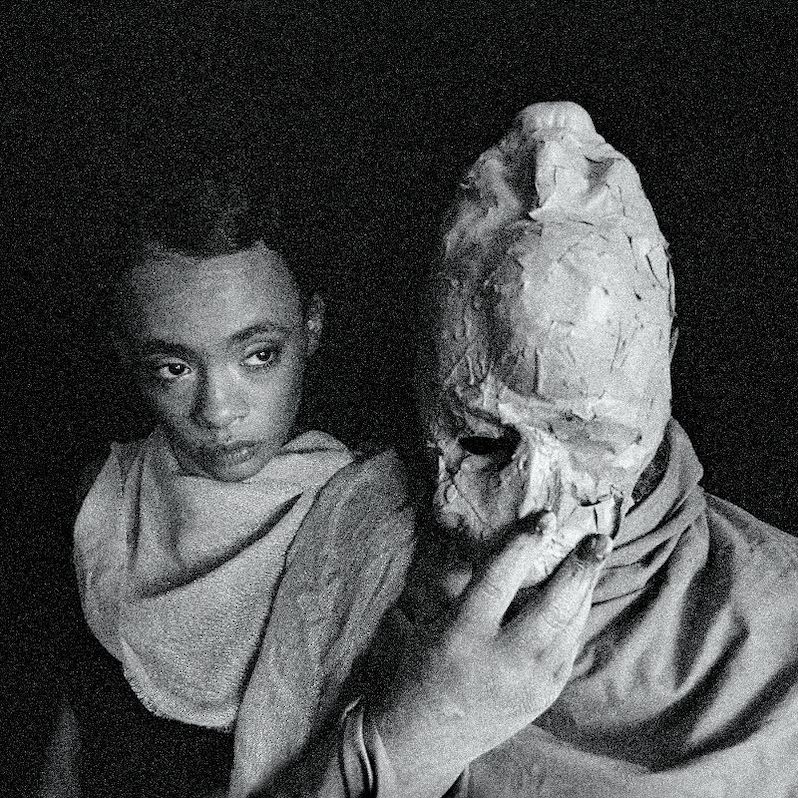 Protomartyr recognize the bleak absurdity of the world for what it is. The corruption of politicians, the corruption of religious authorities, the folly of searching for salvation and even the negligent acts of grown-ups with real responsibilities—each vignette is a central part of the Protomartyr Cinematic Universe, a consistent shade of noir where every smirk has a little blood on its teeth. Every figure that singer Joe Casey writes about will either hit rock bottom or be caught in an act of desperation, but not always for reasons they have much control over; as he put it recently, "Failure is a common theme in Protomartyr songs."
The flipside of that dour struggle is the band's music itself—occasionally harrowing and violent, or revealing more subtly beautiful sounds on 2020's Ultimate Success Today, but always driven by an energy and drive that seems to suggest defeat only as a worst-case scenario. With every trip into the studio and onto the stage, the Detroit group gnashes at the systems, patterns and institutions that collectively hold us back, often laughing at or lamenting the absurdity that unfolds without letting it get the better of them—or at the very least fighting their hardest not to make that happen.
The caged animals on Protomartyr's sixth album Formal Growth in the Desert gnash with even greater defiance, not the least of whom is Casey himself, whose bark against peaked-in-high-school dickheads on "Fun in Hi Skool" and juxtaposing the tragic fate of jungle cats with the Detroit Tigers on "3,800 Tigers" is more frayed and fiery than usual. His shout of the title phrase in "Make Way" carries more force than usual against the cinematic foil of Greg Ahee's Morricone-esque riffs. And the kicks to the stomach never stop coming, whether through the acceptance of grief in "Graft vs. Host" or the experience of repeated home break-ins in "We Know the Rats" ("Call the cops, see what they do/Scam calls to the wrong address/Clever pigs never getting stressed").
Here's the punchline: Formal Growth in the Desert allows in a little more room for hope and determination, if only because those external factors that would seem to break one's will to live only seem to reinforce it with steel alloy. Less esoteric and stream-of-consciousness than 2017's Relatives in Descent and less snarlingly cynical than 2014's Under Color of Official Right, Formal Growth in the Desert takes its title from a revelation Casey had in Arizona, hit by a moment of satori that a single person's problems mean little when juxtaposed against thousands of years of solitary rock formations. He echoes that sentiment in "Elimination Dances," which employs a musical-chairs-style dance that acts as a metaphor for survival, fighting for each day until that tap finally comes, and rediscovering his own humanity through the simplest of reminders: "I'm not cold hearted/Little dogs still lick my hands."
Feelgood music this perhaps isn't, but it's therapeutic all the same, aided in part by a return of sorts to the more driving, guitar-driven sounds on which they established themselves early on, be it through the post-punk urgency of "For Tomorrow" or the distortion clouds of "Fulfillment Center." But while each moment of realization, frustration or humiliation in itself doesn't lead to a moment of climactic triumph, closer "Rain Garden" offers a happy ending to the overall sequence of being knocked down and getting up again. In the gorgeously layered "Rain Garden," the now-married Casey offers a meditation on finding a deeper connection with someone else and in the process forgiving himself as well, admitting, "I am deserving of love." It's the most transcendent and otherworldly moment on an album of immediacy and resolve, a trip to somewhere heavenly after finding one's way out of a purgatory of dead ends and false starts. It scans as the first time Protomartyr's ever wrapped an album with a happy ending. If they can see brighter possibilities over the horizon, maybe there's hope for us all.
---
Label: Domino
Year: 2023
---
Similar Albums: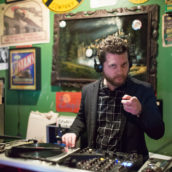 Jeff Terich
Jeff Terich is the founder and editor of Treble. He's been writing about music for 20 years and has been published at American Songwriter, Bandcamp Daily, Reverb, Spin, Stereogum, uDiscoverMusic, VinylMePlease and some others that he's forgetting right now. He's still not tired of it.