Parquet Courts share new song, "Berlin Got Blurry"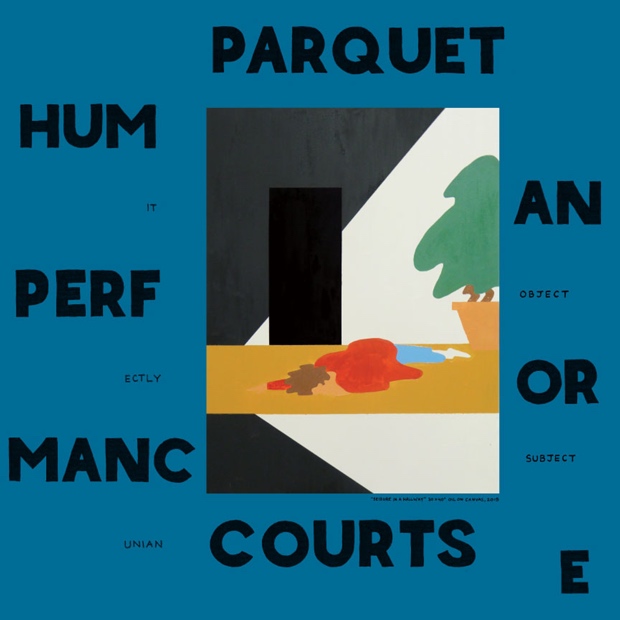 On April 8, Parquet Courts will release their new album Human Performance, via Rough Trade. Earlier this month they shared the first track from the album, "Dust." And today, they've got another song to share, "Berlin Got Blurry." The band just shared the song via a new video, which features various different shots of Berlin, naturally.
"'Berlin Got Blurry' is a song about saying goodbye to someone from the other side of the world," says the band's Andrew Savage in a press release, "and about feeling completely foreign to your environment; knowing you can't go home, but not knowing where you belong." Regarding the video, he continues, "I wrote the song in Berlin, so it made sense to try to recreate my experience for the video. It was shot on 16mm by the wonderful, talented and patient Claes Nordwall, who was able to take my very loose concept and make it into something really beautiful."
Human Performance follows 2014′s Sunbathing Animal and 2015′s Monastic Living EP. Watch the Parquet Courts "Berlin Got Blurry" video below.
Parquet Courts Human Performance tracklist:
1. Dust
2. Human Performance
3. Outside
4. I Was Just Here
5. Paraphrased
6. Captive Of The Sun
7. Steady On My Mind
8. On Man, No City
9. Berlin Got Blurry
10. Keep It Even
11. Two Dead Cops
12. Pathos Prairie
13. It's Gonna Happen