Stream new albums out today from Parquet Courts, Grouper, Circuit des Yeux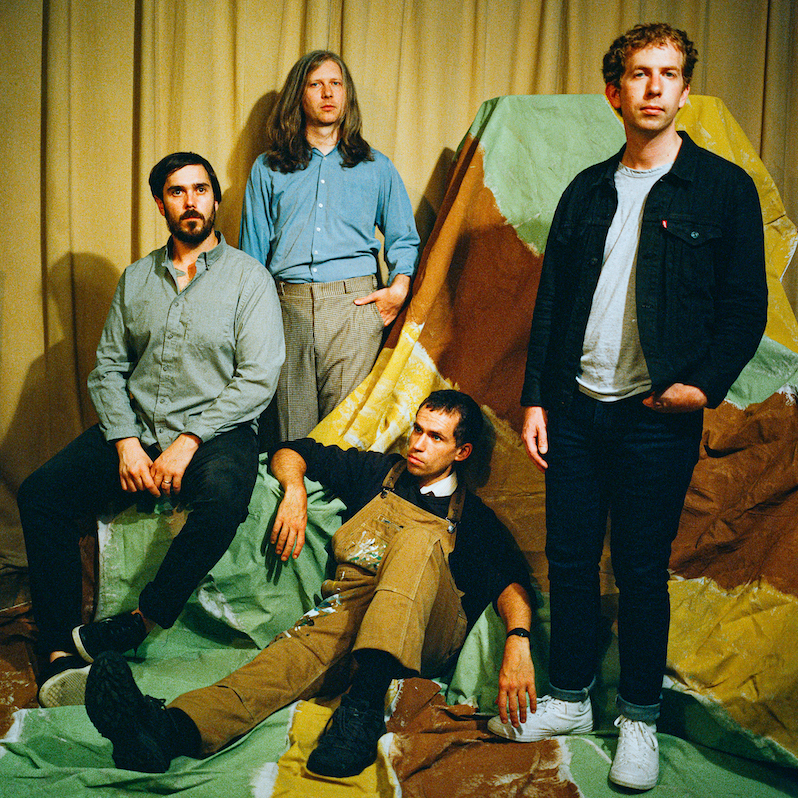 Just because we're getting closer to the end of the year doesn't mean there isn't still a lot of great music being released each Friday. In fact, today's an incredibly stacked day for new music.
Today is the release date of Parquet Courts' new album, Sympathy for Life, out now via Rough Trade. It follows 2018's Wide Awake!, and after teasing it with the vinyl-only single "Plant Life" this summer, the band has shared the full album, which carries a bit more of a Primal Scream-like groove. Hear it below.
Another new album out today is Shade, the latest from Grouper, released via Kranky. It's Liz Harris' first album since 2018's Grid of Points, and balances out the distorted, almost shoegaze-like haze of her sound with more stark, acoustic folk tracks, and it's beautiful as ever. Listen below.
Also: Read our Beginner's Guide to the music of Grouper.
Helado Negro also releases his new album Far In today, via 4AD. The latest from Roberto Carlos Lange, his follow-up to 2019's This is How You Smile, is some of his most lush, dreamy and intoxicating music that he's ever released. Check it out below.
Circuit des Yeux's -io—our Album of the Week(!)—is also out today via Matador. Haley Fohr makes a major leap forward with this album, adding rich arrangements full of strings to her stunning art-pop tracks. It's a stunning sound to behold. Hear the full album below.
Also: Read our interview with Circuit des Yeux.
And today also brings the new album from La Luz, simply titled La Luz, on Hardly Art. The band collaborates with producer Adrian Younge on a new album that's more spacious, psychedelic and soulful, with lots of fascinating sonic surprises. Listen to the new album below.