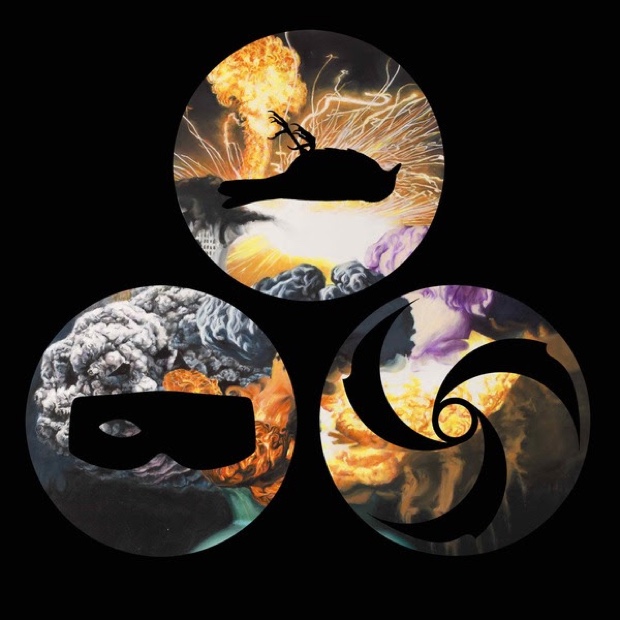 Mike Patton's never been one to shy away from a musical fight. Whether leading his own Faith No More and Mr. Bungle armies into battle, standing shoulder to shoulder with noisemakers like Dillinger Escape Plan and Fantômas, or exploring the territory of opera and trip-hop, music's most versatile vocalist takes all comers and makes no apologies. It's that fearless quality that drops him into a foxhole alongside Tunde Adebimpe (TV on the Radio) and Adam "Doseone" Drucker (cLOUDDEAD, Subtle), and the results of their group Nevermen and their namesake debut LP are similarly risky, messy and crowded.
The trio have been sharing ideas and recording time off and on for seven years, so Nevermen's advance press goes out of its way to caution against calling the act a side project or supergroup. Even though Patton's the biggest name here and this work feeds into his notorious collaborative streak, all three performers seem to get both equal time and equal play. And frankly, despite Patton's vocal range and experience, Adebimpe's indie cred, and Doseone's flow, it's the arrangements on this album that seem to matter more than the words—but just barely.
Nevermen is built on a clattering pastiche of cracked funk, gothic soul and moody atmospheres. These sounds shift from song to song, and sometimes within songs, as if the band are still trying to find their way. It's not terrible music considering only Doseone has anything more than cursory instrumental credits, but there's a distinct lack of sonic excitement and a sense that their music doesn't feel all that new, let alone finished. "Mr. Mistake," for example, feels like a synth-heavy cover of a messy Parliament cut—it works far better being smoothly remixed by Boards of Canada.
There's also a good amount of backpack rapping, with interplay that attempts to reach Beastie Boys levels. That might be a wonderful thing were Nevermen not delivering largely meaningless and sometimes mush-mouthed lyrics, and using all manner of other vocal styles. Crumbs of this music can grab your interest, like the melodic chorus of "Wrong Animal Right Trap" and the spaced-out drone of "Hate On" (both seemingly led by Adebimpe). Damned if anything the trio says makes a hint of actual sense, however, which makes it that much harder to truly care about their work.
A song like "Shellshot" manages to hold onto the best these these guys have to offer, their apparent theme of accepting inadequacies (or the bare minimum) executed on a Death Grips playing field; it's a chaotic game of stylistic ping-pong. But very little else on Nevermen rises above the level of a polished demo. With pedigree from Patton on down and all that time to noodle around in the studio, it's incredibly disappointing that these guys couldn't construct an album that comes across as more than, well, noodling.
Similar Albums:


Beck – Guero


Parliament – Mothership Connection


Algiers – Algiers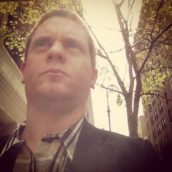 Adam Blyweiss
Adam Blyweiss is associate editor of Treble. A graphic designer and design teacher by trade, Adam has written about music since his 1990s college days and been published at MXDWN and e|i magazine. Based in Philadelphia, Adam has also DJ'd for terrestrial and streaming radio from WXPN and WKDU.