Charles Bradley : Changes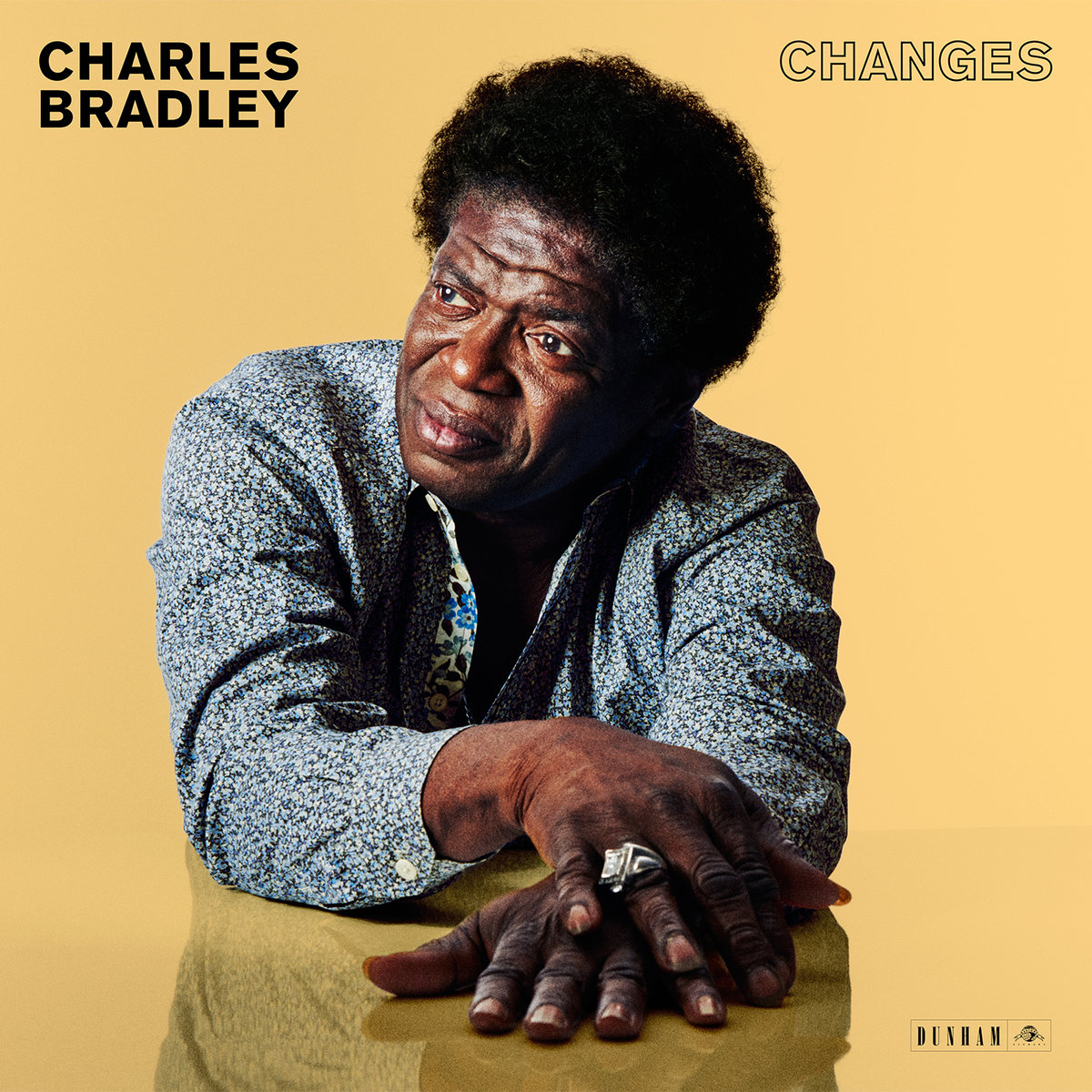 I'm a fan of the underdog. I like rookies and amateurs and bootstrapping individualists, the unknown and undermanned and underpowered. That works well enough for March Madness annually, but I also have a decent rooting interest in out-of-nowhere musical talent. No, this doesn't mean I follow celebrity-hunting reality-show constructs such as American Idol and The Voice, where winners get 15 minutes of vapid fame and little promise of success beyond that. I'm much more enamored of something like a Daptone Records plucking seasoned talent out of obscurity by chance and giving them a real opportunity to create a career.
The launch of the almost 60-year-old Sharon Jones' career was a foundation for their sterling reputation. Now the hope is that Charles Bradley—pushing 70—is aged lightning striking twice. After a series of singles starting in 2002, Changes is now the third album from Bradley, the self-styled "Screaming Eagle of Soul" who bounced around odd jobs and living conditions until being discovered as a James Brown impersonator. That's a vital piece of information, as it's obvious that Bradley holds on to the Godfather of Soul like a taut lifeline. In general, he embraces outside influences almost to a fault, relying on them more as crutches than as inspirations.
Changes itself is also a telling title. It's the first album where Bradley has stepped away from exclusive use of the Menahan Street Band, instead approaching other Daptone units to back him. More importantly, it was made in the shadow of the 2014 loss of his mother; had she not beckoned him back home to Brooklyn in the mid-1990s, he may have never entered the music industry at all. Style and emotion come together to make Changes feel like a disjointed, quietly desperate album, yearning for direction even among its more beautiful and inspired performances.
Whether through Bradley's own breadth of musical knowledge or his conferences with Daptone's younger producers and players, he made smart references to music from genres beyond soul when covering Neil Young and Nirvana around his 2011 debut No Time for Dreaming. The trend resumes here especially in the title cut, a faithful cover of Black Sabbath's 1972 piano ballad positioned as a eulogy for Bradley's mom. Bradley follows Jones' lead in recontextualized patriotism, tweaking "God Bless America" into an intro for "Good to be Back Home," expressing relief to be off the international tour circuit.
Then there's the horn callout to Seals & Crofts' "Summer Breeze" that's the best thing about the gravelly "Nobody but You." "Change for the World," meanwhile, is a weird amalgam of blaxploitation themes and the languid proto-rapping of Brown, Sun Ra, and Roy Ayers. "Crazy for Your Love" and "You Think I Don't Know (But I Know)" are significant improvements over those, but we can draw too clear a line between them and the music of The Flamingos and early Rolling Stones, respectively. It complicates matters that when Bradley's own true voice comes through, it only works ("Ain't it a Sin") as often as it doesn't ("Slow Love").
For a guy whose job it once was to imitate a legend in bars, Charles Bradley trades in good and often great big-band R&B revivalism. Still, Changes is alternately impassioned and sludgy, and definitely a step backward from 2013's Victim of Love. I can't help but root for the guy, but I also can't not want him to step up his game a bit next time.
Similar Albums:

Sharon Jones and the Dap-Kings – I Learned the Hard Way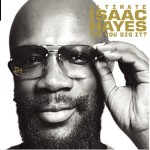 Isaac Hayes – Ultimate Isaac Hayes: Can You Dig It?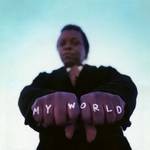 Lee Fields and the Expressions – My World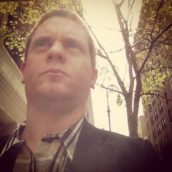 Adam Blyweiss
Adam Blyweiss is associate editor of Treble. A graphic designer and design teacher by trade, Adam has written about music since his 1990s college days and been published at MXDWN and e|i magazine. Based in Philadelphia, Adam has also DJ'd for terrestrial and streaming radio from WXPN and WKDU.