The Coathangers are all grown up. Living in the Little Five Points neighborhood of Atlanta, Georgia at the time of their inception, I saw this happen in my front yard. After hearing their name bounced around among the like of the Black Lips, I first caught them playing some pretty sloppy garage rock on the sidewalk in front of my apartment one day on my way to grab coffee. Six years later I saw them on a public access cable show, this time less garage rock and a little more punk, but vocally still rough around the edges. The move to California smoothed out some of their brattiness: Their singing is in key and the jangle of their guitars is in tune on sixth album Nosebleed Weekend, which is not to say they don't still tap into a raucous riot grrrl edge on songs like Dumb Baby." They also bring many more toys to the table, even soloing with a dog's squeaky toy on the pop tinged drive of "Squeeki Tiki."
The Coathangers haven't fully beaten out the brat on Nosebleed Weekend—it's channeled into the childish mocking on the song "Excuse Me," providing a dramatic contrast to the Joan Jett-like grit carried in the vocals of "Make it Right." Yet the band shows a great deal of maturity in other respects, capturing some cool guitar tones that at times carry a hollow smoothness.
On the title track, they step back toward their older garage rock sound, with polished enough production to showcase the catchy chorus. This balances out the album, before a further digression into the pitchy reckless vocals owing more to their punk roots on "Watch Your Back." They continue to revert back to an adolescent sneer with the scorned cheerleader approach to "Burn Me," in which the surf rock guitars become the song's saving grace. "I Don't Think So" keeps the garage rock intact, but the '60s girl-group-style vocal lends the song more substance. They continue down this more bi-polar roller coaster with "Down Down." Here the gals take punk aggression and meld it depth and melody. This is more than can be said for the upbeat bubble gum they blow on "Hiya."
The album continues twisting and turning over the West Coast as "Had Enough" crawls along the underbelly of West Hollywood, like Hole without the kitschy sleaze and married to a more explicit grunge density. They relax back onto the beach for some Sonic Youth-influenced indie rock, served up on "Copy Cat" (Kim Gordon has sung this band's praises, naturally).  Creatively speaking, California seems to be serving The Coathangers much better than Atlanta did, even though they were critics' darlings while they were here. This just goes to prove that, placed in the right environment where there creative juices are allowed to flow, any band can produce a gem from the rough.
Similar Albums: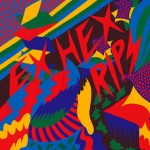 Ex Hex – Rips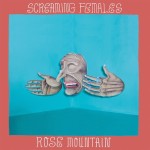 Screaming Females – Rose Mountain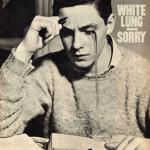 White Lung – Sorry