Sexy MF: On Prince, sexuality and empowerment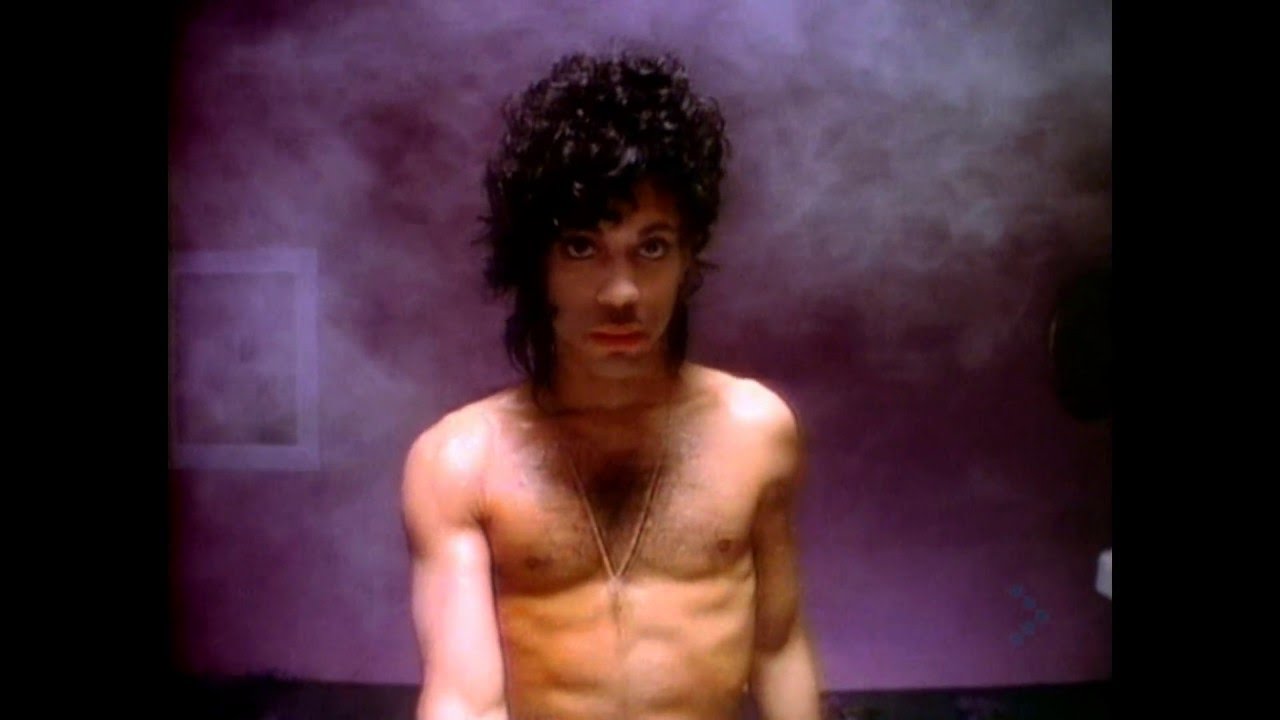 It was September 5, 1991. Dressed in my jammies and under what I assume was no parental supervision, I laid on my belly in my family's living room watching the MTV Video Music Awards. Many VMAs have come and gone since then, but few performances stick out in my memory as prominently as Prince's legendary, infamous performance of "Gett Off."
I was only seven years old. Growing up in a traditional Mexican home where sex was not discussed or even alluded to, I watched wide-eyed. I had no idea what "23 positions in a one-night stand" meant, but I knew it was…dirty. All those sweaty, underdressed bodies on stage writhing around and simulating that thing I'm not supposed to know about made my cheeks feel warm. I knew I was watching something I wasn't supposed to be watching, but it was just so cool, so forbidden and, because of that, absolutely mesmerizing. And then came the magic moment forever engraved in my memory.
Decked in his tight yellow two-piece suit covered in a skin-flashing cutout pattern, Prince swerves his hips around and presents the audience and camera his exposed ass. "Now move your big ass 'round this way so I can work on that zipper, baby," he sang in a gutturally sexy voice. I truly believe that moment was what awakened my and the rest of America's sexuality.
The Onion, always right on time with its spot-on headlines, said it best: "Nation too Sad to Fuck Even Though It's What Prince Would Have Wanted."
Prince is arguably the first major pop star to sing so openly, overtly and brashly about sex, gender and sexuality. Sure we had our sexpot chanteuses and hip shaking rock and rollers. But how many can we say literally came out of the gate, at age 22 no less, squealing about how bad he wants to be your lover while dressed in thigh-high stockings, stilettos and zebra panties?
He did just that on his first ever television appearance on Midnight Special in January of 1980, shortly after the release of his debut Prince. He strutted and danced and kicked on the stage, packing seismic energy and sexuality into his lithe, five-foot, two-inch frame. That performance and self-titled album was a bold announcement and introduction. Here comes Prince, a sexual, gender ambiguous funk master who wants to make you dance and cum. The disco set—with its sexual freedom, embraced ambiguity and gyrating sounds—found its king (er, prince). But as we all know Prince would go on to be much, much more than that.
He reveled in the talk about his controversial persona with the aptly titled song "Controversy" off the 1981 album of the same name. "I just can't believe/All the things people say (controversy)/Am I black or white?/Am I straight or gay? (controversy)." He sings about wishing there was no black and white and no rules, and that we were all nude, and really he lived and created art based on those exact wishes.
That seems tame in comparison to "Darling Nikki," released on the day of my birth just three years later on the masterpiece Purple Rain. "I knew a girl named Nikki/I guess you could say she was a sex fiend/I met her in a hotel lobby/Masturbating with a magazine."
He didn't allude to sex or use some silly metaphor for sex that would help him get passed the censors. No, he called it by name and encouraged the world to partake in its carnal pleasures without guilt. He challenged notions of gender, sex and sexuality from the get go, and never stopped throughout his long and prolific career.
Those lyrics led Tipper Gore to found the Parents Music Resource Center, which would eventually call for "Parental Advisory" stickers to appear on albums with what the group considered violent, sexual or encouraging drug use. The PMRC went so far as to place "Darling Nikki" at the very top of its infamous Filthy Fifteen list of objectionable songs, which sounds like a porn title in itself.
Ever defiant, Prince continued to challenge the conservatism surrounding sex. He never shied away from talking about things you weren't supposed to talk about, even during a time when sex was still pretty taboo and the world was about to feel the hit of the AIDS epidemic, a topic he would confront in his music as well (See: "Sign O the Times"). No PMRC was going to shut him up. The music that he created and the conversations that came of it undoubtedly transformed the state of pop music.
Other artists would sing and talk about sex openly, very likely empowered by the sexy road The Purple One paved. Would Madonna have crawled sultrily on stage while cooing "Like a Virgin" or made Erotica without Prince laying down the groundwork? Maybe, but I'm betting it would not have been the same.
By confronting the language and the fears surrounding sex and sexuality through his art, Prince helped reshape our societal views revolving around these topics. His music and performances gave us the freedom to express our sexual desires. We could all be sexy motherfuckers and not feel ashamed. Years later a Mexican girl from San Diego would feel its impact, and more would continue to follow. His music played a large role in how I view sex and sexuality, and how I talk about it, especially as a feminist woman.
I'm open, honest and unashamed about sex in my work as a writer, with the people I encounter and even with my family. Even my mom, who wouldn't let me use tampons as a teenager for fear it would give me ideas, has become so accustomed to my openness about sex that she eventually started sharing too, knowing that a safe and shame-free space was there for her. I'm bolder and so is she, thanks in large part to Prince.
Prince's songs and lyrics portrayed women as sexual beings who unapologetically sought sex. Darling Nikki took Prince back to her castle full of naughty toys, then disappeared the next morning, leaving her number and a thank-you note behind. Nikki owned her sexuality, and Prince revered her for it.
But it wasn't just in his songs that he exalted and supported women and their needs and desires in the bedroom and beyond. Prince built a small army of talented female proteges, including Shelia E, Vanity 6, Sinead O'Connor and Susanna Hoffs. Many other female artists, such as Alicia Keys, Chaka Khan and Celine Dion, would also benefit from his support and genius. He wrote and/or produced songs that would propel them into the spotlight, simply because he believed in their talent. If you research even more, you'll find that most of the artists Prince bolstered and collaborated with were women. He was often backed by a female-heavy if not entirely female-driven band. Even Prince's girlfriends got solid career pushes from him. No artist at that time, or arguably ever, made an effort to bring more women professional musical success without fucking them over.
The world is now short one sexy motherfucker, but luckily what he left behind ensures we and many generations to come will keep the sexy alive and take pride in it.