Premiere: Kool Stuff Katie play video games in "You Found a Friend" video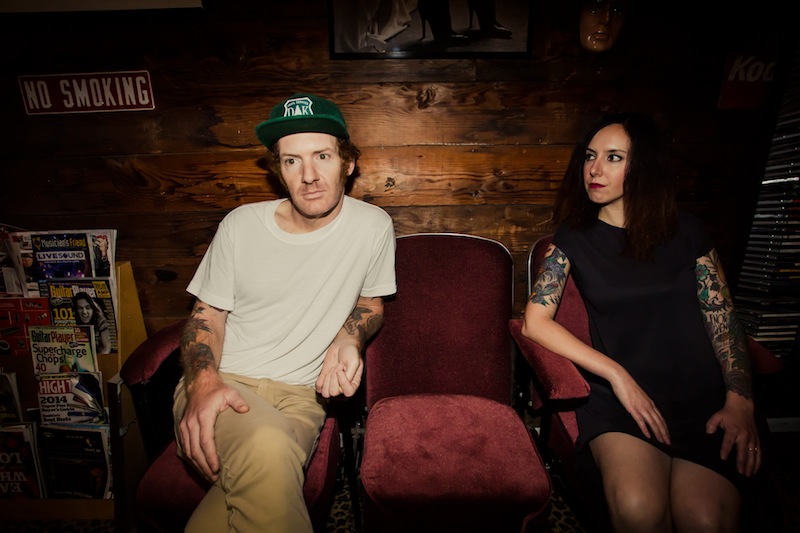 Portland, Oregon power pop outfit Kool Stuff Katie released their new album It's Fine last month, and today Treble is premiering a new video from the album, for "You Found a Friend." The video is pretty simple—two friend and bandmates just hanging out, playing music and Atari games and having a good time. Looks like fun!
The band released this statement about the video:
"You Found a Friend" is a song that has a straightforward message – the name says it all. So the video doesn't overthink its interpretation. Against a simple white backdrop, Kool Stuff Katie's two members (Shane Blem and Saren Oliver) are given free reign to just do what they do best: hang out and goof around. Under the fun and artful direction of Bryson Steele, the energy between Blem and Oliver are highlighted as they attempt to skateboard, play games, dance around and otherwise engage in all manner of fun. The video encapsulates exactly what the song does: it's just buds being buds.
Watch the Kool Stuff Katie "You Found a Friend" video below.
Kool Stuff Katie's It's Fine is out now.