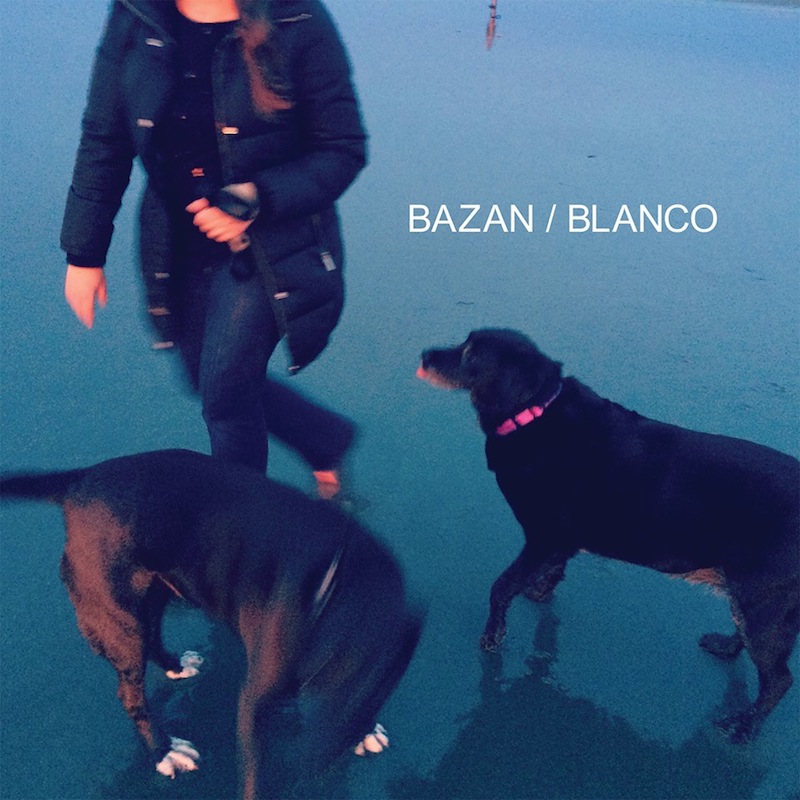 Long before Justin Vernon made camp in a cabin in the woods, or Sufjan Stevens attempted to put the history of our 50 states to song, songsmith David Bazan was turning his struggles with faith and everyday life into emotionally hefty tunes as Pedro the Lion. While his personal beliefs wavered and evolved, so too did his musical style; Pedro the Lion's emo-influenced sound—from the lighter approach of 1998's It's Hard To Find A Friend to 2002's heavy Control— made way for his electronic-focused project Headphones. Bazan eventually abandoned both monikers, opting instead to release music under his own name, but his gritty, afflicted, realistic subject matter remained a cornerstone of his songwriting. Though he's never secured the same widespread acclaim as the indie darlings that followed his lead, Bazan proves yet again on his latest album, Blanco, that his craftsmanship and heart aching songs remain unrivaled.
Culled from a collection of tracks previously released as 7-inch singles, Bazan immediately presents himself as a man still unable to find answers to the questions he's been asking for years. On opening track "Both Hands," a flurry of synths pan over a steady drum machine before he laments, "Can't help but wonder why it feels like both hands still over my eyes." The existential obfuscation isn't delivered in panic, though, but rather in an accepting malaise; "I understand I can't sweat what mystery hides," he concludes by the song's end.
For those less familiar with Bazan, it's incredibly important to note how much this guy tours, as that seeps its way into this record quite a bit. Sure, you're bound to log some miles playing music professionally for nearly 20 years, but between a mixture of house shows and club shows in support of his 2011 release, Strange Negotiations, and 2012's ten-year anniversary tour of Control, Bazan earned the title of most-touring artist on the Billions Corporation's roster—quite a feat considering the booking agency represents the industry's top touring talent, including Arcade Fire, Beach House and Future Islands, to name a few. One might then begin to vaguely understand the strain Bazan feels as a father and a friend, away from home for weeks on end missing his family, unable to relate to his peers working nine-to-five desk jobs when he returns home. This sentiment peaks through clearly on both "Oblivion" and "Teardrops." The former is a beat-heavy number with scattered bleeps and bloops, Bazan singing: "On a six week solo drive/while your friends work nine to five/what really threw me off/ is that after all these years I thought/ I'd work it out." The latter incorporates acoustic guitar, which is used sparingly throughout the album, as he narrates a scene in which he closes his eyes and tries to collect himself while on the road, only to rear-end someone, jolting him back to reality.
The Seattleite's most recent qualms pair well with Blanco's instrumentation—a welcome return to, and a natural improvement upon, the sounds he experimented with on 2005's Headphones record. Enveloped in layers of distorted synth and drum machines, Bazan sheds the reductive singer/songwriter trope of sentimentalist with an acoustic guitar and imbues his yearning with lush, modern electronics. "With You," for instance, sounds like a Pacific Northwestern spin on the Drive soundtrack, while "Little Motor" fittingly closes the record with a final sweep, Bazan's languid delivery countering the consistent pulse of synthetic and organic keys.
It does take a particular soul to weather Bazan's persistent melancholy. There's been little heart-on sleeve romanticism or populist whimsy throughout his recording career, but that's exactly what has set him apart from the pack. Through intensely personal storytelling and raw emotionality, Bazan has continuously attempted to answer the questions that plague him—and, really, all of us—earning the loyalty of a fanbase so moved that they would offer up their own homes to 50-plus strangers, just to have the man share his stories and play them some songs. While there still seems to be no answer to the question, no clarity to the confusion, on Blanco there is at least an acceptance of the turmoil.
Similar Albums:

Sufjan Stevens – Carrie and Lowell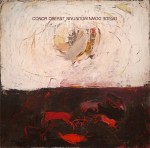 Conor Oberst – Upside Down Mountain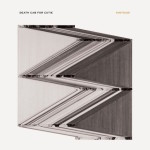 Death Cab for Cutie – Kintsugi