Car Seat Headrest tour dates announced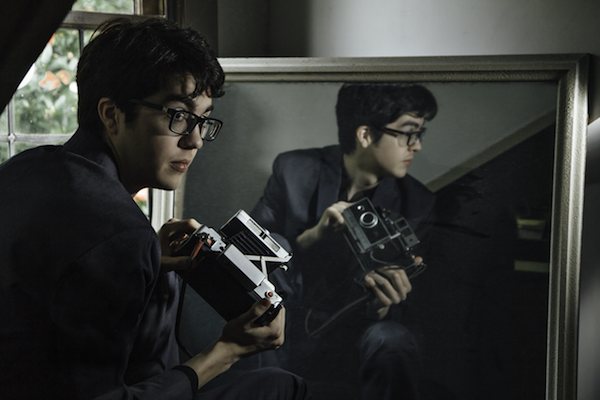 Car Seat Headrest's new album Teens of Denial is out today via Matador, though only in digital form—physical copies were recalled last week. However, the newly pressed LPs will be released in July. Before that, the Seattle band is taking their epic indie rock on the road with shows lined up throughout North America and Europe. Take a look at those tour dates below.
Car Seat Headrest will also be live streaming their May 23 show in Washington, D.C. via NPR Music. That will begin at 6:30 p.m.
Car Seat Headrest tour dates:
5/21 – Brooklyn, NY – Rough Trade
5/22 – Philadelphia, PA – Underground Arts
5/23 – Washington, DC – Black Cat
5/28 – Amsterdam, NL – Paradiso
5/29 – Ghent, BE – Big Next @ DOK
5/20 – Paris, FR – L'Espace B
5/31 – Lyon, FR – Le Sonic
6/2 – Barcelona, ES – Primavera Sound
6/2 – Nimes, FR – This Is Not A Love Song
6/4 – Dudingen, CH – Bad Bonn Kilbi Festival
6/5 – Carpi, IT – Mattatoio
6/6 – Ravenna, IT – Beaches Brew
6/8 – Toulouse, FR – Le Saint des Seins
6/9 – Bordeaux, FR – Rock School Barbey
6/11 – Porto, PT – Primavera Sound
6/14 – Berlin, DE – Privatclub
6/15 – Prague, CZ – 007 Strahov
6/16 – Vienna, AU – Fluc
6/17 – Dresden, DE – Beanpol
6/18 – Hamburg, DE – Molotow
6/19 – Antwerp, BE – Trix
6/20 – Brighton, UK – The Hope
6/21 – London, UK – 100 Club
6/22 – Manchester, UK – The Deaf Institute
6/23 – Glasgow, UK – Broadcast
6/26 – Beuningen, NL – Down The Rabbit Hole
6/28 – Lund, SE – Mejeriet
6/29 – Stockholm, SE – Debaser Strand
6/30 – Goteborg, SE – Pustervik
7/1 – Roskilde, DE – Roskilde Festival
7/9 – New York, NY – 4 Knots Music Festival
7/15 – Chicago, IL – Pitchfork Music Festival
7/16 – Chicago, IL – Empty Bottle
7/17 – Milwaukee, WI – Turner Hall
7/18 – Minneapolis, MN – Triple Rock Social Club
7/22 – Seattle, WA – Capitol Hill Block Party
7/28 – Victoria, BC – Eventide Victoria Centennial Square
8/20 – Omaha, NE – MAHA Music Festival
8/30 – Boise, ID – Neurolux
8/31 – Salt Lake City, UT – Urban Lounge
9/1 – Denver, CO – The Bluebird Theater
9/5 – St. Louis, MO – The Ready Room
9/6 – Oxford, MS – Proud Larry's
9/7 – Nashville, TN – Mercy Lounge
9/8 – Athens, GA – Terminal West
9/9 – Raleigh, NC – Hopscotch Music Festival
9/10 – Asheville, NC – Grey Eagle
9/12 – Richmond, VA – The National
9/17 – Cambridge, MA – The Sinclair
9/18 – Montreal, QC – Bar Le Ritz PDB
9/19 – Toronto, ON – Virgin Mobile Mod Club
9/21 – Detroit, MI – El Club
9/25 – Cleveland, OH – Rock and Roll Hall of Fame
9/27 – Madison, WI – Majestic Theater