Shabazz Palaces to release Live at Third Man Records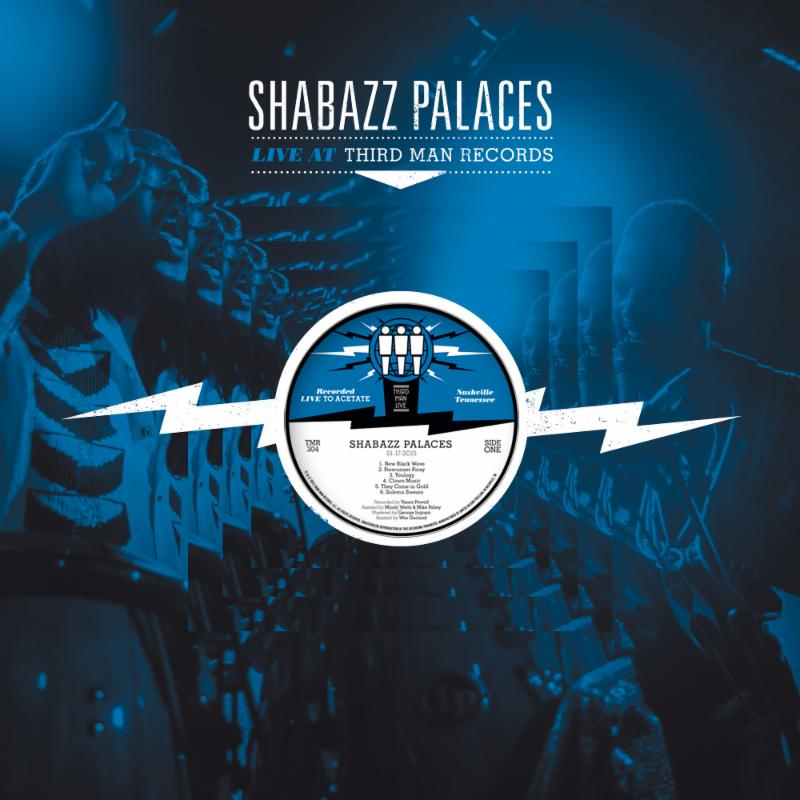 Seattle hip-hop duo Shabazz Palaces is releasing a new live album through Jack White's Third Man label. Live at Third Man Records will be released on June 3 and features live versions of tracks from the group's two full-length albums, Black Up and Lese Majesty. Stream their live version of "Youlogy" below.
Shabazz Palaces also have some tour dates coming up this summer, including dates with Flying Lotus and Radiohead. Check those out below.
Shabazz Palaces Live at Third Man Records tracklist:
1. New Black Wave
2. Forerunner Foray
3. Youlogy
4. Clown Music
5. They Come in Gold
6. Solemn Swears
7. Swerve… The Reaping of All That Is Worthwhile (Noir Notwithstanding)
8. Free Press and Curl
9. Kill White T, Parable of The Nigga Who Barrels Stay Hot, Made by [email protected]
10. Are You… Can You… Were You? (Felt)
11. Falling Up the Bean Stalk
Shabazz Palaces tour dates:
6/4 – Spokane, WA – Volume: The Inlander's Music Festival @ Terrain Stage
6/18 – Vancouver, BC – Levitation Festival @ Imperial Vancouver
8/4 – Los Angeles, CA – Shrine Auditorium (R)
8/7 – San Diego, CA – The Casbah (DJ Set)
8/8 – Los Angeles, CA – Shrine Auditorium (R)
8/13 – Eau Claire, WI – Eaux Claires Music Festival
8/27 – Brooklyn, NY – Afropunk Fest @ Brainfeeder Stage
9/15 – Oakland, CA – Fox Theatre (F)
9/ 16 – Oakland, CA – Fox Theatre (F)
9/17 – Hollywood, CA – Hollywood Bowl (F)
(R) w / Radiohead
(F) w/ Flying Lotus, George Clinton + Parliament Funkadelic, Thundercat, The Gaslamp Killer