Remake/Remodel: The Cure – Wild Mood Swings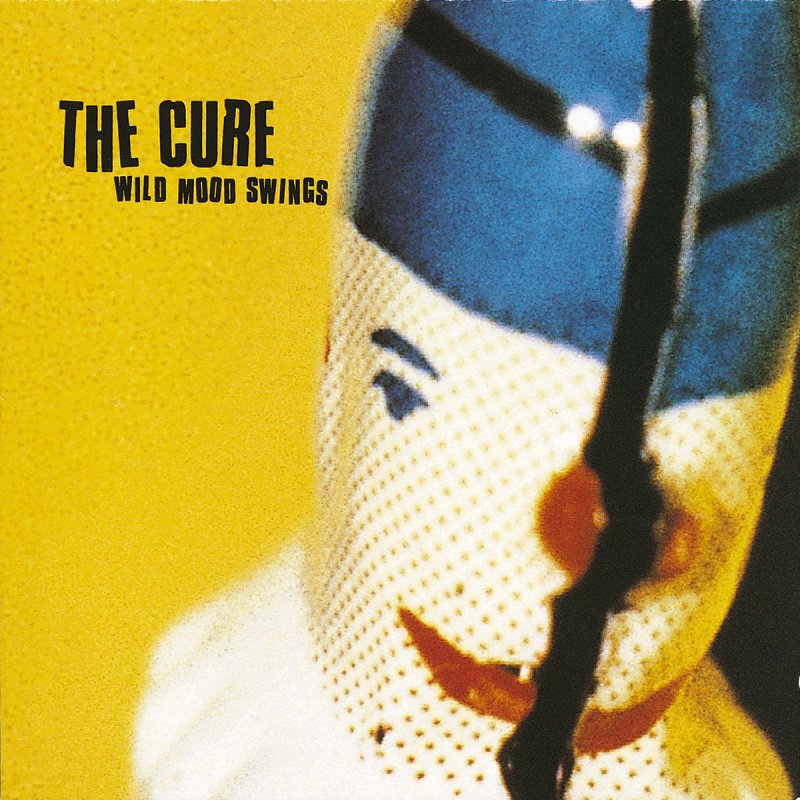 Welcome back to Remake/Remodel, the weekly column in which one of Treble's editors or contributors takes a classic—if imperfect, to our ears—album, and proposes an alternate tracklist in an effort to provide a different, albeit highly enjoyable listening experience. This week, after giving a thorough evaluation to the complete catalog of The Cure, we're tackling the weakest link: 1996's Wild Mood Swings.
To say that Wild Mood Swings is The Cure's worst album is neither controversial nor wrong, really. Similar to 1984's The Top, Wild Mood Swings was essentially composed as a duo, Robert Smith and Perry Bamonte left to work on the album alone after several members had to temporarily bow out. Given that the songwriting for Cure songs is ultimately Smith's domain, that in itself isn't a problem, necessarily. But his instincts feel off, here. Half of the album sounds like a classic Cure record, while the other half feels like a bunch of anything-goes pop experiments, very few of which actually end up working out all that well. The shift from working with producer David M. Allen to Steve Lyon also results in a somewhat flattened sound, removing the rich dynamics that made the run from 1985's The Head on the Door up to 1992's Wish sound spectacular.
Wild Mood Swings isn't irredeemable, however, but it does require a little work to get it near the level of the albums that precede it (and the one that follows). So this will take substituting in some ringers, removing a few clunkers and shuffling the whole thing altogether.
What's gone: "The 13th," "Mint Car" and "Strange Attraction," which unfortunately comprise all of the singles from the album. They're also some of the weakest tracks. "Club America," "Round & Round & Round," "Gone!" and "Return," just because they're not great. Now let's find a few proper substitutes and turn Wild Mood Swings into the proper follow up to Wish that it could have been. Read and listen to our Wild Mood Swings alternate tracklist.
"Want"
Something that The Cure's always gotten right is album openers. At least through 2000's Bloodflowers, you could probably line up every opening track from all of their albums (choose your own order) and you'd have a pretty great live set. Or a third of one—theirs have been pretty long of late. "Want" is no exception, and on some level a red herring. It's classic moody Cure, which sort of makes what follows all the more disorienting and weird.
"The Big Hand" ["A Letter to Elise" b-side]
So we find our own, better order after that strong opening statement. With a lot of the weight thrown overboard, there's more room for better cargo, and given how good the b-sides were from Wish, it's a shame that some of them weren't put to better use. Here's one that continues the dreamy, dense tone of the first track. Consider this the "Pictures of You" spot, if you like. And though I have no illusions that the finished product will be as good as Disintegration, it'll be much closer than it was, and using that album's template is a good way to get there.
"Trap"
Getting back to the stronger tracks from the original album, we pick up the pace and turn up the distortion a little. A good Cure album develops a strong sense of mood before adjusting the pacing, but we're getting comfortable. We can turn up.
"This Twilight Garden" ["High" b-side]
And we're back to a Wish-era b-side. Consistently voted by fans one of the band's best b-sides ever, "This Twilight Garden" balances the mesmerizing layers of effects and strong melodies of the best moments on Disintegration and Wish. It's not as ornate as the former nor as immediate as the latter, but it's a damn fine song.
"Scared As You" ["Friday I'm in Love" b-side]
Why yes, another b-side. They have a lot of good ones. (You should be thankful I didn't go crazier than I did.) This one's a more streamlined post-punk number that shares a common aesthetic with their older material, albeit with an updated production quality.
"This is a Lie"
Now, this album would be far too long to fit on a single LP, which means one side would have already ended. Still, I like the idea of having two distinct halves to an album, and this feels like a natural one. "This is a Lie" is a melancholy waltz that pairs haunting strings with synth harmonies that blur the line between organic and synthetic. Production wise it's a little odd, but it's a damn fine song. End program one.
"Burn" [from The Crow]
And we pick up in the second half with a bang. Think of this as the "Fascination Street" of the album—a heavy, immediate track with a persistent pulse and an accessible darkness. It's a testament to The Cure's deep catalog of material that "Burn" only appeared on the soundtrack to The Crow (and later the Join the Dots box set), as it's an excellent tune. Certainly better than a lot of what was kept for Wild Mood Swings. I also recognize that I pruned the album of all its singles, essentially (no regrets there), so substituting in something with hooks and a dramatic presence goes a long way on that front.
"Jupiter Crash"
We take it back into a slow and dreamy realm again, with what is almost certainly the highest peak on Wild Mood Swings. "Jupiter Crash" remains a regular staple at the band's live shows, and for good reason. A weirdly beautiful song about disappointing sex, it's a gorgeous expression of the mundane. But more than anything, it just sounds wonderful.
"Numb"
Another track with a similar mood and aesthetic—the second half of Wild Mood Swings is where things really get into sad and beautiful mode—"Numb" does more of what "Jupiter Crash" did so well.
"Play" ["High" b-side]
But that doesn't mean we can't have our melancholy with more beefed up production and more prominent hooks. And it's weird to say that because, again, this is a b-side! Amazing how many great songs were buried in their catalog. This one deserves a proper unearthing.
"Treasure"
You're probably noticing that the second half of the album is deeper into ballad territory. And that's true—Wild Mood Swings had a lot of good ones, and most of them were in the second half of the album, so on that front we're actually staying fairly true to the original. "Treasure" is one of the prettiest, with more synths, strings and piano. Just lovely.
"Bare"
And we close the album much the same way we began it, with the album's proper bookend. "Bare" is the longest song on the album, and it's the sort of song you can just kind of let unfold for seven minutes and it all sounds quite blissful. Why would I remove it? We end the album on one of its most gorgeous moments.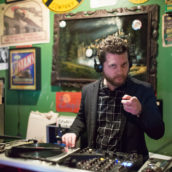 Jeff Terich
Jeff Terich is the founder and editor of Treble. He's been writing about music for 20 years and has been published at American Songwriter, Bandcamp Daily, Reverb, Spin, Stereogum, uDiscoverMusic, VinylMePlease and some others that he's forgetting right now. He's still not tired of it.