Schoolboy Q : Blank Face LP
Because of Kendrick Lamar's leap into critical and commercial superstardom, the loose collective of MCs surrounding him, Black Hippy, can at a lazy glance seem underwhelming by comparison. (And in the case of say, Ab-Soul, well…some of them are underwhelming.) But ScHoolboy Q (nee Quincy Hanley) is nobody's second banana. Breaking through with 2012's independently released Habits & Contradictions, he's been making hip-hop that's solidly rooted in West Coast gangsta rap traditions but also a showcase for his own distinct persona—emotionally oversharing, veering between internal conflict and external expressions of violent anger or vulnerability. Blank Face LP, his fourth album and second on a major label, proceeds according to Q's blueprint but with more maturity and richness than ever before.
This is a long record, due to the slow pace of most of its songs as well as sheer length, and it's not an easy listen. The majority of Blank Face's first half is fueled by anger and menace—appropriate moods when considered in the context of recent shootings of black men by police. (Q said that Blank Face LP was mostly complete by December 2015, but on the eve of the album's release put out a remix of lead single "That Part" that directly addressed the killings of Alton Sterling and Philando Castile.) Tracks like "Groovy Tony/Eddie Kane" and "Ride Out" drag you into the Hoover Street area of South Central where Q grew up, where instruments of death and degraded consciousness are easier to obtain than fresh food. Crawling drum machines and creeping synths dominate much of the production in the first half—under Q's dextrous flow, which is equally captivating whether it's shouting promises of violence or speaking calm passages of deep introspection.
Around the point of the eleventh track, "Big Body" (featuring West Coast vets Tha Dogg Pound), the occasionally monochromatic bleakness of the record recedes somewhat and it opens up into a more thoughtful mood. The darkness doesn't disappear; Q's remake of 2Pac's classic "Str8 Ballin" and the funk-soul of "Neva Change" are both fatalistic in their acceptance of poverty and hustling as endemic realities of South Central L.A. Rather, it becomes balanced by wishes for growth and change. "Black Thoughts," with its swirling organ riffs and boom-bap rhythms, could pass as a more dour Native Tongues track or an outtake from Kendrick's To Pimp A Butterfly that Q hijacked. It's arguably the album's lyrical peak, hitting hard right from the first verse: "Pissy sofas, sharing food with roaches/I'm gangster Crip, my poppa was a bitch/Left me where hope just don't exist, and every neighbor got a fence with/Bars on windows, my momma slavin' for the rent." Ugly reality, to be sure. But unlike the angrier first half of the album where Q's impulses lead him to violence out of a "fuck-it" mentality—which by all accounts is true to his life as a younger man—he pledges to strive for a better reality now.
Blank Face relies more on guests than any previous ScHoolboy Q project. Yet with the exception of "That Part," which Kanye West basically hijacks, none of them overshadow Q—they only complement him. Vince Staples raps the hell out of his verse on "Ride Out," but his perspective as a bleak South Central storyteller is in line with Q's and doesn't overpower. E-40's insouciance fits right in on the dangerous bounce of "Dope Dealer," and Jadakiss invests the already vicious "Groovy Tony" with so much additional fury you wonder if any second the track is going to pull a pistol on you of its own volition. Guest vocalists including SZA, Anderson .Paak and Miguel add their unique melodic flavors to later, calmer tracks on the album.
If anything is missing from Blank Face that you'd expect to find on a ScHoolboy Q album, it's the immediate anthems: Habits had the eternal "Hands On The Wheel," while Oxymoron boasted not only "Collard Greens" but also certified bangers like "Man of the Year," "Hell of a Night" and "Los Awesome." On Face, "That Part" comes close and tracks such as "Dope Dealer," "Big Body," "John Muir" and the aforementioned "Tony" certainly have their catchy moments, but there are even more tracks that wouldn't make any sense as singles. The trade-off here is that listeners get more of a considered statement than anything else Q has released.
Similar Albums: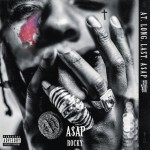 A$AP Rocky – At.Long.Last.A$AP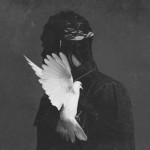 Pusha T – Darkest Before Dawn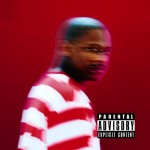 YG – Still Brazy