Stream the new Of Montreal album, Innocence Reaches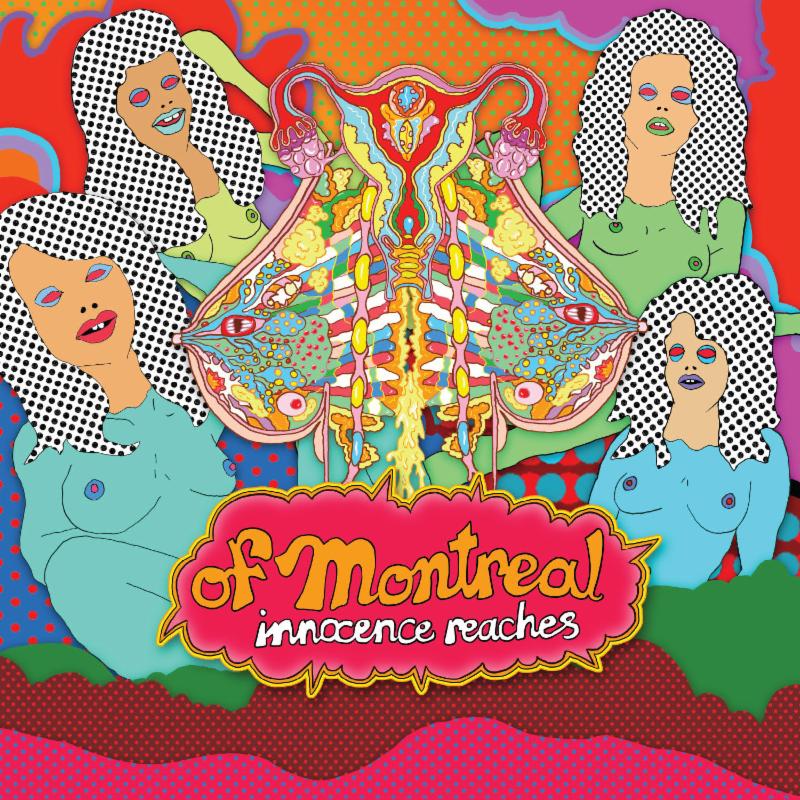 On August 12, Of Montreal will release their new album Innocence Reaches, via Polyvinyl. Kevin Barnes has been extremely prolific throughout his career, and for the last few years it's been essentially an album a year for Of Montreal, and this only keeps that pattern going. Of Montreal have already released some sounds from the album, including "It's Different For Girls," but today, listeners have a chance to hear the whole thing in its entirety before the album is officially released. NPR First Listen is hosting a stream of the record, which contains all of the bizarre psychedelia, Prince worship, Beatles and Kinks references and various other oddities that fans should come to expect from Barnes at this stage. Listen to the Of Montreal Innocence Reaches stream below.
Innocence Reaches follows 2015′s Aureate Gloom.
Of Montreal Innocence Reaches tracklist:
1. let's relate
2. it's different for girls
3. gratuitous abysses
4. my fair lady
5. les chants de maldoror
6. a sport and a pastime
7. ambassador bridge
8. def pacts
9. chaos arpeggiating
10. nursing slopes
11. trashed exes
12. chap pilot