Russian Circles : Guidance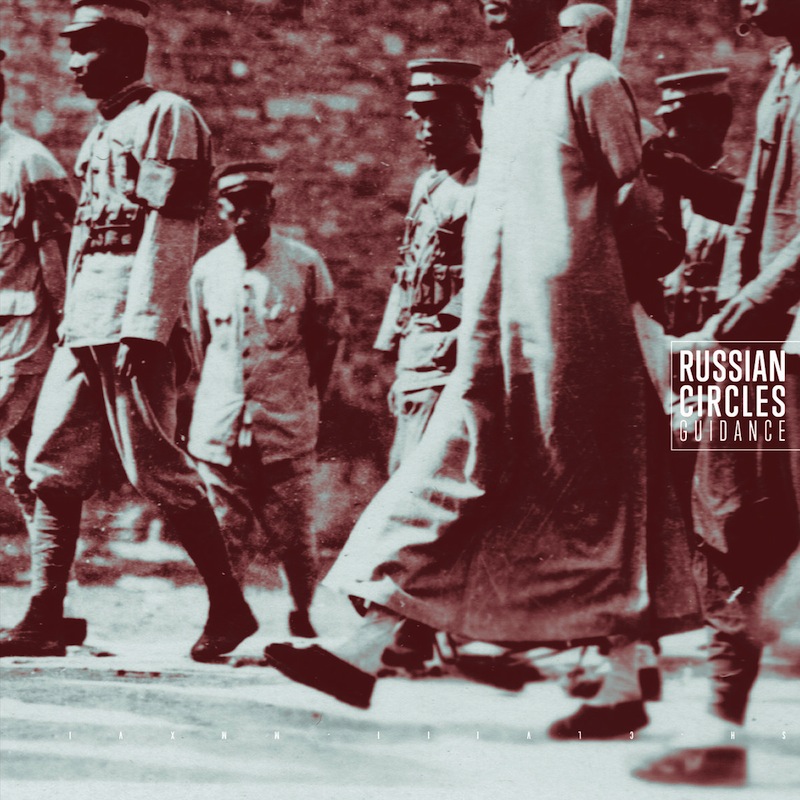 A metal band that has followed more closely in the footsteps of fellow cinematic sonic sculptors Mogwai and Explosions in the Sky than more conventional metal inspirations, Russian Circles are now two years into their second decade as a band. With sixth album Guidance, the post-rock trio has matured, but unlike other post-rock bands they've often been compared to, Russian Circles have not abandoned their hard rocking core in favor of drifting off to experiment in electronica. Yet the album opens in a way that casts doubt on this claim, due to its great restraint. It's a fleeting moment, however; "Vorel" finds the band locking back into the kind of thundering sludge rumble that's become a defining characteristic—the kind of rumble that hits particularly hard live.
Guidance, recorded with Converge's Kurt Ballou at GodCity Studios, is an expectedly great sounding album. The bass is more buried in the mix on "Vorel" than expected, but they reach an impressive balance of ambiance and restrained groove on "Mota," which sounds more like Tool jamming with Mogwai in the tense, ethereal balance they achieve. The first metallic moment also occurs on "Mota"; it's not black metal, but closer to Deafheaven than almost any other extreme metal band. "Afrika," meanwhile, has a floating post-rock atmosphere to it, putting a heavier emphasis on the work of their drummer, Dave Turncrantz, who frequently proves to be the glue that holds the album together. The band continues on this track with "Overboard," which more directly recalls the climaxes of Explosions of the Sky, so much that you might be reminded of why that band later became soundtrack heavyweights. The emotional melody is so defined it would not be out of place on network television, tugging at the heartstrings of primetime viewers. With "Calla" they bring the heaviness back, riding the groove for all its worth, with plenty of drive and grit.
"Lisboa" is a more introspective stare into outer space, as the trio continues to pour a convincing amount of emotion into their instruments. They soar into a beautiful climax, but at this point in the album it's not any major surprise. While the drumming often carries a monstrous pound, I dare say this is not a metal album, though it will appeal to the cerebral metalhead. Longtime listeners will not be disappointed unless they expected a hard left turn into something really experimental. It remains true to the original essence of the band as first explored more than 10 years ago.
Similar Albums: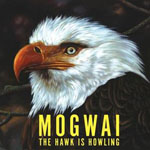 Mogwai – The Hawk is Howling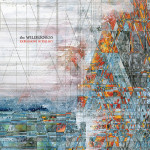 Explosions in the Sky – The Wilderness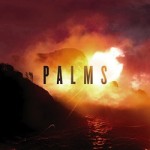 Palms – Palms