Remake/Remodel: Pavement – Wowee Zowee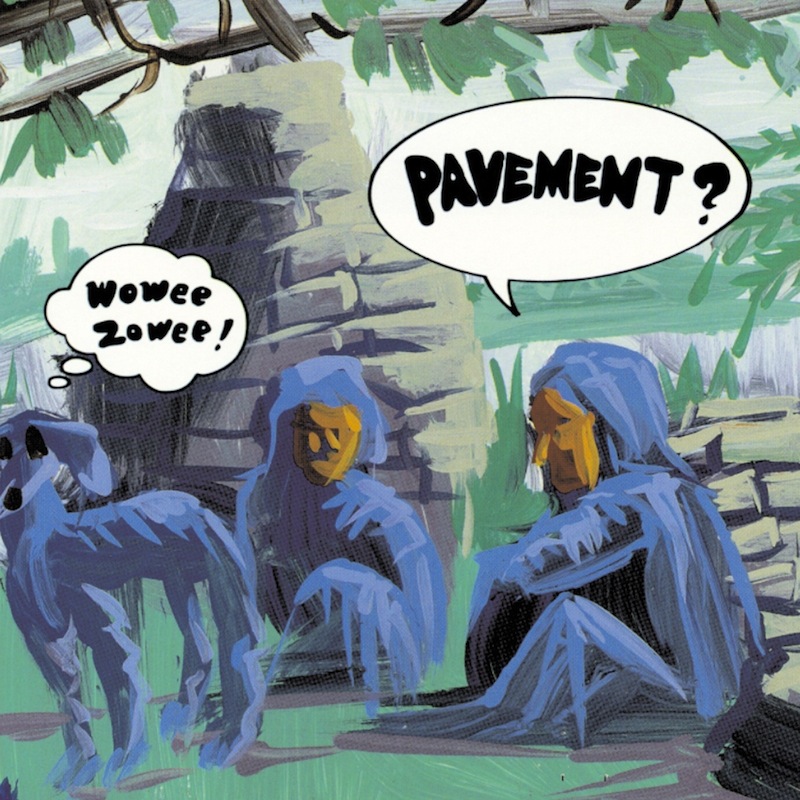 Welcome back to Remake/Remodel, the column where one of Treble's editors or contributors takes a classic—if imperfect, to our ears—album, and proposes an alternate tracklist in an effort to provide a different, albeit highly enjoyable listening experience. This week we set our sights on Pavement's beloved, yet chaotic 1995 album, Wowee Zowee. Of Pavement's five albums, it's the one with the most polarized reactions surrounding it. Where their first two are universally acclaimed, and their last two are generally liked, if somewhat less enthusiastically, Wowee Zowee is either the band's greatest achievement or their worst album, depending on who you ask. And you might get that reaction from the same person.
When Wowee Zowee was released in 1995, it was met with a lukewarm critical response, but over time has become a cult classic. It's a messy and lopsided album, its tracklist a curious back and forth between some of the band's most perfect pop songs and some of their most haphazard experiments in minute-long goofery. A lot of listeners have grown to appreciate those moments, and they're fun sometimes, but it's not like, oh, "Brinx Job" is actually that great of a song. But then again neither is The Beatles' "Wild Honey Pie," again depending on who you ask, and thus we end up with frequent comparisons to The Beatles' White Album.
Even if Wowee Zowee is a great album—and it absolutely is—it has its share of detours and strange interstitials. So here's where I come in: There's a Crooked Rain, Crooked Rain on this album, and I'm going to reassemble the pieces of it. What's gone: "Brinx Job," "Serpentine Pad," "Best Friends Arm," "Western Homes," "Extradition," "Flux=Rad" and "Fight This Generation." Part of the reason I'm slimming it by this much is because it's a three-sided album, and I want to get it back down to a slim two. They work well with that kind of symmetry. I also don't hate these songs, especially "Fight This Generation," but you could always make that an A-side to an EP with the rest of the tracks. These are our happy little trees, and they can live wherever we want them. Have a listen/read to my Pavement Wowee Zowee alternate tracklist. Pavement ist rad!
Side One
"Painted Soldiers" [from Kids In the Hall: Brain Candy OST]
Wowee Zowee starts with the slow and melancholy "We Dance," inarguably one of the best songs on the album. But I've always thought it made a peculiar opener. "Rattled by the Rush" seems like a suitable substitute, but if we're going to do this thing, let's go a little crazy. So we kick off with the catchy, seemingly forgotten "Painted Soldiers," their standout contribution to the Kids In the Hall: Brain Candy soundtrack. It's also a Spiral Stairs-fronted track, which is an unorthodox way to begin a Pavement album, since Malkmus is essentially the frontman. But Pavement albums generally start off with some momentum, and it's not a trend I'd want to break. So let's get to the rockin'.
"Rattled by the Rush"
This stays put. An early highlight on the album, "Rattled by the Rush" is a classic Pavement single, complete with trademark Malkmus wordplay, some great messy guitar riffs and hooks galore. An essential.
"Black Out"
This stays put too. The pairing of "Rattled by the Rush" and "Black Out" makes perfect sense on the original tracklist, a one-two punch of jangly indie rock melodies and vintage Pavement songwriting.
"Motion Suggests"
This track gets buried a little, after some of the shorter, sloppier bursts of punky brattiness and whatnot. And that's part of the charm of the album's college-rock mixtape structure. But I want to bring it up in the tracklist, get to the psychedelic swamp rock groove earlier and drop the tempo a little after three songs that pretty much rock.
"Grounded"
This is a strong contender for best song on the album, right here, and by some measure the heaviest on the album. But it's subtly so—it's not until the guitar riffs really kick up during the chorus that you get a sense of how much power there is in this song. It's a great transition from the low-key weirdness of "Motion Suggests" into a climactic moment and a highlight worth building up to.
"Pueblo"
And on the note of climaxes, we end side one with a heroic finish, originally buried much later in the tracklist.
Side Two
"Father to a Sister of Thought"
On the original three-sided vinyl release, this was the second track on side two, so I just altered it a little, getting the B program started with a B-12 shot of country-rock energy. On an album full of experimental moments, this one always stood out as particularly bold, at least by the standards of '90s-era indie rock. But the pedal steel during the chorus is a perfect fit. Pavement probably could have been a killer alt country band if they wanted to be.
"Grave Architecture"
We splice out a few of the shorter, interstitial tracks, since that's more or less the whole point of this exercise, and get right back to the meatier stuff. To some degree, "Grave Architecture" is closer to the sloppier, noisier short cuts on Wowee Zowee than, say, "Grounded," since there's a loose, freewheeling nature about it and a kind of ironic appropriation of lounge sounds. But hey, a good song is a good song.
"AT&T"
This is an interesting one, since the song itself is pretty tightly structured, but it seems like Malkmus is sort of making things up as he goes along. That's kind of how a lot of the album sounds, but here it works pretty well. There's also a rhyme scheme at the beginning that predicts "Wonderwall" by a couple months, so there's that.
"Kennel District"
This is the other best song on the album. Spiral Stairs generally gets one or two moments to shine per album, and this is his shining moment on Wowee Zowee. In fact, it's maybe the catchiest, most anthemic song of the whole bunch, which is interesting in that pretty much all of the band's singles were Malkmus-sung tracks (not that they had hits per se, but still). I like this being later in the album, because it feels like a summit after a long climb. Keep the energy going before the journey's over.
"Half a Canyon"
The longest song on the album and certainly one of the most over-the-top. That opening "ahhhh shit, baby," bluesy Creedence-on-acid riffs, a fiery chorus, lots of screaming, and a section of fake Stereolab krautrock. And it more or less stays where it is on the album's original tracklist. More or less. It just feels right as the penultimate track.
"We Dance"
And the album ends with what originally started as its opener. "We Dance" is a perfect closer, though. It's a much stronger finish than "Western Homes," without question, and it's such a sad and tender song that it offers a lovely contrast to some of the other indulgences on the album.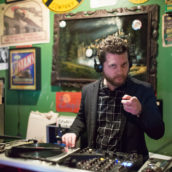 Jeff Terich
Jeff Terich is the founder and editor of Treble. He's been writing about music for 20 years and has been published at American Songwriter, Bandcamp Daily, Reverb, Spin, Stereogum, uDiscoverMusic, VinylMePlease and some others that he's forgetting right now. He's still not tired of it.