Remake/Remodel: Guided by Voices – Mag Earwhig!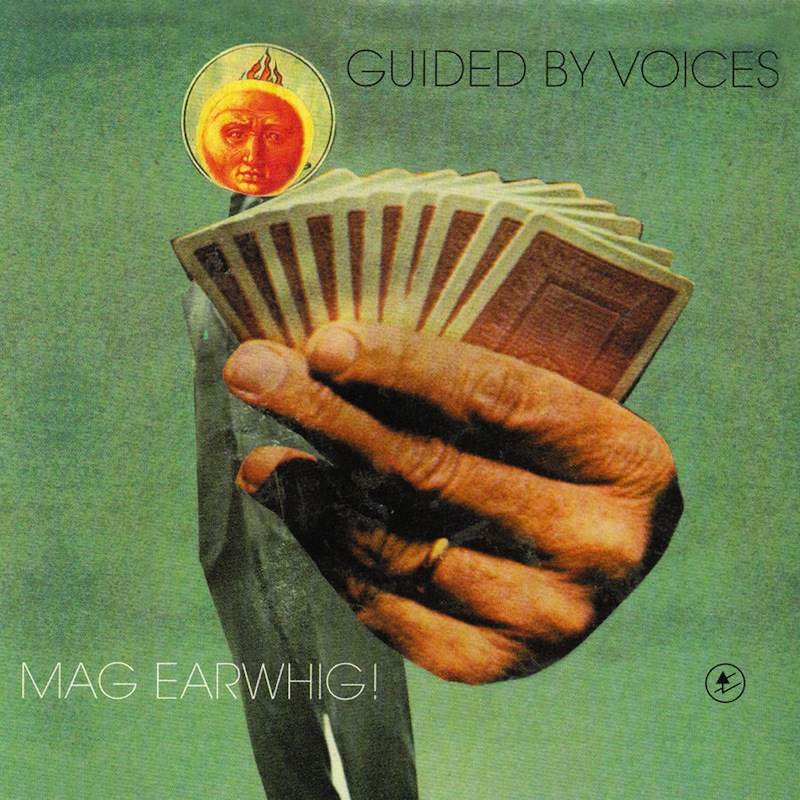 Welcome back to Remake/Remodel, the column where one of Treble's editors or contributors takes a classic—if imperfect, to our ears—album, and proposes an alternate tracklist in an effort to provide a different, albeit highly enjoyable listening experience. This week we tackle Guided by Voices' 1997 album, Mag Earwhig! Generally well regarded though pretty much never hailed as their best album, even by their biggest fans, Mag Earwhig! is a good album that always seemed a little off. It's the first to feature frontman Robert Pollard backed by beefy rock 'n' rollers Cobra Verde, who took his ultra-lo-fi indie rock aesthetic and made it sound a lot more like The Stooges. And for that it's highly satisfying in its biggest moments.
The thing about Mag Earwhig! is it sounds like two albums. Two-thirds of it is this muscular new Guided by Voices, and the other third comprises weird Pollard lo-fi exercises, for the most part. They don't all make sense together. You can certainly say that of most Guided by Voices albums, but the incongruity here is more distracting. Not every GBV fan loves this crisper, bigger-sounding version of the band, but the songwriting is good enough to deserve the higher fidelity, so that's what I'm focusing on.
It would take entirely too long to talk about the songs I'm cutting, so instead, think of this as something closer to the Guided by Voices albums during their brief stint on TVT, with Ric Ocasek production. (I'm also aware that some fans don't care much for Do the Collapse, but a great power pop album is a great power pop album.) So, here's our Mag Earwhig! alternate tracklist, slimmed, trimmed, dressed up and polished.
"I Am A Tree"
It takes a couple tracks to get here on the original sequence of Mag Earwhig!, but "I Am A Tree" is a natural opener. That one-note opening riff embodies exactly the kind of heroism that Pollard's always harbored in his songwriting, but beefed up to a better produced, crunchier and more dramatic ideal. This is Guided by Voices as honest-to-god rock stars, letting the riffs fly and giving no apologies for it.
"Jane of the Waking Universe"
This is track 18 on the original album, which in some ways provides more evidence of the generally arbitrary nature of what order Guided by Voices songs are placed on an album. Obviously putting all of the good stuff at the beginning ruins an album, but "Jane of the Waking Universe," one of Pollard's stronger pop gems, feels like a natural follow-on to the opening bombast (in this version) of "I Am A Tree."
"Mute Superstar"
I'm not getting rid of all the shorter, weirder songs. You can't really, and "Mute Superstar" is one of the more fun ones, with a punchy punk sound that echoes Wire, whose Pink Flag is kind of a prototype for how to put together a Guided by Voices album.
"Not Behind the Fighter Jet"
If pushed to name a favorite song on Mag Earwhig!, I might point to this one: A two-minute piece of crunchy perfection that rises to one of the greatest choruses Pollard ever harmonized with himself. And those harmonies are really something, the kind of chorus you can't let go without adding your own third part. The fighter-jet fadeout is pretty cool too.
"Knock Em Flyin'"
After four tracks of power chord crunch (pumped yet?) it seems like a good time to move into one of the jangly, psychedelic numbers on the album, with lots of shimmering guitars and spacious breaks between slow, dreamy pop sequences. It does pick up, however, and rush back into a pretty hard rocking outro, with yet another long fadeout.
"Learning to Hunt"
And here we have a much more atmospheric, beautiful ballad—maybe the prettiest song on the album. "Learning to Hunt" balances a folky acoustic core with an effects-laden psych treatment that turns what might have been a simple lo-fi sketch into a true standout on the album. Make 'em cry, Bob.
"Bulldog Skin"
I almost made this the album opener. The way the feedback and radio static opens the whole thing makes it feel like an explosive beginning, but instead it's closing out Side One, it's rock 'n' roll riffs and triumphant chorus making for a climactic end to what, from this end, looks like one of the strongest sides of Guided by Voices music ever. This had a pretty fun video back when it was released, and certainly felt like a shot at a hit (close enough?). Sounds like one, though. That's for sure.
"Portable Men's Society"
We can think of this as the beginning of side two, though I'm not necessarily marking it as such. In any case, "Portable Men's Society" is the longest track on the album and certainly one of the most dramatic, with a whirring synthesizer opening the whole thing, lots of scratchy post-punk guitar, and a soaring minor key chorus. It's Guided by Voices tapping into their darkest instincts rather than their most immediate ones, and it suits them well.
"Little Lines"
Hey, this part of the sequence doesn't change from the actual album! Who would have thought, given such intensive surgery, this would work out. in any case, this is a solid two-minute slice of rock, the Guided by Voices way.
"Choking Tara (Creamy Version)" [from Everything Is Nice compilation]
The album version of "Choking Tara" is less than two minutes and sounds unfinished, but certainly on its way toward something spectacular. This is the full-length version, like the single version of Wire's "Outdoor Miner," perhaps. Its hooks are too big and its melody too memorable to not wrap up as a finished pop song. So we substitute the grown up version. (Note: Spotify doesn't have this song, so you'll have to pause and listen to the YouTube stream to get the full effect.)
"I Am Produced"
A one-minute lo-fi folk thing that absolutely works. Can't get rid of 'em all. But it's a nice break before a strong three-song close.
"Now to War (Electric Version)" [from Bulldog Skin EP]
The version of "Now to War" on the album is great. I'd have no problem keeping it where it is, but if there's a hard rocking version, why not include that? I think I might prefer this one just a little bit to the acoustic version, because we like it when Guided by Voices rock. Yes we do. (Note: On Spotify this track's title is wrong—just go with me on this.)
"(I'll Name You) The Flame That Cries" [from I Am a Tree EP]
Here Guided by Voices go full-on proggy art-rock pretentious. And it's glorious. Initially a b-side, here it's the penultimate track, a big climactic build-up and release before the denouement.
"Sad If I Lost It"
Just to reinforce the seemingly random sequence of songs on the original album, this is track two on the album's original sequence. And yet it sounds like an ending. So an ending it shall be! It's an example of just how important sequencing is, for once I cracked this code, the song became more appealing to me as a closer. But maybe I'm the only one—you can always make your own version if this one doesn't quite work out for you.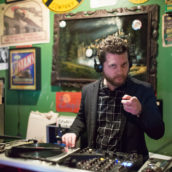 Jeff Terich
Jeff Terich is the founder and editor of Treble. He's been writing about music for 20 years and has been published at American Songwriter, Bandcamp Daily, Reverb, Spin, Stereogum, uDiscoverMusic, VinylMePlease and some others that he's forgetting right now. He's still not tired of it.