Dischord Records: 25 Essential Tracks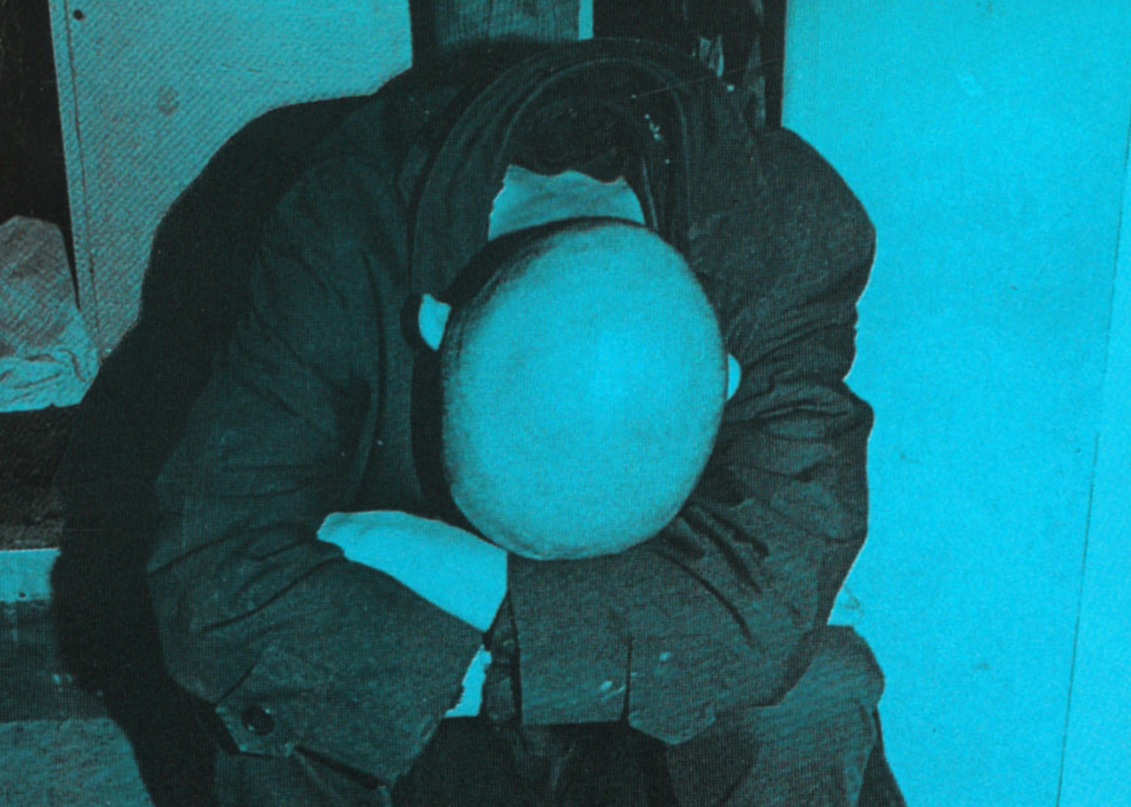 If you're telling the story of punk rock without diving into the legacy of Dischord Records, you're leaving out a pretty substantial and essential part of the timeline. Founded by Jeff Nelson and Ian MacKaye in 1980 solely as a means of releasing the debut 7-inch by their band, Teen Idles. But while Teen Idles came and went quickly, Dischord endured for more than three decades, with a fourth just over the horizon. In the 1980s, Dischord became a powerhouse D.I.Y. label for Washington, D.C. punk bands, many of whom featured MacKaye in some capacity, including Minor Threat, Embrace and Fugazi. But while the local focus and D.I.Y. ethos never changed, Dischord grew into a more musically adventurous and diverse label over time, releasing records by the minimalist Soccer Team, funky and abrasive Black Eyes, constantly evolving Q and Not U and soulful The Make-Up. It's all punk on some level, but the sounds run the gamut.
Last month, Dischord Records put its catalog up on Bandcamp, introducing itself to a new generation of listeners while retaining the ethos of accessibility and affordability it embraced since its earliest days. Because nothing's more punk than fair prices, avoiding the collector's market and allowing something to be heard by everyone. In celebration of Dischord, we've lined up a list of 25 of our favorite tracks from the label released throughout the past 36 years. And naturally, we've included Bandcamp tracks to stream while you read. Dive into our list of 25 Essential Dischord tracks below.
***
Buy these albums at Turntable Lab
In my eyes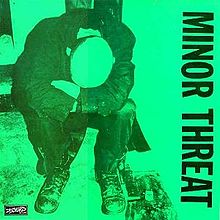 Minor Threat – "In My Eyes"
from In My Eyes (1981)
Minor Threat's place in history was solidified more by their politics than their music—which is great, but certainly not as headline-grabbing as the straight-edge lifestyle they espoused. Ian MacKaye's lyrics railed against what he saw as a personal prison of drug use, and militantly so, aggressively indicting drug users for willfully being controlled or pacified. "In My Eyes" is one of the most virulent tirades against drugs and drug use that Minor Threat recorded, and keep in mind, there are many. It's also one of their most furious performances, trading slow moving verses for hand-grenade choruses, showing a surprising amount of nuance for what's ultimately a pretty scathing point of view. – JT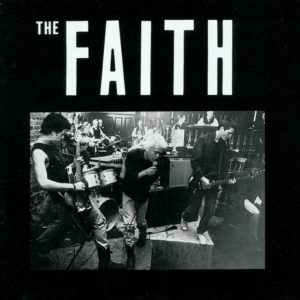 Faith – "You're X'd"
from Faith/Void (1982)
The split-LP between hardcore comrades Faith and Void in 1982 has gone down over the past three decades as something of a legendary piece of D.C. punk. The high-speed, harsh riffs of Faith's punk anthems (and barked vocals by Ian MacKaye's brother Alec) are often cited as a proto-thrash missing link of sorts, and it's hard not to hear the vicious edges of early Metallica or Slayer in a one-minute throwdown like "You're X'd," which is heavier than punk, but not quite showcasing the physical power of metal. It bridges the gap between loud and louder. – JT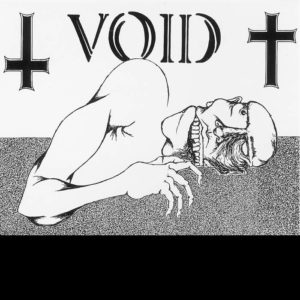 Void – "Who Are You?"
from Faith/Void (1982)
Ordinarily we wouldn't choose two tracks from the same release, but either side of the Faith/Void split is kind of its own thing, and Void's frenetic and furious counterpoint to Faith's first half is a necessary complement. Void are the darker and more chaotic band of the two—often cited as the first crossover thrash release—with a hardcore explosion that feels less controlled and more unhinged, as evident in the mosh-pit mayhem of "Who Are You?", which moves at breakneck speed and opens with a darkly ominous rumble of bass and feedback. Add in a twisted guitar solo and you've got anarchic doom of the best kind. – JT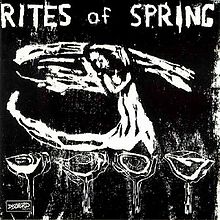 Rites of Spring – "For Want Of"
from End on End (1985)
Quite possibly the single most influential group to emerge from Dischord's prosperous punk network in the mid-1980s, Rites of Spring's impression on emo, hardcore, and punk genres is retrospectively spectacular. Though the band's members are not particularly fond of being classified as the first "emo" band, their lasting impact on the genre's winding timeline is truly astonishing. Sharing members with acts such as Fugazi, Silver Jews and Happy Go Licky, Rites of Spring's brief existence would reverberate through the generations of some of the most important acts to follow. "For Want Of" is the quintessential mark of Rites of Spring's enduring influence across a wide spectrum of punk genres and subgenres. The song's brooding and highly confessional lyrical content weave with haunting melodic implementations, instantly paving new routes for abounding musical successors. – PP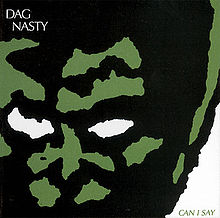 Dag Nasty – "Under Your Influence"
from Can I Say (1986)
If you dig back through the origins and influences of emo, many of its threads trace back to Dischord circa '85-87 or so, particularly any band whose members once played in Minor Threat or would later join Fugazi. Dag Nasty is one such band, a proto-emo melodic hardcore powerhouse featuring Minor Threat guitarist Brian Baker, and one of their most legendary songs was actually written as part of a songwriting contest Minor Threat held before breaking up. Since the band's members parted ways before getting a chance to record it, Baker took it with him to his next band, where its triumphant three-chord hooks and shout-along chorus translated into a live staple and one of Dag Nasty's signature songs. – JT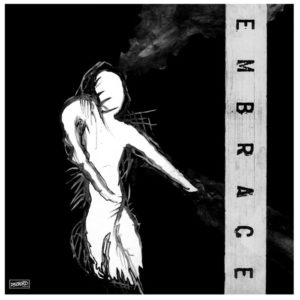 Embrace – "Give Me Back"
from Embrace (1987)
Often cited as one of the pivotal releases in influencing what would become emo, Embrace's self-titled debut album is Ian Mackaye's link between the hardcore explosion of Minor Threat and the more melodic, rhythmic innovation of Fugazi. Embrace sounds a bit like sketches of Fugazi, with more than a dose of Hüsker Dü's furious chug. It's accessible, awesome, ass-kicking stuff, but Mackaye earned his emo stripes by delivering lines like "My emotions are my enemies for being on my side" on the outstanding opening track "Give Me Back." It's more sophisticated and nuanced than Minor Threat's one-minute outbursts, but in the end it's still a magnificent slice of D.C. (post-)hardcore. – JT