Watch the stylish and sensual Maxwell "1990x" video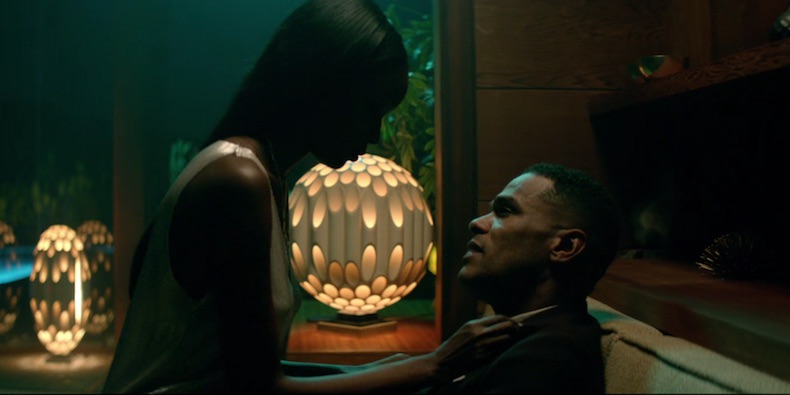 Maxwell has shared a new video for "1990x," a highlight from his newly released album blackSUMMERS'night (which was a recent Album of the Week). The video clip, directed by Philip Andelman (who also directed Maxwell's "Lake by the Ocean" clip, as well as videos by Beyoncé and Jay Z), is as sumptuous and sensual as we've come to expect from the R&B crooner. It primarily follows Maxwell in a dark and luxurious lounge atmosphere, as he drinks a cocktail with some neat looking vapor billowing out of it, and serenades a woman who sits in his lap. Indeed, it's sexy, but it's a stylish video through and through, much like the cinematic and string-laden song itself. Watch the Maxwell "1990x" video below.
Maxwell's 1996 album, Maxwell's Urban Hang Suite, is featured on our list of 10 Essential Neo Soul Albums.