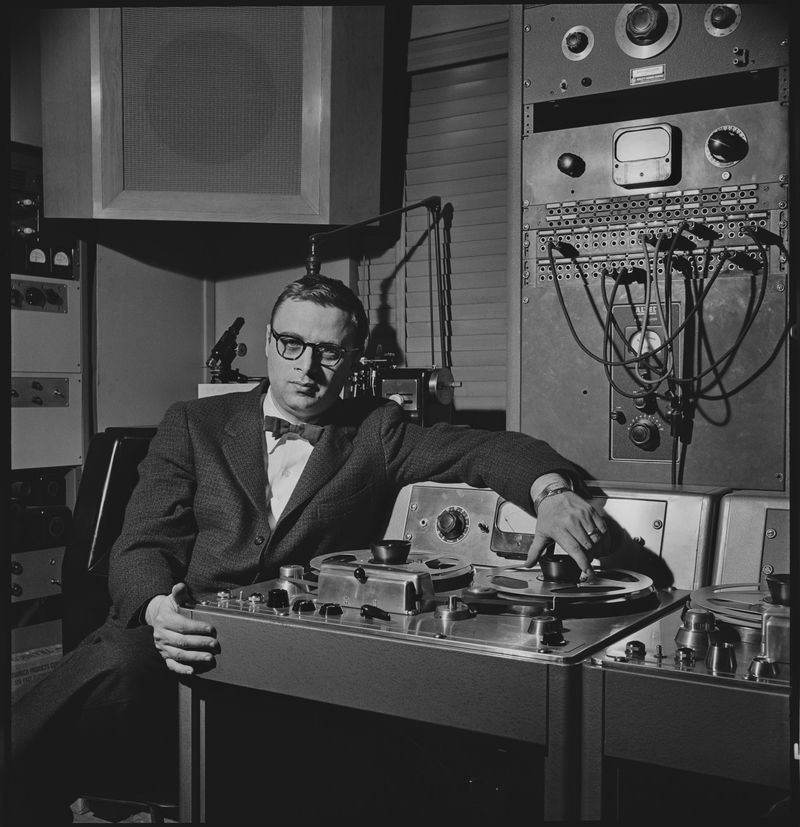 Rudy Van Gelder, legendary recording engineer behind countless jazz records, has died, according to a report from NJ.com. He was 91. Van Gelder's name appears in the credits to a long list of classic jazz recordings, including Thelonious Monk, John Coltrane, Miles Davis and an impressive chunk of the Blue Note Records catalog. Van Gelder was an optometrist during the day in the 1950s, but did part time recording in Hackensack, New Jersey from 1946 to 1959, when he moved his studio to Englewood Cliffs. It was in this studio that Coltrane recorded his iconic A Love Supreme album in 1964.
After Blue Note president Alfred Lion retired in 1967, the company began to use other engineers more frequently, and Van Gelder eventually focused most of his efforts on working on albums for the CTI Records label, run by Creed Taylor, previously known for his work at Verve Records. Van Gelder continued to take engineering work well into the new century, and remastered a number of Blue Note titles beginning in 1999.
Thelonious Monk recorded a tribute to Van Gelder, titled "Hackensack," named for his original recording studio's location.