Stream the new Solange album, A Seat at the Table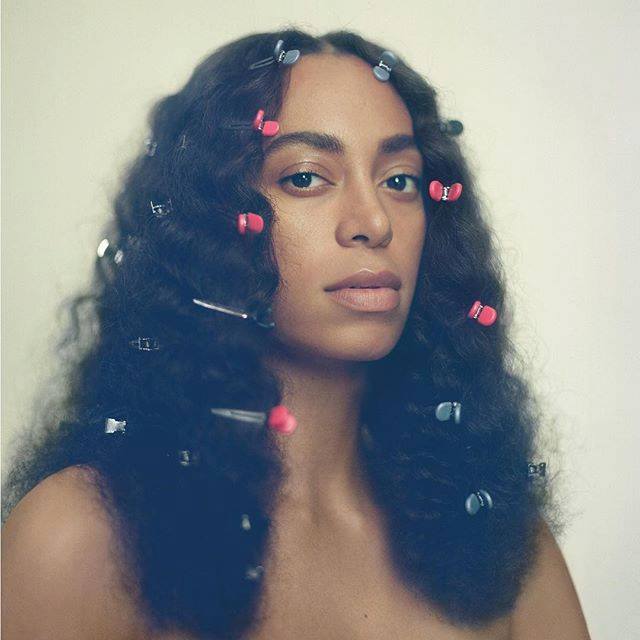 Earlier this week, Solange announced she'd be releasing a new album, titled A Seat at the Table. The album features guest appearances by Lil Wayne, Q-Tip, Sampha, Kelela, BJ the Chicago Kid, The-Dream and Kelly Rowland, and has an ample 21 tracks (including eight interludes). She made good on her promise, and the album is now out today. And you can stream the album in its entirety via Spotify. Listen to the Solange A Seat at the Table stream below.
A Seat at the Table follows 2012's True.
Solange A Seat at the Table tracklist:
1 Rise
2 Weary
3 Interlude: The Glory Is In You
4 Cranes In The Sky
5 Interlude: Dad Was Mad
6 Mad (ft. Lil Wayne)
7 Don't You Wait
8 Interlude: Tina Taught Me
9 Don't Touch My Hair (ft. Sampha)
10 Interlude: This Moment
11 Where Do We Go
12 Interlude: For Us By Us
13 F.U.B.U. (ft. The-Dream & BJ The Chicago Kid)
14 Borderline (An Ode To Self Care) (ft. Q-Tip)
15 Interlude: I Got So Much Magic, You Can Have It (ft. Kelly Rowland & Nia Andrews)
16 Junie
17 Interlude: No Limits
18 Don't Wish Me Well
19 Interlude: Pedestals
20 Scales (ft. Kelela)
21 Closing: The Chosen Ones