A New Career in a New Town: A guide to David Bowie's Berlin

still image from 'The Man Who Fell to Earth'
The seventh track on David Bowie's 1977 album Low, "A New Career in a New Town," tells more of a story than it lets on. It's an instrumental track, a transitional piece of music between the album's rock-heavy first half and its mostly instrumental second half, comprising mood pieces and atmospheric collaborations with Brian Eno. But the title is a reflection of Bowie's significant life changes in the late '70s. Following the release of Station to Station in 1976, Bowie and his friend and collaborator Iggy Pop moved to Berlin as a means of escaping the indulgence of Los Angeles during that time period. Bowie had developed a cocaine habit, and needed a fresh start. "For many years Berlin had appealed to me as a sort of sanctuary-like situation," he said in an Uncut interview. "It was one of the few cities where I could move around in virtual anonymity."
This year marks 40 years since Bowie found that sanctuary and embarked on a brief but highly inspired period of creative growth. He released three of his best albums between 1977 and 1979, and worked with Iggy Pop on his two greatest albums as well. For an artist like Bowie, who's had numerous different important eras and creative periods during his career, his "Berlin trilogy" stands as an undeniably important era.
In September, I traveled to Berlin to visit the places that the late rock icon frequented during his three-year stay. Come with us as we take a tour through David Bowie's Berlin.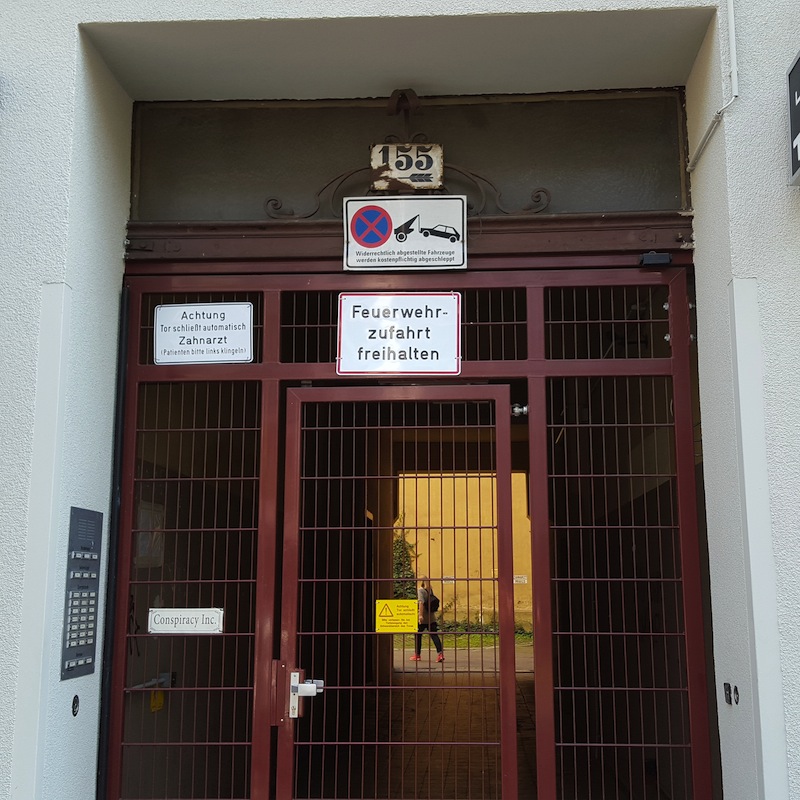 Hauptstraße 155
When David Bowie first moved to Berlin, he briefly stayed with Edgar Froese of Tangerine Dream before finding his own spacious apartment in Schöneberg. That apartment is at Hauptstraße 155, on a relatively quiet street in Berlin, primarily a residential area with some cafes and markets nearby. Bowie lived there between 1976 and 1978, his homebase during one of the most fertile creative periods of his career. Today, it's a relatively unassuming space, located next to a tattoo parlor. In August of this year, the city of Berlin commemorated Bowie's connection by unveiling a plaque in front of his old apartment, which quotes his song most associated with his Berlin period: "We can be heroes, just for one day." (Hauptstraße 155)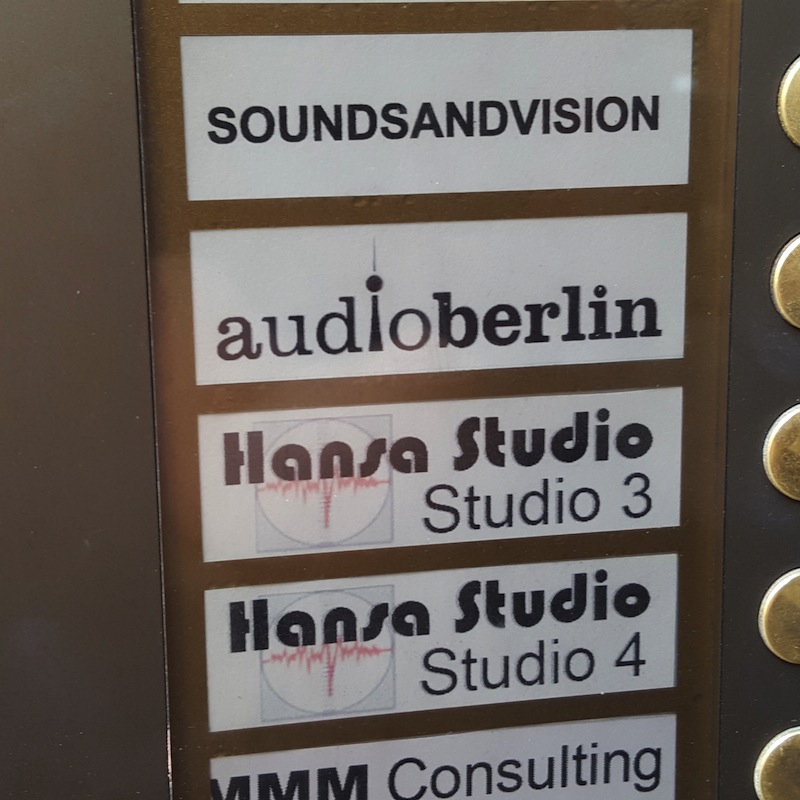 Hansa Tonstudio
There are few music studios in the world with as storied a history as Hansa—Abbey Road is one, Dublin's Windmill Lane is another. And if David Bowie's "Heroes" were the only notable song to be tracked there, it'd still be iconic. As it turns out, a lot of legendary albums were committed to tape at the renowned facility, including Nick Cave and the Bad Seeds' Your Funeral…My Trial, Depeche Mode's Black Celebration, U2's Achtung Baby and Pixies' Bossanova, to name a few. However, it was also here that Bowie recorded two thirds of his "Berlin trilogy": Low and "Heroes" (Lodger was tracked in Switzerland, though he did live in Berlin at the time). It's also where Bowie produced Iggy Pop's The Idiot, a darkly arty piece of work with a notorious reputation, and the first appearance of "China Girl," which later showed up in considerably different form on Bowie's Let's Dance six years later. Still, "Heroes" remains the most crucial six minutes of the studio's history, a powerful and innovative moment wherein Tony Visconti rigged a series of microphones at different distances in the room, each one triggered as Bowie hit a certain volume during his vocal performance, thereby intensifying the performance on record. (Köthener Str. 38)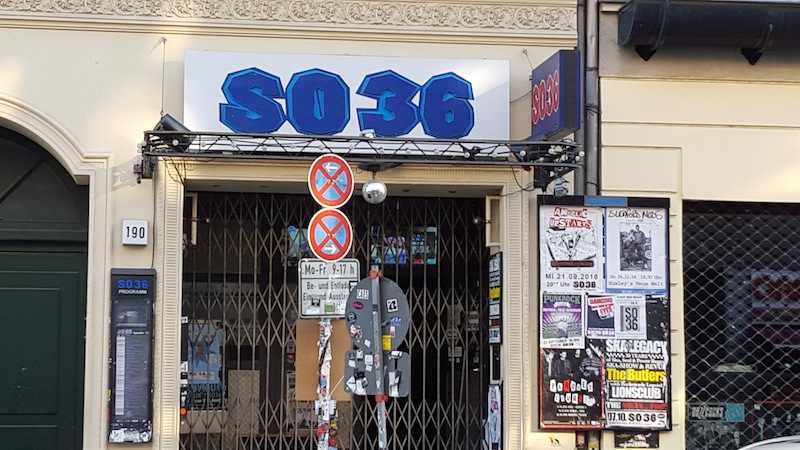 SO 36
Located in the Kreuzberg neighborhood, a gritty part of town populated by artists and cafes not unlike San Francisco's own Haight-Ashbury district, SO 36 developed a reputation during the 1970s as being Berlin's own equivalent to New York punk haven CBGB. During the late '70s punk era, it became renowned for hosting a variety of different bands on its stage, particularly up-and-coming punk bands, and as such David Bowie and Iggy Pop would frequent the club to hear the new talent as punk was beginning to take hold worldwide. Similarly, Bowie and Iggy spent a good amount of their time at Dschungel, a discotheque in Tiergarten that earned a reputation as Berlin's Studio 54—Bowie even references the club in his 2013 song "Where Are We Now?", which is both a somber and touching tribute to his years living in Berlin. Yet while Dschungel has since closed, and the site has since been transformed into Hotel Ellington. Yet SO 36 remains, a piece of punk rock history that—unlike CBGB itself—is still standing. (Oranienstraße 190)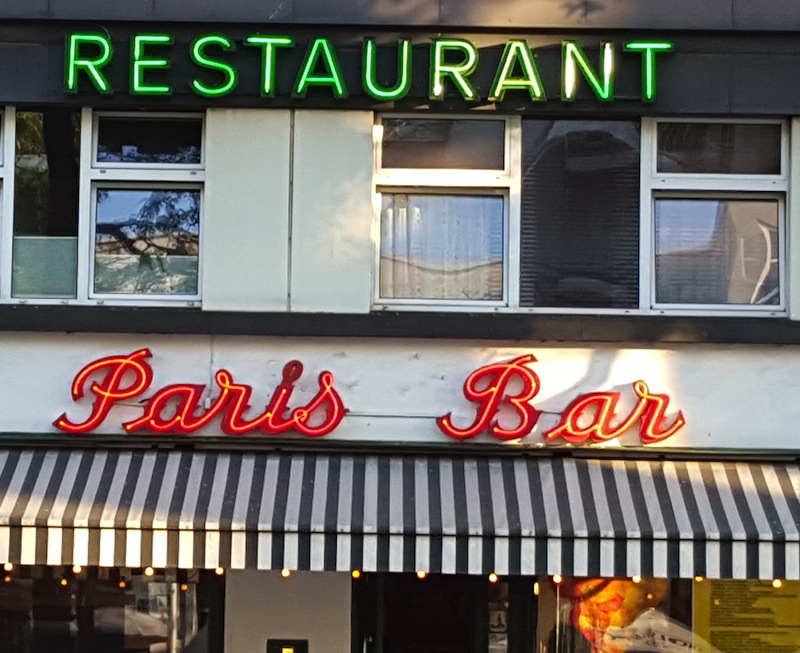 Paris Bar
Several of Bowie's haunts during the 1970s, such as Dschungel, have since changed hands and been transformed into something else. Paris Bar, however, still stands. Aside from being a posh French restaurant that's said to serve one of the best steak frites in the city, Paris Bar was a favorite of Bowie and Iggy's during their stay, and was the site of a famous—or rather infamous—Rolling Stone interview in 1979 that ended with a particularly inebriated Iggy Pop going outside and having a good roll in the ice on the ground. The scene inside was compared to Degas' "Absinthe Drinkers," which is perhaps less of a bacchanalia than it might seem on paper. (Kantstraße 152)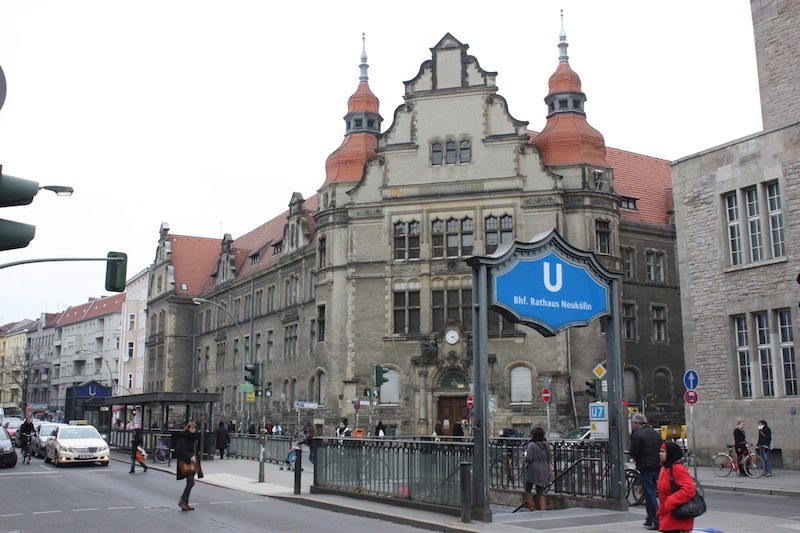 Neukölln
A borough within Berlin in its southeast district, Neukölln since before the wall came down was known for having a heavy population of Turkish, Arabian and Kurdish immigrants. When Bowie lived in Berlin, he didn't have much of a direct connection to the district, though he did take inspiration from it. He ended up naming one of the instrumental tracks on 1977's "Heroes" "Neuköln," which is spelled slightly differently. Its moody, ambient melancholy is a reflection of the Turkish population during the Cold War, a people displaced and uprooted, finding a home in the American-occupied sector of the city following the Potsdam agreement. So while there aren't necessarily specific Bowie landmarks to be found in this part of the city, it's an important inspirational sector, breathing life into an underrated piece during his most experimental period.
The Berlin Wall
The significance of the Berlin Wall is bigger than Bowie—it's a historically important reminder of the Cold War, and the separation of Soviet occupied East Berlin and the Federal Republic of Germany to the West. The separation and tensions between the two distinct halves of the city, and the symbol of the wall itself, had a profound influence on Bowie's songwriting. The Cold War malaise of East Berlin colors the dark and ominous Low closing track "Subterraneans" (though it was ironically recorded in Los Angeles, before Bowie's relocation). Similarly, "Weeping Wall" reflects the oppressive symbolism of the wall, and there's a similar feeling to "Heroes"' "Sense of Doubt," though it's not necessarily explicitly influenced by the state of the city itself. But then there's "Heroes," a song of intimacy, overwhelming emotions and hope in the face of adversity, very directly inspired by the Berlin Wall and what it represented. It's a song depicting two lovers separated by miles of brick and opposing systems of government. It's powerful in part because of Bowie's performance, maybe his greatest vocal recording of all time, and in part because of its narrative of a beautiful moment in an utterly doomed scenario. The lovers are fictional, though they were inspired by Bowie's own producer, Tony Visconti, who would meet his girlfriend at the wall. Pieces of the wall still stand, particularly the East Side Gallery, where it's now covered in paintings and other art pieces, but the Berlin of today is a dramatically different place than when Bowie first viewed those lovers standing by the wall.
Recommended Listening
Low: Bowie's 1977 masterpiece, the first of his Berlin trilogy and one of the greatest pieces of music he ever released. It's essentially two distinct halves—Side A comprises seven rock songs, while Side B is a moodier ambient set of music, aided in large part by Brian Eno. It's both a fun record and one full of mood and open to interpretation in parts, particularly as it reflects the atmosphere he found himself in during his three years in Berlin.
"Heroes": Much like Low, "Heroes" is a blend of rock anthems and mood pieces, though it's much heavier on the former than the latter. It's an important piece of music for this era in particular, as the title track is one of his best known songs—and best songs—and directly references the Berlin Wall and its symbolic affect on the people in the city during the Cold War. But "Heroes" also has a number of other highlights, like the upbeat "Beauty and the Beast" and "Blackout."
The Idiot: Iggy Pop's debut solo album, and a companion piece to Bowie's Berlin trilogy. The album was produced by Bowie, and his style looms large over its dark, artful compositions. It also features an early version of "China Girl," which Bowie made a hit in 1983.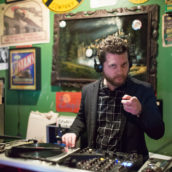 Jeff Terich
Jeff Terich is the founder and editor of Treble. He's been writing about music for 20 years and has been published at American Songwriter, Bandcamp Daily, Reverb, Spin, Stereogum, uDiscoverMusic, VinylMePlease and some others that he's forgetting right now. He's still not tired of it.