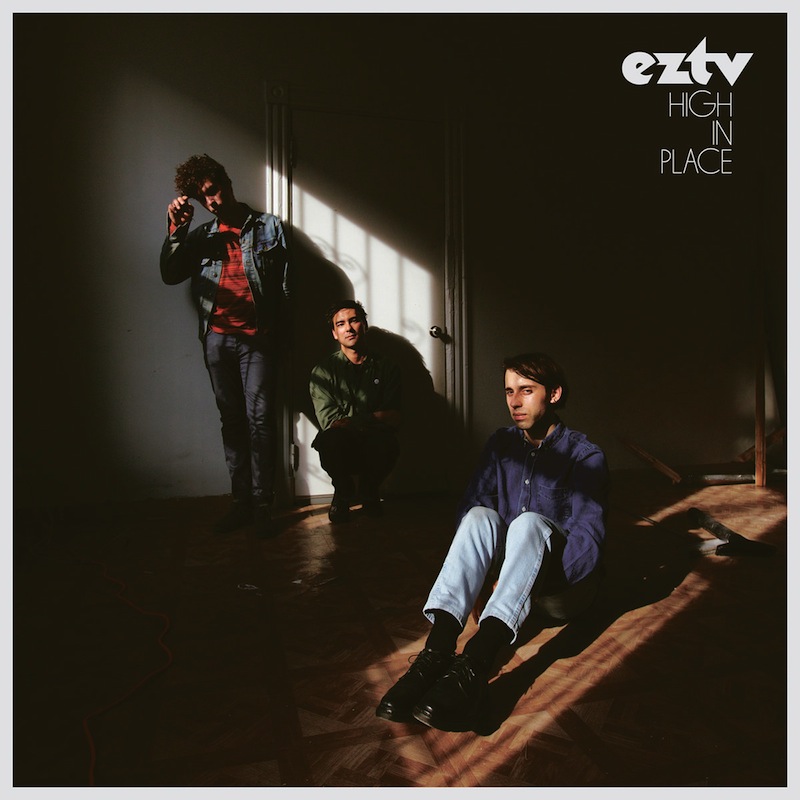 The dilemma of the sophomore album presents an artist with constant questions: Which direction to go, which chance to take and how to do so without losing freshness or identity, to name a few. For Brooklyn trio EZTV, second album High In Place is a good case study in how best to move forward as a band. It's an honest work, tackling the ever-present conundrums weary millennials are faced with. While the subject matter of their newest tracks may have matured, their melodies and accompaniments still hold a charming, laid-back quality.
On opener "High Flying Faith," singer, songwriter, and guitarist Ezra Tenenbaum coos, "Broken would be better than an answer halfway clear." Sprinkled on top of sweet, inviting guitar riffs, Tenenbaum's musing nods at the issues of modern romance: We avoid honesty, fully knowing the consequences accompanying these choices. Throughout High In Place, Tenenbaum's thoughts shine a much-needed light on romantic errors that otherwise slip through the cracks, noting the little things that can pile up into a mess of irreparable issues. The album almost acts as a refuge for anyone frustrated by a love-induced frustration.
For EZTV, High In Place is not only a step up from their 2015 debut Calling Out, it was a chance to expand their collaborations. On this go-round, the band was joined in the songwriting process by seasoned pros such as Jenny Lewis, Martin Courtney and Matt Kallman of Real Estate, and John Andrews of Quilt. While they allowed outside forces on the construction of the ten tracks, the album itself was produced and engineered by the band.
Throughout their new tracks, nostalgia for simplicity rings through. Although the songs highlight poetic, complex lyrics, the instrumentations are easy to hum along with, the drums are fun to sway to, and the chord changes feel melancholic but familiar. On "How Long's It Going To Be," Tenenbaum sings, "Here goes nowhere with you / Though the sound's still around," creating a juxtaposition against the echoing harmonies. Later on "Goodbye Morning," a twangy guitar solo adds '60s-style surf rock textures, showing off the group's stylistic versatility. On standout "States of Confusion," EZTV uses an unresolved set of chords to create a haze, inducing tension until the key is finally unveiled in the chorus.
Since their debut, EZTV has honed in on their niche—chords that create a yearning for simplicity, all the while shining a light on aspects of modern life that we would rather push off. Listening to High In Place is a chance to examine the trivial moments, the metaphorical forks in the road. In 10 tracks, they invite us in, showing, and telling us, what we truly need to hear.
Similar Albums: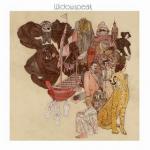 Widowspeak – Widowspeak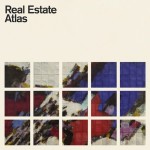 Real Estate – Atlas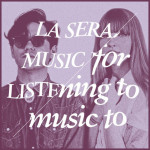 La Sera – Music for Listening to Music To