Marching Church share tour dates, "Lion's Den" video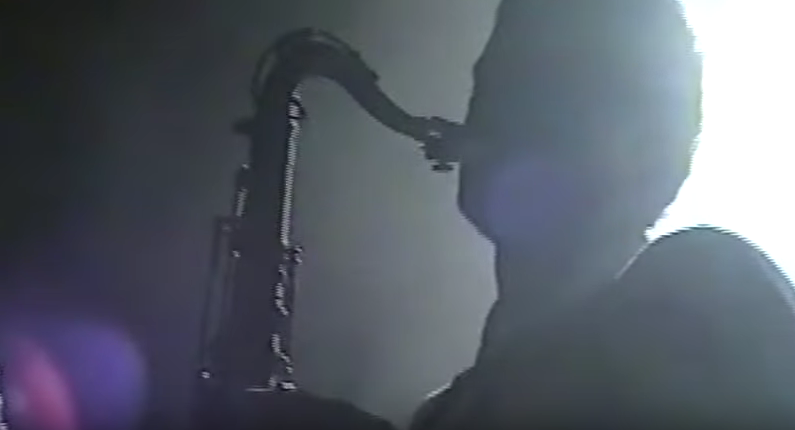 Marching Church release their new album, Telling It Like It Is, next week via Sacred Bones. The group is touring Europe shortly after the album is released, and will be headed to the U.S. early in 2017 to play a few weeks worth of shows.
The band has also released a new video today for "Lion's Den," described by frontman Elias Bender Rønnenfelt as "a metropolitan video for a metropolitan beat; taking cabs in the middle of the night, driving as if to save your soul." Watch the clip below and take a look at the group's upcoming tour dates.
Marching Church tour dates:
11/12 — Leipzig, DE – Transcentury Update Festival
11/13 — Utrecht, NL – Le Guess Who Festival
11/14 — London, UK – The Victoria
11/15 — Brighton, UK – Green Door Store
11/16 — Paris, FR – Espace B
11/17 — Gent, BE – Trefpunt
11/18 — Berlin, DE – Urban Spree
12/6 – Tokyo, JP – Astro Hall
1/13 — Seattle, WA – The Sunset #
1/14 — Portland, OR – Mississippi Studios #
1/16 – Santa Rosa, CA – Arlene Francis Center #
1/17 — San Francisco, CA – Rickshaw Stop #
1/19 — Los Angeles, CA – Echo #
1/20 — San Diego, CA – Hideout #
1/21 — Phoenix, AZ – Rebel Lounge #
1/24 — Austin, TX – The Mohawk #
1/25 — San Antonio, TX – The Monterey #
1/26 – McAllen, TX – Yerberia Cultura #
1/28 — New Orleans, LA – Siberia #
1/29 — Atlanta, GA – The Earl #
1/30 — Nashville, TN – Third Man #
1/31 — Asheville, NC – The Mothlight #
2/2 — Baltimore, MD – Metro #
2/3 — Philadelphia, PA – Boot and Saddle #
2/4 – Brooklyn, NY – Sunnyvale
# = with Bernardino Femminielli