Album of the Week: Sad13 – Slugger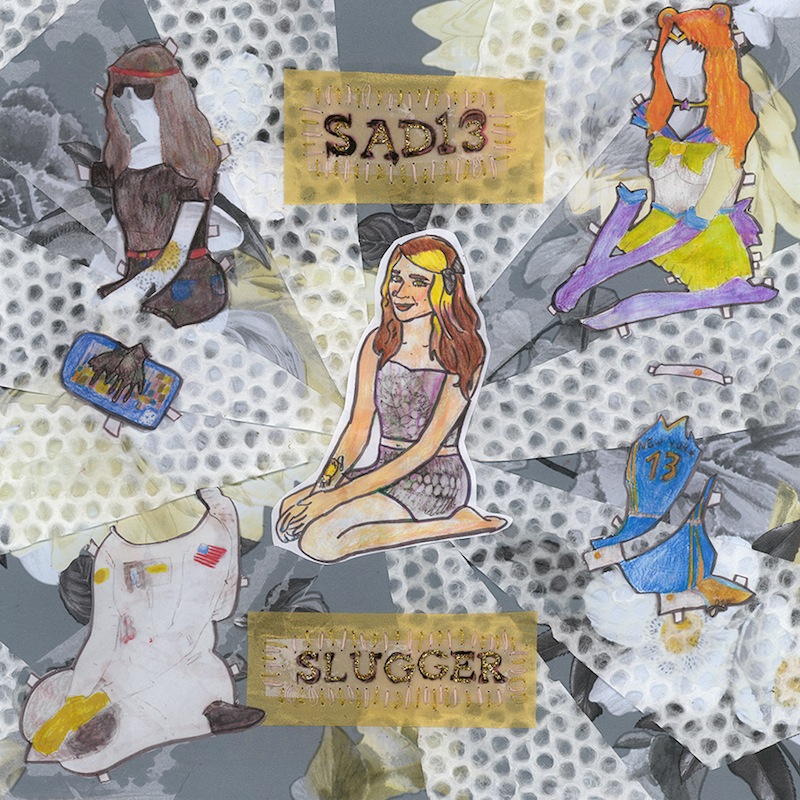 It may not be breaking news anymore but, in our current moment, certain circles' stigma against pop music—that it is shallow, vapid, and all the same—has seemingly vanished. See: the sounds of Angel Olsen, Grimes (who opened for Florence and the Machine on their last tour), or the amount of coverage artists such as Beyonce and Carly Rae Jepsen get on indie music sites; the outpouring of mourning after the passing of David Bowie, Prince. The reasons for this shift are debatable. Has the proliferation of music online brought sounds and people together who otherwise would not, on a major scale? Has the cultural hierarchy of "cool" been exposed as a money-and-access club and smashed to bits? Is it a cycle or fad that we will turn our backs on by the end of the decade? Does counterculture simply not exist anymore? I can't answer that, but I do know that it's been a long time since it was lame to like pop music.
Sadie Dupuis, known for her work as "frontwitch" of 
Speedy Ortiz
, has been vocal about her love of certain pop, something fans of the band might find surprising considering their dark and jagged output of music. A cleaner approach to her sound is not uncharted territory for Dupuis, though. On "Puffer," a standout from Speedy's 
Foil Deer
, she has said its sound was inspired by listening to a lot of Kelis one summer (though, she admits, the song is more 
krautrock than R&B
). 
Slugger
, Dupuis' solo debut under the moniker Sad13, takes this even further. It's a synthy, catchy collection of songs that might have more in common with Rihanna than any basement rock scene.
Where the songs differ in sound, they still manage to contain the same occult string-of-images-lyricism that Dupuis has made her mark doing. Fans of Speedy will immediately vibe with lines like "I need you like a narcotic," while some tracks like "The Sting" and rap-verse-featuring "Coming Into Powers" straddle uncharted territory. Others, like "Devil In U" and "Line Up," could possibly be Speedy demos or b-sides. Lyrically, the songs are largely about toxic relationships and getting out of them (Dupuis recorded it in a two-week post-breakup, moving-to-a-new-city-and-never-seeing-you-again moment). Slugger is full of moments that explore rediscovering your self-worth and power, like on "Tell U What," with Dupuis proudly singing "Tell you what/I'm not worth your violence."
Despite its structured sound and clean production, it's also important to remember that the album is essentially a bedroom recording. Dupuis joins the ranks of an increasingly growing group of women who are writing, recording, and producing their music themselves. With the ability to detach from the typical industry norms, this outsider status can be deeply subversive and, because of the internet, its distribution far reaching. Sad13, which is also Dupuis' Twitter handle, is a lot like the best accounts—an unfiltered presentation that is equal parts personal as it is consciously engaging in relevant cultural dialogue. A true example of personal as political.
And that's really Slugger's appeal. Beyond the catchy hooks and busy sounds, it's also a very pointed move to engage in the changing conversation about what the content of our biggest hits should reflect. While the complicated history of misogyny plaguing popular music for decades may be taking a turn for the better, despite the increased awareness and backlash, it hardly seems to affect major label's bottom lines. Slugger is a vehicle Dupuis is using to challenge and undo the toxic tropes so endemic of pop hits (what she refers to as "bad spells"). Though far from the first artist to cross into this territory, her lyrics talk about relationships in the context of self-affirmation and even positive sex, with songs like "Say Yes" an anthem to consent. While Sad13 might never be featured on Beats One, Dupuis provides us with a model for how a song about desire can reinforce positive ideas instead of continuing to normalize the opposite.
Similar Albums: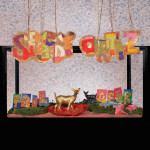 Speedy Ortiz – Foil Deer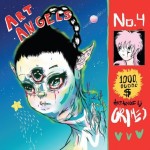 Grimes – Art Angels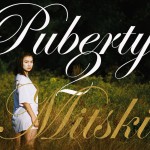 Mitski – Puberty 2