Run the Jewels share "2100," a new song "for everyone who is hurting or scared"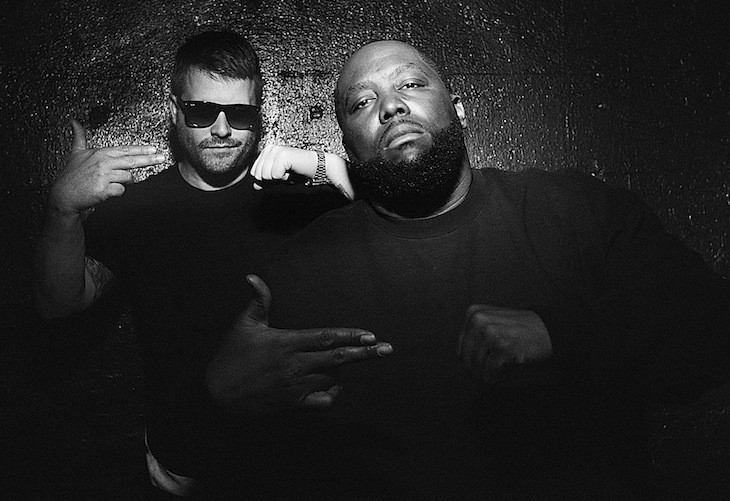 Run the Jewels have just released a new song from their forthcoming third album, Run the Jewels 3. The track is called "2100," and features BOOTS (who appeared on Run the Jewels 2) and its release was spurred by the result of yesterday's election in the U.S., in which Donald Trump won enough votes to become President. Killer Mike and El-P released the track via Twitter, with a note saying that it's "for everyone who is hurting or scared right now." The note continues, "its about fear and its about love and its about wanting more for all of us." The first line of the song finds Killer Mike saying "How long before the hate that we hold lead us to another Holocaust." If you need a banger to get you motivated about the next steps for where to go from here, this isn't a bad start.
Listen to the Run the Jewels "2100" stream below.
El-P also announced today that he donated $5,000 to Planned Parenthood, and urged other musicians of means to do likewise with charities they care about.