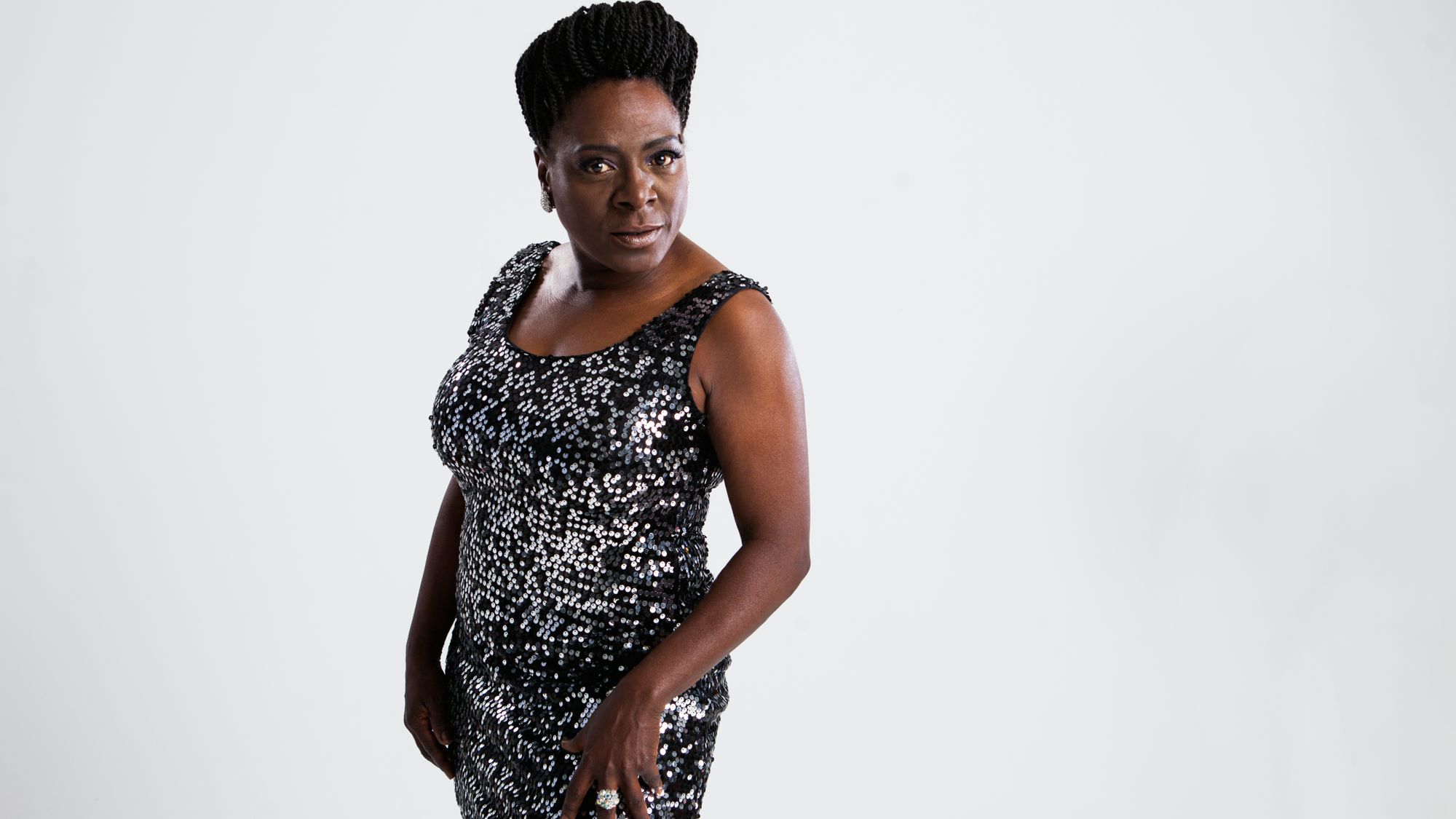 Soul singer and leader of the Dap Kings Sharon Jones has died. She was 60 years old. The vocalist died after a battle with pancreatic cancer. A statement from her publicist notes that Jones was with her loved ones when she passed away, including members of The Dap Kings.
Jones had first been diagnosed with cancer in 2013, and had undergone several rounds of treatment, including surgery and chemotherapy. The diagnosis forced the band to postpone the release of the band's fifth album Give the People What They Want, which was released in 2014. Jones continued to perform after treatment, and chose to perform bald, having lost hair as a result of the chemotherapy. The cancer returned in 2015, almost two years after her initial diagnosis.
Jones was born in 1956 in South Carolina, and moved to New York with her family as a child. She sang gospel in church and entered talent shows in the 1970s with funk bands. For many years she worked as a corrections officer at Rikers Island, but eventually got a late-career break in 1996 when she got the opportunity to do session recordings with Lee Fields. After working with Gabriel Roth, bassist and founder of Daptone Records (previously a founder of Desco Records), she formed the Dap-Kings in the early 2000s, releasing their debut album Dap-Dippin' With Sharon Jones and the Dap Kings. She released six albums with the Dap-Kings, all released on Daptone Records, including 2005's Naturally, 2007's 100 Days, 100 Nights and 2010's I Learned the Hard Way.