Sleater-Kinney announce live album, Live in Paris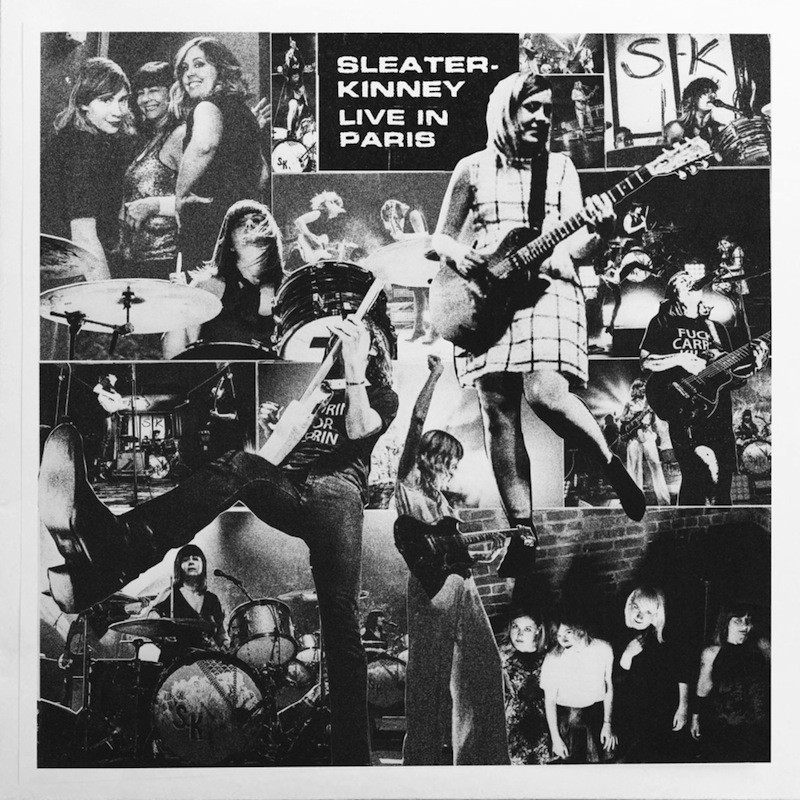 After ringing in 2017 with a New Year's Eve concert in San Francisco, Sleater-Kinney have just announced a new live album. On Jan. 27, Sleater-Kinney will release Live in Paris via Sub Pop. The album features tracks from throughout their career, from 1997's Dig Me Out on up to 2015's No Cities to Love. The show was recorded at the band's live set in Paris at La Cigale, on March 20, 2015, at the beginning of their reunion tour. That's the album's artwork above.
The group has shared a fan-footage video of "Surface Envy," which you can check out below, along with the tracklist for the album.
Sleater-Kinney Live in Paris tracklist:
1. Price Tag
2. Oh!
3. What's Mine Is Yours
4. A New Wave
5. Start Together
6. No Cities To Love
7. Surface Envy
8. I Wanna Be Your Joey Ramone
9. Turn It On
10. Entertain
11. Jumpers
12. Dig Me Out
13. Modern Girl