The KLF returning with new music in 2017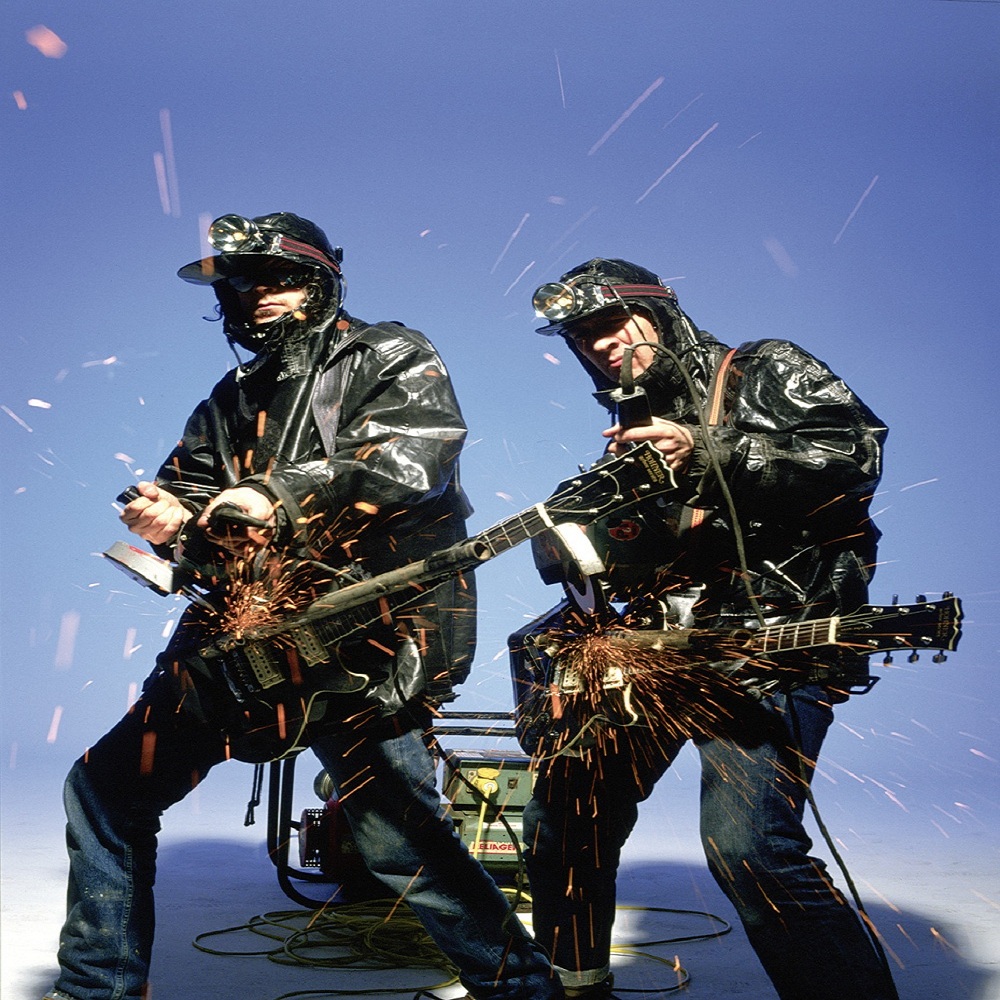 The KLF, the iconoclastic duo of Bill Drummond and Jimmy Cauty (also known as the Justified Ancients of Mu Mu), are returning with something new in 2017. What that is, however, is not entirely clear. The Quietus reports that after 23 years, the group has announced their comeback via a poster with a somewhat cryptic message, which showed up this week in London. The poster promises the release of something, exactly what isn't clarified, on Aug. 23, 2017, and that "the Justified Ancients Of Mu Mu have no interest in anything that seeks to comment on, bounce off, glorify, debunk or resurrect their historical work."
The KLF made a name for releasing innovative electronic and ambient albums in the '80s and '90s, including 1990's Chill Out and 1991's The White Room. They also embarked upon a number of publicity stunts, including burning 1 million pounds and shooting blanks from machine guns at the Brit Awards in 1992. The group's 1991 single "3 a.m. Eternal" hit number one on the UK charts. Watch its video below.
https://twitter.com/K2PLANTHIRE/status/817010126364221441?ref_src=twsrc%5Etfw
The KLF's "What Time Is Love?" is on our list of 10 Essential Hip House Tracks.