Father John Misty announces new album, Pure Comedy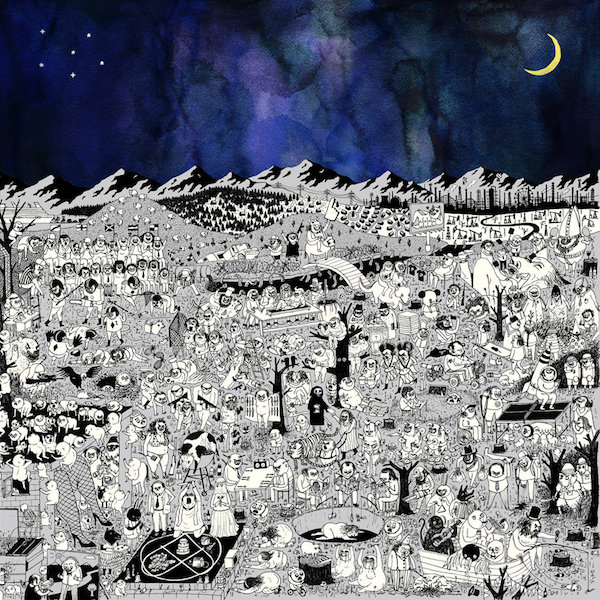 Yesterday, Father John Misty shared a new track titled "Pure Comedy." And today, he's announced that's also the title of his new album. On April 7, Father John Misty will release Pure Comedy via Sub Pop. The album is 75 minutes long and was co-produced by Josh Tillman and Jonathan Wilson. It features strings, horns and choral arrangements from minimalist composer Gavin Bryars, as well as contributions from Nico Muhly and Thomas Bartlett.
Father John Misty has released a new short film as a teaser for the album, titled Pure Comedy: The Film, which features clips of music from the album. Watch it below, and take a look at the album's tracklist.
Pure Comedy follows 2015's I Love You Honeybear.
Father John Misty Pure Comedy tracklist:
1 Pure Comedy
2 Total Entertainment Forever
3 Things It Would Have Been Helpful to Know Before the Revolution
4 Ballad of the Dying Man
5 Birdie
6 Leaving LA
7 A Bigger Paper Bag
8 When the God of Love Returns There'll Be Hell to Pay
9 Smoochie
10 Two Wildly Different Perspectives
11 The Memo
12 So I'm Growing Old on Magic Mountain
13 In Twenty Years of So
Father John Misty's "Real Love Baby" is on our list of the Top 100 Songs of 2016.