The Top 100 Songs of 2016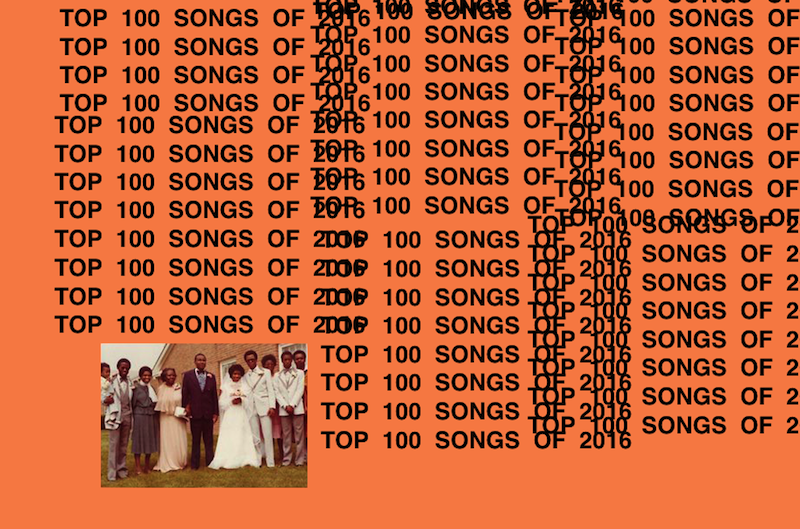 What a disaster 2016 was. In January, after Bowie left us, we should have just called a do-over. There was no way we were going to get through this one without some scars. But it just kept getting worse as the months passed. We lost Prince, Leonard Cohen, Merle Haggard, Glenn Frey, George Martin and Alan Vega. The death toll from police-related shootings continued to go up, with very little accountability, if any. Voting rights continue to be eroded. Corporations threaten Native land. Donald Trump is president-elect.
We're basically right on the cusp of dystopia, and only one thing has made this year halfway tolerable: Music. In a year in which the idea of a "best of anything" feels erroneous at best, we still found countless hours of music to keep us sane and motivated to keep going. And as it turns out, there was an incredible amount of good music this year. Perhaps it's just coincidence, or perhaps the frustration in the world was channeled into something productive, but there's been a lot of amazing music to listen to.
After counting down our favorite 50 songs for 10 years, we've expanded our year-end songs list to 100. There was just that much we wanted to include, and we still left out a lot. But these are songs we can stand by. Songs that made our year better, and hopefully yours as well. Enjoy our list of the Top 100 Songs of 2016. Listen to our Spotify playlist below while you peruse the list.
---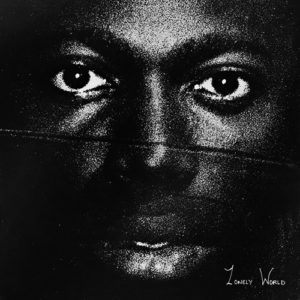 100. Moses Sumney – "Lonely World"
from Lamentations (Self-released)
Los Angeles artist Moses Sumney, a performer who's drawn comparisons to both Sufjan Stevens and Prince, has been known to perform alone, paired only with an array of effects pedals. So as much as "Lonely World" would seem to encapsulate his playing style on the surface, the song itself finds him a bit less alone, joined by bass maestro Thundercat who adds some intricate plucks and jazzy touches to what's already a mystical exercise in soulful art pop. But Sumney upstages his superstar collaborator—layers and layers of vocals are stacked on top of one another and harmonized into an almost shoegaze vocal choir, set against an expansive, gorgeous arrangement that sounds like it would have fit in nicely on A Moon Shaped Pool. For as many times as Sumney repeats the word "lonely," he's in good company: He, himself and him. – Jeff Terich
---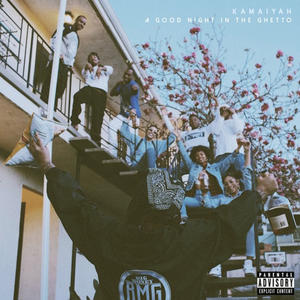 99. Kamaiyah – "How Does It Feel?"
from A Good Day in the Ghetto (Self-released)
The music in Kamaiyah's "How Does It Feel" is deep in the bones of Oakland. I hear Kamaiyah and others echo out of cars and bicycles on Broadway, San Pablo, MacArthur and High streets. The history of California hip-hop, of Too $hort, of Bay Area funk music and of G-funk is embedded within the booming beat and the 808s. "How Does It Feel," Kamaiyah's statement of purpose if you will, celebrates her clique, her friends who work hard and play hard. It's an anthem for those who are young and trying to make it with a negligent safety net, if any. Kamaiyah sings, "I been broke all my life / Now I wonder / How does it feel to be rich," and it's clear that it's not about being rich, but a wonder of what would that be like. It's the precursor before the trappings get you. Kamaiyah's infectious delivery is so truthful, it feels real to her life and to many others, who between jobs, maybe daydreaming on the bus or in the car, think, "how would it feel…" – Jackie Im
---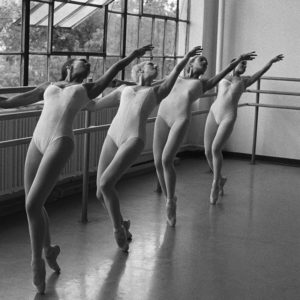 98. Andy Stott – "New Romantic"
from Too Many Voices (Modern Love)
I listen to Andy Stott's music with very little context. I eschew reviews and articles about him and his work. I'm not convinced that being ignorant of his touchstones or reference, not to mention the very genre he traverses in, adds or subtracts to anything. But it does mean that when I hear his music, I go in blind. I listened to Too Many Voices and immediately "New Romantic" became a highlight. Working with longtime vocal collaborator Alison Skidmore, "New Romantic" is a glistening that, to my ears, was just as indebted to New Jack Swing as it was to '80s New Romanticism or Italo Disco. Fuzzed out beats hammer, followed by distorted pings, as Skidmore's voice—ethereal and removed—washes in. Accented with a shimmery synth, "New Romantic" is a lovely example of Stott's use of contrast. Juxtaposing rough and jarring sounds alongside the slick, it creates an environment that is slippery and at times coy, leading to a song that is enticing and seductive. – Jackie Im
---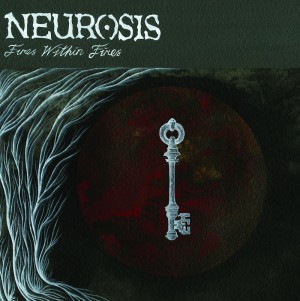 97. Neurosis – "Reach"
from Fires Within Fires (Neurot)
Neurosis is a band with a storied history, having risen up from a lineage of hardcore punk and striding into the desperate realm of doom-laced ambient marches. "Reach" is perhaps a track that best consolidates the band's modern era. And for its length, it is markedly coherent compared to some of their meandering experiments, and its ending erupts into a righteous fury that is nothing short of absolutely compelling. – Brian Roesler
---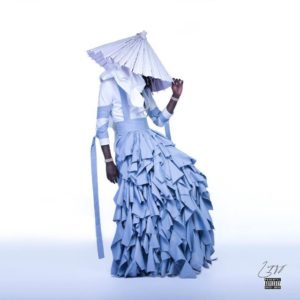 96. Young Thug – "Wyclef Jean"
from JEFFERY (Atlantic/300)
Young Thug making a completely straightforward rap album would be more surprising than any of the outlandish outfits he wore or the solid mixtapes he put out in 2016: Slime Season 3, I'm Up and finally JEFFERY. His weirdness, while not stale, is a fait accompli at this point. But what matters most about Thugger is the music, and "Wyclef Jean" is a clear standout on JEFFERY, arguably his most cohesive project yet. Over a choice reggae riff, low horns and hopscotching drums, Jeffery embarks on another debauchery-drenched romp through sex, drugs and fashion. Hardly new territory for him or in general, but his unique delivery and phantasmagoric personality turn otherwise rote content into strange, lurid and compelling musical adventures. – Liam Green
---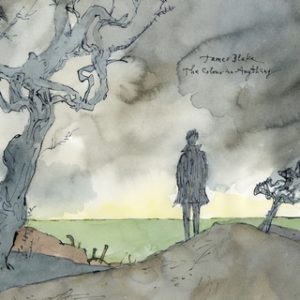 95. James Blake – "I Need a Forest Fire"
from The Colour In Anything (Universal)
Bon Iver makes an appearance on this The Colour In Anything highlight that is certainly a precursor to whatever it was that Justin Vernon released later this year. A slow-building, downtempo track, it feels like a satellite on the back of Blake and Bon Iver's floaty falsettos. Not coincidentally, perhaps, a song about burning down your life and rebuilding seems to ring particularly true in retrospective of a year such as this. – Matt Perloff
---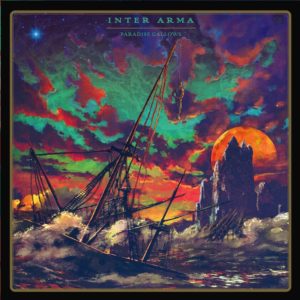 94. Inter Arma – "The Paradise Gallows"
from Paradise Gallows (Relapse)
If only one track were necessary to prove that TJ Childers is one of the best modern metal drummers, this (or "Violent Constellations") would be it. At nearly 12 minutes in length, "The Paradise Gallows" sees Childers and the rest of his bandmates exact a radiant display of transcendent metal that parallels some of the great works done by bands like Neurosis or Swans. The title track to Inter Arma's flawless, new album ebbs and flows between somber spoken words and towering pillars of swirling riffs and crashing drums, and thunderous vocals courtesy of Michael Paparo. "The Paradise Gallows" is a lengthy investment, but it pays off with epic dividends. – Cody Davis
---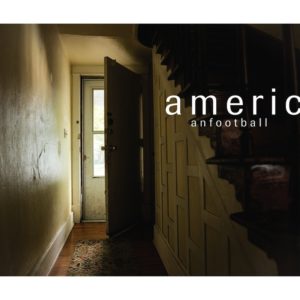 93. American Football – "Where Are We Now"
from American Football (Polyvinyl)
American Football's long-awaited second album is a triumphant return for the stalwart paragons of '90s-era emo. This single, often skewered for its predictability compared to say the math-rock laced harmonies of "Never Meant," deserves to be championed for its arpeggiated intro, the depth and clarity of Mike Kinsella's vocal work and the maturation of the lyrics, which poses one of the most potent questions for all of us, "Where are we now?" You won't find the answer here. And that's the beauty of this track's observations about the nature of time. – Brian Roseler
---
92. Amy O – "Arrow"
from Arrow (Let's Pretend)
"Arrow" is a bold presentation. Stacked harmonies that go in and out of unison display Amy's vocal abilities, matched with punchy drums and grungy guitar. As an emerging artist, Amy O shows the kind of promise that would suggest one day being able to carry the torch passed on from singer/songwriter predecessors with feminist themes, such as Patty Griffin and PJ Harvey. She creates a playful yet raw vibe, the standout track reading like one of the best moments from Waxahatchee's Cerulean Salt. – Virginia Croft
---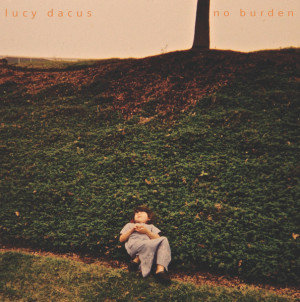 91. Lucy Dacus – "I Don't Want To Be Funny Anymore"
from No Burden (Matador)
"I Don't Want To Be Funny Anymore" presents a rallying cry for all tag-alongs, outcasts and also-rans that never get the acclaim their talent and ambition deserve. The track's sustaining riff and pounding drums underscore an anthem that rings true for anyone, at any age or social standing. In an always evolving musical landscape bursting with strong, confident female vocalists like Angel Olsen and Courtney Barnett, Lucy Dacus doesn't express the need to be better than her contemporaries. She just wants to sit at the same table and she makes it clear she's not giving up her dream easy. – Chris Willis