Kurt Vile announces vinyl reissues of Square Shells, So Outta Reach EPs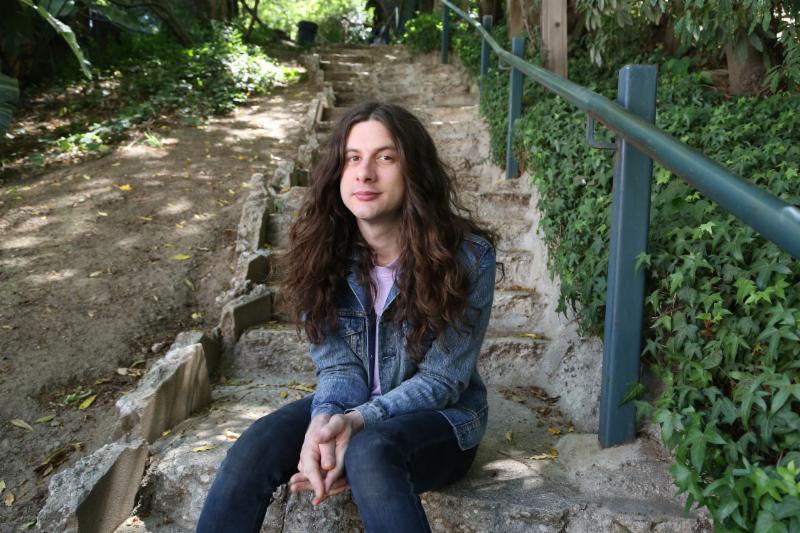 Kurt Vile is reissuing two of his EPs on vinyl. The 2010 Square Shells and 2011 So Outta Reach EPs, released before and after his 2011 album Smoke Ring for My Halo, respectively, will be reissued by Matador on May 19. They'll be released on colored vinyl—blue for So Outta Reach and "opaque colored" vinyl for Square Shells. So Outta Reach features Vile's cover of Bruce Springsteen's "Downbound Train." Take a look at their tracklists below, along with Vile's upcoming tour dates.
Kurt Vile's most recent album is 2015's b'lieve i'm goin down.
Kurt Vile Square Shells tracklist:
1. Ocean City
2. Invisibility: Nonexistent
3. Loosing Momentum (for Jim Jarmusch)
4. I Wanted Everything
5. I Know I Got Religion
6. The Finder
7. Hey Now, I'm Movin'
Kurt Vile So Outta Reach tracklist:
1. The Creature
2. It's Alright
3. Life's a Beach
4. Laughing Stock
5. Downbound Train
6. (So Outta Reach)
Kurt Vile tour dates:
6/21 – Portsmouth, NH – Prescott Park Arts Festival
6/22 – Providence, RI – Columbus Theatre
6/23 – Rockville Center, NY – Cannon's Blackthorn