Shabazz Palaces announce new album, Quazarz: Born on a Gangster Star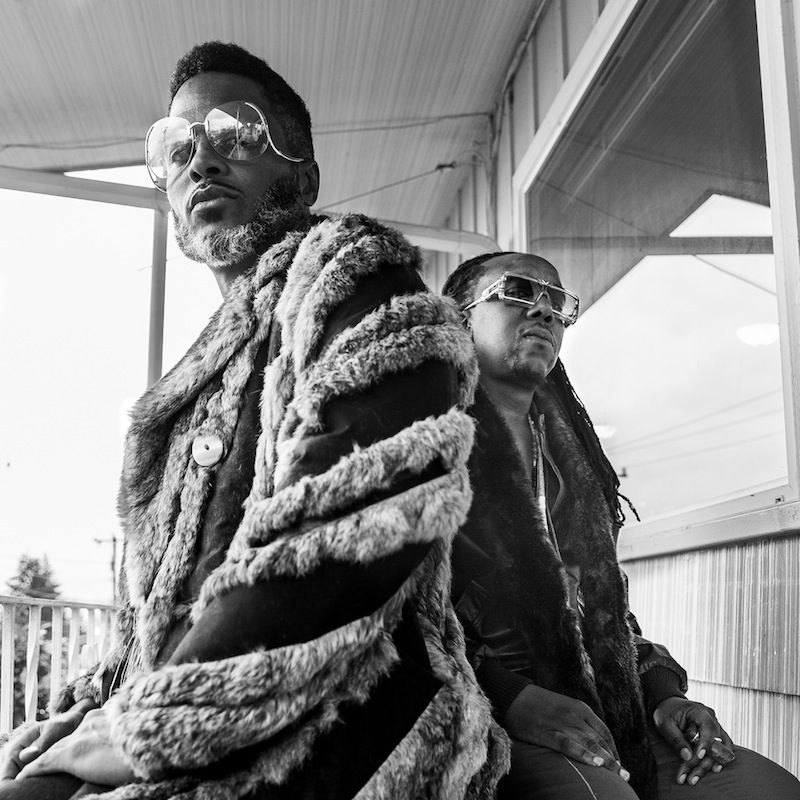 Seattle abstract hip-hop duo Shabazz Palaces have announced a new album. On July 14, they'll release Quazarz: Born on a Gangster Star via Sub Pop. Today they've released the first track from the album, titled "Shine A Light," which you can hear via the lyric video below.
The group's Palaceer Lazaro has released the following statement about the album, which is really something: "I, Quazarz, Born On A Gangster Star, son only of Barbara Dream Caster and Reginald The Dark Hoper – he who rides on light – dreamer of the seventh dream and kissed eternal by Awet the Sun Scented – who far from home I found my same self differents in those constellies that be Dai at my weap-side immediate and all us Water Guild affiliates who revelries in the futures passed recordings and ceremonies flexing resplendent in the Paradise Sportif armor – raising these musics a joy/cry that way into these aquadescent diamondized ethers of the Migosphere here on Drake world. Welcome To Quazarz."
Take a look at the album's artwork and tracklist below, along with the group's upcoming tour dates.
Quazarz: Born on a Gangster Star follows 2014's Lese Majesty.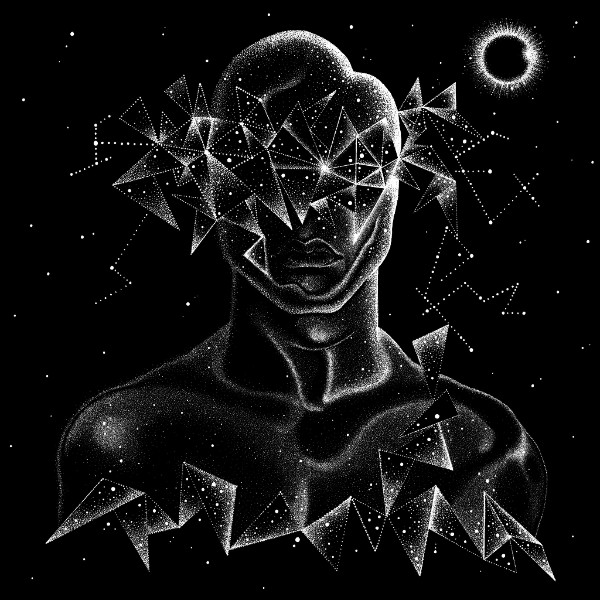 Shabazz Palaces Quazarz: Born on a Gangster Star tracklist:
1. Since C.A.Y.A
2. When Cats Claw
3. Shine a Light (feat. Thaddillac)
4. Dèesse Du Sang
5. Eel Dreams (feat. Loud Eyes Lou)
6. Parallax (feat. The Palaceer Lazaro)
7. Fine Ass Hairdresser
8. The Neurochem Mixalogue
9. That's How City Life Goes
10. Moon Whip Quäz (feat. Darrius)
11. Federalist Papers
Shabazz Palaces tour dates:
5/13 – Seattle, WA – Upstream Music Fest + Summit 2017
8/16 – Portland, OR – The Star Theater
8/18 – San Francisco, CA – Great American Music Hall
8/19 – Los Angeles, CA – The Regent Theatre
8/20 – Phoenix, AZ – Crescent Ballroom
8/23 – Austin, TX – Mohawk (Outdoor Stage)
8/24 – Dallas, TX – Club Dada
8/25 – Baton Rouge, LA – Spanish Moon
8/26 – Atlanta, GA – Terminal West
8/27 – Charleston, SC – Music Farm
8/28 – Carrboro, NC – Cat's Cradle
8/30 – Columbus, OH – Ace of Cups
8/31 – Detroit, MI – El Club
9/2 – Montreal, QC – Theatre Fairmount
9/5 – Boston, MA – The Sinclair
9/6 – Brooklyn, NY – Warsaw
9/7 – Philadelphia, PA – Union Transfer
9/8 – Washington, DC – Black Cat
9/11 – Asheville, NC – The Grey Eagle Tavern & Music Hall
9/15 – Chicago, IL – Riot Fest at Douglas Park
9/16 – Chicago, IL – Riot Fest at Douglas Park
9/17 – Chicago, IL – Riot Fest at Douglas Park
Shabazz Palaces' Lese Majesty is on our list of the Top 50 Albums of 2014.