Premiere: IT IT debut the sample heavy grooves of "I Am Your Program"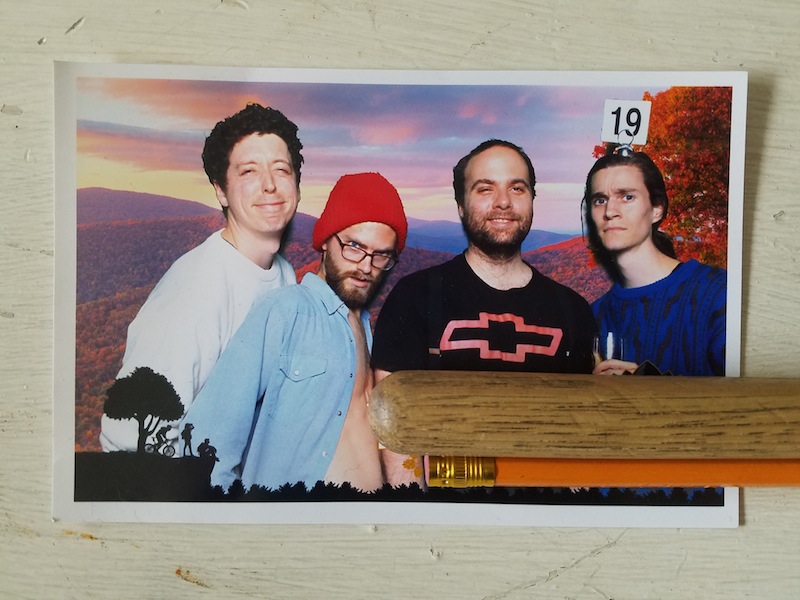 Last week, Pittsburgh's unGooglable indie soundscapers IT IT announced their debut record Formal Odors, the followup to last year's excellent self-titled EP, which is being released on Wild Kindness Records. Today, we're premiering "I Am Your Program," a tasty, collagist closer that effortlessly fits into the group's MO. The track features layers of cut and paste samples over tumbling drum lines, scrapbooked into a hazy groove that feels like looking through a Vaseline-smeared lens.
But what's a tasty track premiere if it isn't healthy? As a special (nutritious!) treat, in partnership with Raw Broccoli, IT IT are also offering download codes for Formal Odors on handmade broccoli sprout paper. Pretty neat. Head over to the band's Bandcamp page to preorder Formal Odors, out June 16.
IT IT Formal Odors tracklist:
1. After or With Me
2. Dawn Ever
3. Tears in the Rain
4. Spring Break
5. It Is Not Zen
6. Dream Joel Dream
7. Jath
8. Whales
9. I Am Your Program