Sufjan Stevens/Nico Muhly/Bryce Dessner/James McAlister : Planetarium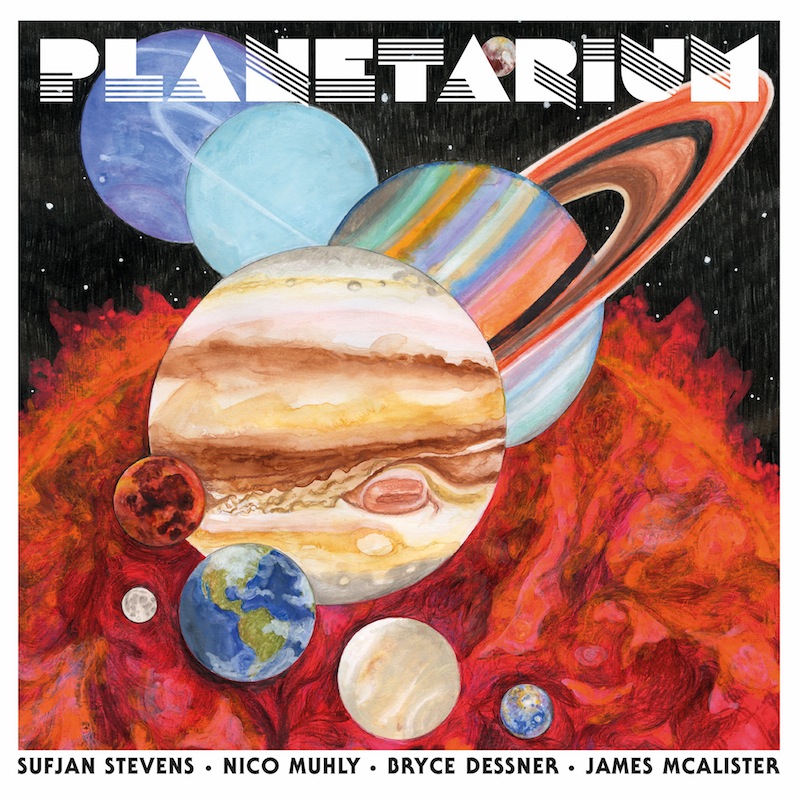 In times of inner strife, we leer either upward or inward. As we gaze upon the stars, our questions come in and out of focus. Such questions are addressed within minutes on Planetarium. "What's right and what's wrong?" Sufjan Stevens questions straightaway. These existential questions juxtaposed against the impossible expanse of our solar system make up the Muziekgebouw Eindhoven-commissioned collaboration between The National's guitar wizard Bryce Dessner, indie rock golden-boy Sufjan Stevens, classical dynamo Nico Muhly, and the unsung percussion virtuoso James McAlister. At full length, the 75-minute song cycle sees the quartet discover the tranquility in celestial grandeur.
The multifarious aura of Planetarium beings with its sundry arrangements, influenced by a wide-ranging cornucopia of sounds. The first third of the cycle is held together by the same natty electronic futurism of Stevens' 2010 magnum opus The Age of Adz. Adz's influence is seldom more pronounced than on "Jupiter," a majestic space odyssey about the titular planet's distinction as loneliest in the galaxy. "Mars" and "Earth" continue the trend, adding abrasive vocal effects that render Stevens' customarily palliative voice to a near static cacophony of acerbity.
Noticeably, it is in Planetarium's ambient respites where overt musical inspirations start to radiate through. These microscopic twinkles of blissed-out seduction smack of Harald Grosskopf's Synthesist, or even, with specific regard to the horn laden sections, Sun Ra's own galaxy-trotting works. Subtle as they me be, this connective tissue holds the larger, electro-pop tracks together. Though it may seem a long way to go to create a cohesive whole, it is most certainly a work meant to be taken in totality. This, as much as anything else released this year, is an album, complete with thematic through-lines and aural callbacks.
Despite all of this sonic heft, there is the risk of Dessner, Muhly and McAllister getting lost among the shuffle of the album's grace. The quartet really is a close-knit unit that together make the whole perhaps even greater than the sum of their parts. There are moments of genuine prog-rock groove that are achieved through Dessner's stellar guitar work. McAllister for his part is a man of many hats. Credited for drums, percussion, programming, Moog, Juno 60, Jupiter 6 and Acetone Organ, he made sure the titanic aspirations of the record never let the seams come undone. Then of course there is Muhly who was initially commissioned for this project. His lavish piano, and "twitchy organ" mark everything here with an undeniable pathos.
Even still, the greatest presence throughout Planetarium is that of Sufjan Stevens. Dating back to his "50 States" days, the Michigan-born singer-songwriter has had a fascination with the unknown qualities of the universe. After all, his seminal 2005 album Illinois begins with a UFO sighting. And while critical reputation has accurately or not pegged Stevens as an artist defined by his Christianity, what's not up for debate is that he injects God and religious imagery into almost all of his music. Planetarium is no different, only here you find his mentions of Adam and Lucifer given new life through space travel.
Secular principles such as science and the spiritual ghosts of Stevens' Christian past dance in the sky together like a great constellation. The results are stunning. The album makes us question our own place in this world by setting it against the colossal galaxy we call home. In this way Planetarium is very much an album about perspective. Closing track "Mercury" begs the astral wilderness for some kind of reprieve. "And I am weightless/And I am speechless/And I am sorry," Sufjan croons to azure heavens. In its very best moments Planetarium offers the same awe-inspiring power as the solar system that inspired it.
Similar Albums: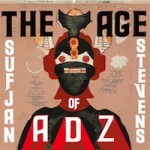 Sufjan Stevens – The Age of Adz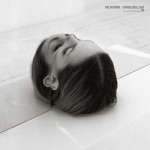 The National – Trouble Will Find Me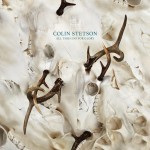 Colin Stetson – All This I Do For Glory