Vic Mensa announces details of The Autobiography, shares new track "Wings"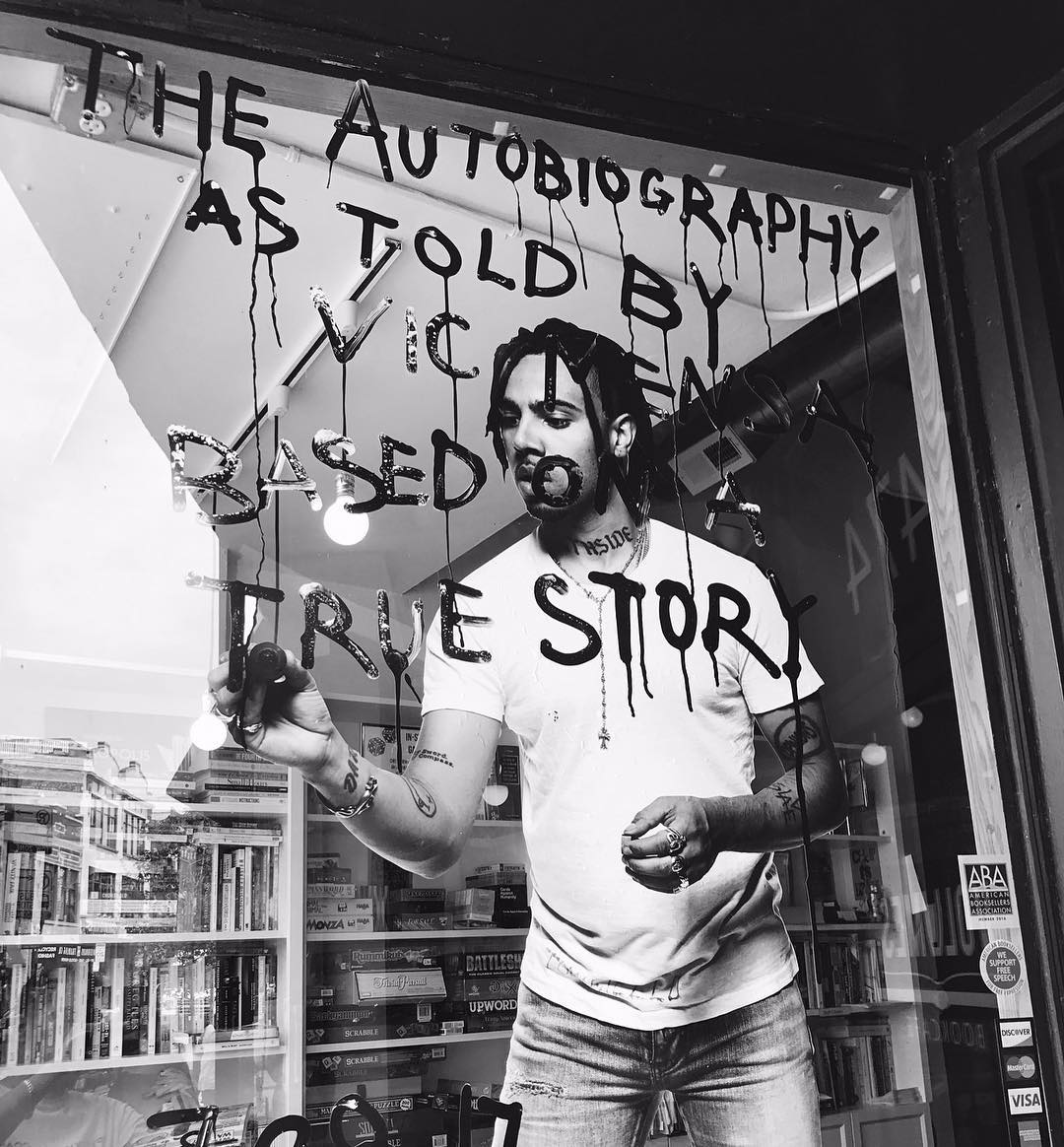 Vic Mensa has announced the details of his upcoming debut album, The Autobiography. The album is out on July 28, and today Mensa sent fans out on a scavenger hunt in the Chicago book and record store, Bucket O'Blood, to find the track names for the album. Mensa later shared the information about the album on social media, and it features appearances from Weezer, Pharrell, Syd (of The Internet), The-Dream, Joey Purp, Chief Keef, Ty Dolla$ign and Saul Williams. Mensa also shared a new track, "Wings," which features Pharrell and Saul Williams. Listen to that track below and take a look at the album's tracklist.
Vic Mensa The Autobiography tracklist:
Didn't I (Say I Didn't)
Memories on 47th Street
Rollin' Like a Stoner
Homewrecker (feat. Weezer)
Gorgeous (feat. Syd)
Heaven on Earth (feat. The-Dream)
Card Cracker
Down for Some Ignorance (feat. Joey Purp and Chief Keef)
Coffee and Cigarettes
Wings (feat. Pharrell and Saul Williams)
Heaven on Earth (Reprise)
The Fire Next Time
We Could Be Free (feat. Ty Dolla$ign)
Vic Mensa's "Down on My Luck" is on our list of 10 Essential Hip House Songs.