Album of the Week: Shabazz Palaces – Quazarz vs. the Jealous Machines/Quazarz: Born on a Gangster Star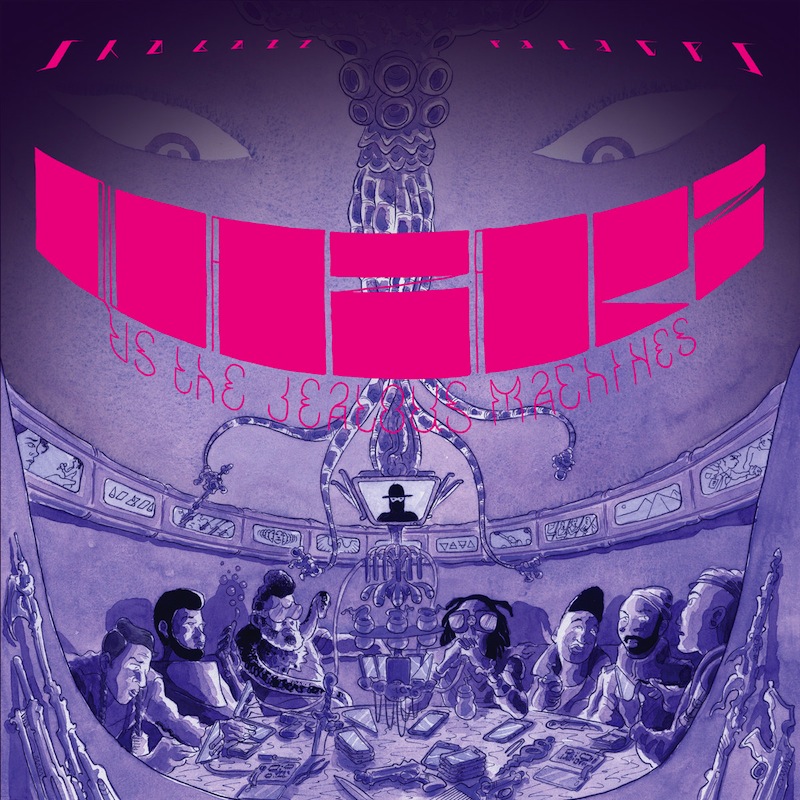 Every Shabazz Palaces album takes a few listens to fully comprehend. The Seattle hip-hop surrealists' earliest releases, the self-titled and Of Light EPs, revealed a stark transformation from Ishmael Butler's recordings with Digable Planets in the '90s. These were spacious and abstract, coded and cryptic, imbued with a surrealist spirit and a suitcase full of stark beats. Butler, as Palaceer Lazaro, and Erik Blood (Tendai Maraire) continued to hone this aesthetic on 2011's Black Up and 2014's Lese Majesty, the latter simultaneously their most fragmented and most expansive album to date. The messages they transmit often take a few runs through to properly unlock, but the mode of delivery is never less than psychedelically wondrous.
The group's two new simultaneously-released albums, Quazarz vs. the Jealous Machines and Quazarz: Born on a Gangster Star, offer some of their most oblique, disorienting material yet, which says a lot. The two complementary records—one recorded over a period of months in California (Jealous Machines) and the other captured in two weeks in a home studio in Seattle (Gangster Star)—traffic in some of the most curious excursions of Shabazz Palaces' career, adding layers of metacommentary and metaphor through extraterrestrial imagery over musical landscapes that range from the minimal to the unexpectedly vibrant and joyful.
Both albums are observations from a fictional Quazarz, who "came to the Earth from somewhere else, a musical ambassador from his place to ours," who narrates a dystopian vision of earth that, while steeped in science fiction, sounds remarkably similar to the one we occupy. "Welcome to Quazarz" opens with Palaceer (as Quazarz) in his "struggle to find a lightswitch" in a landscape where people are "moving targets" and "moving targets for the markets." He puts it more bluntly when the synth bassline and cowbell beats start up: "I'm from the United States baby…we post-language, baby, we talk with guns." If you're not a victim of corporations, you're just a victim. Sounds familiar, no?
Jealous Machines and Gangster Star provide parallel but markedly different journeys through this strange, futuristic, sometimes grotesque terrain. The former is the more cohesive of the two, its spacious beatscapes and synth-driven pulse a subtly changing but thematically constant motif throughout. The latter feels more like a mixtape, its individual highlights reaching higher and providing more immediate pleasures than its counterpart. "Since C.A.Y.A." is one of those, its title referencing the Central Area Youth Association center that Butler visited as a child, and its fluttering basslines provided by low-end maestro Thundercat. "Shine A Light" is another, a spectacular summer jam with gorgeous string loops and an overall sense of magnanimity: "Shine a light on the fake/ This way my peeps can have it all." But even as a moment of lightness and hope, it harbors scenes of racism and violence, the likes of which continue to plague the U.S. ("Sliding cornered by law enforcements/Feeling like I'm riding with the Four Horsemen"). And "Moon Whip Quäz" borrows from Kraftwerk's "The Model" to deliver a funk prophecy about the title character himself: "I kissed the Queens of Zanzibar/ I even blew up the Death Star."
Though Jealous Machine's highlights are subtler, its observations are more pointed. The expanse of "30 Clip Extension" finds Butler dissecting hip-hop's worst tendencies: "Your favorite rapper/Monetizing intelligence/All while narrowing our elegance/Parodying our sufferance/All for a pittance, like a penance, some bitch shit." In the quickly moving "Gorgeous Sleeper Cells," Butler asks, "God, who came first, the rapper or the trapper?" But "Self Made Follownaire," amid its dizzying and colorful imagery, is the moment where Shabazz Palaces most explicitly lay out the duality of humanity's own downfall: "These are the times/ Wrecking the world/ Was the best days of our lives."
The connection between these two albums is one built on aesthetics and feeling more than something more tangible. Disconnection through technology, seeking salvation through flawed figures and the general challenges facing America in 2017 are all part of the common thread running between them, but it's delivered through stream-of-conscious, off-kilter, sometimes indecipherable vignettes. But then again, Shabazz Palaces' music has always been necessary to absorb over time, through repeat listens. And even when the thematic elements are planned out in grand fashion, as on the two complementary Quazarz albums, they don't always come out in the most explicit of ways; intention, inspiration and improvisation are neither entirely complementary nor mutually exclusive concepts in Shabazz Palaces' world. At the heart of these two ambitious, abstract statements is some of Shabazz Palaces' most poignant material to date. It might not register that way at first, but Shabazz Palaces are all about offering up a challenge: to the listener, to hip-hop, and to America.
Similar Albums: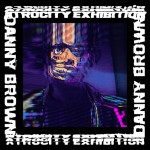 Danny Brown – Atrocity Exhibition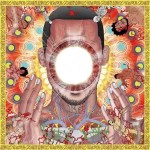 Flying Lotus – You're Dead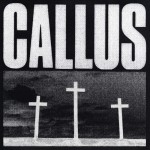 Gonjasufi – Callus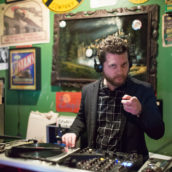 Jeff Terich
Jeff Terich is the founder and editor of Treble. He's been writing about music for 20 years and has been published at American Songwriter, Bandcamp Daily, Reverb, Spin, Stereogum, uDiscoverMusic, VinylMePlease and some others that he's forgetting right now. He's still not tired of it.