Can we talk for a minute about Donna Summer's "Last Dance"?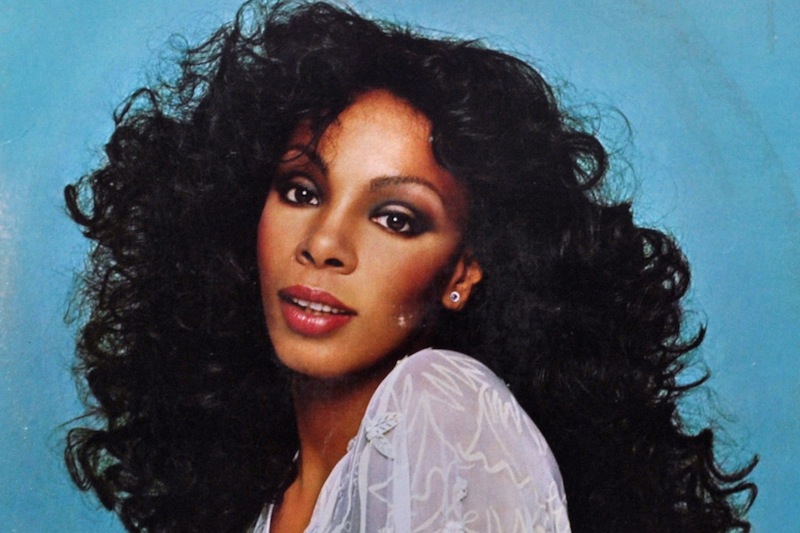 Over the last seven years, our Hall of Fame articles have discussed a wide range of releases that struck a nerve with us and struck a chord with you and your friends, dear readers. We've used this feature series to explore albums against settings of time, talent, and message, and frame them against our own memories and emotions. One thing we have never done until now, however, is focus on a single song. That we choose now to heap such praise on a cut contrived as the soundtrack climax of a forgettable pop-culture period-piece movie tells you something about the power of the performance.
Donna Summer figures into some of my earliest important musical memories. Her compilation On the Radio: Greatest Hits Volumes I & II came out in 1979, when I was six, but the modest size of our family's first apartment home and our vinyl stacks made it feel like it was around much longer. On the Radio brought together stunning moments pulled from most of her studio albums, a few chestnuts from her Live and More double album, and two new songs in the title track and "No More Tears," a duet with Barbra Streisand. It also eschewed some of her other hits (like her successful disco take on Barry Manilow's "Could It Be Magic") in favor of an almost unhealthy fixation on Bad Girls, as five songs from that LP reappeared here despite it being less than six months old.
In retrospect, however, On the Radio's reliance on that album worked together with its own mix and sequencing to inform the very near future of dance music. Producer Giorgio Moroder's fingerprints on Summer's R&B were important artifacts to have, as they would ultimately rest on all of disco and all of electronica to come. Pitchfork recently committed billions of pixels to how Summer and Moroder first opened digital music's floodgates with "I Feel Love," the last track of I Remember Yesterday (smartly edited into "Our Love" on On the Radio). "I Feel Love" was prescient and bleeding-edge, and I and millions like me will groove to it until death do us part. But eight minutes recently spent with Donna Summer and "Last Dance" were a stark reminder of how this music is still made by people, whether it's merely deciding which buttons to push in which order or performing and arranging by hand and breath.
***
Never, ever be surprised by what streaming audio services can bring you nowadays. Between work, home and day care, I currently spend two to three hours in the car every weekday, so out of necessity I hop from option to option on Spotify. Its free mobile app does a decent job keeping my ears on their toes through user-assembled playlists, my own library, Spotify-generated mixes and radio stations based on artists or songs. At some point a few weeks back it dropped an extended mix of Information Society into one of my existing algorithms. This eventually led me to someone's playlist of 12-inch vinyl versions of tracks—album cuts as well as single remixes—pulled from New Wave, disco, funk and pop.
I chose to focus exclusively on that 12-inch playlist a few days after I found it, on a road trip to a distant job interview. Entertaining as it was from the start, as I headed home I turned up an old favorite. I can be finicky with what I want to hear sometimes, ready to skip even "hearted" tracks if I'm not in a certain mood, so I would not have been surprised if I had moved on from the opening coos and orchestral flutters of Donna Summer's "Last Dance." But I saw the cover graphic and noticed the running time—eight-plus minutes!—and just had to stick with it. I remember yesterday, indeed, but not like this.
"Last Dance" found Summer joined at the peak of her soulful power by actor-turned-songwriter Paul Jabara. A regular Summer foil whose biggest success beyond her would be The Weather Girls' "It's Raining Men," Jabara lobbied her hard on what would become the centerpiece of Summer's schlock film vehicle Thank God It's Friday. It joins "Love to Love You Baby," "Bad Girls," even "I Feel Love" in her song subset of seduction, a Casablanca Records pigeonhole with which the religious Summer was never comfortable despite her resounding success within it.
All context aside, though, it's fairly refreshing to be reminded of a time when big musical moments weren't dumbed down beyond the boundaries of full sentences. Let's dance the last dance tonight. I need you by me, beside me, to guide me, to hold me, to scold me. Donna Summer and her songwriters always seemed a bit more literate than her contemporaries, her album themes and construction higher-concept than most. When she hit her vocal sweet spot, if you'd have asked Jesus to take the wheel he gladly would have—as long as he could control the radio. "I Feel Love" transformed Summer's head voice from mantra to suggestive pharmaceutical. "Last Dance," on the other hand, found Summer's sound and subject more fully fleshed out: a story told, a romantic gospel delivered.
Still, this song may have labored in the obscurity of bad film music without the dramatic contributions of Bob Esty. A resident Casablanca producer and arranger, it was his compositional choices on the first studio pass of the song—ones Jabara couldn't pull off, ones Moroder didn't even like all that much—that lifted it to legend. Inspired by the smooth opening of "Ain't No Mountain High Enough," Esty convinced Summer to sing a slow, ballad-style intro and bridge. This was a turning point for disco: the pattern would be heard repeatedly in her later work and across the remainder of the genre.
After recording and arranging most of the instrumentals for "Last Dance," however, Esty was shut out of Summer's final vocal session by Moroder and inexplicably omitted from the credits. As wooden as Thank God It's Friday was, the triumvirate of Moroder, Jabara and Summer would ultimately collect an Oscar, a Golden Globe, and a Grammy for "Last Dance." Esty would be a bigger man in interviews and chalk it up to experience, but I feel for the dude even if he won't feel for himself. I can't imagine the song would have sounded so far from the released versions with Summer's original take (which she apparently loved) or with Esty sitting in at the end. What you're hearing is a Summer/Moroder track that shouldn't really lay claim to that mantle.
"I Feel Love" is relentless, its synth and vocal lines pulsing ever forward, the template for techno. But that means it could be mind-altering at best and, yes, mind-numbing at worst. The "Last Dance" orchestration that started with Esty may sound schmaltzy to modern detractors of the disco form, but for its time (and its fans) it was a rollercoaster ride through the search for company, if not connection, at the end of a long night at the club. Fluttering flutes and bells stand in for go-home songs; strings and horns reinforce points of pent-up sexual frustration. And through it all, Summer's powerhouse delivery gives previously unknown emotional weight to barstool negotiations during and after last call.
There are countless other songs that cover this kind of courtship—"Will you be my Mr. Right?" Few make you feel so openly a fan of the protagonist, wanting to get her rocks off on her terms. Fewer still manage to reliably stretch such a tale across an eight-minute pastiche of styles. Competing music feels forced, or formulaic. Even shorter versions and edits of "Last Dance" are echoes, mere three-to-five-minute shadows of the imposing original. "Last Dance" in its full glory stands alongside Gloria Gaynor's "I Will Survive" to form twin towers of disco feminism. And paired with "I Feel Love," it legitimized Donna Summer's claim to ascend to the genre's throne.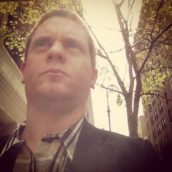 Adam Blyweiss
Adam Blyweiss is associate editor of Treble. A graphic designer and design teacher by trade, Adam has written about music since his 1990s college days and been published at MXDWN and e|i magazine. Based in Philadelphia, Adam has also DJ'd for terrestrial and streaming radio from WXPN and WKDU.