Premiere: The Yorks create a dreamy haze on "Parking Lots"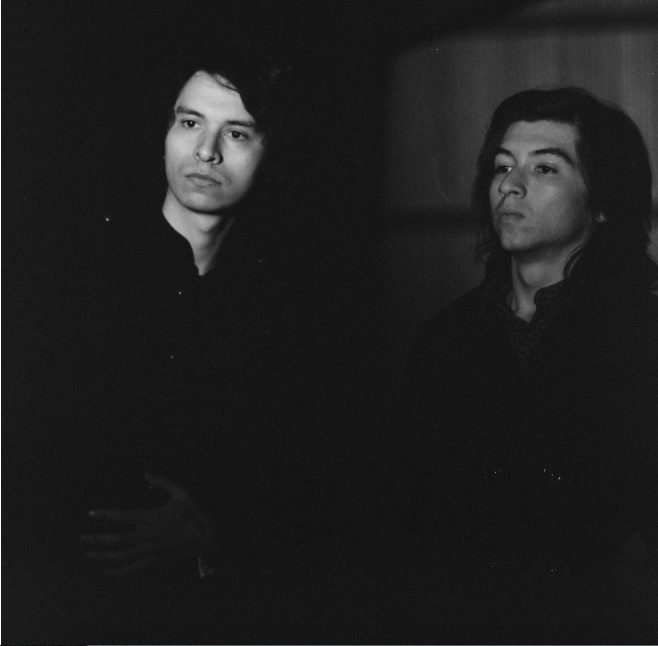 On their Facebook page, Los Angeles based duo The Yorks explain themselves as "An archetypal partnership of two like minded souls, George Azanza and Louis Richard IV." Listening to their music for only a minute drives this point home, as their respected instruments fuse seamlessly and brilliantly. The band plays (literally) off their surroundings, allowing the casual coastal attitude to slow their riffs, while remembering the urgency of LA's famous traffic, as heard in new single "Parking Lots," which Treble is premiering this morning.
"Parking Lots" is carefree, rolling out of the right side of lo-fi rock's bed. Reminiscent of '60s surf tracks but holding the same nostalgic presence Beach Fossils and Real Estate reside over, the track is just a preview of the joy in The Yorks' soon-to-be-released self-titled debut. Later in their Facebook biography, the band adds that "Parking Lots" "captures the idea of a person in a state of pure absurdity and chaos, trying to make sense of the world and of human nature." While their intentions may have been ones of hectic roots, the track is like a dreamy haze, bringing us into the ethereal world of The Yorks.
The Yorks' self-titled debut is out August 18th. You can hear more tracks here.