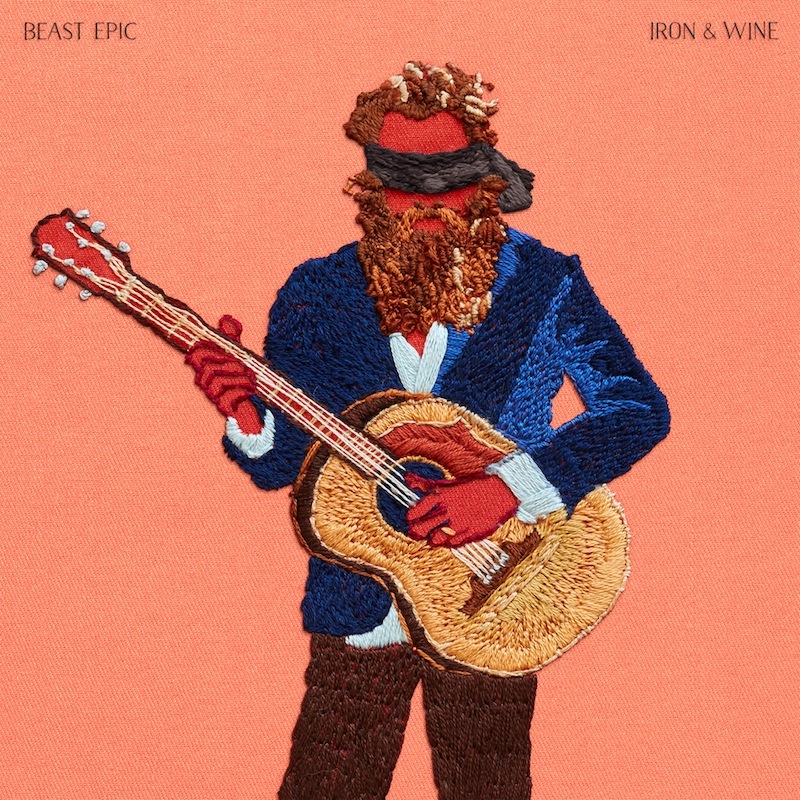 The way Sam Beam, the mind behind the indie-folk mainstay Iron & Wine, tells it, his life has been like a Ferris wheel where each time it comes back around, he's more experienced despite being where he started. His latest LP and first for Sub Pop in a decade, Beast Epic, is the musical manifestation of that metaphor. At different points along the circumference, Beam experimented with different ranges and layers of sound and emotion with varying levels of success. He has returned to his old practice of recording as much as possible live with minimal overdubbing, and even as the instrumentation and approach are simpler, the songs are as rich as he has ever created.
The first sounds on Beast Epic are Beam's quiet voice counting the musicians in: "One… three…" before leading them into "Claim Your Ghost," an old-fashioned campfire song that echoes James Taylor. The recording includes imperfections (fretboard squeaks, spare drumstick taps, elaborate vibrations of fresh bass strings) that add to the charm. "Thomas Country Law" starts with a similar gradualness, like he's teaching the band the song as he plays it.
The lyrics are worthy of attention as well, as in the meta "Bitter Truth"( "Some call it talking blues / some call it bitter truth / some call it getting even in a song") and the practically-perfect "Call It Dreaming" ("Where the time of our lives is all we have / and we get a chance to say / before we ease away / for all the love you left behind, you can have mine"). There's wit and there's wisdom, both of which evoke the experience of a songwriter who has been doing this for a decade-and-a-half, and has been around and come back again.
"Last Night" features a rare dissent from the straightforward with Tom-Waits-like minimal and muted percussion, but melodically and thematically that the song fits with the rest of Beast Epic. "Right for Sky" is an easy-flowing tune that is among the most upbeat on the album. Both of these slight departures are welcome and keep the album from becoming monotonous.
The apparent brevity also helps maintain the listener's attention. The songs are about three to three-and-a-half minutes long, but seem even shorter thanks to their slow tempos. They cut off when the interest is at its peak, when many of the songs reach their climaxes, which implies that Beam has more to say, not only to us but to himself, like a perpetual "to be continued." Beam sings "What will become of us?" to end the album, denying the final note its tonic, and denying the listeners their answer. We may need to wait for him to circle the entire Ferris wheel before he returns to this form.
Similar Albums: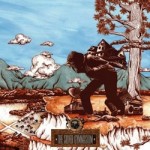 Okkervil River – The Silver Gymnasium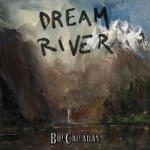 Bill Callahan – Dream River

Sufjan Stevens – Carrie and Lowell