Courtney Barnett & Kurt Vile : Lotta Sea Lice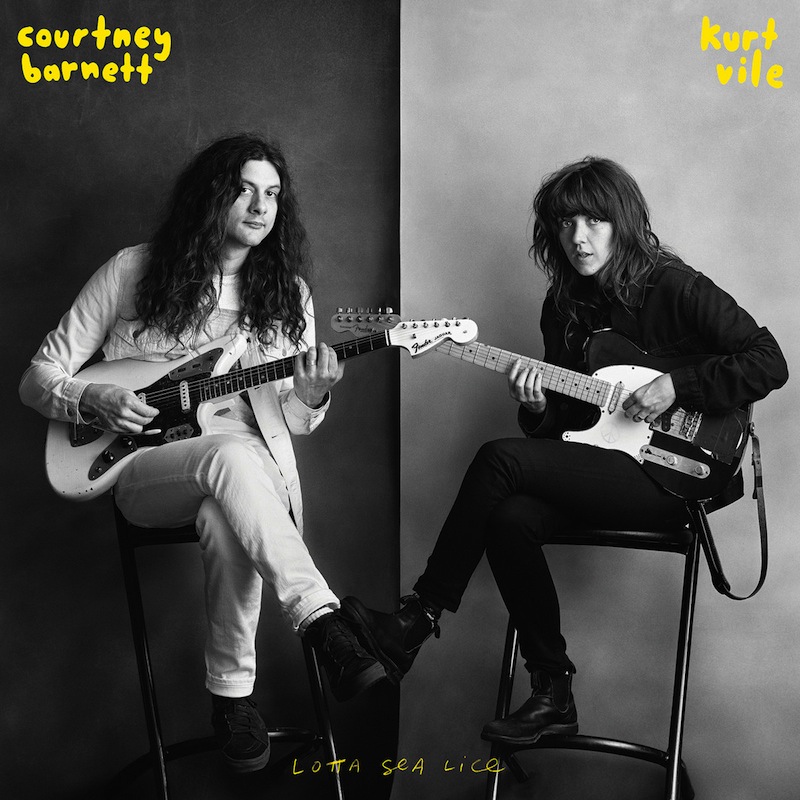 We need albums like this in these troubled times. Lotta Sea Lice brings together two of rock's most literal and fascinating songwriters, pillars of friendly insouciance, in a trans-Pacific collaboration that almost sounds like it was intended to be less than the sum of its parts. If that was the case, someone forgot to tell the guitar techs.
Courtney Barnett and her eventual wife, musician Jen Cloher, bonded early in their relationship with Kurt Vile's 2011 album Smoke Ring for My Halo. Vile and Barnett bonded themselves over the next few years of rising up through the international tour circuit, as Vile developed a keen appreciation of Barnett's unambiguous and intoxicating songwriting. The sessions for Lotta Sea Lice were infrequent and concentrated, thanks to the partners' living on entirely different continents. To make things even simpler the pair cover each other's pre-existing songs, and one of Cloher's as well.
Laid-back, unflappable and guiltlessly charming, Lotta Sea Lice immediately brings to mind the 2011 album from Carrie Brownstein and Mary Timony's Wild Flag project: They're both one-off collaborations, and they're both two of the most outstanding rock guitar albums of the decade. Barnett & Vile share a deep affection for Neil Young, and at least the first half of their album recalls the hazy authority of his best work with Crazy Horse. The disordered but strongly rendered guitar play between Barnett and Vile is arguably the best thing about this album: Barnett trades her tonic rhythm base with Vile's hectic, expression-centered chords, and they're cranked up as heroically as humanly possible with a tight band behind them.
"Over Everything" opens the album in unadulterated bliss. A conversational piece about the parish of solitude, Vile and Barnett trade off verses about their own personal relationships with music. "(When) there ain't  a single 'nother soul around/I wanna dig into my guitar bend a blues riff that hangs over everything," Vile sings. "You know I speed-read the morning news and come up with my own little song also," Barnett responds. The pair's univocal love of their jobs is bracing in its sweet optimism; the extended instrumental jam that closes the song feels like recognition of what they can actually do together for the first time
Barnett's and Vile's new songs keep up the enchantment. "Continental Breakfast" is a moving, acoustic-driven salute to their friendship and other emotional ties: "I cherish my intercontinental friendships/We talk it over continental breakfast/In a hotel in East Bumble-wherever/Somewhere on the sphere, around here." The almost martial drum rhythm of "Let It Go" lets their dripping guitar notes circle around each other. "Blue Cheese" gives Vile a gentle country backdrop for his nonsensical but endearing lyrics: "I didn't mean to cough on her/We got to add the fabric softener."
The covers, mainly of the other person's work, add great body to the original versions. Barnett's version of Vile's "Peepin Tomboy" pulls from '70s soft rock and turns the singer's inarticulate wishes into something that at least feels more centered. Vile turns Barnett's "Outta the Woodwork" into a loping electric folk shuffle with a bit more bitter resignation. Their cover of Cloher's amazing "Fear is Like a Forest" puts an edge of weary experience in Barnett's voice that still sounds like a revival.
The relaxed pace of Lotta Sea Lice almost calls attention to itself, which isn't surprising for a handful of recording sessions that didn't necessarily have the ambition of becoming an album in the first place. But Barnett and Vile are so complementary to each other that the details of their shared obsessions are captivating, and the edges of their guitar tradeoffs keep away any chance of a sleepwalk. Finding like-minded creative souls in music is tough, and Lotta Sea Lice gets its fuel from Barnett's and Vile's friendship for all of its 45 minutes. It won't be the most important work from either artist, but it's very important that we have it.
Similar Albums: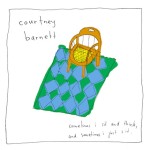 Courtney Barnett – Sometimes I Sit and Think and Sometimes I Just Sit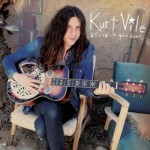 Kurt Vile – b'lieve i'm goin down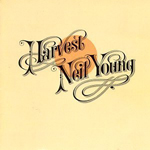 Neil Young – Harvest
Paul Pearson
Paul Pearson is a writer, journalist, and interviewer who has written for Treble since 2013. His music writing has also appeared in The Seattle Times, The Stranger, The Olympian, and MSN Music.