Sufjan Stevens shares new track "Wallowa Lake Monster"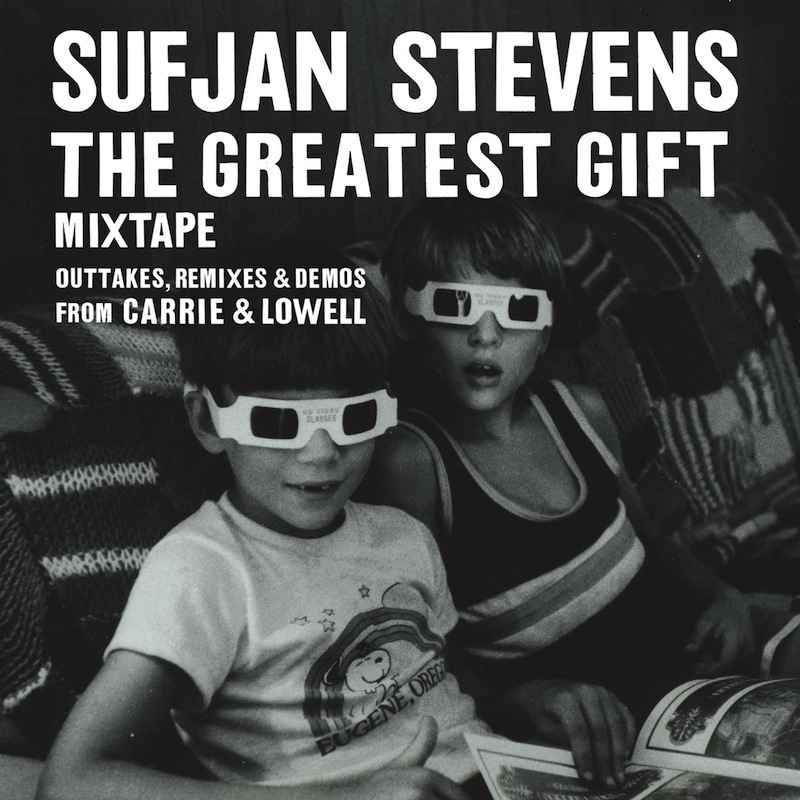 On November 24, Sufjan Stevens will release The Greatest Gift Mixtape, a new collection of outtakes, demos and remixes of songs recorded around the time he made 2015's Carrie and Lowell, via Asthmatic Kitty. Today, Stevens has shared a new track from the compilation, titled "Wallowa Lake Monster," which you can hear below. A portion of the proceeds from the sale of the album will be donated to the Cancer Support Community, a nonprofit network of support for cancer patients.
Stevens' most recent album is Planetarium, with The National's Bryce Dessner, Nico Muhly and James McAlister.
Sufjan Stevens The Greatest Gift Mixtape tracklist:
1. Wallowa Lake Monster
2. Drawn to the Blood — Sufjan Stevens Remix
3. Death with Dignity — Helado Negro Remix
4. John My Beloved — iPhone Demo
5. Drawn to the Blood — Fingerpicking Remix
6. The Greatest Gift
7. Exploding Whale — Doveman Remix
8. All of Me Wants All of You — Helado Negro Remix
9. Fourth of July — 900X Remix
10. The Hidden River of My Life
11. City of Roses
12. Carrie & Lowell — iPhone Demo
Sufjan Stevens' Illinois is on our list of the Top 100 Indie Rock Albums of the '00s.