Top 100 Indie Rock albums of the '00s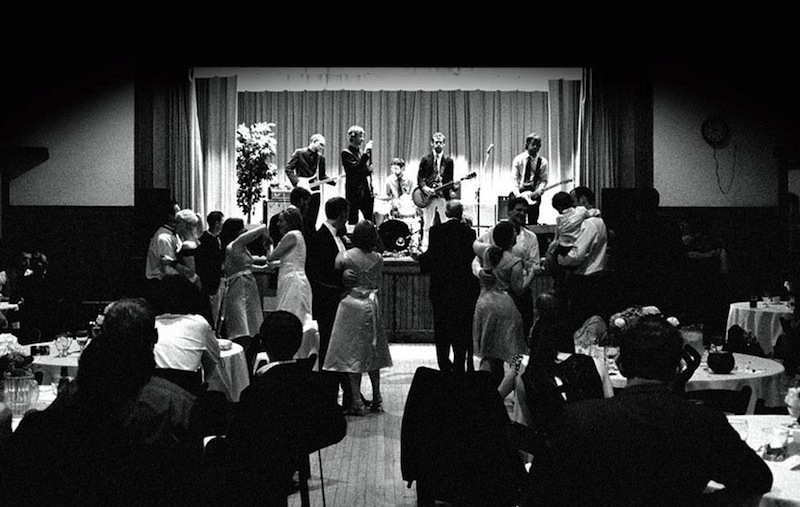 The year began with a simple but promising prospect: A new LCD Soundsystem album, their first in seven years to be exact. After 2016's series of crushing disappointments, that's the least we could have hoped for. Yet shortly thereafter more names began to come out of the woodwork with new music to share: Spoon, The New Pornographers, Jens Lekman, Phoenix, Grizzly Bear, Feist, Broken Social Scene, Arcade Fire, Ted Leo, St. Vincent…sure enough, we were starting to see the makings of a trend.
Seven years is surely plenty of time to develop nostalgic pangs for a particular era and style of music—if you can say such a thing about indie rock from 2000 to 2009. It wasn't a scene; more like a landscape. When The Strokes and Interpol crashed the nu-metal choked shores of alternative radio, the game changed. And soon enough the phrase "indie rock" was becoming a household name (I remember a boss of mine in college telling me about how she learned about it from her daughter).
The weird thing about "indie rock" in the '00s, however, was that it seemed to be a contradiction of itself. Indie rock going mainstream, and as a result going major label, sort of negated what made it "indie." Yet the reference points—punk, post-punk, the Our Band Could Be Your Life canon, '80s-era Athens, Georgia—remained the same. Indie rock has always been a nebulous term, but the '00s found indie's definition broadening. It hadn't been about independent release and distribution for a long time then, but the attitude remained. Indie rock, much like "alternative," was a challenge to the mainstream. And yet, it became mainstream.
Well, some of it, anyway. Much of the best indie rock of the '00s was still defiantly independent, experimental and non-commercial, from the K Records canon to the long-running institution that was (is?) Fugazi. The difference, then, was that more people were starting to catch on. Indie rock in the '80s and '90s was a well-kept secret. In the '00s it was a go-to genre for a generation combing Soulseek and Limewire. And sure, we can probably thank a particular website for spreading the word (no, not us, though we probably converted a few listeners).
In 2017, '00s indie club nights have become commonplace, and LCD Soundsystem selling out an almost counterproductive number of nights in one solitary venue doesn't make us blink. Indie rock was a big deal in the '00s, even if it was particularly difficult to define. And when we decided it was time to survey the best indie rock albums of the decade, we had to set some terms to try to narrow it down. Some artists didn't seem indie enough (Beck, Radiohead), others didn't seem "rock" enough (M.I.A., The Knife), and some artists just seemed to be in a category all their own, not mainstream necessarily but too much of a legacy to belong to a certain landscape (Nick Cave and the Bad Seeds). Indie rock is more about a feeling than anything, and these 100 albums capture it better than most.
There's room for debate over how "indie" or "rock" or whatever they are, but our list of the 100 best indie rock albums of the '00s nonetheless comprises some of the greatest sounds to come out of a thrilling, if broad and intangible, movement.
***
Buy these albums at Turntable Lab
---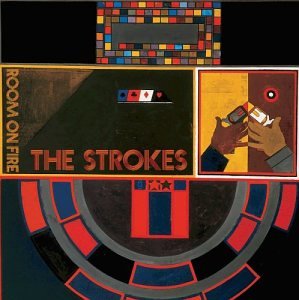 100. The Strokes – Room on Fire
(2003; RCA)
Following up a debut like Is This It is no small task. Doubling down and creating an album that dwells in the same realm as an instant classic is impressively daring, considering the potency wielded by the eleven tracks on Room On Fire. With their sophomore effort, The Strokes crank out clean and catchy three-minute ditties, too big for their garage rock britches. Tracks like "You Talk Way Too Much," "I Can't Win" and "Reptilia" feel as if they were primed for arenas, stocked with hooks from the hairpin guitars of Nick Valensi and Albert Hammond Jr. and skintight snares of Fabrizio Moretti. – Patrick Pilch
---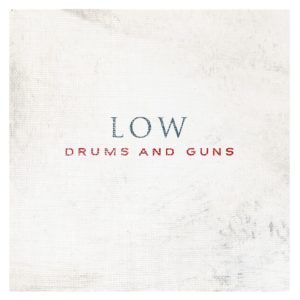 99. Low – Drums and Guns
(2007; Sub Pop)
Drums and Guns is the sound of drastic measures. The Duluth band lay their devices out in stark, separated detail: minimalist and distorted drum loops, metallic clashes and guitar tremors tend toward the left-center channel, while all lead vocals are panned hard-right. The effect quite literally places humanity at the margins, which befits the album's theme about the abstract toll of brutality, emotional and physical. "Breaker" and "Always Fade" turn the body into a break-apart blood statue, and the wrecking "Murderer" asks a vengeful god if he'd like to see more bloodshed. It's Low's most jolting work, and pound-for-pound their most articulate. – Paul Pearson
---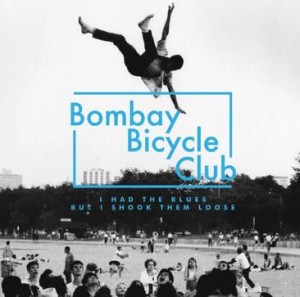 98. Bombay Bicycle Club – I Had the Blues, But I Shook Them Loose
(2009; Island)
London four-piece Bombay Bicycle Club put out their debut full-length, I Had The Blues But I Shook Them Loose, in 2009, following the release of two promising EPs of danceable, angular indie rock. The band wore their Strokes and Arctic Monkeys influences on their sleeves, but what set Bombay Bicycle Club apart from their forebears was their ability to bridge the divide between scrappy garage rock leanings and pure pop-minded song craft. With lead singer Jack Steadman's uniquely drawn out, vaguely nasally vocal intonation, any of these 12 tracks could pass for singles, making I Had The Blues an incredibly difficult debut to top. – Andy Barton
---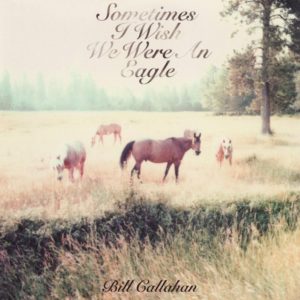 97. Bill Callahan – Sometimes I Wish We Were An Eagle
(2009; Drag City)
Since his 1990 debut Sewn to the Sky under the Smog moniker, Bill Callahan has grown from a young, curious experimental artist to one of the most prominent figures in indie rock music. Channeling his lothario-like presence with an extreme sense of vulnerability, Callahan's second studio album under his own name, Sometimes I Wish We Were An Eagle, is an adventurous exhibit of the artistic capabilities he's acquired over the span of his 27-year career. As Callahan's music has become more focused and direct as he's aged, his utterly masculine voice brings about a side of Callahan that was missing on his releases as Smog. Gentler, if not as seductive as its predecessors, Sometimes I Wish We Were An Eagle is the album of Callahan's that takes his music to the next realm. Mysterious, fluent, and dramatically arranged, Callahan's sense of rapture can be immediately found upon first listen of Sometimes. An easy entry point into the mystique of Bill Callahan, this alluring release of his is by far one of Callahan's most accessible, but more importantly his most impressive, one that gets forgotten too often as one of the most promising pieces of music in the 21st century. – Timmy Michalik
---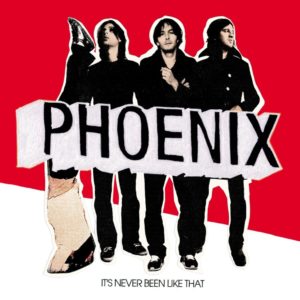 96. Phoenix – It's Never Been Like That
(2006; Astralwerks)
It's Never Been Like That is Phoenix's most overlooked record. While didn't hit the mainstream until 2009 with "1901", this was the precursor to all the madness that the French band would unleash after a decade of slowly building momentum. "Long Distance Call," "Consolation Prizes," "One Time Too Many," and "Napoleon Says" are all ancestors to their later pop hits and could've easily shot them to stardom right away. Strangely enough, they didn't. In the decade since it's been released, however, the album has aged incredibly well and serves as evidence of Phoenix's mastery of pop music. While they've abandoned this album's jangle-pop perfection for festival headlining slots and mainstream disco hits, It's Never Been Like That is where they truly found their groove. – Giovanni Martinez
---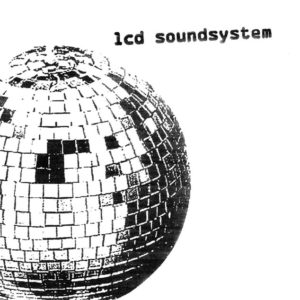 95. LCD Soundsystem – LCD Soundsystem
(2005; DFA)
It's hard to imagine a time when LCD Soundsystem couldn't sell out 22 nights at the same venue in one year (see: Brooklyn Steel) but back before 2005 the band only had a handful of tracks to speak of and nobody knew who James Murphy was, their first album put them on a lot of people's radar. There's plenty to be said about what the band represents, how their strange and highly public farewell succumbed to a reunion but there's a certain undeniable vitality bordering on restlessness contained in these early songs, like Murphy needed us to hear them, that make it unsurprising that this band got as big as they are. – Matt Perloff
---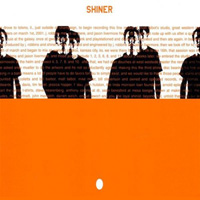 94. Shiner – The Egg
(2001; deSoto)
Upon my first listen of The Egg, it never even occurred to me that it wasn't considered one of the best indie-rock albums of the '00s outside of its immediate genre circle. (Though it did place at no. 94 here, so that's something.) You could point to the Kansas City band's influences and contemporaries (Sunny Day Real Estate, Hum, Jawbox, Failure, Quicksand) and reasonably make a guess as to their sound. But that'd be selling them short. These songs have real hooks; indeed, "The Truth About Cows" through "The Egg" is arguably one of the memorable five-track stretches on tape I've ever heard. On the mid-album climax that is "The Egg," the guitar continually teases with a tender fill that eventually uncoils like the finest orgasm. Like many of the best performances of our time, it's a song built on layers upon layers, and it alone makes this album more than worthy of its induction into indie's hall of fame. – Ben Braunstein
---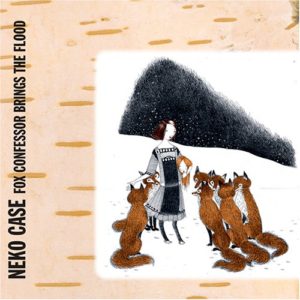 93. Neko Case – Fox Confessor Brings the Flood
(2006; Anti-)
Neko Case has always had a shotgun blast of a voice. On her early albums, though, the songs weren't always quite worthy of the power with which her pipes imbued them. That had changed by the time she released Fox Confessor Brings the Flood, a 12-track odyssey of noir-accented country through tales of love, working class anger, loneliness and violence, especially violence. The murder balladry on "Star Witness," the exultation to infatuation that is "That Teenage Feeling," the animal hunger that resounds through the album in imagery and the jangling ferocity of the music (courtesy in part of Calexico), Fox Confessor is one of Case's first great albums. Even greater triumphs would come later. – Liam Green
---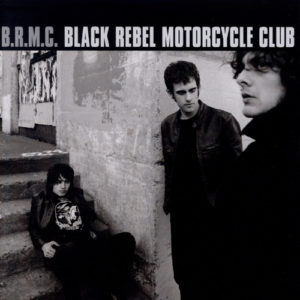 92. Black Rebel Motorcycle Club – BRMC
(2001; Virgin)
BRMC is a lot of things: It's a watershed album for 2001, a major player in invigorating the garage rock/shoegaze revival and above all a veritable blueprint for snarling, sneering, relentlessly cool indie rock. There is some unspoken magic at work here that goes beyond its mere genre trappings. Yet the album aesthetically is captured on the cover art of the album—gloomy and grim, washed out, a world devoid of color that is just cool for the sake of cool. It's the band at their finest, displaying the intricacies of their exuberant talent with the detached veneer of disinterested, jaded rockers. – Brian Roesler
---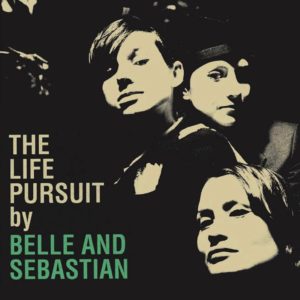 91. Belle and Sebastian – The Life Pursuit
(2006; Matador)
Prominent Glasgow pop group Belle and Sebastian, under the guidance of songwriters Stuart Murdoch and Stuart David, had already become a household name among underground circles by the 2000s after releasing a string of critically acclaimed albums in the mid-to-late 90s. The Life Pursuit, released in 2006, served to further cement the group's status as oddball indie-pop darlings with an ear for impeccable melodies. Songs such as "The Blues Are Still Blue" and "Funny Little Frog" recalled an era of pop before synthesized sounds reigned supreme, no doubt indebted to the sunny California recording setting. – Andy Barton