The 100 Best Indie Rock albums of the '00s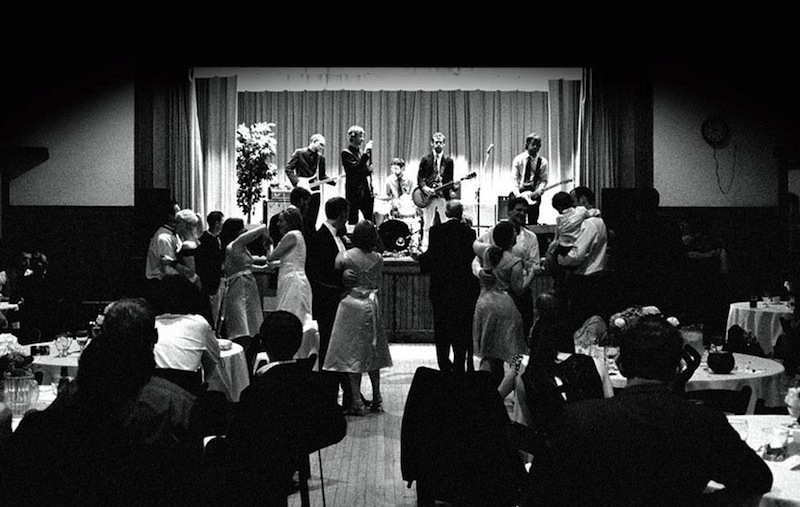 The year began with a simple but promising prospect: A new LCD Soundsystem album, their first in seven years to be exact. After 2016's series of crushing disappointments, that's the least we could have hoped for. Yet shortly thereafter more names began to come out of the woodwork with new music to share: Spoon, The New Pornographers, Jens Lekman, Phoenix, Grizzly Bear, Feist, Broken Social Scene, Arcade Fire, Ted Leo, St. Vincent…sure enough, we were starting to see the makings of a trend.
Seven years is surely plenty of time to develop nostalgic pangs for a particular era and style of music—if you can say such a thing about indie rock from 2000 to 2009. It wasn't a scene; more like a landscape. When The Strokes and Interpol crashed the nu-metal choked shores of alternative radio, the game changed. And soon enough the phrase "indie rock" was becoming a household name (I remember a boss of mine in college telling me about how she learned about it from her daughter).
The weird thing about "indie rock" in the '00s, however, was that it seemed to be a contradiction of itself. Indie rock going mainstream, and as a result going major label, sort of negated what made it "indie." Yet the reference points—punk, post-punk, the Our Band Could Be Your Life canon, '80s-era Athens, Georgia—remained the same. Indie rock has always been a nebulous term, but the '00s found indie's definition broadening. It hadn't been about independent release and distribution for a long time then, but the attitude remained. Indie rock, much like "alternative," was a challenge to the mainstream. And yet, it became mainstream.
Well, some of it, anyway. Much of the best indie rock of the '00s was still defiantly independent, experimental and non-commercial, from the K Records canon to the long-running institution that was (is?) Fugazi. The difference, then, was that more people were starting to catch on. Indie rock in the '80s and '90s was a well-kept secret. In the '00s it was a go-to genre for a generation combing Soulseek and Limewire. And sure, we can probably thank a particular website for spreading the word (no, not us, though we probably converted a few listeners).
In 2017, '00s indie club nights have become commonplace, and LCD Soundsystem selling out an almost counterproductive number of nights in one solitary venue doesn't make us blink. Indie rock was a big deal in the '00s, even if it was particularly difficult to define. And when we decided it was time to survey the best indie rock albums of the decade, we had to set some terms to try to narrow it down. Some artists didn't seem indie enough (Beck, Radiohead), others didn't seem "rock" enough (M.I.A., The Knife), and some artists just seemed to be in a category all their own, not mainstream necessarily but too much of a legacy to belong to a certain landscape (Nick Cave and the Bad Seeds). Indie rock is more about a feeling than anything, and these 100 albums capture it better than most.
There's room for debate over how "indie" or "rock" or whatever they are, but our list of the 100 best indie rock albums of the '00s nonetheless comprises some of the greatest sounds to come out of a thrilling, if broad and intangible, movement.
***
Buy these albums at Turntable Lab
---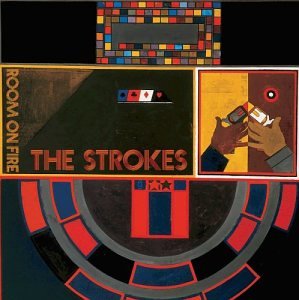 100. The Strokes – Room on Fire
(2003; RCA)
Following up a debut like Is This It is no small task. Doubling down and creating an album that dwells in the same realm as an instant classic is impressively daring, considering the potency wielded by the eleven tracks on Room On Fire. With their sophomore effort, The Strokes crank out clean and catchy three-minute ditties, too big for their garage rock britches. Tracks like "You Talk Way Too Much," "I Can't Win" and "Reptilia" feel as if they were primed for arenas, stocked with hooks from the hairpin guitars of Nick Valensi and Albert Hammond Jr. and skintight snares of Fabrizio Moretti. – Patrick Pilch
---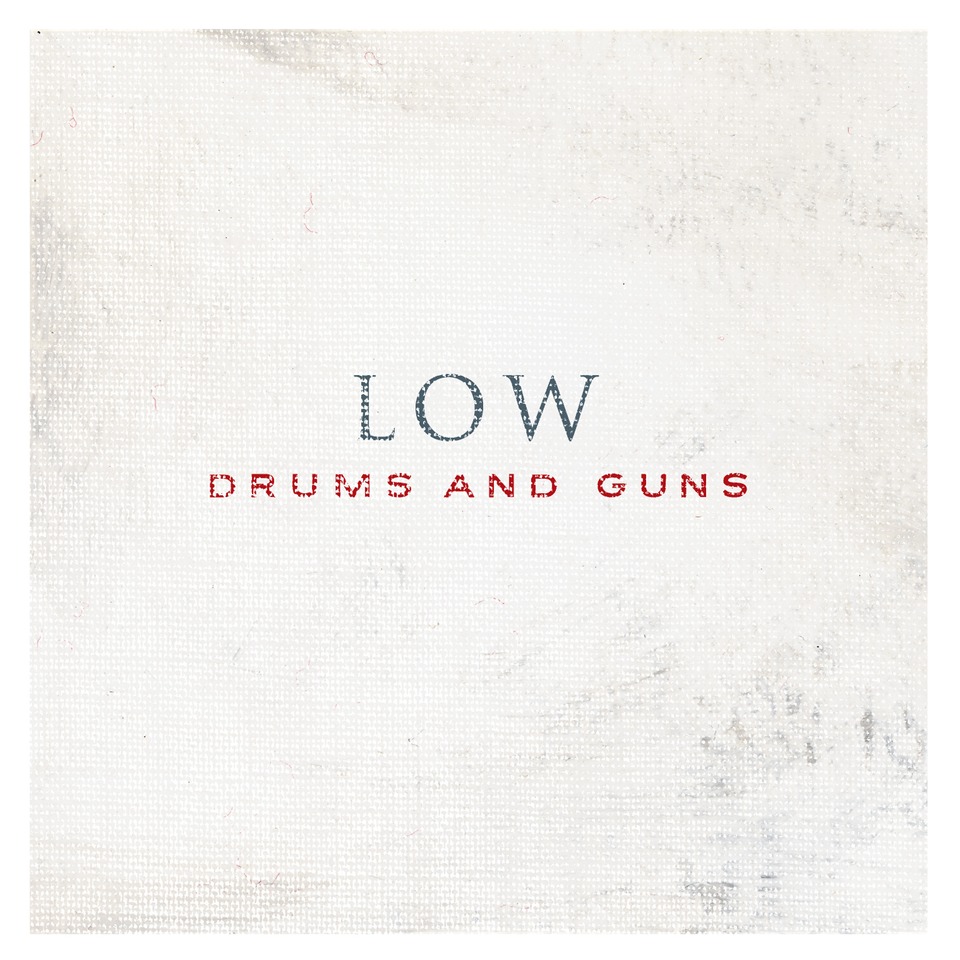 99. Low – Drums and Guns
(2007; Sub Pop)
Drums and Guns is the sound of drastic measures. The Duluth band lay their devices out in stark, separated detail: minimalist and distorted drum loops, metallic clashes and guitar tremors tend toward the left-center channel, while all lead vocals are panned hard-right. The effect quite literally places humanity at the margins, which befits the album's theme about the abstract toll of brutality, emotional and physical. "Breaker" and "Always Fade" turn the body into a break-apart blood statue, and the wrecking "Murderer" asks a vengeful god if he'd like to see more bloodshed. It's Low's most jolting work, and pound-for-pound their most articulate. – Paul Pearson
---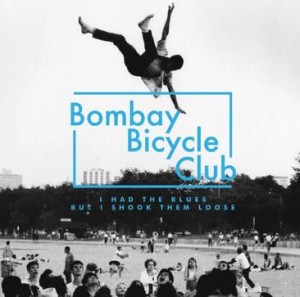 98. Bombay Bicycle Club – I Had the Blues, But I Shook Them Loose
(2009; Island)
London four-piece Bombay Bicycle Club put out their debut full-length, I Had The Blues But I Shook Them Loose, in 2009, following the release of two promising EPs of danceable, angular indie rock. The band wore their Strokes and Arctic Monkeys influences on their sleeves, but what set Bombay Bicycle Club apart from their forebears was their ability to bridge the divide between scrappy garage rock leanings and pure pop-minded song craft. With lead singer Jack Steadman's uniquely drawn out, vaguely nasally vocal intonation, any of these 12 tracks could pass for singles, making I Had The Blues an incredibly difficult debut to top. – Andy Barton
---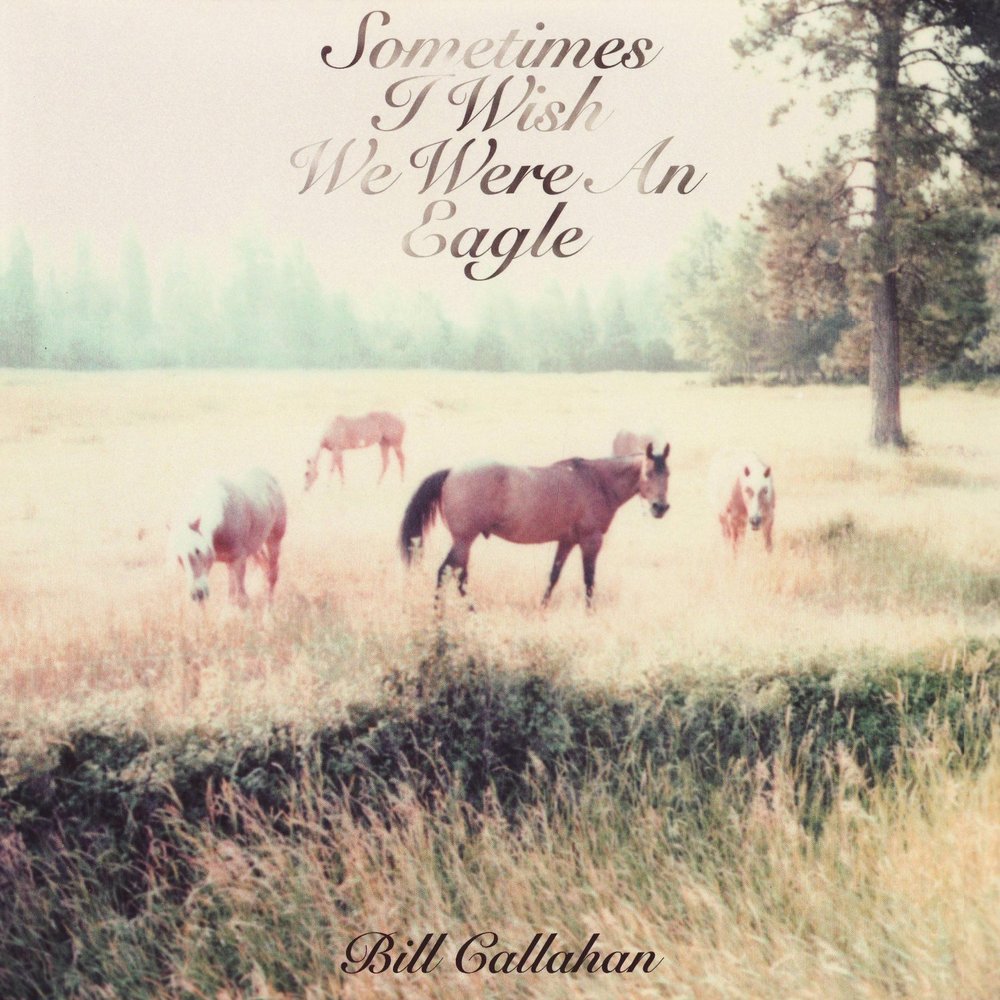 97. Bill Callahan – Sometimes I Wish We Were An Eagle
(2009; Drag City)
Since his 1990 debut Sewn to the Sky under the Smog moniker, Bill Callahan has grown from a young, curious experimental artist to one of the most prominent figures in indie rock music. Channeling his lothario-like presence with an extreme sense of vulnerability, Callahan's second studio album under his own name, Sometimes I Wish We Were An Eagle, is an adventurous exhibit of the artistic capabilities he's acquired over the span of his 27-year career. As Callahan's music has become more focused and direct as he's aged, his utterly masculine voice brings about a side of Callahan that was missing on his releases as Smog. Gentler, if not as seductive as its predecessors, Sometimes I Wish We Were An Eagle is the album of Callahan's that takes his music to the next realm. Mysterious, fluent, and dramatically arranged, Callahan's sense of rapture can be immediately found upon first listen of Sometimes. An easy entry point into the mystique of Bill Callahan, this alluring release of his is by far one of Callahan's most accessible, but more importantly his most impressive, one that gets forgotten too often as one of the most promising pieces of music in the 21st century. – Timmy Michalik
---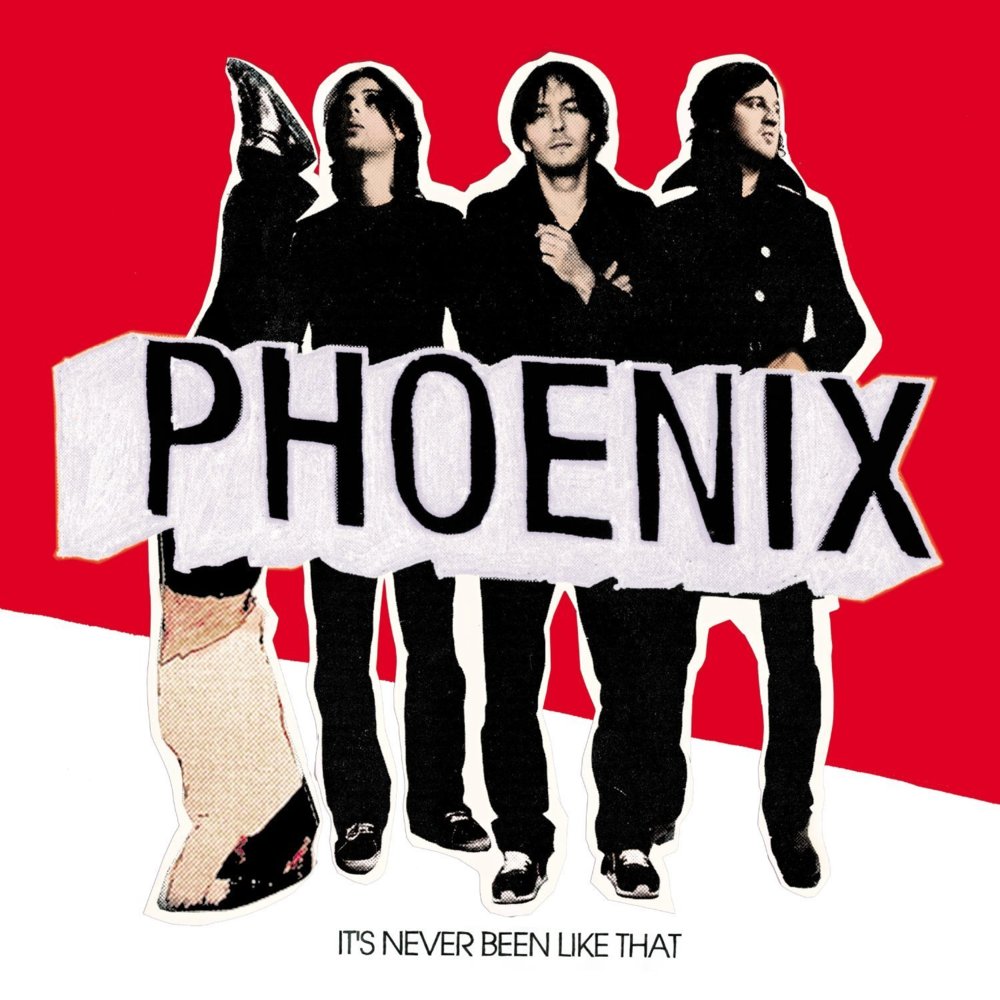 96. Phoenix – It's Never Been Like That
(2006; Astralwerks)
It's Never Been Like That is Phoenix's most overlooked record. While didn't hit the mainstream until 2009 with "1901", this was the precursor to all the madness that the French band would unleash after a decade of slowly building momentum. "Long Distance Call," "Consolation Prizes," "One Time Too Many," and "Napoleon Says" are all ancestors to their later pop hits and could've easily shot them to stardom right away. Strangely enough, they didn't. In the decade since it's been released, however, the album has aged incredibly well and serves as evidence of Phoenix's mastery of pop music. While they've abandoned this album's jangle-pop perfection for festival headlining slots and mainstream disco hits, It's Never Been Like That is where they truly found their groove. – Giovanni Martinez
---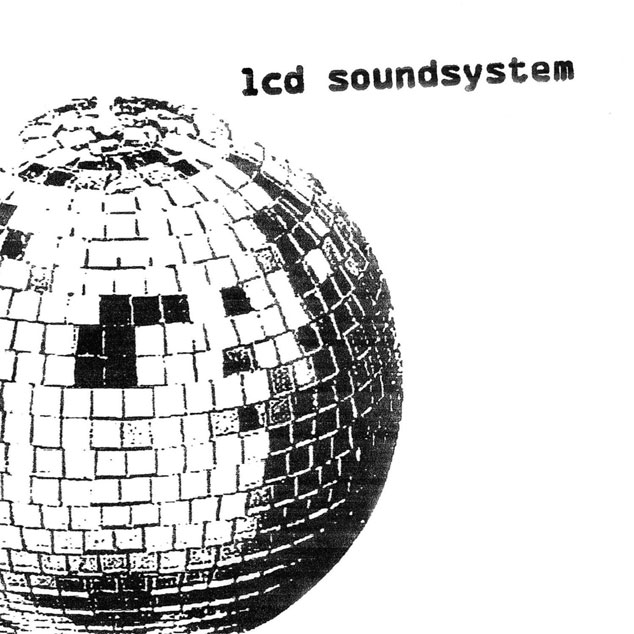 95. LCD Soundsystem – LCD Soundsystem
(2005; DFA)
It's hard to imagine a time when LCD Soundsystem couldn't sell out 22 nights at the same venue in one year (see: Brooklyn Steel) but back before 2005 the band only had a handful of tracks to speak of and nobody knew who James Murphy was, their first album put them on a lot of people's radar. There's plenty to be said about what the band represents, how their strange and highly public farewell succumbed to a reunion but there's a certain undeniable vitality bordering on restlessness contained in these early songs, like Murphy needed us to hear them, that make it unsurprising that this band got as big as they are. – Matt Perloff
---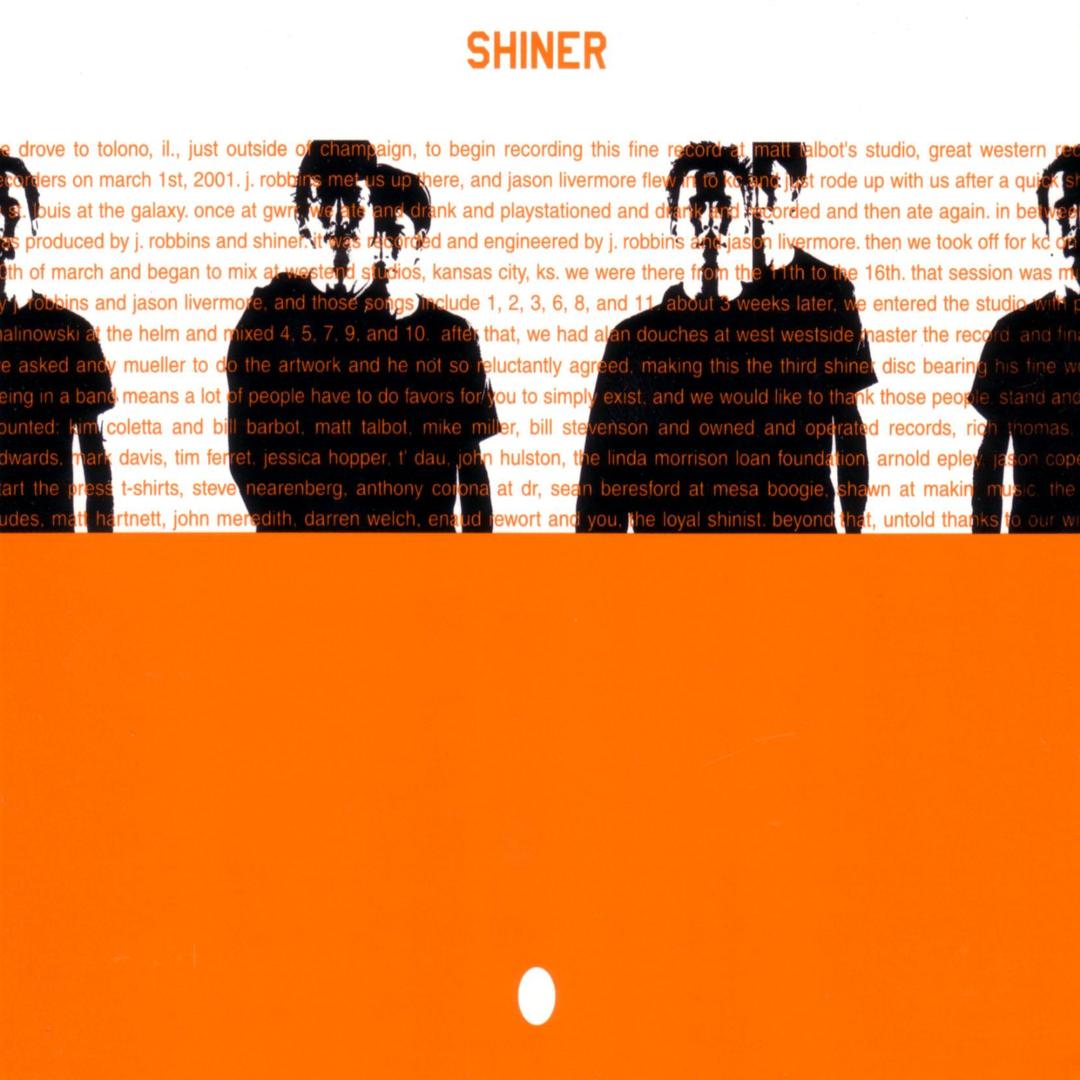 94. Shiner – The Egg
(2001; deSoto)
Upon my first listen of The Egg, it never even occurred to me that it wasn't considered one of the best indie-rock albums of the '00s outside of its immediate genre circle. (Though it did place at no. 94 here, so that's something.) You could point to the Kansas City band's influences and contemporaries (Sunny Day Real Estate, Hum, Jawbox, Failure, Quicksand) and reasonably make a guess as to their sound. But that'd be selling them short. These songs have real hooks; indeed, "The Truth About Cows" through "The Egg" is arguably one of the memorable five-track stretches on tape I've ever heard. On the mid-album climax that is "The Egg," the guitar continually teases with a tender fill that eventually uncoils like the finest orgasm. Like many of the best performances of our time, it's a song built on layers upon layers, and it alone makes this album more than worthy of its induction into indie's hall of fame. – Ben Braunstein
---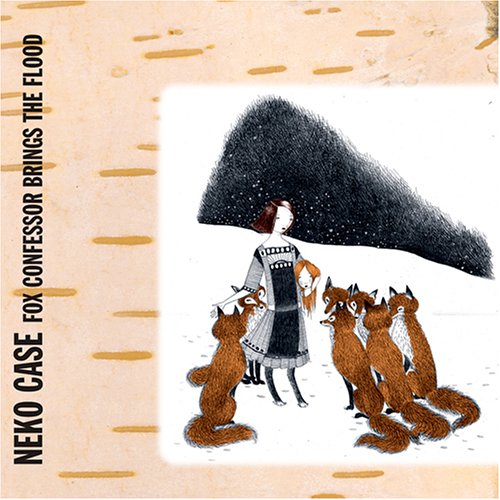 93. Neko Case – Fox Confessor Brings the Flood
(2006; Anti-)
Neko Case has always had a shotgun blast of a voice. On her early albums, though, the songs weren't always quite worthy of the power with which her pipes imbued them. That had changed by the time she released Fox Confessor Brings the Flood, a 12-track odyssey of noir-accented country through tales of love, working class anger, loneliness and violence, especially violence. The murder balladry on "Star Witness," the exultation to infatuation that is "That Teenage Feeling," the animal hunger that resounds through the album in imagery and the jangling ferocity of the music (courtesy in part of Calexico), Fox Confessor is one of Case's first great albums. Even greater triumphs would come later. – Liam Green
---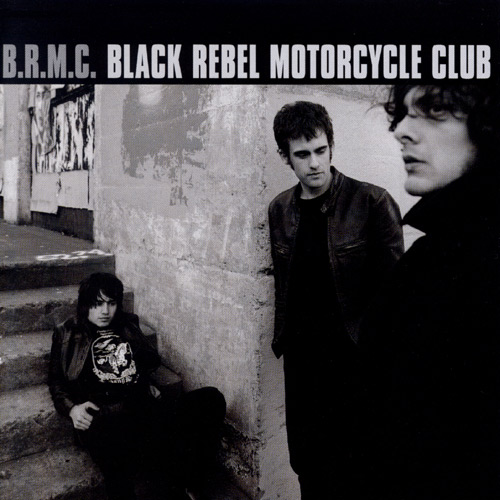 92. Black Rebel Motorcycle Club – BRMC
(2001; Virgin)
BRMC is a lot of things: It's a watershed album for 2001, a major player in invigorating the garage rock/shoegaze revival and above all a veritable blueprint for snarling, sneering, relentlessly cool indie rock. There is some unspoken magic at work here that goes beyond its mere genre trappings. Yet the album aesthetically is captured on the cover art of the album—gloomy and grim, washed out, a world devoid of color that is just cool for the sake of cool. It's the band at their finest, displaying the intricacies of their exuberant talent with the detached veneer of disinterested, jaded rockers. – Brian Roesler
---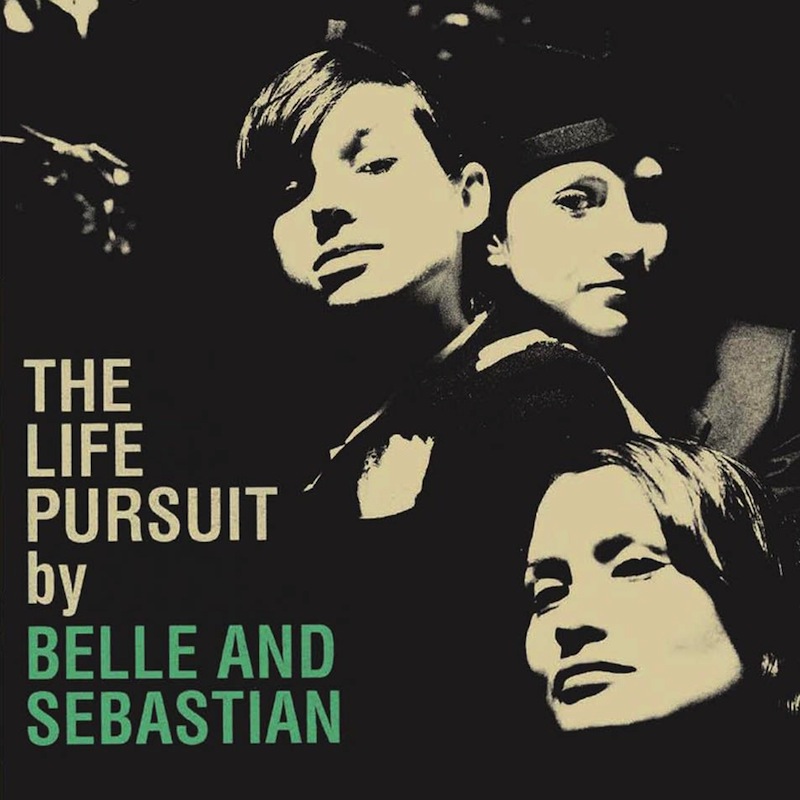 91. Belle and Sebastian – The Life Pursuit
(2006; Matador)
Prominent Glasgow pop group Belle and Sebastian, under the guidance of songwriters Stuart Murdoch and Stuart David, had already become a household name among underground circles by the 2000s after releasing a string of critically acclaimed albums in the mid-to-late 90s. The Life Pursuit, released in 2006, served to further cement the group's status as oddball indie-pop darlings with an ear for impeccable melodies. Songs such as "The Blues Are Still Blue" and "Funny Little Frog" recalled an era of pop before synthesized sounds reigned supreme, no doubt indebted to the sunny California recording setting. – Andy Barton
---
90. St. Vincent – Actor
(2009; 4AD)
St. Vincent's debut, 2007's Marry Me, was a strong album of virtuosic guitar work disguised in Andrew Bird-style art pop. Its follow-up was something different entirely. Setting her sights on much more ambitious terrain, Annie Clark outfitted her already stellar guitar work with F-15 engines and set out to do Blue Angels aerials against a score of mangled Disney soundtracks. That the album is titled Actor gives some indication of Clark's conceptual headspace; the songs on the album find her taking on different roles exploring love, domesticity, suburban life and socialites as filtered through Soundgarden's "Black Hole Sun" video. This kind of melodic art piece would have been a fine album on its own; once she turns up the overdrive, it kicks ass. – Jeff Terich
---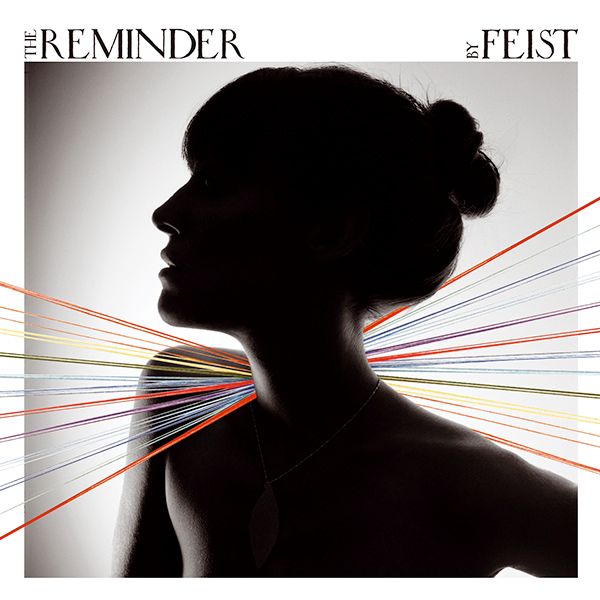 89. Feist – The Reminder
(2007; Cherrytree/Interscope/Arts & Crafts)
Leslie Feist was 31 when she wrote her third album. Yet, throughout the album, she exudes the knowledge of many more moons and an understanding that may only come to us when we reach later decades. It's also hard to grasp that Feist recorded the album's 13 tracks in less than a week (in Paris, no less.) Of course, the album is known best for its breakout single, "1234," propelled to greater heights on the strength of a plum placement in an iPod commercial. Hit single aside, Feist remains true to her classic songwriting sensibility, creating ethereal bliss on tracks like "The Water" (featuring Broken Social Scene's Brendan Canning) and "My Moon My Man." – Virginia Croft
---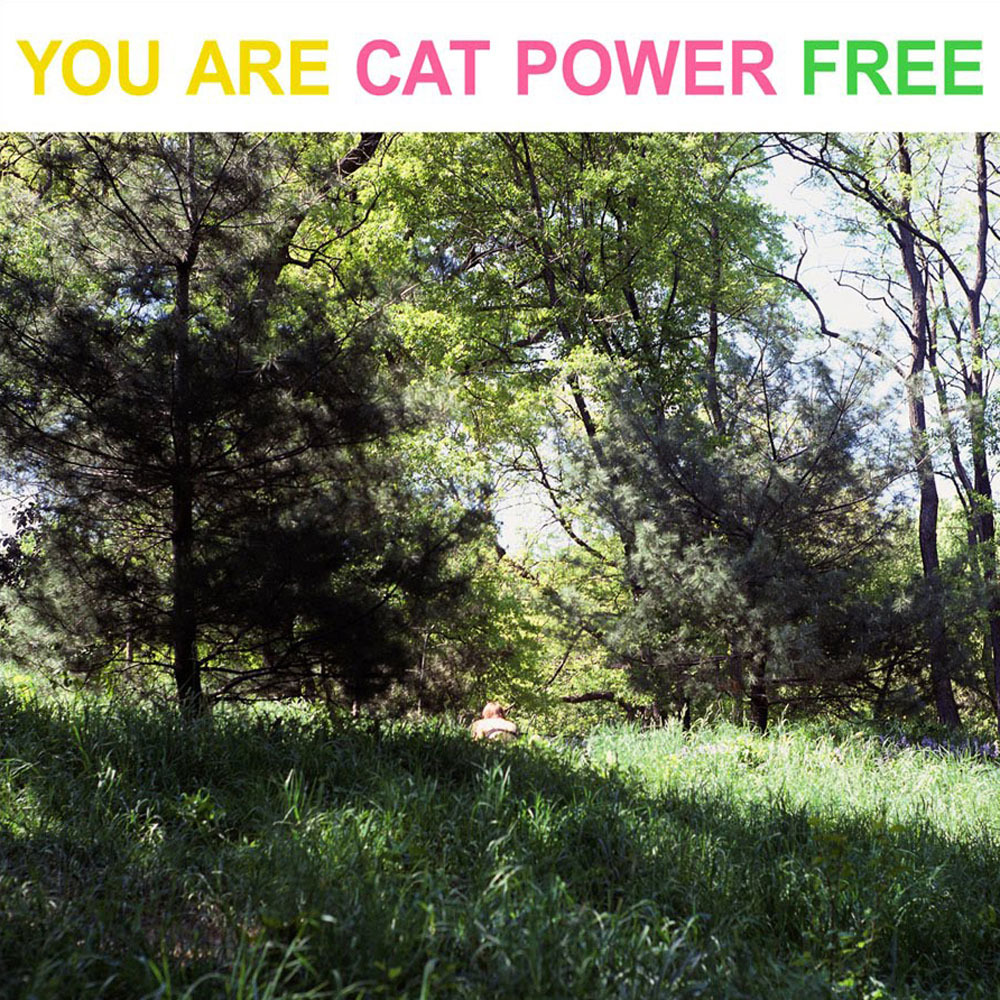 88. Cat Power – You Are Free
(2003; Matador)
I first encountered Cat Power when I worked in theater, You Are Free playing as a transition between scenes in a production of Rajiv Joseph's Gruesome Playground Injuries, and as such, my lasting association of You Are Free is as the plucky connective tissue between sequences of children and man-children alike maiming themselves in increasingly improbable ways. I listened to the full thing in a post-matinee haze, unfettered by external storytelling. Singer/songwriter Chan Marshall was bluesy and messy, and her deceptively simple songs quite delighted me; it was a thrill to hear "He War" escalate as intended, rather than fade out whenever was convenient, and to hear the melancholy disintegration at the end of "Names." Though it was new to me, it was brilliant—it still is. – Paula Chew
---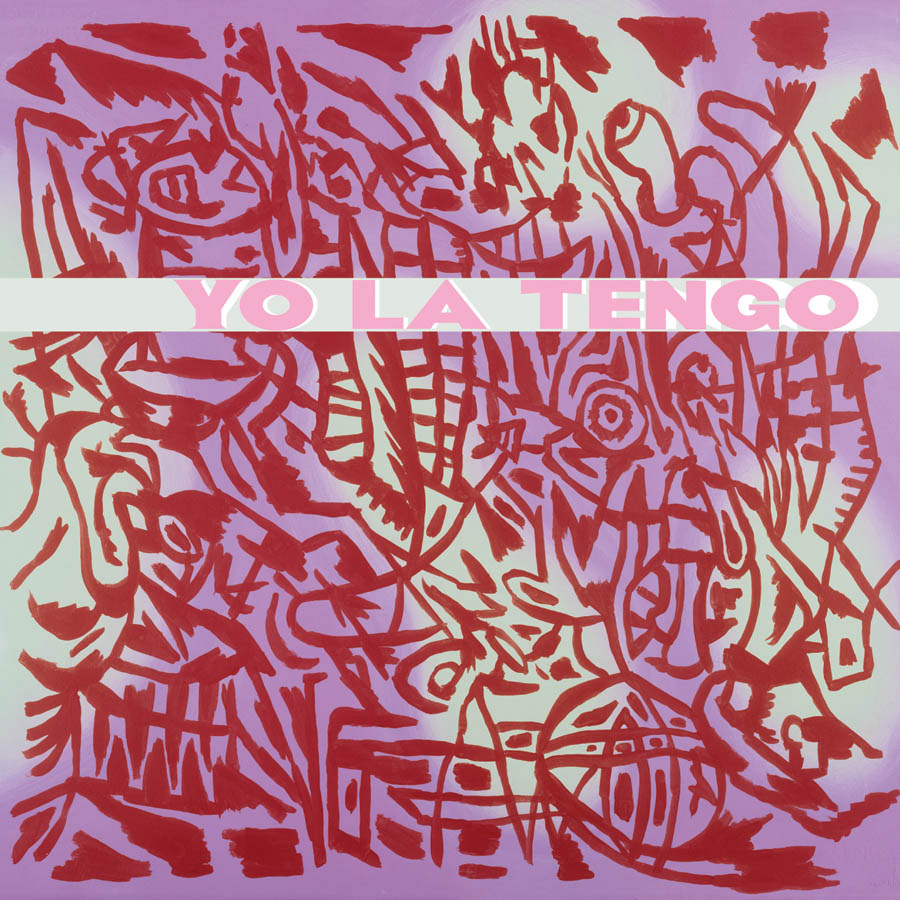 87. Yo La Tengo – I Am Not Afraid of You and I Will Beat Your Ass
(2006; Matador)
Look at that title. Rumored to be a paraphrased quote from former Knicks power forward Tim Thomas, the name of Yo La Tengo's 11th studio album is quintessentially ragtag New York. It's scrappy and resilient, mirroring the group's humble beginnings. I Am Not Afraid of You encompasses most of Yo La Tengo's extensive stylistic renderings, finding the band committing to a 77-minute run of post-kraut ("Pass the Hatchet"), upbeat punk ("Watch Out for Me and Ronnie") and jaunty pop gems ("Mr. Tough"/"The Weakest Part"). The latter day YLT release marks the trio's 22nd year as a group, further proving the strength and longevity of the most versatile (and best) band of all time. – Patrick Pilch
---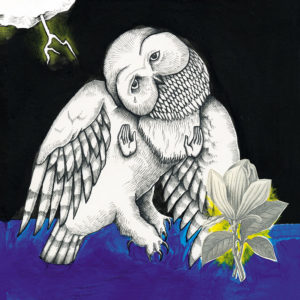 86. Songs: Ohia – Magnolia Electric Co.
(2003; Jagjaguwar)
Magnolia Electric Co. may or may not be a Songs: Ohia album. Prior to its release, songwriter/leader Jason Molina announced that he was changing the band's name to Magnolia Electric Co., and declared later that their previous album (Didn't It Rain) was S:O's last. Musically, Magnolia shows signs of crossing over from indie folk to country rock, but the instrumentation and indeed the musicians have more in common with S:O. Regardless, under Steve Albini's deft hand, and aided by Mike "Slo-Mo" Brenner's unmistakable lap steel, Magnolia is a stellar display of authentic and simple songwriting taken to an expert level. – Chad Gorn
---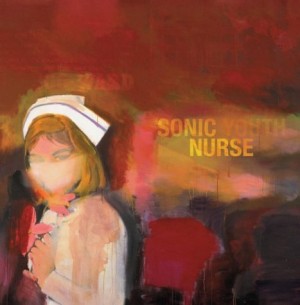 85. Sonic Youth – Sonic Nurse
(2004; Geffen)
I've been thinking of the perfect word to describe Sonic Nurse, and here it is: it's just so pretty. Granted, you could say that about a lot of Sonic Youth (though they only really embraced their tender side post-Daydream Nation). But they only perfected this particular sound here; the hook-driven and often indulgent alternative-rock that's somehow still driven by alternative tunings. Somehow, something always sounds a bit off, even when it's just so goddamn lovely. "Unmade Bed" is a fine example (and easily one of Sonic Youth's best songs, bar none); it's straight-up intoxicating in its lazy melancholy. I can imagine that Gun Outfit likes this album a lot, especially with the occasional slacker-on-uppers vibe that permeates some of the more indulgent jam sessions here. Still, not only is it one of the best albums of the decade, it's arguably one of Sonic Youth's best, and that's a full 16 years after their magnum opus. It's also a delight on headphones. – Ben Braunstein
---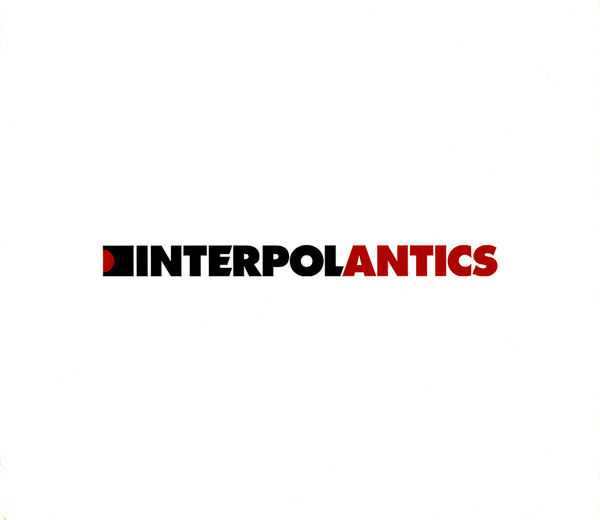 84. Interpol – Antics
(2004; Matador)
New York post-punks Interpol helped solidify their own identity on album number two by using a wider scope of melodies and guitar tones. This prevented them from being pigeonholed, and further elevated them as artists who would go on to influence bands that followed—the extensive post-punk revival to follow bearing that out in spades. The band's songwriting also proved to show more depth on Antics; subtle nautical themes peppered songs with lyrics that dug deeper into the sardonic mood of their debut. Interpol continued to grow from here, but this album gave them the most dramatic push to do so.- Wil Lewellyn
---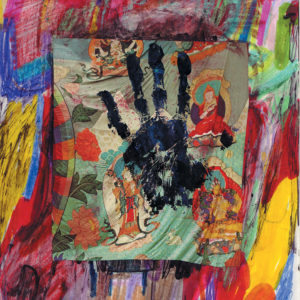 83. Ponytail – Ice Cream Spiritual
(2008; We Are Free)
Looking at this list, it's kind of striking what a transitional moment in sound the latter half of '00s indie was. Coming off the heels of an Interpol/Strokes-driven garage/post-punk revival, it increasingly has become difficult to pinpoint what the sound of "indie" actually is. Is it still rooted in a DIY folk-rock tradition a la Fleet Foxes or has it become this weird internet glam electronic bedroom thing? Either way, bands like Ponytail don't help us define any genres. Ice Cream Spiritual's mathy-soundscape and vocals-as-instruments approach stands as a sort of canary in the coalmine that things were about to get real weird. – Matt Perloff
---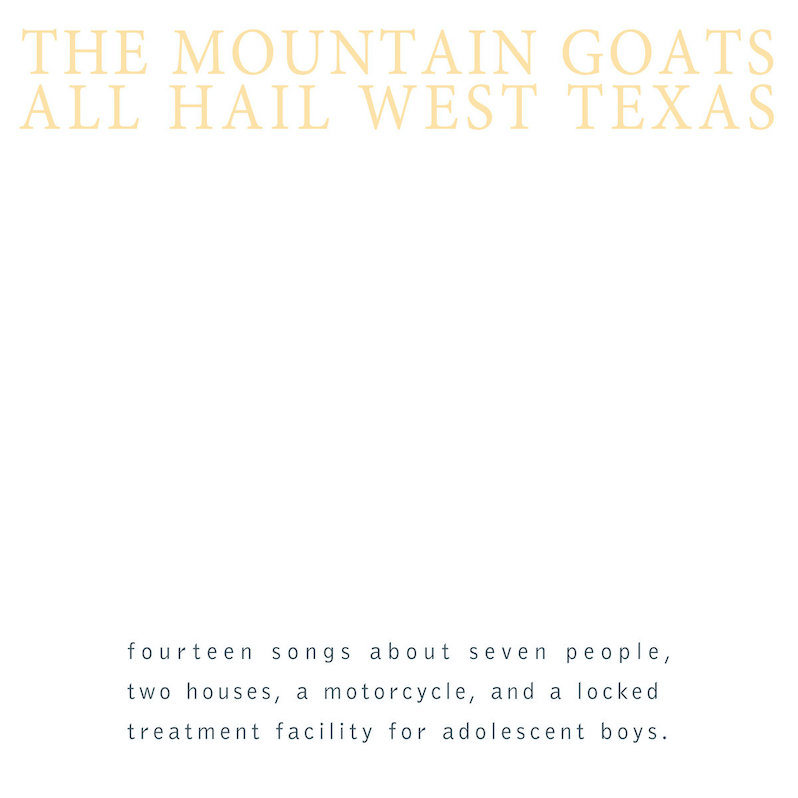 82. The Mountain Goats – All Hail West Texas
(2002; Emperor Jones)
John Darnielle released two Mountain Goats albums in 2002, one of them his 4AD debut, the hi-fi devastation of Alpha Couple saga Tallahassee. The other is this, All Hail West Texas, a set of narratives captured on fuzzy boombox recordings that range from touching reflections on being a new parent on "Pink and Blue" to finding community among outcasts in "The Best Ever Death Metal Band in Denton." The lo-fi sound of the album is only briefly an obstacle to getting into the affecting and vividly spun tales on the album, Darnielle's attention to detail and abundant humanity making this humble collection one of his greatest sets of reflections and character studies. – Jeff Terich
---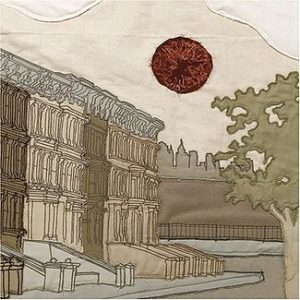 81. Bright Eyes – I'm Wide Awake, It's Morning
(2005; Saddle Creek)
In the foreword of The Essential Calvin and Hobbes, Charles Schultz said that "Bill Watterson draws wonderful bedside tables." When Conor Oberst, the mind behind Bright Eyes, released I'm Wide Awake, It's Morning, he was seen as the next coming of Dylan. The reasons are evident: poetic imagery, quotable quips, seemingly simple structures supported by instrumentation designed to highlight the lyrics. These are all aspects that Dylan mastered and cannot be taught, and that Oberst handles deftly but with his own narrative twists. The small details—the bedside tables—are what makes this album so genuine and deep, both thematically and musically. – Chad Gorn
---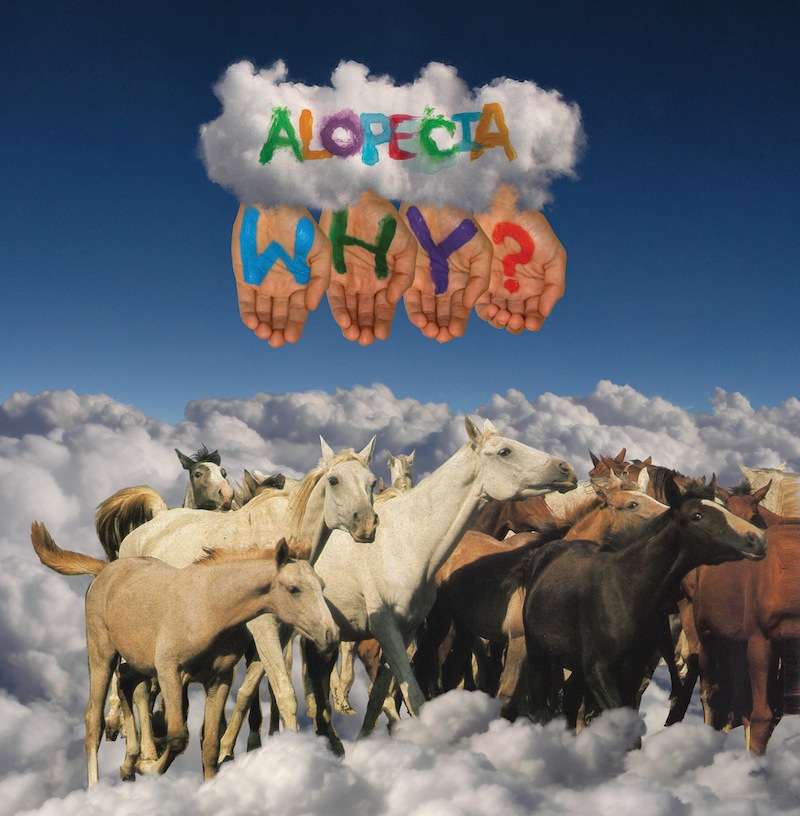 80. Why? – Alopecia
(2008; Anticon)
The quintessential college album for any mid-late twenty-something, Alopecia is an album that, chances are, everyone you knew at your liberal arts school had burned onto a CD with the title sharpie'd on kicking around somewhere in their parents' hand-me-down Honda Civic. Lyrically eclectic, to say the least, few albums on this list have content that ranges from breakups and getting mugged in Germany to stalking and Crohn's disease. Probably the closest thing to hip-hop without actually being hip-hop on this whole list, Alopecia has a quality of timelessness–it would still probably be just as well received if it was released today. – Matt Perloff
---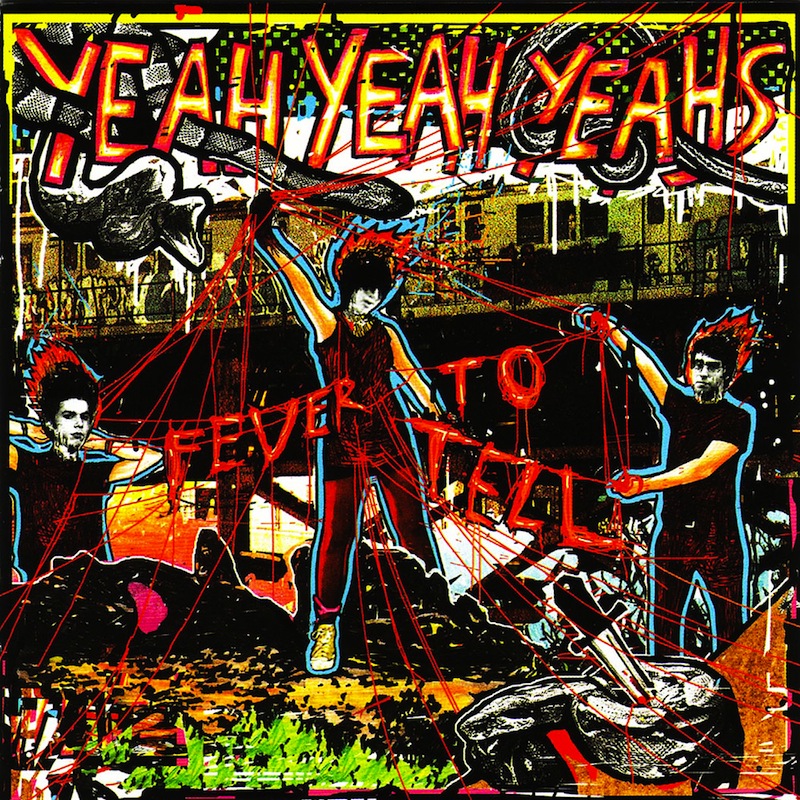 79. Yeah Yeah Yeahs – Fever to Tell
(2003; Interscope)
Fever to Tell is defined by its eclectic cohesion: any album that lets a track as Americana as "Poor Song" exist in the same space as the frothing "Tick" deserves a mention on any best-of indie list. Lead vocalist Karen O bounces well between now-classic lines like "Boy you're just a stupid bitch / and girl, you're just a no-good dick," and "Wait / they don't love you like I love you." "Maps," which features the latter, is of course the standout and establishes how well the Yeah Yeah Yeahs pull off a soft-yet-biting kind of vibe (which they return to heavily on 2009's It's Blitz!). While many ascribe the success of Fever solely to "Maps," it really lies in how well the different far-flung corners of the album all fold neatly together. – Paula Chew
---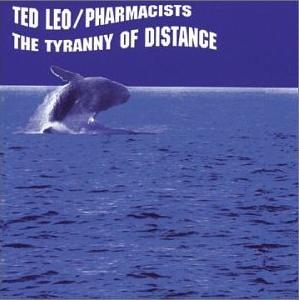 78. Ted Leo/Pharmacists – The Tyranny of Distance
(2001; Lookout)
With a hardcore punk background playing in Citizens Arrest and later forays into power pop with Washington, D.C. band Chisel, Ted Leo put in work long before his name was one that audiences would come to remember. As the leader of Ted Leo and the Pharmacists, however, he used his eclectic background as a foundation for building up indie rock symphonies on a shoestring budget. The reference points on his second album The Tyranny of Distance are admittedly outside of the '00s indie wheelhouse: Thin Lizzy, The Pogues, Dexy's Midnight Runners, Split Enz (whose "Six Months in a Leaky Boat" lent the album its name). That turned out to be an embarrassment of riches in the long run, Leo speaking a musical language intended to be universal. The Tyranny of Distance is a rare statement of joy that, at the heart of it, is ultimately about a shared experience with music itself. It's right there in the powerful opening track "Biomusicology": "But look beneath the glassy surface/ All the songs you hear/ Down here they have a purpose." – Jeff Terich
---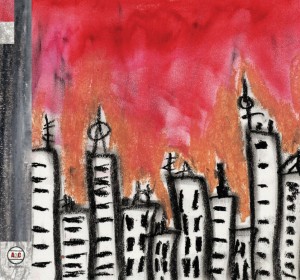 77. Broken Social Scene – Broken Social Scene
(2005; Arts & Crafts)
Indie rock band rosters blossomed in the oughts, with Broken Social Scene among the many notable acts holding down a lineup exceeding your standard bass, drums, and one- or two-guitar set-up. The smattering of Canadian talent (Amy Millan of Stars, Emily Haines of Metric, Leslie Feist and Kevin Drew, who both released a few great solo records of their own) managed to corral all their disparate personalities and songwriting idiosyncrasies into an epic of a record on their 2005 self-titled release. The band harnessed this collective energy to pen unassuming anthems, like the busy shuffle of "Windsurfing Nation", the cathartic closer "It's All Gonna Break," and their most notable hit, "7/4 Shoreline". – Andy Barton
---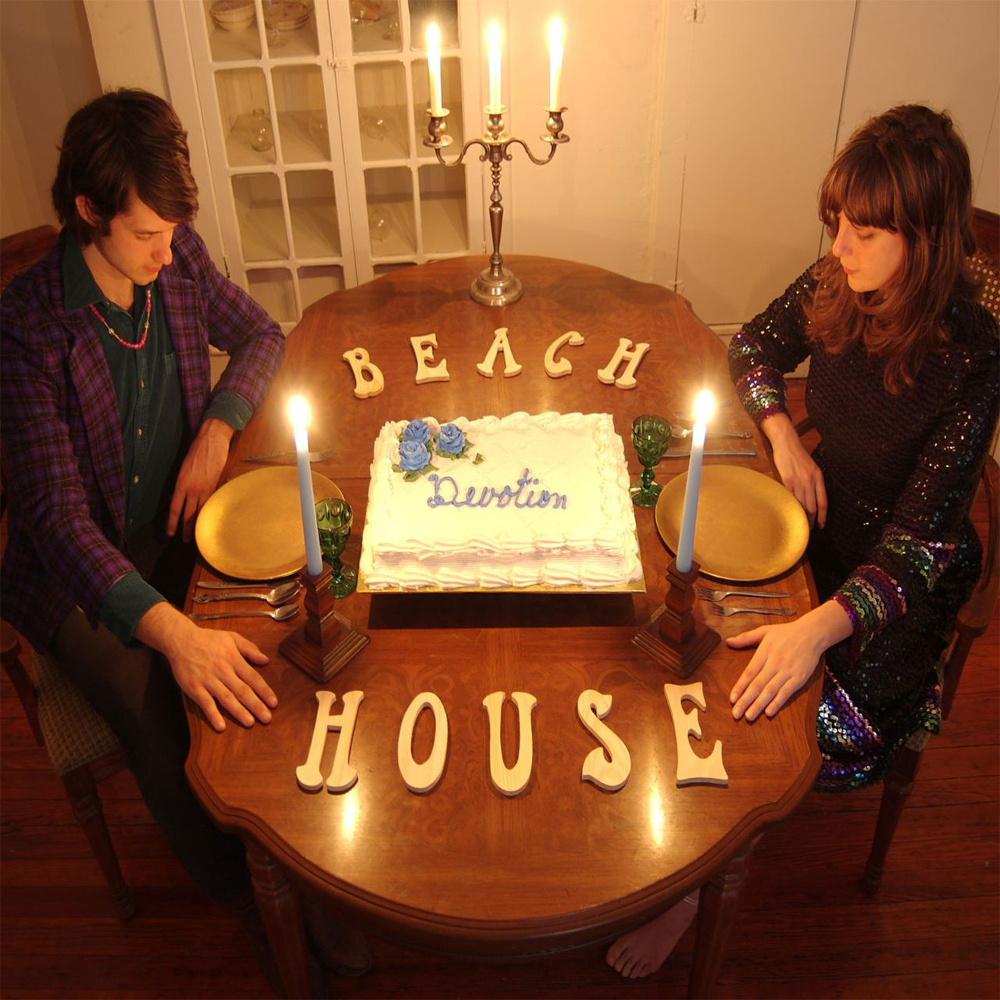 76. Beach House – Devotion
(2008; Carpark)
Writing hazy, detached dream pop is second nature for Beach House. Their sophomore album, Devotion, is slump free; rather, it's a step up in their ambient chamber. Though a bit more melancholy than its predecessor, it's a sort of reflection on where Victoria LeGrand and Alex Scally had traveled since their stripped-down debut album. LeGrand's vocals reach a newly expressive level throughout the album, most notably on trance-inducing ballad "Holy Dances." The duo also covered Daniel Johnston's "Some Things Last a Long Time" for the album, and their version blends in beautifully, bridging one ethereal knockout to another. – Virginia Croft
---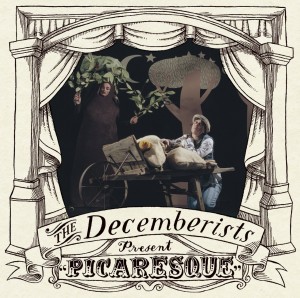 75. The Decemberists – Picaresque
(2005; Kill Rock Stars)
While New York City and the UK served as hotbeds for fashionable, back-to-basics rock 'n' roll and jagged post-punk revivalism, the Pacific Northwest was into a different strain of indie theatricality. The Decembrists, a bookish bunch led by Montana transplant Colin Meloy, played folk-rock focused on traditional storytelling, but their third full-length album, Picaresque, found the Portlandians pushing their enrapturing tales of student athletes and military widows to colorful climaxes. Look no further than the accordion and mandolin led "The Mariner's Revenge Song" for a tune as diametrically opposed to the prevailing NYC ethos yet unabashedly so. – Andy Barton
---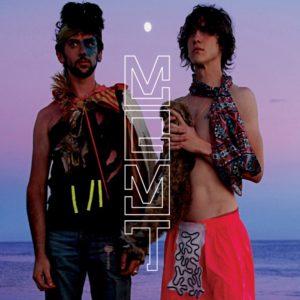 74. MGMT – Oracular Spectacular
(2007; Columbia)
MGMT's debut album Oracular Spectacular has played like a sort of soundtrack to the '00s—while MGMT is far from a one-hit wonder band, tracks such as the singles "Electric Feel" and "Time to Pretend" have continued to be sampled and played over and over since their release. Spectacular reads like a call to arms for young people—with Andrew VanWyngarden and Ben Goldwasser as the ringleaders, pushing their listeners to rise up and embrace their youth to the fullest. It stands as a triumphant debut, brimming with honest outpourings and dance-ready tracks. – Virginia Croft
---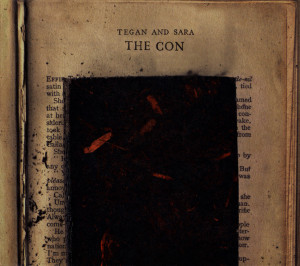 73. Tegan and Sara – The Con
(2007; Vapor)
Prior to The Con, Tegan and Sara's evolution from indie-folk to pop-rock was gradual, but with Chris Walla at the helm the twins' road to electro-pop was accelerated. The Con combines intensely personal lyrics with interesting beats and surprising melodies while still maintaining a piece of the youthful innocence that the sisters have since shed. While their more recent efforts effectively obscure their honesty with layers of sound, The Con simultaneously provides concise focus on their emotions and reveals the depth of their songwriting and composing potential. While it sounds little like their previous or following recordings, it's an indelible link in their evolution. – Chad Gorn
---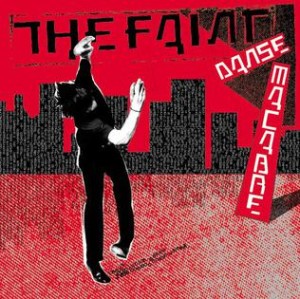 72. The Faint – Danse Macabre
(2001; Saddle Creek)
On Danse Macabre, their third and best album, The Faint danced their way into a darker direction. It cracked open the door into a greater sense of dynamics as they built in an ominous tone and harsher screams ("Like a cast shadow!") in the dramatic opener "Agenda Suicide," and even approach the heaviness of a proper metal band. Todd Baechle lyrically employs a greater degree of social commentary to paint a stark picture of workaday, suburban life. And yet, it still translates well on the dancefloor: "Let the Poison Spill From Your Throat," along with "Agenda Suicide," is among the best songs of the band's career. Even with the bleak messages, The Faint still allow plenty of room for dancing as the grooves grow much thicker. – Wil Lewellyn
---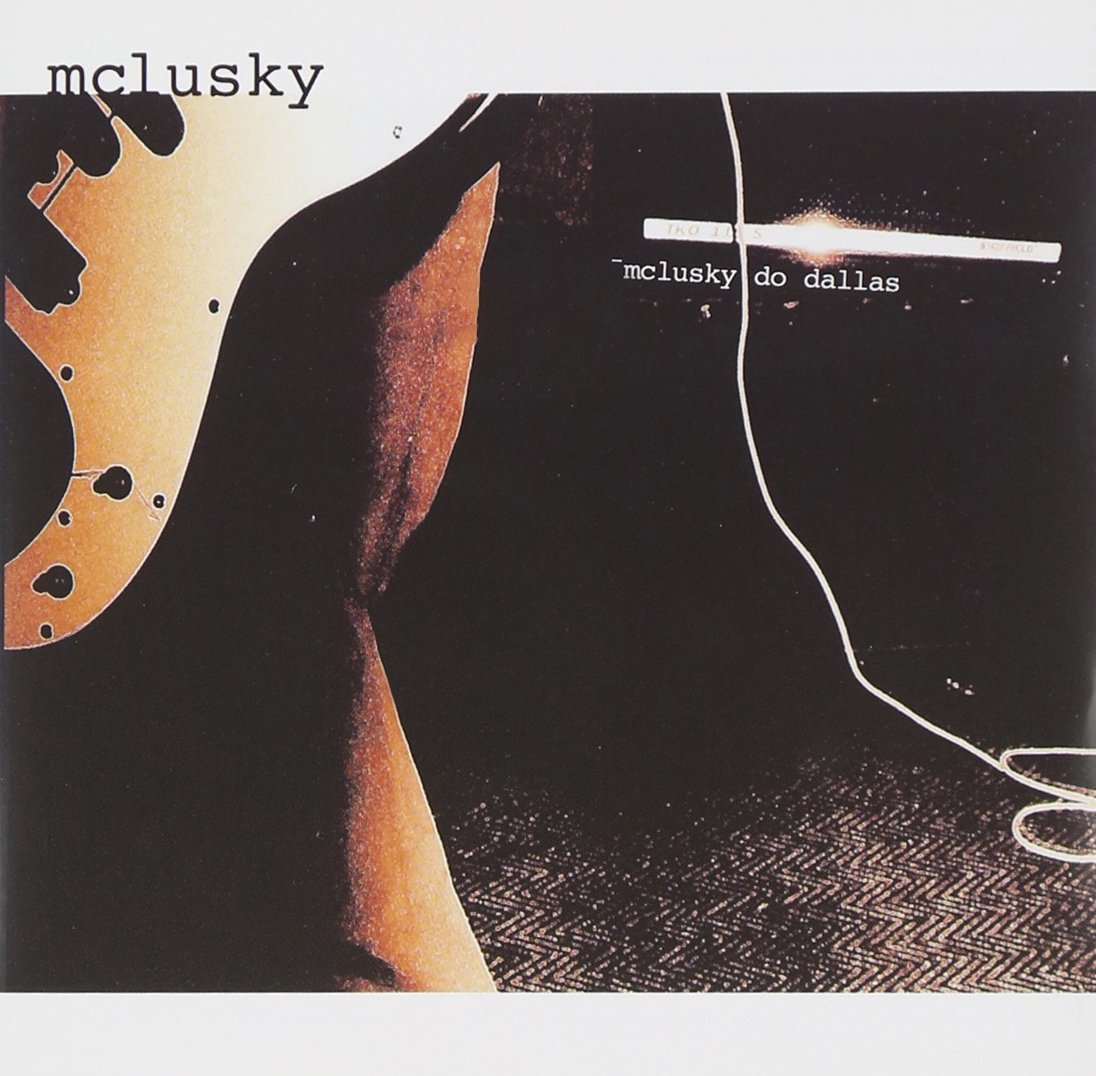 71. Mclusky – Mclusky Do Dallas
(2002; Too Pure)
Welsh noise rock trio Mclusky were notably tight for a post-hardcore outfit, but they always held onto their genre. In 2002, Mclusky Do Dallas was a flicker of hope for reviving rock's true grit. Razor sharp hooks waltz around frontman Andy Falkous' manic vocals, which brilliantly wail on politics, selling out and bands with fake tits. The band's self-awareness matches their blatant criticisms. Mclusky berate scenes and hero worship, keeping tongue-in-cheek on songs like "Fuck this Band," singing, "Fuck this band/Cos they swear too much." The Steve Albini-produced sophomore effort builds post-hardcore chaos on a cleaner surface, making it an outlier at the time of the album's release. But Mclusky Do Dallas is Mclusky's statement that achieves what they do best—never taking themselves too seriously. – Patrick Pilch
---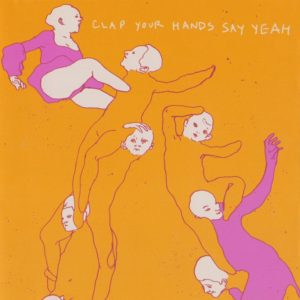 70. Clap Your Hands Say Yeah – Clap Your Hands Say Yeah
(2007; Self-released)
Indie rock darlings all share a common trait: They remind us of the genre's pliability, appearing every so often to tack on variable influences in revision of a preexisting microcosm. Clap Your Hands Say Yeah's self-titled debut fits this mold, introducing frontman Alec Ounsworth's warbles and wails, quavering over 12 consistent pieces of time-enduring indie pop. Beginning with a mantra ("Clap Your Hands!") and ending in a climactic motif ("Upon This Tidal Wave of Young Blood"), Clap Your Hands Say Yeah is a Feelies-esque reverie, with atmospheric instrumental cuts bridging brilliant indie rock staples into a textbook classic. – Patrick Pilch
---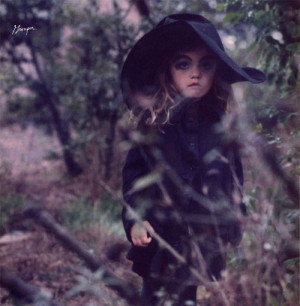 69. Grouper – Dragging a Dead Deer Up a Hill
(2008; Type)
Dragging a Dead Deer Up a Hill finally unlocked Liz Harris' mystery box. For years, she had been making crackling acoustic drone music, impressionistic and grey. Underneath these often-haunted soundscapes was a siren with a melodic ear.  Bringing the slightest sepia tones into her black and white world, the murkiness began to fade and what was left in its wake was a collection of bucolic hymns made for inertia. Rarely is abstract art as vital as Deer, and yet years removed it still echoes like a timeless symphony for drooping eyelids. – Wesley Whitacre
---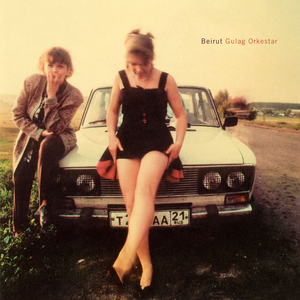 68. Beirut – Gulag Orkestar
(2006; Ba Da Bing)
The darling, effectively twee photos on the front and back of Beirut's debut album Gulag Orkestar were found in a library book in Leipzig, thereby torn out, and later discovered to be shot by photographer Serge Chilikov. The Eastern European-inspired, Neutral Milk Hotel-like music on the album itself also presents a similarly darling quality, but Zach Condon merely performs the music, and his respect and understanding of the style's origins and cultures are clear. Each song pulls from a delicate place, places and eras that were not necessarily pertinent to songwriter Condon's own life, but made genuine and effecting all the same. Instead of making a stereotypical rock album, he took a risk and branched out, delivering a surprisingly enchanting set of exotic folk tunes. – Virginia Croft
---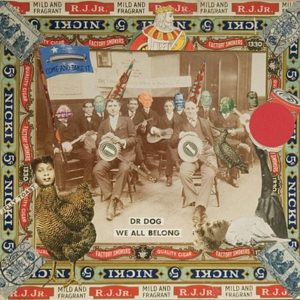 67. Dr. Dog – We All Belong
(2007; Park the Van)
Here is the moment where this Philadelphia quintet's ZIP codes and chart positions would start to trend deservedly upward. With roots in bluegrass and harmonies from the swinging 1960s, Dr. Dog would be guided into new instruments, arrangements and recording processes on this album by producer Bill Moriarty. The results feature a tempered brand of zaniness familiar to fans of Guided by Voices and Of Montreal. Being a Philly resident, I can assure you our underground and AAA radio outlets were bombarded by the band and the album. "Worst Trip," "Old News," "Alaska," "My Old Ways"—on some level, We All Belong was our city's kinder, gentler answer to what Nevermind was in Seattle. I might say you outsiders don't even know, but judging by this album's rank here, well, maybe you do. – Adam Blyweiss
---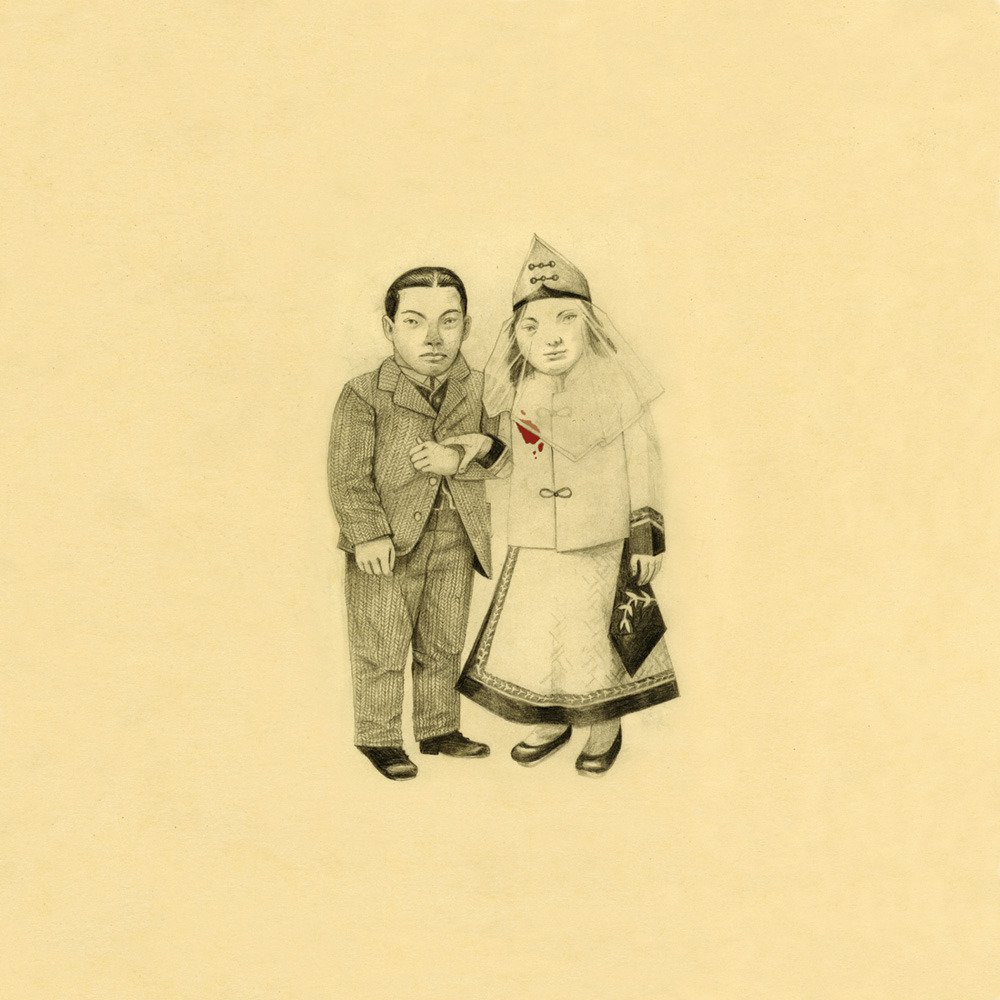 66. The Decemberists – The Crane Wife
(2006; Capitol)
In 2005, The Decemberists along with producer Chris Walla appeared to be experimenting with Picaresque, adding bits of meat to the ends of their sea-shanty indie-folk spears, unsure what they would catch. A year later, they displayed the wide array of sharks, piranhas and eels that they caught and tamed on The Crane Wife. Not only did their musical palette expand to include dance beats ("The Perfect Crime #2") and prog-metal ("When the War Came"), but their penchant for storytelling reached its peak, no word or note wasted. Listen carefully to the images conjured in "The Shankill Butchers" and the title tracks and your dreams will be properly invaded. – Chad Gorn
---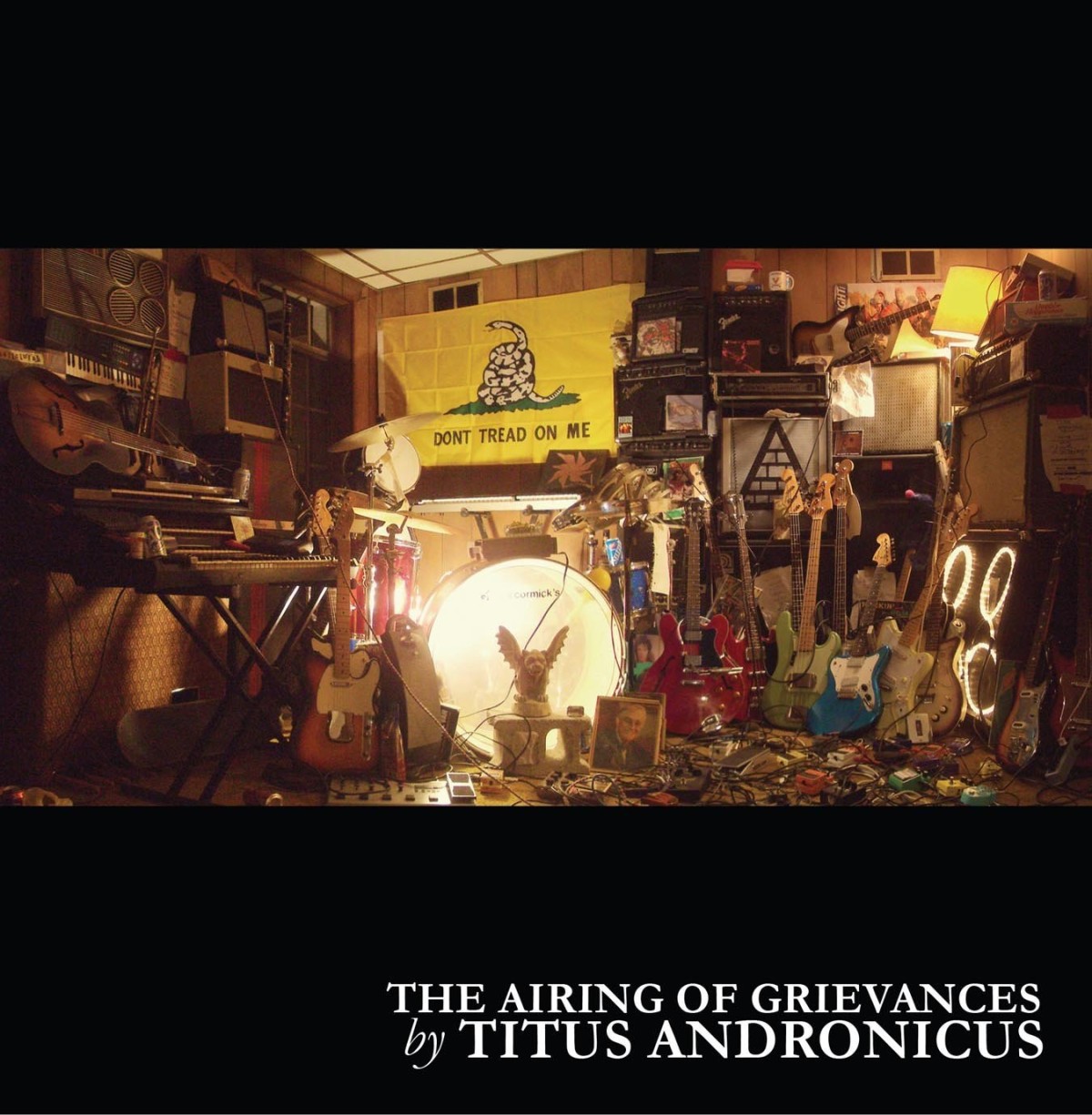 65. Titus Andronicus – The Airing of Grievances
(2008; Troubleman Unlimited/XL)
The debut album by North Jersey punks Titus Andronicus has more cultural references in it than some Quentin Tarantino movies, but don't mistake it for a pastiche: These anthems of loneliness and rage and rampant boozing have plenty of Replacements and Springsteen in their DNA, and yet frontman Patrick Stickles' hyperarticulate yelp and the group's pummeling rock fury never feel anything less than original. The first two installments of the continuing "No Future" epic, which has continued through most Titus albums since, are evidence of the crazy ambition that bloomed later on The Monitor and The Most Lamentable Tragedy, but compressed rock nuggets like the title track and "Upon Viewing Brueghel's Landscape with the Fall of Icarus" have just as much power in their small doses. – Liam Green
---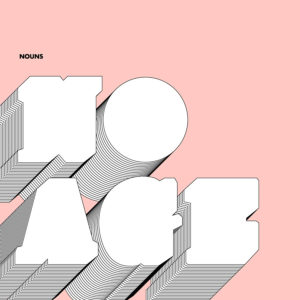 64. No Age – Nouns
(2008; Sub Pop)
Though No Age is essentially a noise rock group, there are wider textures in the garden of abrasive sonics they grew here. On Nouns, punk energy collides with surreal waves of shoegaze-like sounds to create something that at times resembles My Bloody Valentine doing crystal meth with the Germs. The vocals are simple yet direct in their narratives, guiding through the jagged peaks and valleys they throw at the listener. The production is raw in a way that many of today's post-punk bands have tried to recapture but can't always pull off. Any forward-thinking punk collection isn't complete without this album.- Wil Lewellyn
---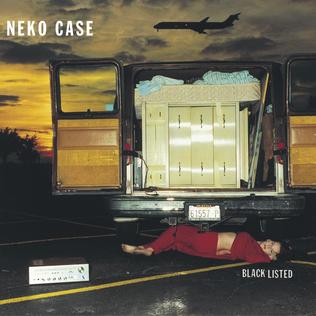 63. Neko Case – Blacklisted
(2002; Bloodshot)
Neko Case's third album was her last before her national profile ramped up in the mid-oughts, and it represents the sum of her talents as strongly as anything in her canon. On Blacklisted Case nestles herself about halfway between country traditionalism and a more aerial mythos, and like her eventual collaborator k.d. lang she brings both conventions together with her stealthily versatile voice. Case paints stark portraits of women under assault, physical ("Deep Red Bells") and cultural ("Pretty Girls"), binding them to more general afflictions of uncertainty and loss ("Lady Pilot," "Ghost Wiring"). The echoing, enchanted countrypolitan musical setting is the perfect backdrop. – Paul Pearson
---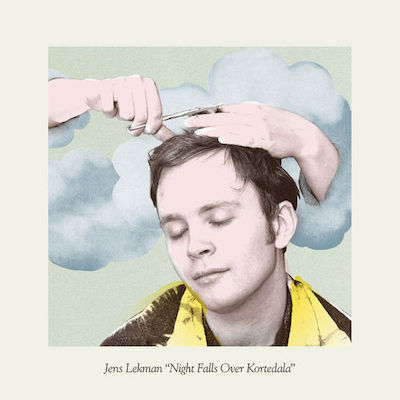 62. Jens Lekman – Night Falls Over Kortedala
(2007; Secretly Canadian)
Sweden's Jens Lekman attaches traditional pop and samples to linear, detail-oriented songwriting, which makes him a charm magnet right out of the box. Night Falls Over Kortedala went all the way with that ethic, with orchestral sweeps, Love Boat disco, doo-wop R&B and more styles pouring out in full flower and melodrama. But rather than distract, they draw out the wit and earned emotion of Lekman's stories, especially the straight-ally comedy "A Postcard to Nina," the intimate haircut paean "Shirin," and the apparently true account of his brief stint as a bingo caller, "Friday Night at the Drive-In Bingo." – Paul Pearson
---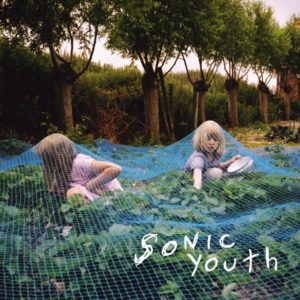 61. Sonic Youth – Murray Street
(2002; Geffen)
The recording of Sonic Youth's 12th album was interrupted by the 9/11 attack on the World Trade Center, and although it's not specifically addressed on Murray Street the melancholy afterwards seeps through. With new, fifth member Jim O'Rourke, Sonic Youth used extended instrumentals and trim lyrics to conjure up a kind of communal retrospection. Thurston Moore's eight-minute "Rain On Tin" winds through a long jam to find something like optimism at the end, and Lee Ranaldo's "Karen Revisted" is a schizophrenic 11-minute winder that tells about ten different stories in one, which is about as good an explanation of New York as one can get. – Paul Pearson
---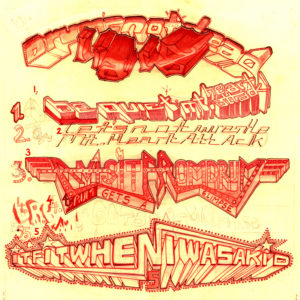 60. Liars – Drum's Not Dead
(2006; Mute)
Liars have never made a lot of logical sense. While it's easy to identify a Liars song when you hear it—mostly because of Angus Andrew's low-moaned vocals—few of them sound anything alike. Drum's Not Dead was a bold step into their weirdest territory upon its release, following two similarly weird but stylistically different efforts in the early half of the decade. Here, they abandoned their Gang of Four ambitions and embraced a spacious art-rock/post-punk style that owed as much to Can as it did to This Heat. And while those definitely aren't reference points that'll lead to a hit record, they did usher in a more exploratory and surprisingly beautiful era of Liars, one where ominous noises would be pursued toward their hypnotic conclusion and three-chord ballads didn't need climaxes or choruses. This album, like Liars' others, doesn't make logical sense either, but none of that matters when it's this breakthtaking to behold. – Jeff Terich
---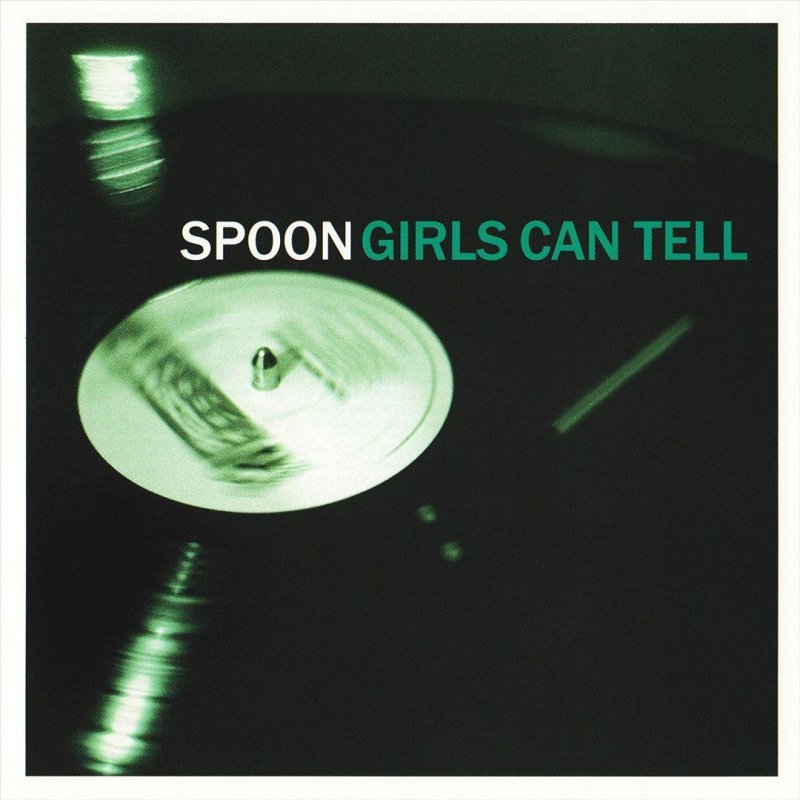 59. Spoon – Girls Can Tell
(2001; Merge)
They'd probably argue differently, but being dropped from a major label might have been the best thing to happen to Spoon. After their 1998 album A Series of Sneaks was released via Elektra to little attention, promotion or marketing efforts, the band found themselves back in the realm of the indies, where they ended up regrouping, penning a couple of slanderous revenge songs and then releasing this glorious masterpiece of a rock record. It's sparse and economical, owing to both Some Girls-era Stones and Wire's late '70s post-punk. Those go together better than you'd think; "Believing is Art," "Chicago at Night" and "Everything Hits At Once" groove sexier than any indie songs I know of, but display a level of melodic complexity within their restraint. They make it look so effortless, but that kind of ease can be a nearly impossible feat to pull off. – Jeff Terich
---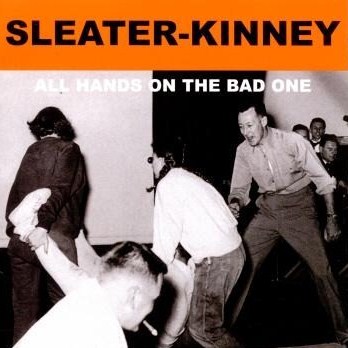 58. Sleater-Kinney – All Hands On the Bad One
(2000; Kill Rock Stars)
On their fifth full-length, Sleater-Kinney made the separate thrills of intellectual insight and musical deliverance happen all over for 37 minutes straight. All Hands on the Bad One contained some of the wisest deliberations on the blotted psyche of rock music since The Who's post-Tommy records ("The Ballad of a Ladyman," "Male Model," "#1 Must Have"), and cast unsparing but inarguable light on cultural fetishization of crime and suffering, especially towards women ("Was It a Lie," "Youth Decay"). Carrie Brownstein, one of indie music's most thoughtful theorists, also makes her case for being one of its greatest guitarists, nailing everything from Television-esque lyricism to raw power. – Paul Pearson
---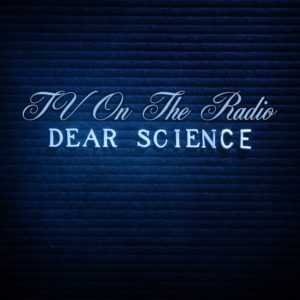 57. TV on the Radio – Dear Science
(2008; Interscope)
TV on the Radio's early triumphs were largely born of a unique set of stylistic characteristics that congealed into something that sounded unlike anything else happening in indie rock at the time, or at any point beforehand. The hypnotic production of Dave Sitek paired with the transcendent vocals of Tunde Adebimpe made their sound special; they're still the core elements of their best tracks. With 2008's Dear Science, five years down the line from their debut EP Young Liars, TV on the Radio's novelty had worn off, giving them the freedom to simply write some of their best songs. Dear Science's tracks are funkier ("Golden Age"), more visceral ("Dancing Choose"), more darkly haunting ("DLZ"). In terms of their canon, Dear Science is far from their most pivotal release, but that doesn't mean it's not one of their best. – Jeff Terich
---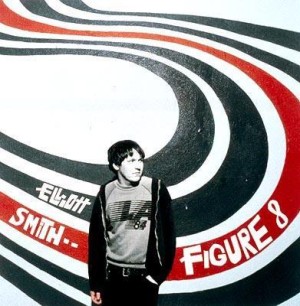 56. Elliott Smith – Figure 8
(2000; Dreamworks)
During the second encore of a two-night run at Los Angeles' Wiltern theater in 2000, timed right around both the November presidential election and Halloween, Elliott Smith performed an out-of-left-field cover of Blue Oyster Cult's "Don't Fear the Reaper." That's not the Elliott Smith that most people remember, but it's the one that takes up most of Figure 8. His last finished album before his untimely death in 2003, Figure 8 is Smith in rock 'n' roll mode, turning up the amps, stepping on overdrive and shedding, for a brief moment, the image of sensitive guy with an acoustic guitar. That guy's here too, on "Someone That I Used to Know" and "Everything Reminds Me of Her," he's just not the dominant personality. Instead, we get the fully realized potential of a songwriting talent like Smith with the major-label budget to match. He lets the riffs blaze in "Son of Sam," pulls out some pick scratches on "L.A." and even takes on full-blown orchestral majesty on "Happiness" and "Can't Make A Sound." That they're also some of his most affecting songs does away with the idea of intimacy being his most potent asset. Smith was a complicated person, but like most human beings, he too just wanted to rock 'n' roll all nite. – Jeff Terich
---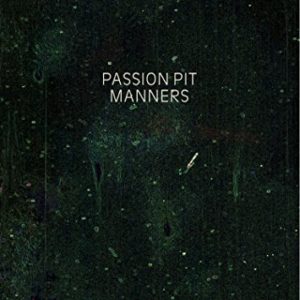 55. Passion Pit – Manners
(2009; Frenchkiss)
Possessed by a hyperactive sense of melody, groove and heart, and led by Michael Angelakos' inhumanly high falsetto, Manners is an unbelievably dreamy and spastic album whose accessibility and immediacy is still stunning eight years later. The production is peerless, but It's the cryptic, near-bottomless depth of the lyrics that represent Manners' mark upon the indie landscape. "Moth's Wings" and "Little Secrets" have some seriously profound and morbid contemplations behind an aural cloak of near perfect indie synth-pop. – Brian Roesler
---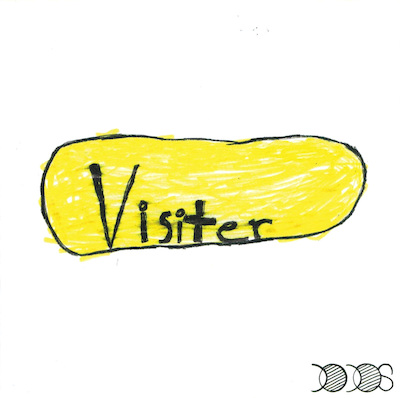 54. The Dodos – Visiter
(2008; Frenchkiss)
While plenty of albums on this list have a glossy, well produced sound, it's nice to see something more rough and jangly make it in. Though the Dodos are not strictly an embodiment of DIY, Visiter's crayon-drawn album art sets a good tone, as different vocalists wade in and out of songs, backed by "I hit whatever was around" percussion. Ultimately, the 14 songs on Visiter have a summery quality to them that holds up nearly a decade later. – Matt Perloff
---
53. The Rapture – Echoes
(2003; DFA/Universal)
Before Brooklyn was overtaken by overpriced condos, it was home to many great garage and indie rock acts that churned some of the best music in the last two decades. More specifically, it was the temporary home of dance-punk. LCD Soundsystem eventually became the leader of the pack, but just a few years earlier it was The Rapture that helped paved the way. It's no surprise that one of the men behind the boards was James Murphy himself, sharpening the sound of the band and of dance-punk overall. Front to back, Echoes is an astonishing achievement. Very few bands were refining this mixture of disco, house and sharp Gang of Four-like post-punk, but The Rapture captured it brilliantly. – Giovanni Martinez
---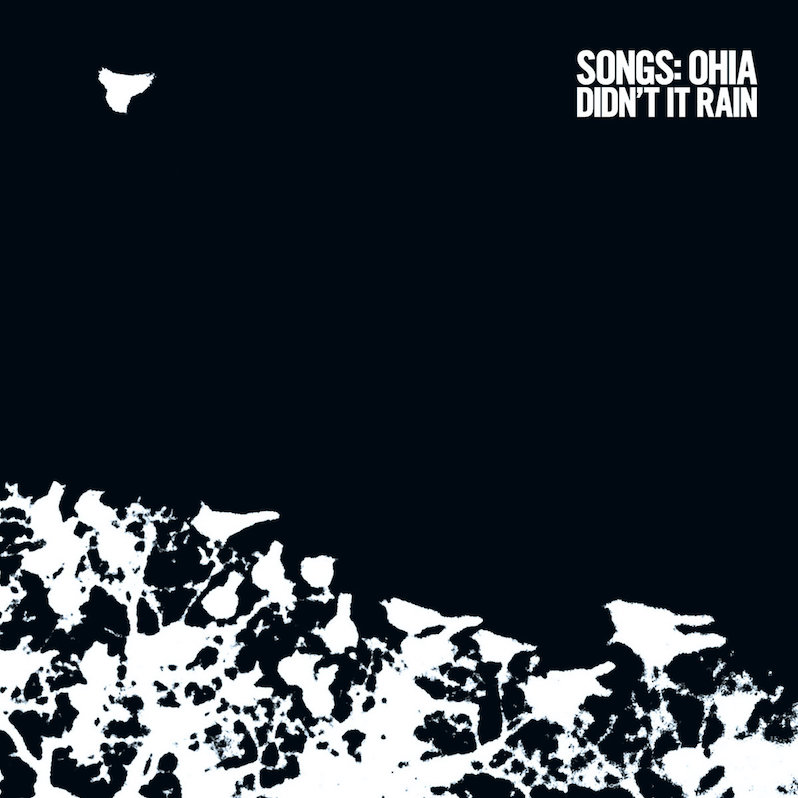 52. Songs: Ohia – Didn't It Rain
(2002; Jagjaguwar)
Jason Molina was Songs: Ohia. Jason Molina was also The Magnolia Electric Co., and before that brief moment in which his two worlds merged, Molina closed the book on the former by releasing one final statement of stark, bluesy elegance. Didn't It Rain was Molina's masterpiece, a graceful and gorgeous album of dirges and ballads that channeled gospel, soul and Delta blues through the smokestacks and gray hues of a slowly crumbling rust-belt landscape. Some of them are stripped down to the most basic essences of songs; they didn't need much else. The progression in "Steve Albini's Blues," for instance, never changes. It never has to—in just two chords, Molina captured an achingly beautiful moment that feels like it's meant to last forever. On the title track, wordless harmonies provide a breathtaking connective thread between Molina's statements of raw humanity ("If I see you struggle, I will not turn my back"). Didn't It Rain would break your heart if it didn't have so much of its own to spare. It's a rare album whose author finds beauty in the places where none expect to find it—in the blue factory flame and the big city moon, between the radio towers. – Jeff Terich
---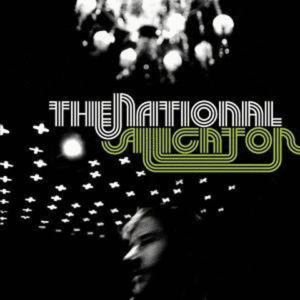 51. The National – Alligator
(2005; Beggars Banquet)
No band has made as fruitful a career out of capturing 21st century melancholy and malaise as The National has, fusing Tindersticks style chamber-pop baroque with Interpol-adjacent post-punk revival beneath snapshots into dimly lit apartments that reveal people at their most awkward, unglamorous or damaged. Doting fathers do obscene dances around coffee tables, memories flash of exes pissing into sinks, and frayed cries of "My mind's not right!" somehow end up as energizing moments of glory. Alligator is the band's most animated album, juxtaposing their hardest rocking songs with their most elegant ballads while showcasing Matt Berninger's curious strengths as a lyricist ("Serve me the sky with a big slice of lemon" being his most surreal moment of romanticism). The greatest argument for this being the band's best album is its closer, "Mr. November," a desperate anthem of doomed hopes. "I won't fuck us over, I won't fuck us over," Berninger yelps. It's almost a foregone conclusion that the narrator of the song is destined for failure. It's a bit ironic, then, that the album ends feeling like a triumph. – Jeff Terich
---
50. Sigur Rós – ( )
(2002; FatCat)
The early music of Sigur Rós is its own creation myth. At least in the rock sector there wasn't anything like the Icelandic band's symphonic base approach, with its melodic romanticism and leader Jónsi's Olympian falsetto. It's a kind of music that discovers its meaning as it's being played. Their second album took chances in almost all facets: Neither the album nor its individual songs have titles, there are no credits, its eight long songs span an hour and 10 minutes, and Jónsi sang all the lyrics in a self-invented language. But only the most automated beings would be alienated by ()'s uncluttered presentation, even with the high attention span it demands. The first half unrolls with melodramatic optimism with blocks of major-key swells and almost sugary piano lines. The second half turns the clouds grey as Jónsi's vocals hit the earth, and the blocks of sound sow just enough discord to get back to center. Sigur Rós may be aesthetic purists, but no one can accuse them of not delivering. – Paul Pearson
---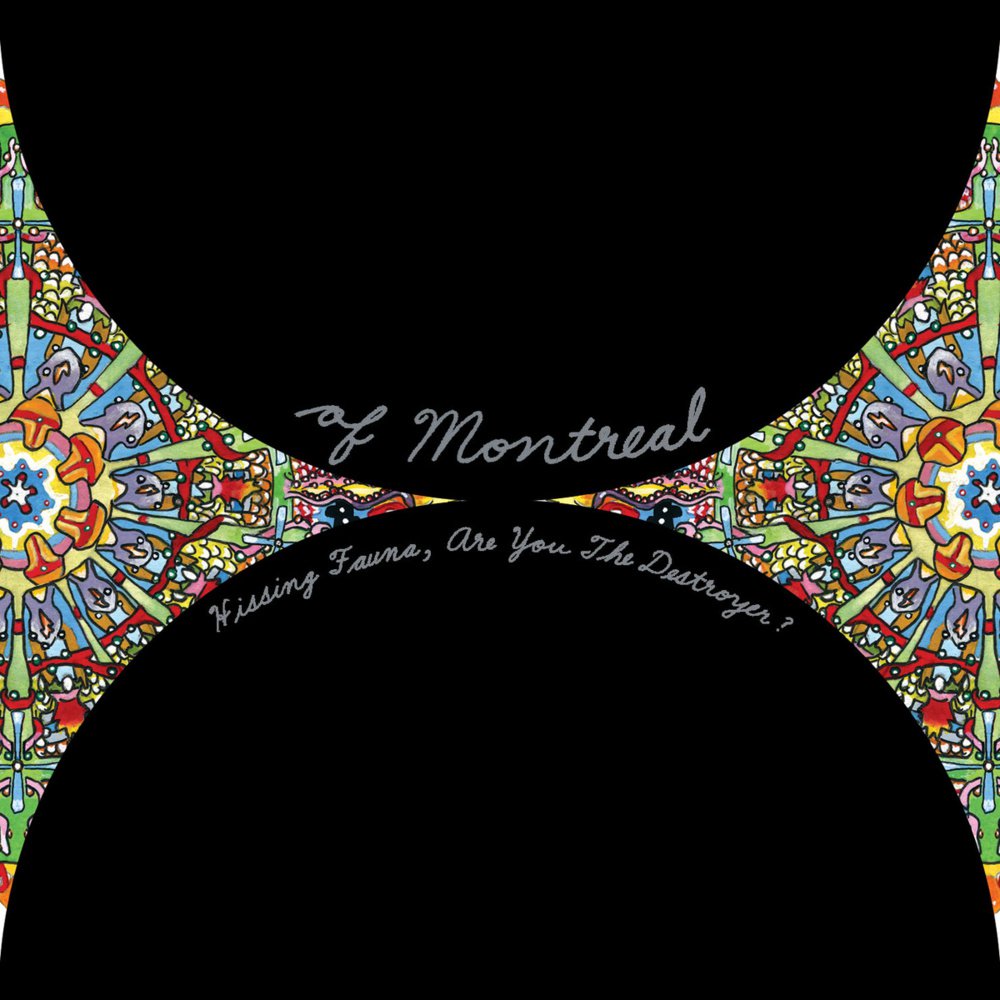 49. Of Montreal – Hissing Fauna, Are You the Destroyer?
(2007; Polyvinyl)
Hissing Fauna, Are You the Destroyer? is a fraught emotional cocktail of mythic proportions. It's casually religious, throwing out mentions of "soul power," and praying to divine powers no one's heard of to forget the past. It also feels like a fantastical depressive episode, with everything before and after "The Past Is a Grotesque Animal" hiding shades of denial, and every bit of mental turbulence concentrated within that epic's 11 minutes. Each track is so dissonant and insularly sensational, yet flows so well into the next. A lazy reading of the album would be that it's "experimental," though it's too vibrant and accessible to leave it at that; even the most wild piece on Hissing Fauna, "Faberge Falls For Shuggie," features stringy synths and lots of shrieking. The album is labyrinthine and complex; you could hear these songs 10,000 times and still not know them. – Paula Chew
---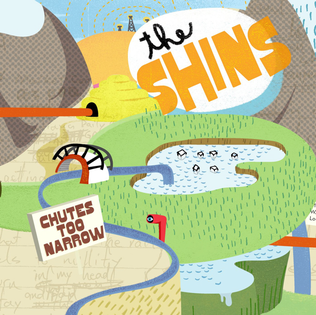 48. The Shins – Chutes Too Narrow
(2003; Sub Pop)
"New Slang" was life-changing; in fact, the person whose life it changed the most was Shins frontman and songwriter James Mercer. That song brought Mercer out of New Mexico obscurity with his jangly indie pop group The Shins, and he's since ended up as the sole permanent member of the band 15 years after their debut (with a handful of Broken Bells releases collabs with Danger Mouse in the intervening years). Yet while the band dissolved somewhat slowly, their last great moment together was 2003's Chutes Too Narrow. Somewhat paradoxically, it's the band's most diverse album and their most cohesive alike, balancing garage rock, alt-country, psychedelic folk and chamber pop all in one best-of-indie mixtape. A lot of that has to do with the versatility of the band itself, who capture each stylistic deviation effortlessly. Yet Mercer himself remains the genius at the center of it all, wrapping even newer slang around tongue-twisting highbrow wordplay in "Saint Simon" and earnestly anxious melancholy in "Gone For Good." The Shins might have always been Mercer's band, but this is proof of the magic they made while they still were a band. – Jeff Terich
---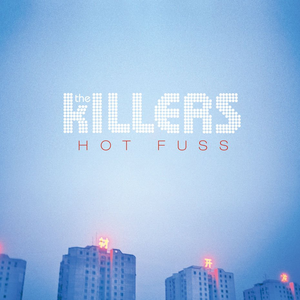 47. The Killers – Hot Fuss
(2004; Island)
The Killers burst into public consciousness in 2004 with their chart-topping debut, Hot Fuss, bringing with them an updated take on synth-focused rock as indebted to Depeche Mode and New Order as it was to the music steadily pouring out of the Lower East Side. Hailing from Las Vegas, guylinered Brandon Flowers and company helped inject a necessary dose of glamour into radio-ready rock and roll, which for years had been fixated on hyper-masculine nu-metal (I still vividly remember a Scout leader of mine utterly perplexed by the line "You had a boyfriend/Who looked like a girlfriend/ That I had in February of last year" after hearing "Somebody Told Me" for the first time on a car ride back from a camping trip).
The band had more mass appeal than most alternative acts of the era and served as a gateway to the realm of underground music and culture, guiding countless teens to the world of David Bowie, New Wave and Factory Records. As think pieces have surfaced over the past few years questioning the relevance of the term "indie" as it relates to describing music as a genre, I often think of The Killers. How could it be possible for a mopey kid into The Cure and a cheerleader into Gwen Stefani to find common ground? The Killers bridged that divide effortlessly, and in doing so, helped burn/rebuild the indie bridge in the process. – Andy Barton
---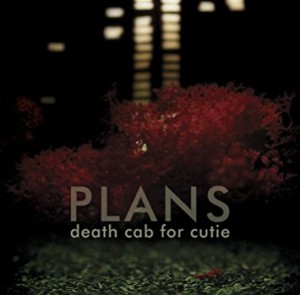 46. Death Cab for Cutie – Plans
(2005; Atlantic)
While 2003's Transatlanticism established Death Cab for Cutie as one of the best indie-rock bands of the '00s, Plans did the same for Ben Gibbard and his songwriting credentials. Owing to signing to a major label, Gibbard settled in to the idea that being a songwriter was his job, and Plans revealed a deeper concentration on melodic hooks and economic arrangements. There is still enough richness throughout the album that it makes for a more-than-suitable follow-up to its predecessor, but there are also enough radio-friendly moments for Atlantic Records to feel justified in its investment. "Soul Meets Body" and "Crooked Teeth" are excellent introductions to DCFC for any newcomer, but the biggest hit off of the album, "I Will Follow You into the Dark," is as uncharacteristic for the band as it is atypical of a radio single, featuring only Gibbard on vocals and guitar. It is also as well-written a tune as any that the band produced. – Chad Gorn
---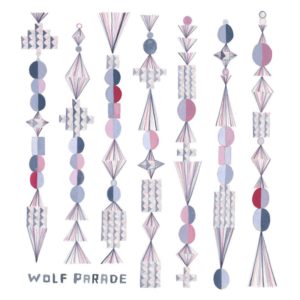 45. Wolf Parade – Apologies to the Queen Mary
(2005; Sub Pop)
Splitting up songwriting/vocals duties between the equally prolific Dan Boeckner and Spencer Krug, Wolf Parade divide and conquer on Apologies to the Queen Mary, the jolting and off-kilter debut from Montreal's mid-2000s indie rock darlings. The Isaac Brock-recorded release came to fruition after the Modest Mouse frontman aided in signing the Canadian quartet to Sub Pop Records. Apologies provides a cross section of prog, post punk and straight up rock'n'roll, filtered through some of the most talented artists within the thriving Montreal underground scene. Tossing in influence from the jittering art punk of Talking Heads with the fleshed out noise of the Pixies, Wolf Parade strike indie rock gold on the blooming "Modern World" and boisterous "Fancy Claps." Each track is an integral part of an eight song leadup to the album's triumphant and timeless "I'll Believe In Anything." Despite being vocally similar, both frontmen bring their finest chops and ideas to the table for Apologies, culminating in a career-defining, genre-transcending masterpiece. – Patrick Pilch
---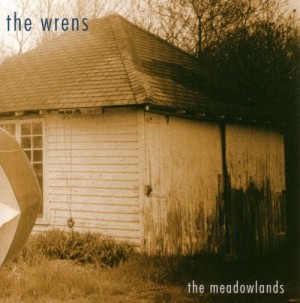 44. The Wrens – The Meadowlands
(2003; Absolutely Kosher)
The Wrens were the same band in 2003 as they were in 1996, technically, but they were dramatically different people. Just like all their other recordings (see: Secaucus, Abbott 1135), The Meadowlands was named for a place of residence, with the brown house photo on the cover a chilling image of the site of the hardest lessons about growing up. The Meadowlands is, in other words, kind of a bummer. It's a breakup album that veers from the defeated ("Happy") to the angry ("Hopeless") to the indecipherable ("Per Second Second"), all the while telling the story that few proper emo albums could capture in such melancholy realism. That the album actually comes across as catchy, fun and enjoyable in some of its most triumphant moments without sacrificing its gravitas is testament to how the band's songwriting had matured as well. It was a new peak for the band, one whose follow-up has yet to surface. We know it exists, but if it means the dirty riffs of "Everyone Chooses Sides" are the ones still reverberating, then what's the hurry? – Jeff Terich
---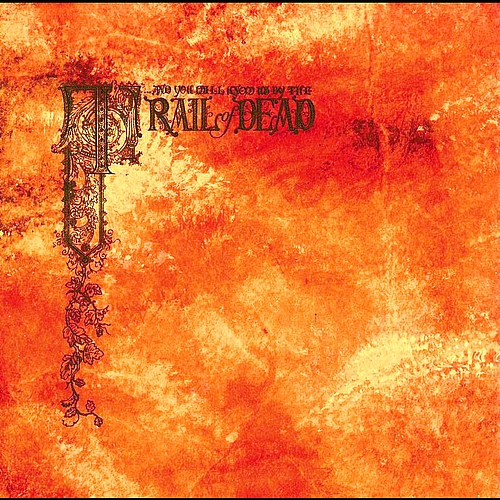 43. …And You Will Know Us by the Trail of Dead – Source Tags & Codes
(2002; Interscope)
There are certainly sonic antecedents to Trail of Dead's sound, and also some successors (Sonic Youth, Husker Du and Fugazi prominent among the former), but few albums, if any, quite sound like the third, breakthrough album by Texas trio …And You Will Know Us By the Trail of Dead. Source Tags & Codes is both incredibly melodic and ear-splittingly abrasive, sometimes at the same time, the guitars by Conrad Keely and Jason Reece alternating between comfortable harmonic interplay and all out furious riffage, with the two alternating between axework, drums and vocals throughout the record. Few commercial or "indie" rock songs of the 2000s have an iota of the future that's packed into songs like "Another Morning Stoner," "Homage" and "Days of Being Wild." Trail of Dead peaked with Source Tags, and a few later installments in the band's catalog are downright embarrassing, but this record remains a stunner 15 years later. – Liam Green
---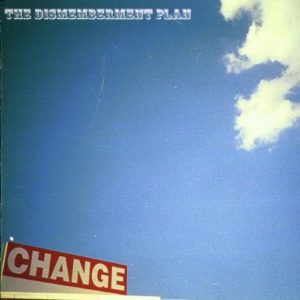 42. The Dismemberment Plan – Change
(2001; deSoto)
The Dismemberment Plan started off as a noisy and agitated punk band—one defined by their own unabashedly fun live sets—so by the time they released Change, it seemed like they were starting to pump the brakes a bit. They likely didn't plan it as their (then-) final album at the time, but the starkness of "Automatic" and the breezy pacing of "Sentimental Man" certainly suggested that, at the very least, their punk rock days were behind them. In contrast to its predecessor, Emergency & I, The Dismemberment Plan's Change feels more measured and meditative, a pretty yet melancholy post-punk recording that traded late-twenties angst and almost caricaturistic nervousness for ruminations on death ("Face of the Earth"), autonomy ("Following Through") and finding strength in the mundane ("Superpowers"). There are no exclamation points on Change, merely ellipses—it simply couldn't work as a punk album by design. Change is awash in shades of earth tone, embracing adulthood through unexpectedly poignant realism. – Jeff Terich
---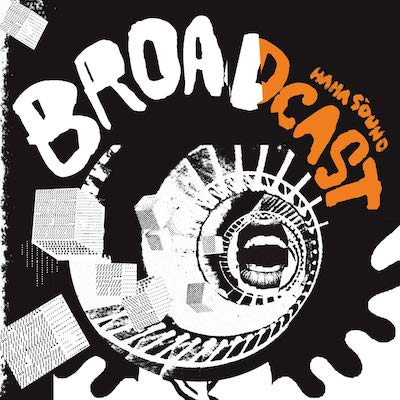 41. Broadcast – haha Sound
(2003; Warp)
For a band that once held the distinction of being one of the only artists on Warp Records to use guitars, Broadcast seemed to erase most identifiable outlines of conventional instrumentation by their second album. Blessed by a set of increasingly obscure mid-century influences—krautrock, Syd Barrett, French yé-yé pop, Raymond Scott, Valerie and Her Week of Wonders—haha Sound is the full realization of an aesthetic painstakingly crafted for more than half a decade yet seemingly created from pure magic. On tracks like the Silver Apples-inspired single "Pendulum," Broadcast let the wires show, revealing a buzzing and pulsing machine fused together with overheating machine-shop parts. Yet elsewhere, on the hypnotic "Man is Not a Bird" or the euphoric pop standout "Before We Begin," Broadcast's melodies are blurred at the edges, their effects made to sound vintage but curious at best to place, the honeyed voice of the late Trish Keenan providing the only tether back to the real world. But that place is much less appealing once you've paid a visit to Broadcast's psychedelic sound world. Step inside haha Sound's sensory expanse and risk never wanting to leave it. – Jeff Terich
---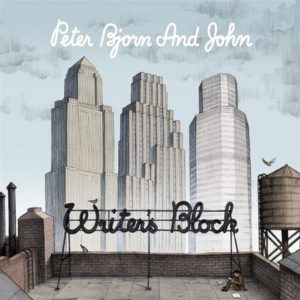 40. Peter Bjorn and John – Writer's Block
(2006; Wichita/V2/Startime)
We've written a Top 10 on essential songs with handclaps, and we'd love to do one on songs with whistling. There's just one problem: you might have the be-all, end-all whistling song here on this third album from Peter Bjorn and John, no listicle necessary. Propelled by vocals from The Concretes' Victoria Bergsman, "Young Folks" was ubiquitous in its day and remains so in pop culture, heard in movies, TV shows, commercials and video games. And yet it's merely representative of an altogether cheeky, breezy album inspired by the creative output and relationships emanating from the band's Stockholm neighborhood of Hornstull. You'll find patient, persistent momentum in "Up Against the Wall" and "Amsterdam," as well as chiming claustrophobia in "Start to Melt" and "The Chills," and feel comfortable with each. – Adam Blyweiss
---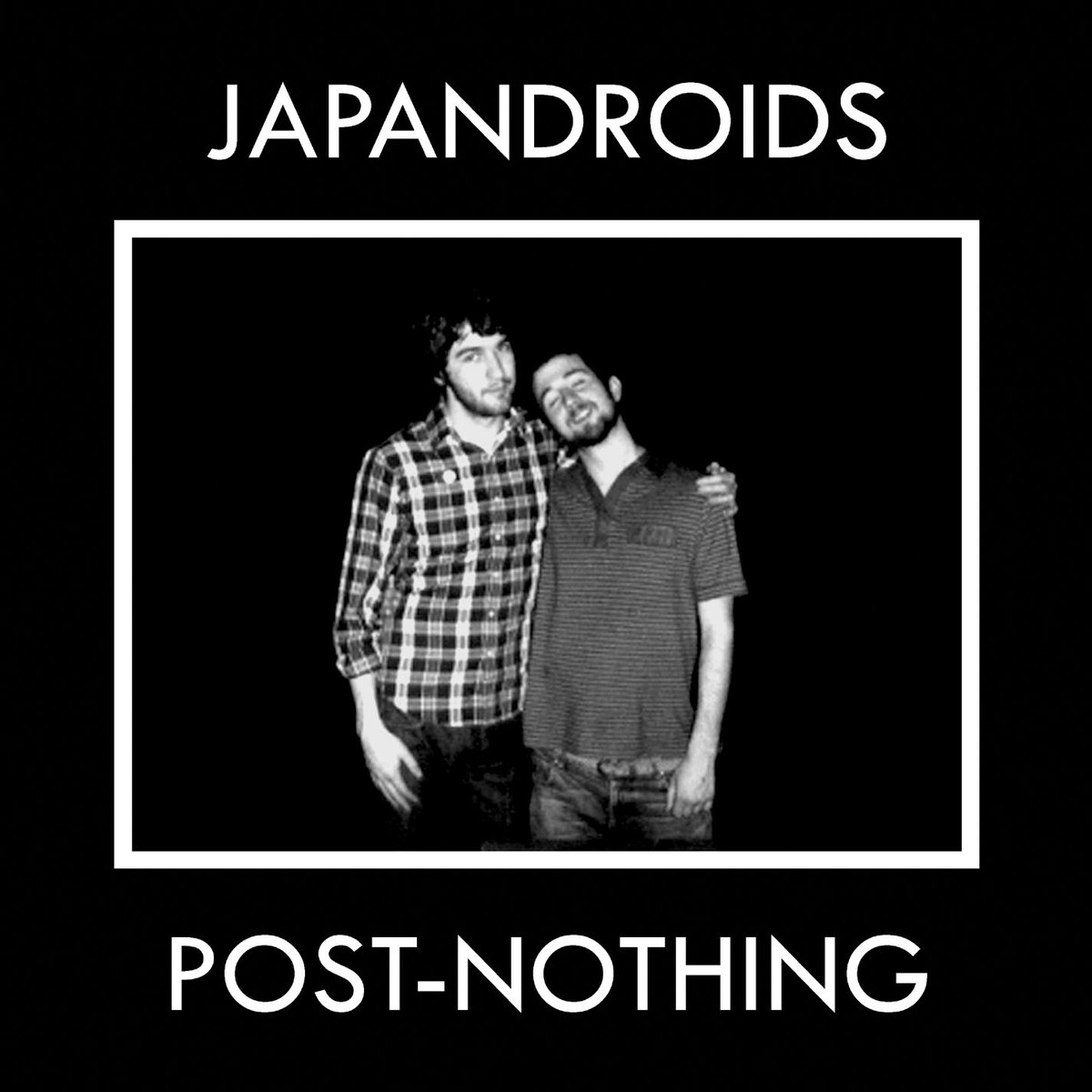 39. Japandroids – Post-Nothing
(2009; Polyvinyl)
Japandroids almost broke up before releasing Post-Nothing. Self-financed but frustrated with a lack of success, Japandroids continued to go through with finishing their debut with little interest in promoting it. Yet with eight songs recorded between two members, this is a record that almost a decade later still packs a fucking punch. The opening, ripping chords from "The Boys Are Leaving Town" still sends chills down the spine. Post-Nothing is a wonderful snapshot in time from a band that was full of energy and writing songs about love ("Crazy/Forever"), heartbreak ("I Quit Girls") and appreciation for their Canadian homeland ("Sovereignty"/"East Rockers Vancouver"). While Japandroids have decidedly grown up on their last couple of releases, Post-Nothing is the band at their prime. -Giovanni Martinez
---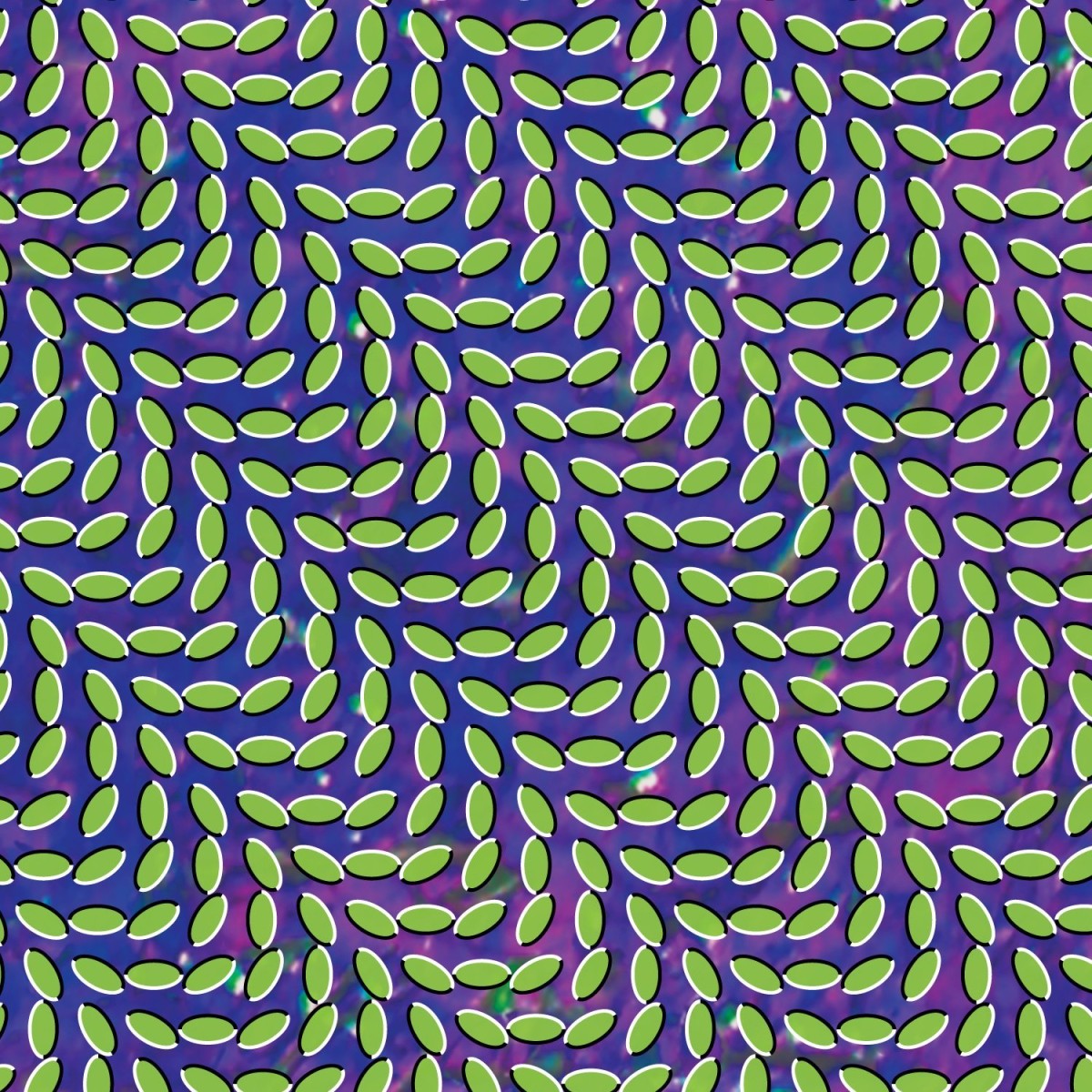 38. Animal Collective – Merriweather Post Pavilion
(2009; Paw Tracks/Domino)
Merriweather Post Pavilion is a wildly experimental album from an outfit already defined by experimentation. Breaking from convention due to the absence of the group's guitarist Josh Dibb, the album's tonality and form came to be defined by the change in personnel. From the manic burst of energy put forth from the opening track "In the Flowers," the band's energies never seem misdirected, everything seems to be in its proper place. It's no surprise that the album has been cited by many artists, critics and music aficionados alike as being one of the defining albums of the late 2000s. It's a transcendent work—a flirtation with the avant garde channeled through meticulous songwriting. It would seem that on paper it's hard to sell someone on powerful, avant garde, electronic-laced indie psychedelia, but Animal Collective built bridges instead of barriers on MPP. – Brian Roesler
---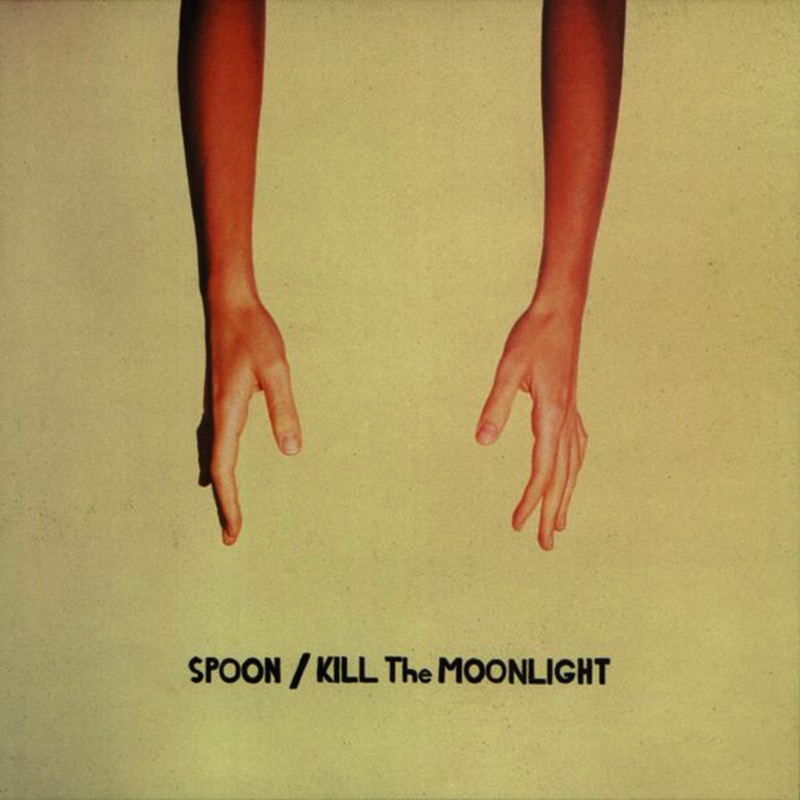 37. Spoon – Kill the Moonlight
(2002; Merge)
Every band has their high watermark record that eventually sets them off on a path to something greater. Kill The Moonlight is Spoon's claim to fame. After being dumped from a major label and having to get back on his feet again with Girls Can Tell, Britt Daniel decided to take another turn. According to Daniel, "Girls Can Tell was all about trying to replicate this '60s R&B/pop feel—about finding a piano and reverb and being able to use them for the first time." And damned if that guy doesn't really love his reverb and piano, two elements that have become staples in most Spoon songs. With Kill the Moonlight, Daniel and company take that idea further, stripping down to the essence of the band, with little else added. "The Way We Get By" ended up being Spoon's calling card, a brilliantly crafted tune that ranks as one of the band's catchiest. Matched up with the semi-autobiographical "Jonathan Fisk," "You Gotta Feel It," and "Don't Let It Get You Down," Kill The Moonlight is the record that probably introduced most listeners to Spoon. It's also the one that proved that their formula for making great rock music couldn't be tampered with. – Giovanni Martinez
---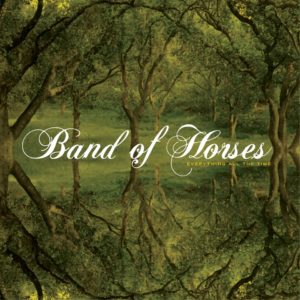 36. Band of Horses – Everything All the Time
(2006; Sub Pop)
Following the split of the slowcore chamber pop outfit Carissa's Wierd, bandmates Mat Brooke and Ben Bridwell would continue to expand and revise the Pacific Northwest's thriving indie rock scene as Band of Horses. The duo (plus Sera Cahoone and Tim Meinig) would shift from the introspective, emo-slanted work of their former band, prepping the new group's debut for large-scale venues with reverb drenched vocals and sweeping hooks. Everything All the Time draws comparisons to guitar-focused contemporaries such as My Morning Jacket or The Shins. While tracks like opener "The First Song" and highlight "The Great Salt Lake" adhere to the expansive approach, Band of Horses' folkier moments exude Neil Young's spacious twang. Five of the ten tracks on Everything All the Time are taken from Band of Horses' self-released Tour EP, an album documenting the group's halcyon days. Recorded live with background chatter and laughter, the EP gives an earnest sampling of Everything All the Time's brilliant realization, an authentic taste of prime Americana-infused indie rock. – Patrick Pilch
---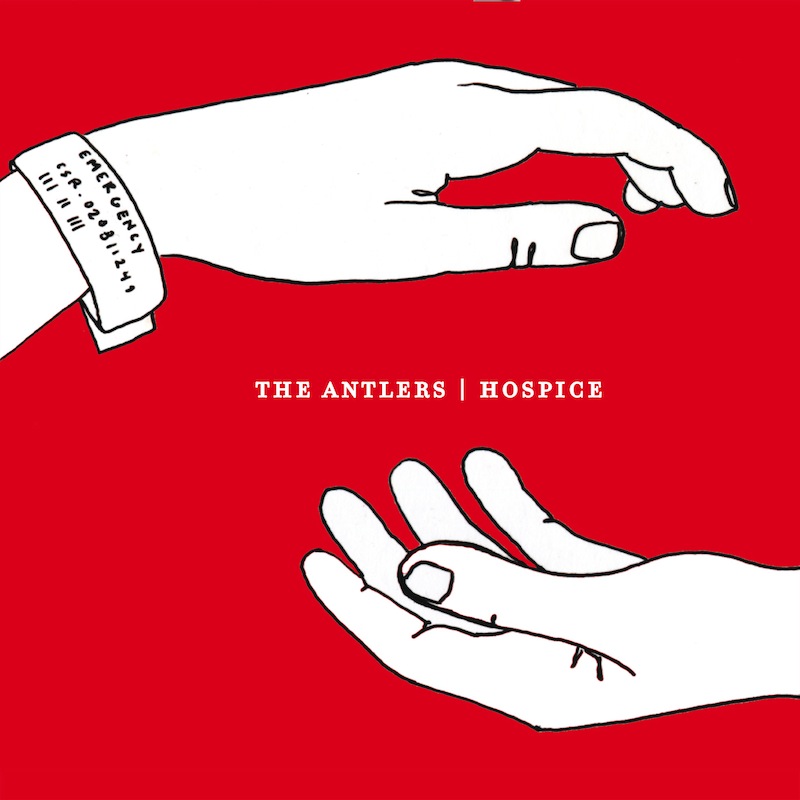 35. The Antlers – Hospice
(2009; Frenchkiss)
Go into an Apple Store circa 2009 and the iPod Nano ads have Hospice on the iPod's screen. I always thought this was bizarre, some ad suit's attempt to throw in a hip, current album cover by googling "Pitchfork best new music" and picking the first result without listening to it. Because, let's face it: Hospice is a depressing fucking album. You're going to try to use that to sell iPods? It's also, capitalism aside, a beautiful album. Peter Silberman's ability to go from whisper-quiet to crescendo-exploding-loud (sometimes in the same song) will never get old, his dying-relationship-as-a-kid-dying-of-cancer-lyricism will never not be heartbreaking, and the outro of "Epilogue," the shouts of "Sylvia/Get your head out of the oven," will always hold a certain power. Hospice is an amalgamation of styles, from post-rock and ambient to folk and noise rock, and the result is an exhausting journey of an album. – Matt Perloff
---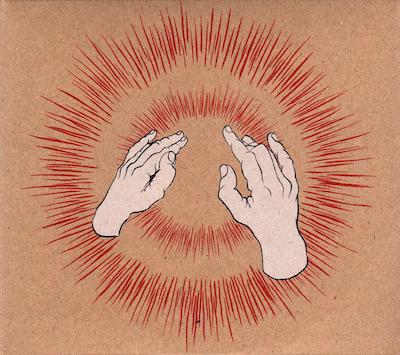 34. Godspeed You! Black Emperor – Lift Your Skinny Fists Like Antennas to Heaven
(2000; Kranky)
When Lift Your Skinny Fists Like Antennas to Heaven surfaced in 2000, critical reception was unanimous. Aching build-ups, lush horn sections and richly layered instrumentals, the fate of Godspeed You! Black Emperor was settled. They were to become a breakthrough act, one who delivered sociopolitical messages in their explosive compositions, all tied together by an array of horns, string sections and anything in between. At that point in time, the term post-rock had been crammed in the corners of cult favorite bands such as Tortoise or Slint, but never had it been brought to the forefront of indie rock like Lift Your Skinny Fists Like Antennas to Heaven did. Although the timeline of Godspeed has been a little patchy—and at times nonexistent—to this day, there is still nobody who can do it quite like Godspeed You! Black Emperor does. – Timmy Michalik
---
33. Modest Mouse – Good News for People Who Love Bad News
(2004; Epic)
Modest Mouse found success, or at least mainstream exposure in terms of Billboard metrics, through the undeniable polish of 2004's Good News for People Who Love Bad News. If you were alive during the time and even moderately cohesive in thought, you have experienced this album in some fashion already; its prominence was inescapable. Swimming in a sea of hit singles, Modest Mouse did the thing so many indie listeners fear: they "sold out." But Good News for People Who Love Bad News is a distillation of years of combined efforts and struggles to produce a work that was approachable but still possessed the lyrical wit and cynicism that defined Modest Mouse's long and reputable career. There's nowhere to stop gushing about this album, even this far down the road. From "Black Cadillacs"' flawless pacing to "One Chance"'s gentler and memorable harmony and "Bury Me With It"'s explosive chorus, Good News is a lineup of just over a dozen of Modest Mouse's greatest single tracks. And yes, "Ocean Breathes Salty" is still the best song on the album. Fight me. – Brian Roesler
---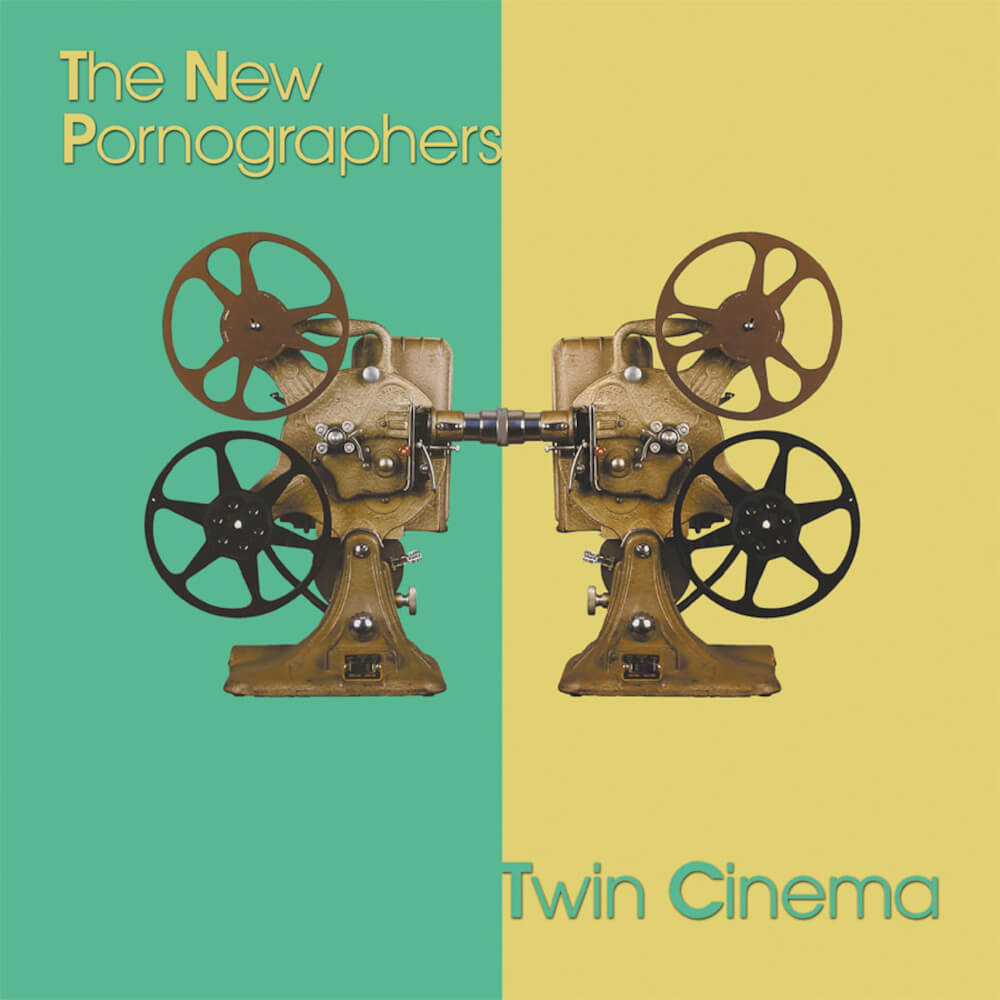 32. The New Pornographers – Twin Cinema
(2005; Matador)
Twin Cinema sits somewhere woodsy, somewhere comfortably surreal. It's choppy in character, so upbeat it never settles, and leaves the listener winded at its close. It's solid on all sides, with typically sharp vocal harmonies; Neko Case is exceptionally brilliant here, showcasing her dynamic abilities on standouts "These Are the Fables" and "Stacked Crooked." "Jackie, Dressed in Cobras" and "Three Or Four" feature riffs that are catchy as all hell, and "Use It," while structurally straightforward, exploits its stellar cast of artists and fully satisfies. The result is a conglomeration of ambitious tracks, heartily sewn together to form a work that's much less patchwork than it is tight and poppy and powerful. – Paula Chew
---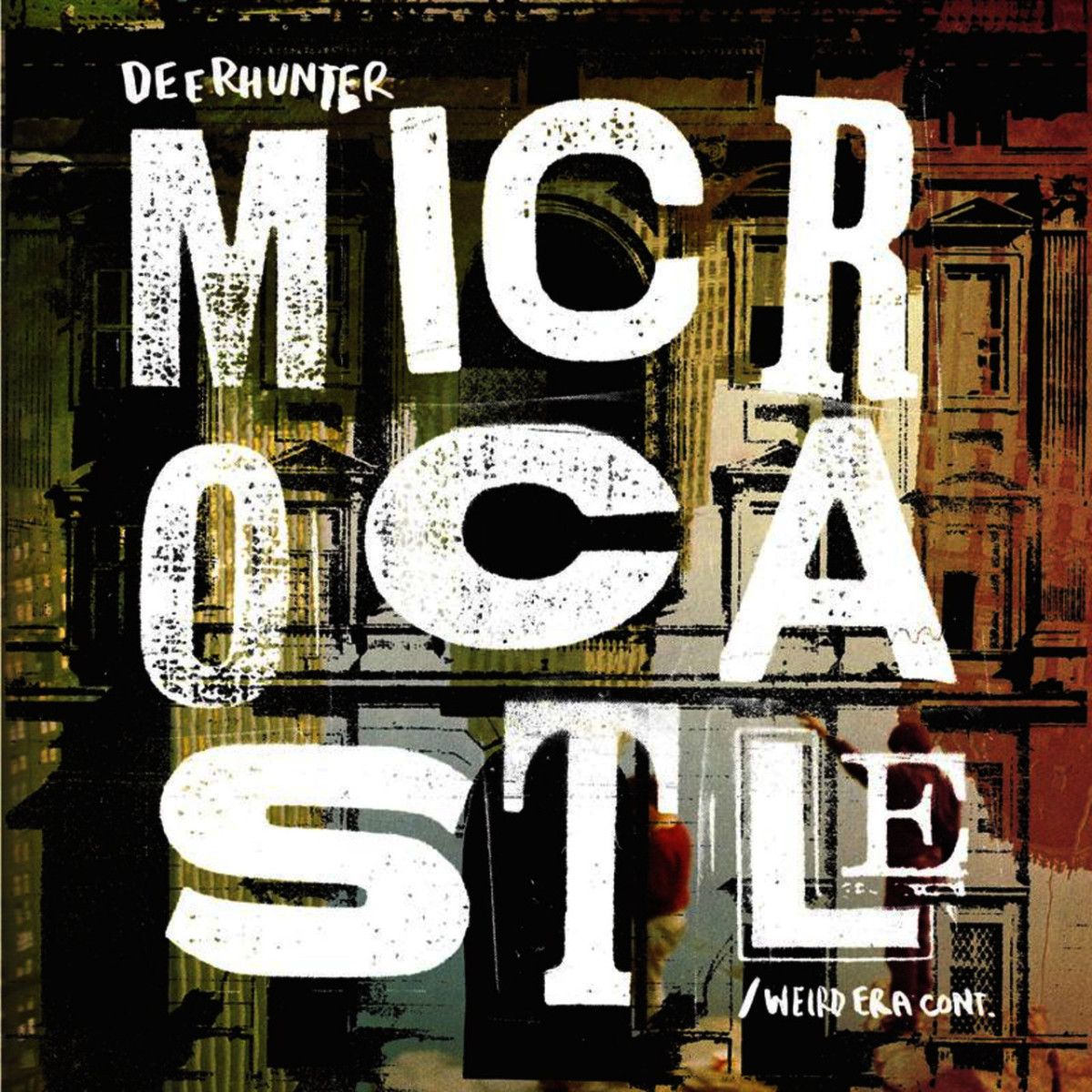 31. Deerhunter – Microcastle/Weird Era Cont.
(2008; Kranky/4AD)
Double LPs—specifically sets released as two albums in one—are especially hard to come by nowadays, and finding one as consistent as Microcastle/Weird Era Cont. is an entirely different ordeal. Both albums would leak after a Mediafire link mishap on the band's blog, exposing unmastered Weird Era demos, as well as Bradford Cox's second studio LP as Atlas Sound. Fluctuating between a variety of genres and influence, Deerhunter's third proper full length blends elements of shoegaze, freak folk and garage rock into two cohesive, standalone LPs. Each album represents potential artistic direction, with the former dropping Cryptograms' heavy effects usage, and the latter offering a sonically natural progression to its predecessor. As Marc Hogan points out in a first take review for Cryptograms, Deerhunter are essentially a pop band. Highlights like "Vox Celeste," "Never Stops" and "Nothing Ever Happens" prove that beneath Deerhunter's thick layers of psychedelic distortion and hypnagogic effects lie spiraling bass hooks driving thoughtful pop moments. – Patrick Pilch
---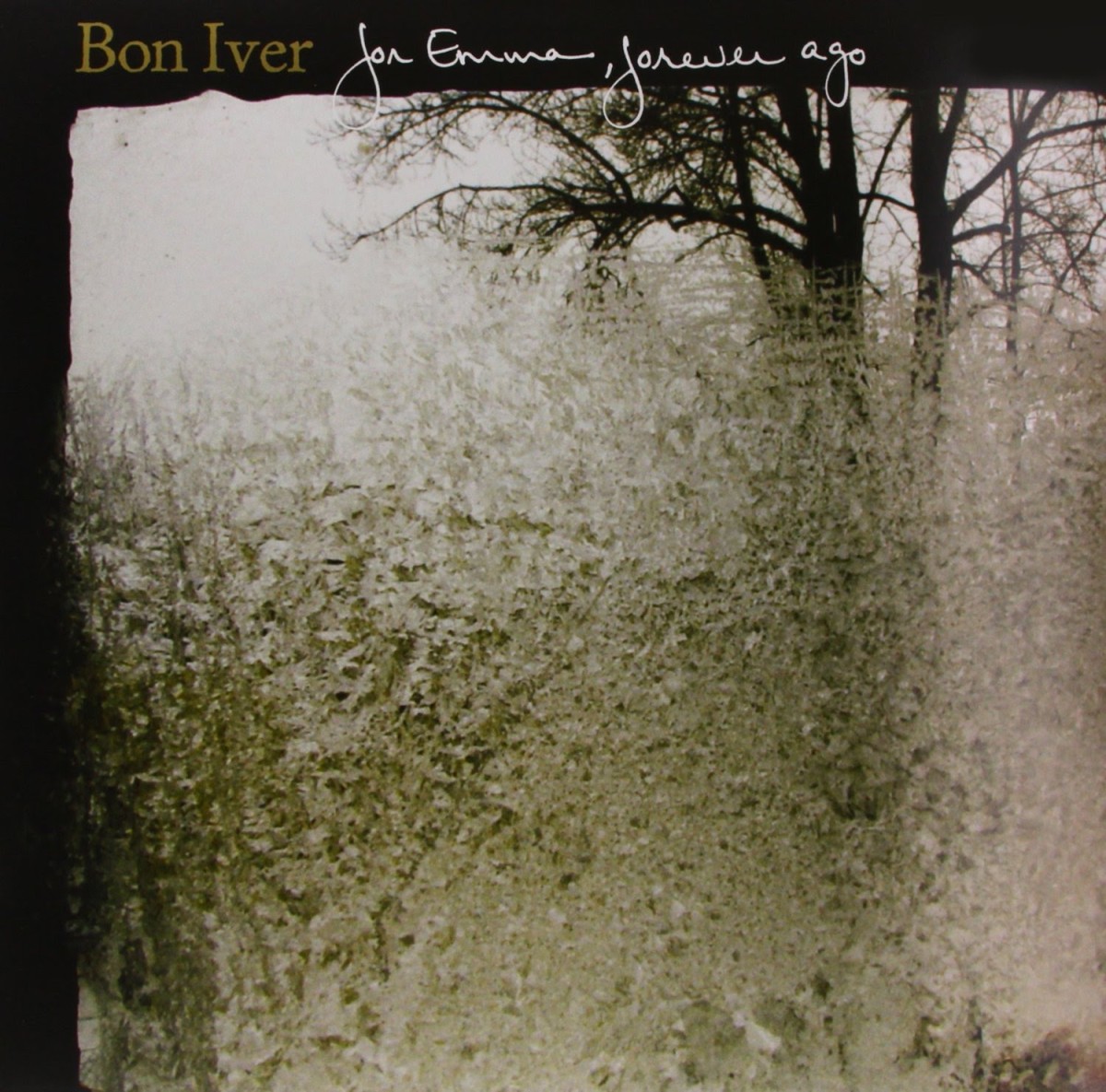 30. Bon Iver – For Emma, Forever Ago
(2008; Jagjaguwar)
The mythology behind For Emma, Forever Ago often threatens to overshadow the actual content contained within it. Heartsick and unheeded Justin Vernon retreated to his now fabled cabin in the woods, guitar in tow. The eternal iconography this stirs up is potent—the snow shackled woods thawing underneath the fever of heartbreak—but stronger still is Vernon's ability to place his elegiac words into yawning space. Tracks such as "Lump Sum," "Creature Fear" and "The Wolves" demonstrate Vernon's affection for choral ambience, a characteristic that is utterly rare when contrasted against his acoustic poetry.
These cavernous openings allow the listener to transpose themselves onto the frigid landscapes of Emma. The 10 years that have passed since Vernon solemnly unleashed Emma to the world have seen the songwriter go onto titanic undertakings. From smoking weed with Rick Ross while recording Kanye West albums to launching his own music festival, Bon Iver has become a brand. But his demure roots still loom large: "I toured the light; so many foreign roads for Emma, forever ago." It always comes back to Emma. – Wesley Whitacre
---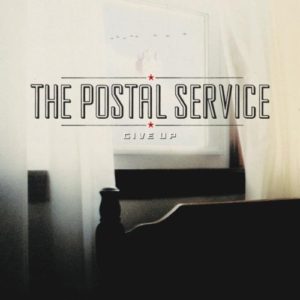 29. The Postal Service – Give Up
(2003; Sub Pop)
The process of musicians mailing each other CDs of experiments grown from prior stems may seem like a quaint notion in today's world of file-sharing services and high-speed Internet. But the pauses inherent in that process let this one-off album of digitized rock balladry bloom from Dntel lead brain Jimmy Tamborello and Death Cab for Cutie lead singer Ben Gibbard, after working together on the 2001 Dntel song "(This Is) The Dream of Evan and Chan." Its harshest critics claim Give Up doesn't live up to the standards set by these artists' primary concerns, but I would argue Give Up is a standalone anomaly. The well-known love song "Such Great Heights" shows Gibbard comfortable piecing together performance and storytelling over sound that hews close to Tamborello's IDM. Standout cuts "Recycled Air" and "The District Sleeps Alone Tonight," meanwhile, find Tamborello able to soften his prickly production for a measure of pop accessibility. Music for airports? This is music for flight itineraries, shipping services, and not just the cloud but all of them. – Adam Blyweiss
---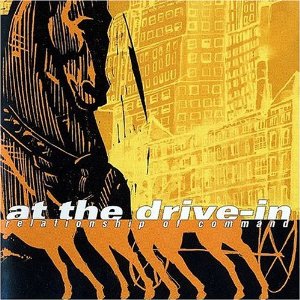 28. At the Drive-In – Relationship of Command
(2000; Grand Royal)
In the final album of their first act, At the Drive-In continued to carry the torch lit by Fugazi but threw in an energetic chaos that rivals the explosive energy of Rage Against the Machine. Yet to hear it 17 years later, you can hear the hints of progressive rock that Cedric Bixler-Zavala and Omar Rodriguez-Lopez allowed to bloom in The Mars Volta. I saw them on the tour behind this album, shortly before their breakup, and they made clear that Relationship of Command captured the frantic level of energy they took to the stage. The songwriting found the band adding another layer of hooks and melody to their songs, while Bixler-Zavala's voice also showed considerable growth in comparison to their earlier work. While he was not quite wailing in the Robert Plant fashion he would evolve into, there are hints that it was where he was headed. Relationship of Command is not just one of the best indie rock albums of the decade, but one of the best albums of the decade period. – Wil Lewellyn
---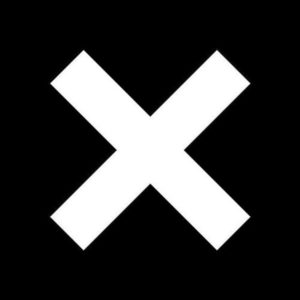 27. The xx – xx
(2009; XL/Young Turks)
I guess it shouldn't be so surprising that albums of soft and synthesized rock, bookending the decade, fall so close together in this countdown. But let's be clear that xx inverts pretty much everything about Give Up by The Postal Service. You have a bunch of Wandsworth, London kids carefully, quietly exploring shared and disparate loves of New Wave and R&B, their intimate studio work standing in stark contrast to Jimmy Tamborello and Ben Gibbard's long-distance collaboration. The results are dour, electronically-accented rock influenced by dream-pop and ghostly rockabilly ("Basic Space," "Intro"), instead of digital approximations of what a full band might play. Some people fill up all available spaces in their music. From the distinctive interplay of Oliver Sim and Romy Madley Croft's vocals ("VCR") to the restraint of Baria Qureshi's guitar and Jamie Smith's nascent beatmaking ("Islands"), The xx learned quickly, dramatically, what to leave open. – Adam Blyweiss
---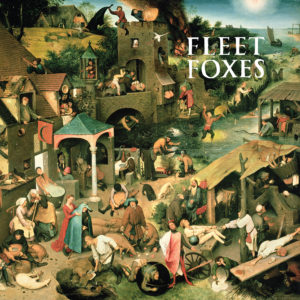 26. Fleet Foxes – Fleet Foxes
(2008; Sub Pop)
At this point in their career, Fleet Foxes have become staples of American indie music. But before their return with Crack Up, before their extended hiatus and before Helplessness Blues, Fleet Foxes were an obscure addition to their then-label Sub Pop. With a fresh approach to Appalachian folk and AM country, Fleet Foxes—the follow up to their debut EP Sun Giant—tilts its cap to the best of Brian Wilson, drafting a new wave of chamber pop perfectionism. Although it may seem too facile to compare any band that embraces unique arrangements to Pet Sounds or Smiley Smile, the differences are spare, with the only thing separating Fleet Foxes from the Beach Boys' prime is the sense of wooded elation, rather than sunny, Pacific shorelines. – Timmy Michalik
---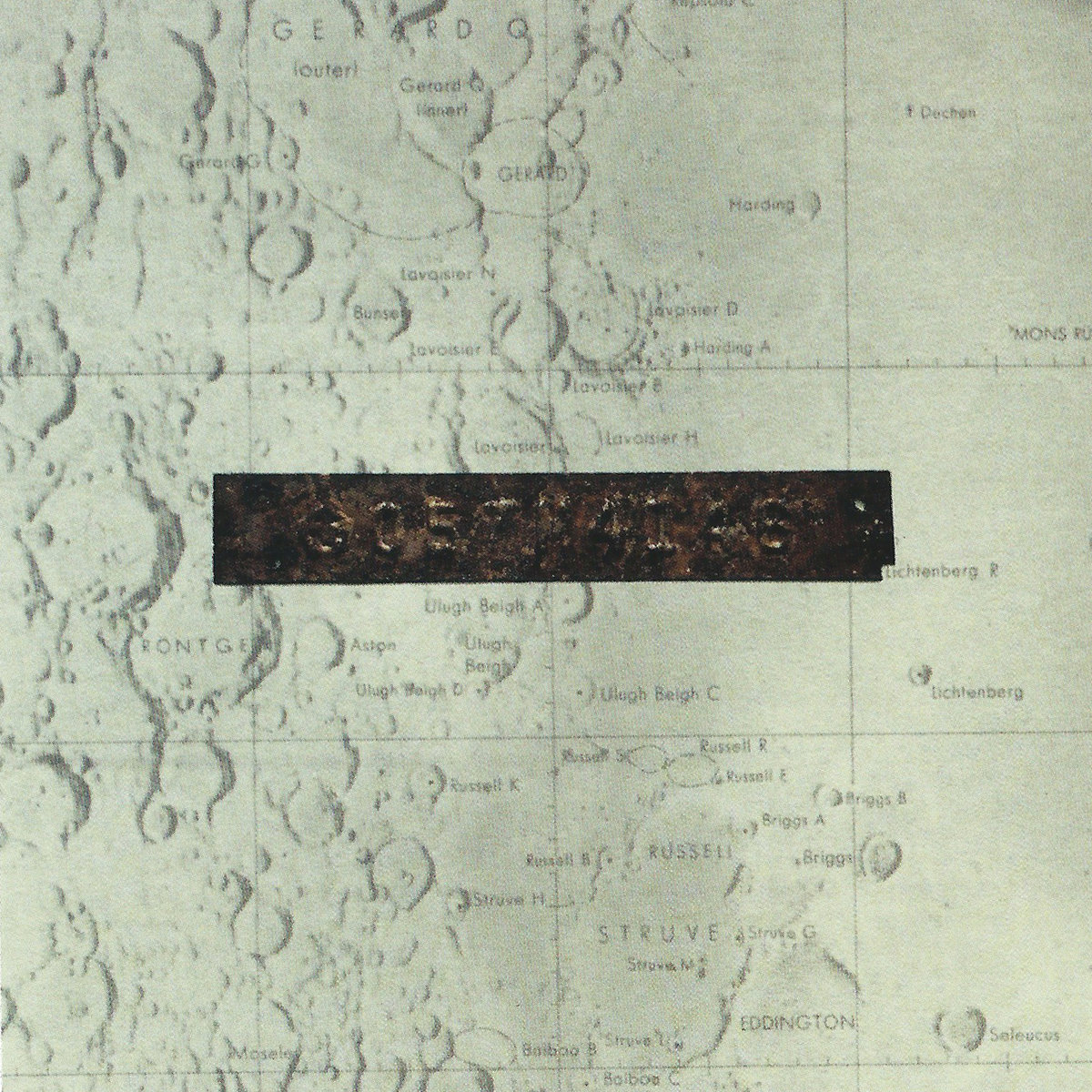 25. Low – Things We Lost In the Fire
(2001; Kranky)
Seven years after the release of their game-changing debut I Could Live In Hope, Duluth, Minnesota trio Low took the deepest dive into the nuances and darkest spaces of their innovative slowcore sound with fifth album Things We Lost in the Fire. Recorded with Steve Albini, who also engineered 1999's Secret Name, Things We Lost in the Fire finds Low bolstering their sound with a surprisingly heavy back end ("Dinosaur Act"), lingering in a sustained atmosphere of ominous darkness ("White Tail") and harmonizing with cinematic majesty ("July"). By no means the most radical of Low's experiments (see: Double Negative), Things We Lost in the Fire nonetheless blew the possibilities of their sonic approach wide open, offering limitless possibilities without ever escalating their BPMs. – Jeff Terich
---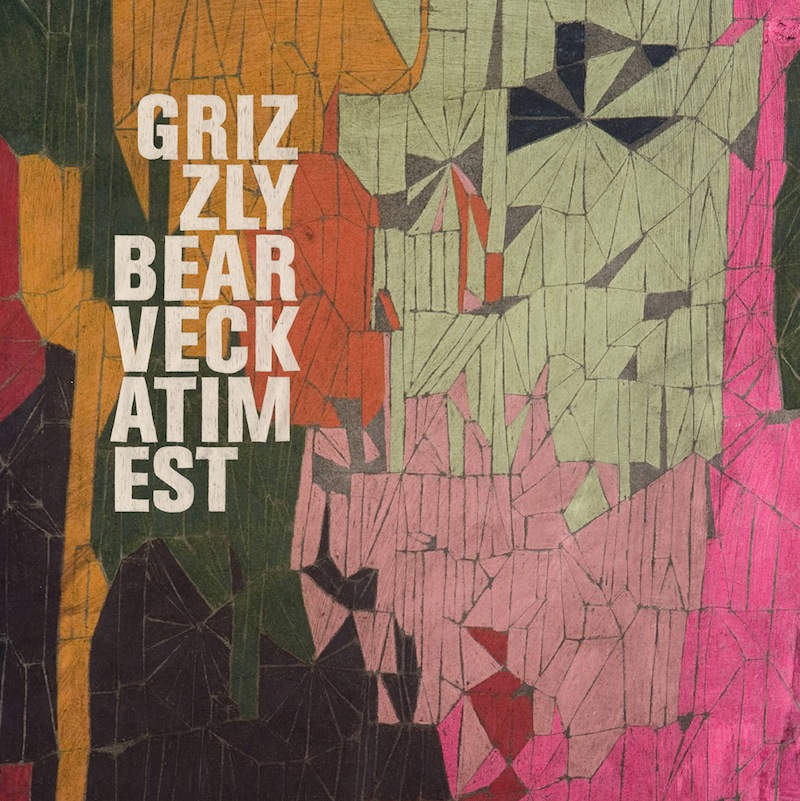 24. Grizzly Bear – Veckatimest
(2009; Warp)
Baroque, complex and undeniable in its influence and meticulous composition, Veckatimest is an enthralling, multi-layered work that explores a vast array of influences and genres. It's a musical kaleidoscope of music held together by a consistently dynamic sensibility. Every song on the album could have been a cornerstone for another artist's career entirely—particularly its excellent singles such as "Two Weeks" and "While You Wait For the Others"—but for Grizzly Bear such magic is commonplace throughout. In a sense, it's an album that is nearly without faults, and a must-hear work that embodies the spirit of indie rock during its metamorphic stages of the late 2000s. – Brian Roesler
---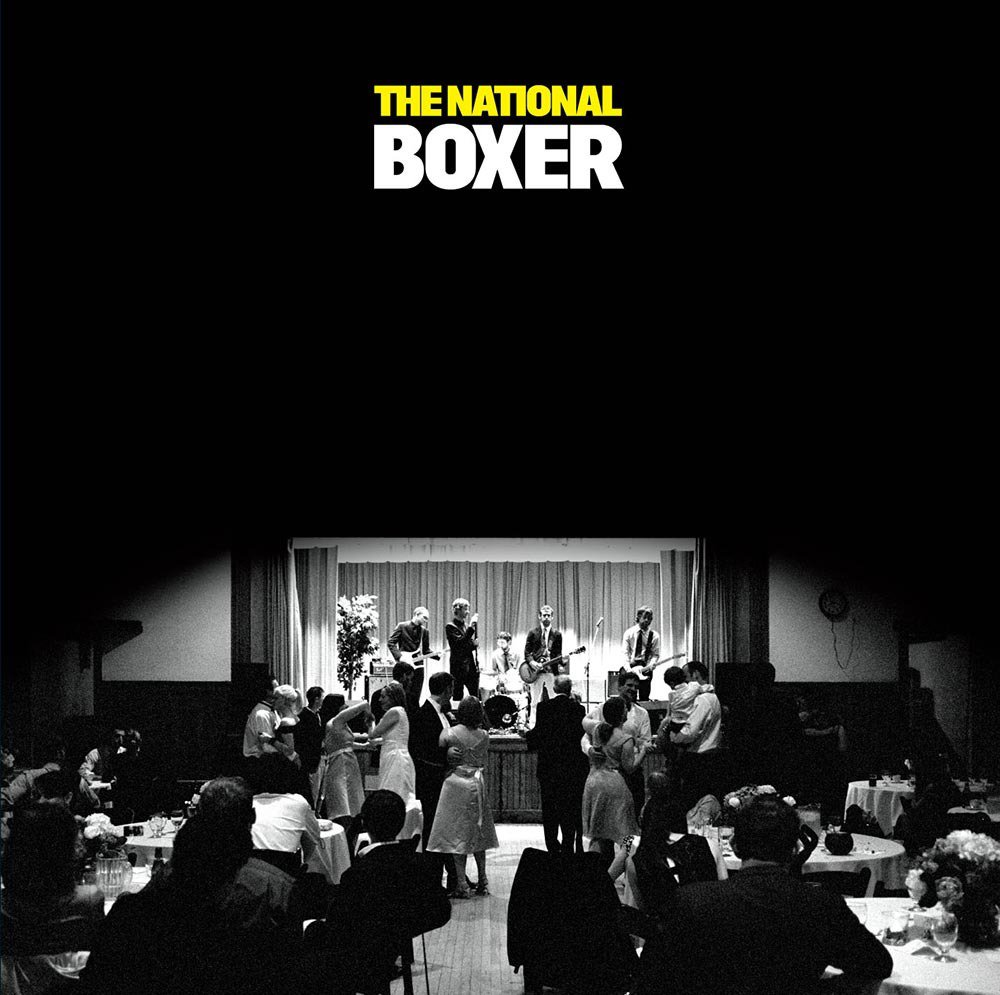 23. The National – Boxer
(2007; Beggars Banquet)
Whatever connection The National once had to any perceived "post-punk revival" now seems tangential at best. The band's 2007 single "Mistaken For Strangers" carries the darkness of Joy Division and the razor-sharp riffs of a band like The Chameleons, but at the center of that rare moment of punk volume is the core of The National's ethos: "Another unelegant fall into the unmagnificent lives of adults." The National, by mere technicality, is an indie rock band, but they're more interested in brooding and letting a moment linger. They slowly allow the narratives on Boxer to unfold via string-laden arrangements and gentle trickles of piano provided, in at least a couple instances, by Sufjan Stevens. To call it "indie rock for grown-ups" would be a bit condescending, but maybe more accurately it's indie rock that breathes. Of the band's nearly two decades' worth of material, these songs are their prettiest, in no small part because they're given the proper space to reveal themselves. – Jeff Terich
---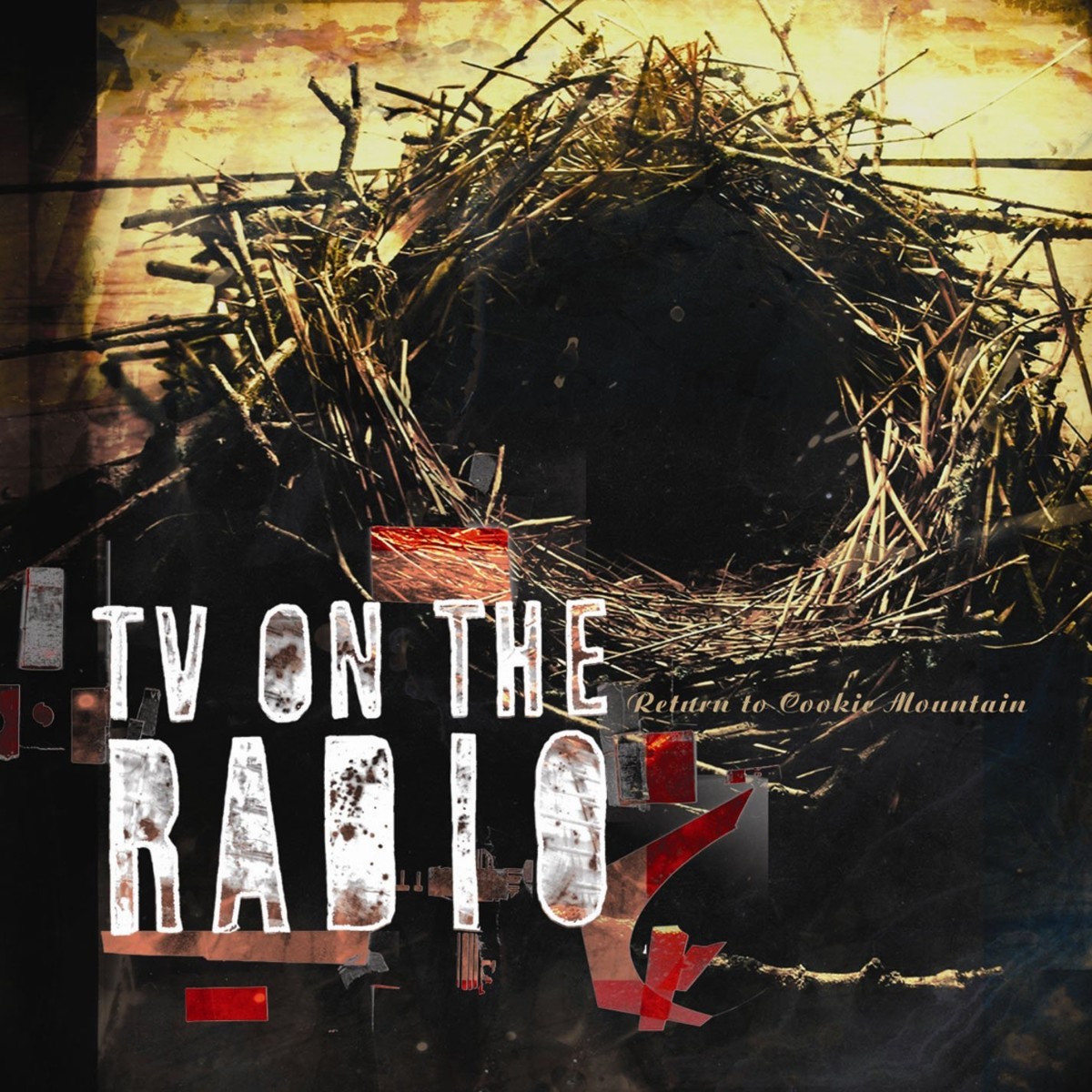 22. TV on the Radio – Return to Cookie Mountain
(2006; 4AD/Interscope)
It's strange that the grim world TV On The Radio painted on their sophomore album, has become our reality. But then again TV On The Radio is one of those bands that's always made records reflective of their environment. That year, 2006, was some hard times, knee-deep in the fuck-ups of Dubya and his cronies, only 11 years later, the nation is still paying for it. Return To Cookie Mountain was not only a major label debut, but also expanded the line-up of the band. Their debut was a strong record, but Return To Cookie Mountain elevated them higher. There's bits of rock, jazz, barbershop quartet whistles, a fucking clarinet. Not to mention an appearance by the late, great David Bowie. Part of what makes Return To Cookie Mountain so incredible is its ability to challenge to the conventions of indie rock, but also expand the palette for what could be done.  – Giovanni Martinez
---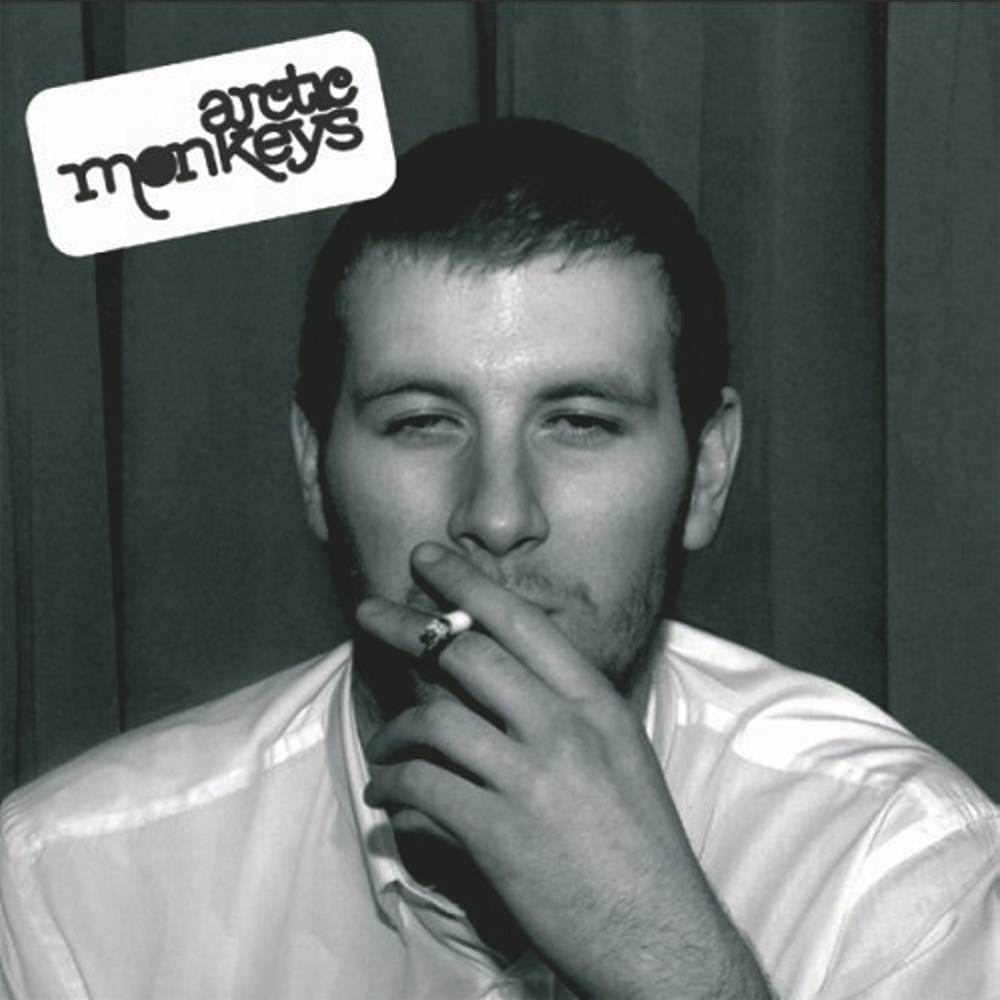 21. Arctic Monkeys – Whatever People Say I Am, That's What I'm Not
(2006; Domino)
The fastest-selling debut album in British chart history takes its place alongside the work of novelists Alan Sillitoe and Colin McInnes, not to mention Saturday Night Fever, as a hysterical and full-blooded account of post-high-school, pre-career male social life—the politics of clubbing, the awful weightlessness of being 19. Arctic Monkeys' freneticism, channeled through Alex Turner's and Jamie Cook's guitar vigor and Matt Helders' explosive drumming, is exactly what being terrified of freedom sounds like: Gang Of Four with more stimulants and less filtering. Turner sings a running commentary caught between celebrating the headless matrix of his mates, girls and clubs, and exposing it for the charade it is. "The View From the Afternoon" and "Still Take You Home" finds Turner reveling in the chaos; "Riot Van" and "From the Ritz to the Rubble" deepen the us-versus-them stance; and "Mardy Bum" and "A Certain Romance" hint that the Monkeys' characters' net ambivalence may just be a temporary condition. – Paul Pearson
---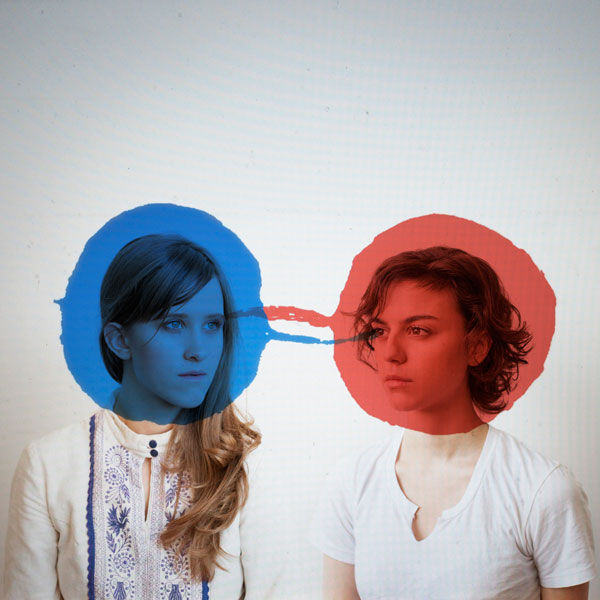 20. Dirty Projectors – Bitte Orca
(2009; Domino)
To reflect on Bitte Orca now is to essentially remember a band that no longer exists. Sure, Dirty Projectors released an album a few months ago but they did so without essential member Amber Coffman (in fact, that album—and her solo release a few months later—is more or less about this very departure). Instead, Bitte Orca now stands as a memorial to the band's golden moment, a sort of opus that is probably the reason we still talk about them. At the time of its release, listeners were enamored by the songs' indescribability, a sonic hodgepodge referential of too many things to pin down. Its "experimental sound" (a term we laugh at now in the same way Neutral Milk Hotel was once experimental) carved a space in indie where acts such as tUnE-yArDs and Perfume Genius could flourish. And unsurprisingly, standout "Stillness Is The Move" is the only track that frontman David Longstreth shares a writing credit with Coffman. – Matt Perloff
---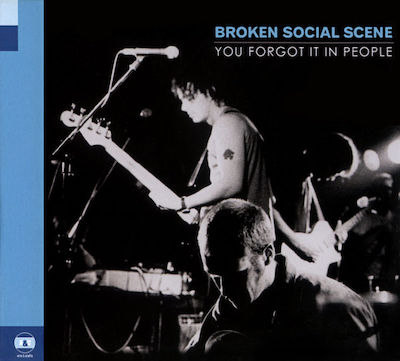 19. Broken Social Scene – You Forgot It In People
(2002; Paper Bag/Arts & Crafts)
Broken Social Scene started off as a small ambient instrumental project between Kevin Drew and Brandon Canning that yielded a strong debut. But the record that came after has become a monument in indie rock. Anybody who discovered You Forgot It In People around the time it came out has surely developed a special bond with it. The sounds presented in this record are too vast too describe; it's rock, it's shoegaze, it's pop, it's beautiful all around. Essentially, this was a record that boosted their profile and changed their identity, and former members have found their successes outside the band as a result. You Forgot In People is a raw record, jam packed with emotional tracks ("Anthems For A Seventeen Year Old Girl" and "I'm Still Your Fag" come to mind). And while the band have reached greater popularity and are still making great records, they'll never sound this good or ambitious ever again. – Giovanni Martinez
---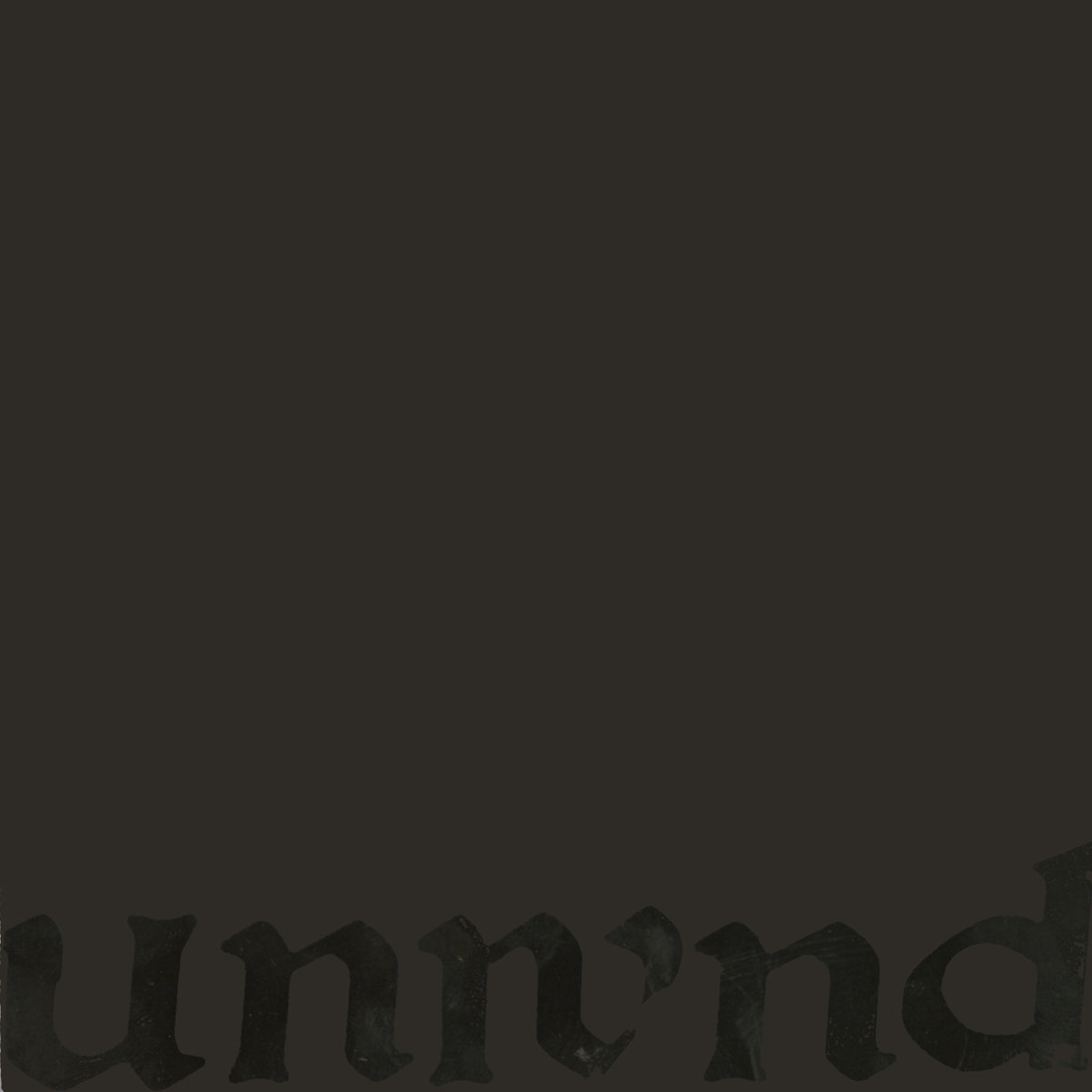 18. Unwound – Leaves Turn Inside You
(2001; Kill Rock Stars)
Unwound aren't the only band to bow out on a high. In fact, there's another band on the next page that did just that without ever announcing their intention to do so. Yet never has there been such a case of don't-know-what-you-got-till-it's-gone as when Unwound released Leaves Turn Inside You. The Tumwater, Washington trio steadily built up a career of pounding post-hardcore and noise rock abstractions throughout the '90s only to reinvent themselves entirely on their final double-album. Justin Trosper, Vern Ramsey and Sara Lund could craft wiry punk numbers such as "December" and "Look a Ghost" in their sleep by this point; Leaves Turn Inside You was about how far they could spiral outward and still sound like Unwound. The results skew from triumphant art rock ("Off This Century") to haunted post-punk ("October All Over") and glacial post-rock ("Below The Salt"). And they covered four sides of vinyl in the process, proving that not only did Unwound have the vision but the wealth of material to build their most ambitious and finely crafted album. And that was it: One final year of touring and no reunion. Leaves Turn Inside You has earned its legend status on the strength of the music itself, but by never capitalizing on its legacy, they never gave us the opportunity to grow tired of it. – Jeff Terich
---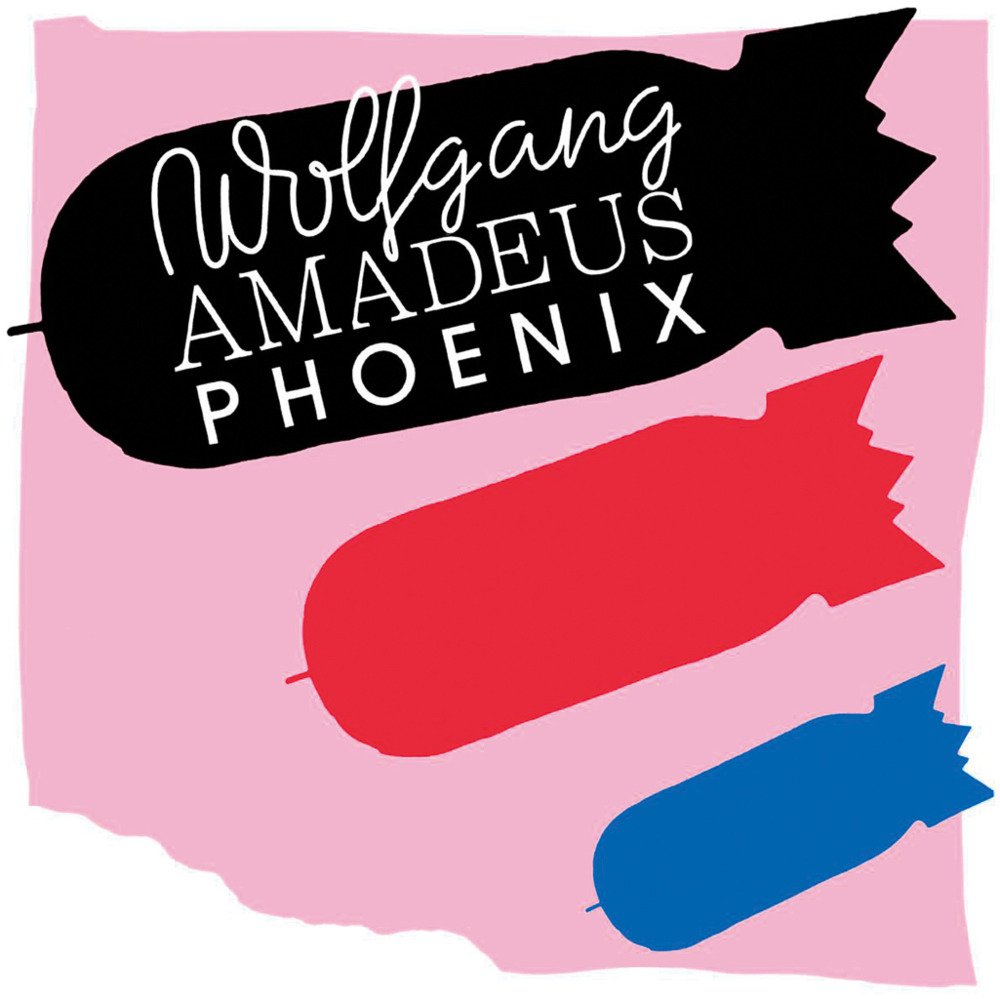 17. Phoenix – Wolfgang Amadeus Phoenix
(2009; Glassnote)
With the proclamation "Time to show it off! / From a mess to the masses," in opening song "Lisztomania," Phoenix indicated that they knew, somehow, that Wolfgang Amadeus Phoenix would launch them to global recognition. From that very track, the album is all dazzle—all thrill. The last notes of "Lisztomania" cut right into "1901," and it feels like your stomach flipping when you drive too fast over a small hill—more exhilarating than it has any right to be. Throughout Wolfgang, Phoenix plays with the sounds of words in the way of poets, done so smoothly that it might appear they run the risk of fumbling, but of course they don't. It's in the blunt morbidity of  "Lisztomania"'s "Do let, do let, do let / jugulate, do let's go slowly," and the glorious pacing on "Fences": "If only your necessary silhouettes / unknown, join the dissi- dissi- dissidents"; and, later: "Did you miss a – miss a – message?" This slithery repetition of sounds accounts for a good chunk of Phoenix's indefatigable catchiness, and they bolster this playfulness with their quick beats and spirit. They continue to churn out single-worthy songs with boundless self-confidence, though Wolfgang is the moment that they punched through to the next level. – Paula Chew
---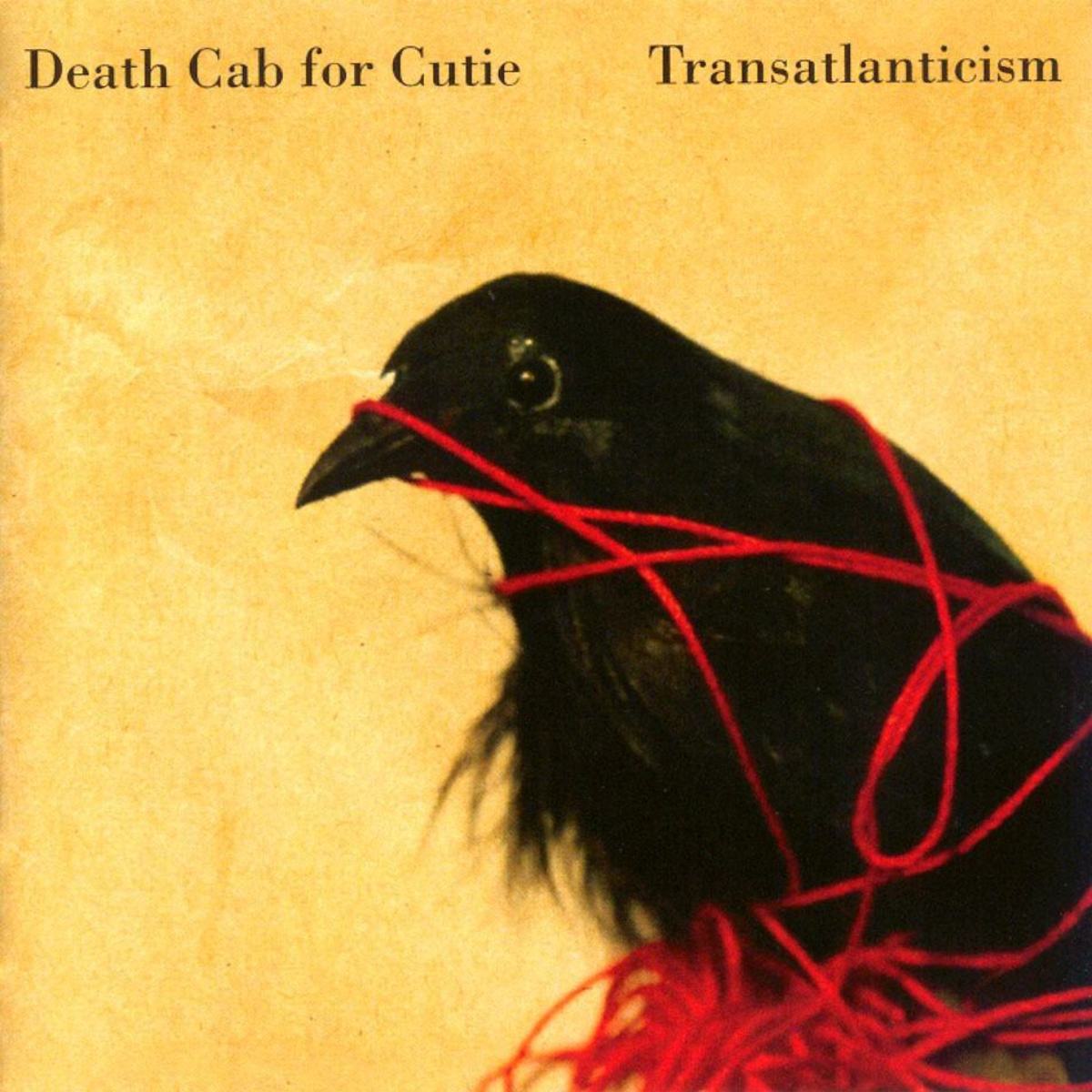 16. Death Cab for Cutie – Transatlanticism
(2003; Barsuk)
Transatlanticism is Death Cab for Cutie's most heart wrenching album. It's not a concept-album per se, but on the group's fourth album they put a heavy emphasis on themes of long-distance love. It's a much darker album than those that preceded it, with the few, rare upbeat moments showing themselves in "Sound of Settling" and "Death of an Interior Decorator." Each song presents golden moments of painful clarity—sometimes nearly impossible to swallow. Yet it's best experienced all the way through, with no pauses, with its narrative qualities walking us through the challenges that distance presents. Ben Gibbard's lyrical prowess shines through on highlights such as the extended title track, wherein he sings, "The rhythm of my footsteps crossing flatlands to your door have been silenced forever more/The distance is quite simply much too far for me to row." Throughout Transatlanticism, questions are implicitly raised about what we want from our relationships, and leave the listener pushed to acknowledge true emotions with the raw melancholic undertones in tracks like "Tiny Vessels" and "The New Year." It's an album of discovery and acceptance, growing up and understanding what lies ahead. – Virginia Croft
---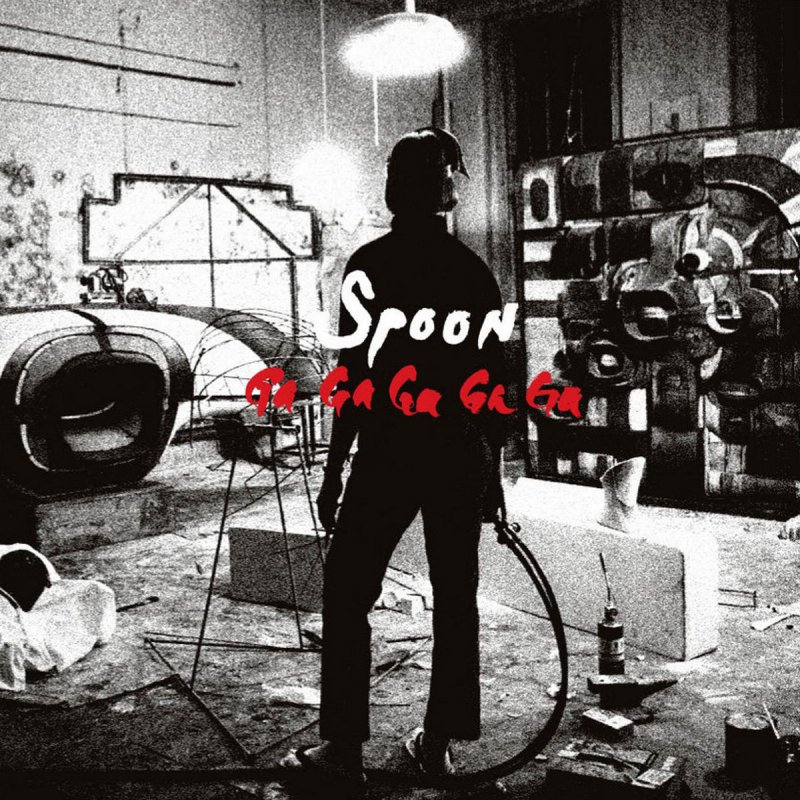 15. Spoon – Ga Ga Ga Ga Ga
(2007; Merge)
To this day, Spoon has yet to make a bad record. As a result, it's hard to say exactly where the ridiculously titled Ga Ga Ga Ga Ga (named for the nigh-jarring piano sound of album track "The Ghost of You Lingers") ranks among them, but even if it resided at the bottom of the list, it would still be better than most bands' best efforts. From the opening salvo of "Don't Make Me A Target" to the sultry groove of The Natural History cover "Don't You Evah," Spoon brought the hits. None would become as ubiquitous to indie rock soundtracking, though, as the Jon Brion-produced "The Underdog" with its vision of suburban aging backdropped by revelrous horns. – Andy Barton
---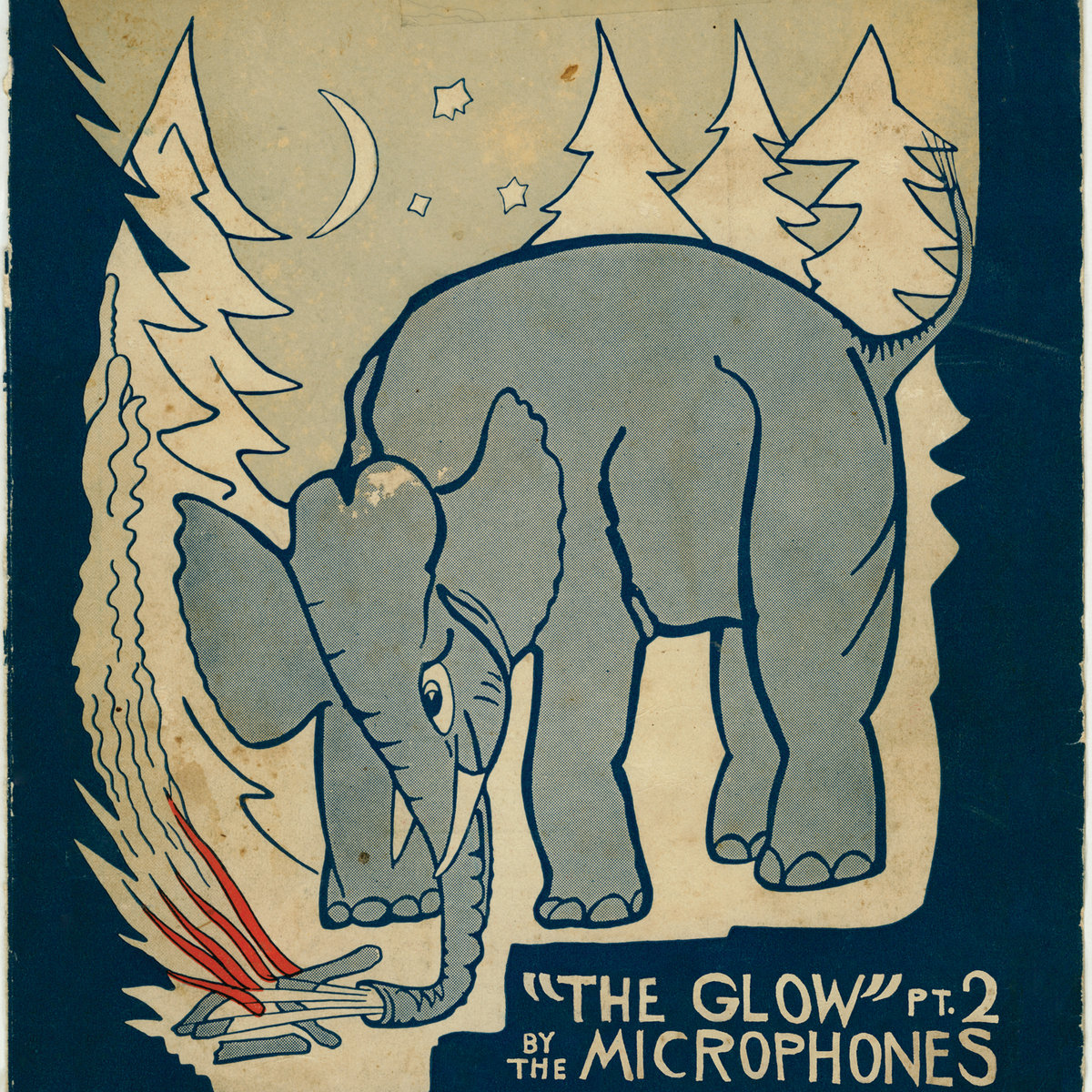 14. The Microphones – The Glow Part 2
(2001; K)
Listening to The Microphones' The Glow Part 2 in light of Phil Elverum's most recent release—Mount Eerie's A Crow Looked At Me—is a curious experience. The latter is where Elverum is now—stripped of abstraction and fanciful verse, trying to make sense of his wife's death (a thing of which there's no sense to be made) and simply doing his best to provide for his daughter. It's almost heartbreaking to hear The Glow Part 2 in context; this is an album of possibilities, of observations of elements and pieces of the natural world, of finding freedom in the potential of a recording studio. The album contains Elverum's most ambitious—and for that matter best—songs, from the acoustic build-up of "I Want Wind to Blow" to the dense fuzz of "Moon" and the lo-fi noise pop drive of "Samurai Sword." It's an album of magic wrought from humble means, of worlds crafted with human hands. Elverum will probably never record another album like this again; may he one day find the joy in a different kind of musical enchantment. – Jeff Terich
---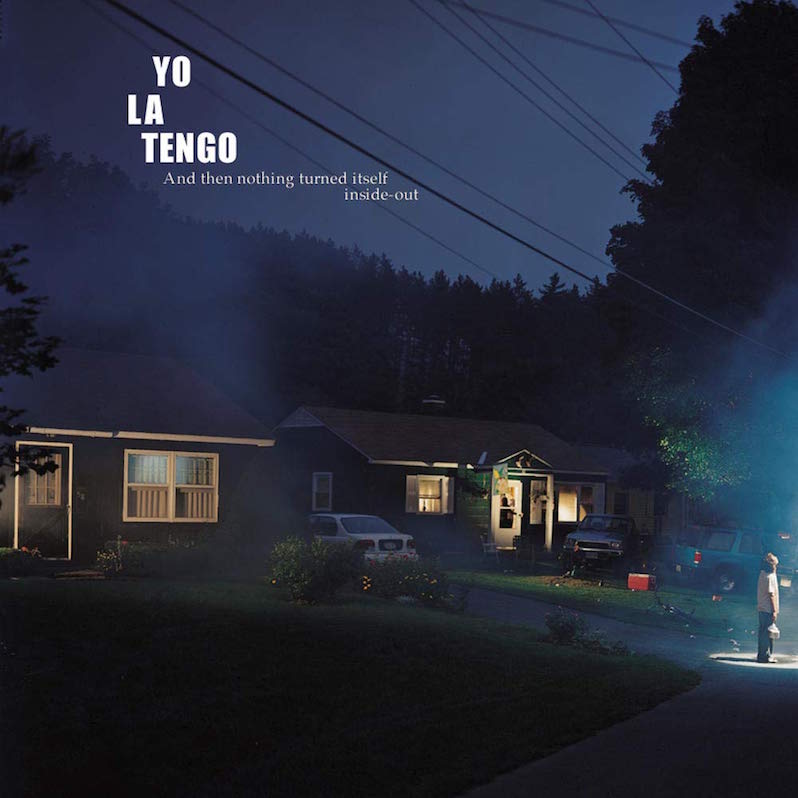 13. Yo La Tengo – And Then Nothing Turned Itself Inside Out
(2000; Matador)
Yo La Tengo have a few modes of operation: shoegazing noise-pop songs; James McNew-fronted janglers; and whisper-quiet slowcore lullabies. Most of the time they cram variations of all of these onto one album, like the ambitious I Can Hear the Heart Beating As One. But And Then Nothing Turned Itself Inside Out is different. Momentarily shedding their walls of fuzz and feedback (save for centerpiece "Cherry Chapstick"), Yo La Tengo turn the lights low and offer a collection of songs that are sweet, dreamy and unprecedentedly intimate. At times, Ira Kaplan is barely audible; his vocals on the romantic "Our Way to Fall"—a song about his own relationship with drummer Georgia Hubley—sound like he's sharing a closely-held secret. When Hubley and Kaplan harmonize during the chorus of "Tears Are in Your Eyes," a transcendent peak on what's arguably the album's best song, the band reveals a level of beauty that's surprising for even them. It's not just that And Nothing Turned Itself Inside Out is the band's prettiest album—though it is—but that somehow a team of ringers nearly two decades deep into their career were still capable of revealing something entirely surprising. – Jeff Terich
---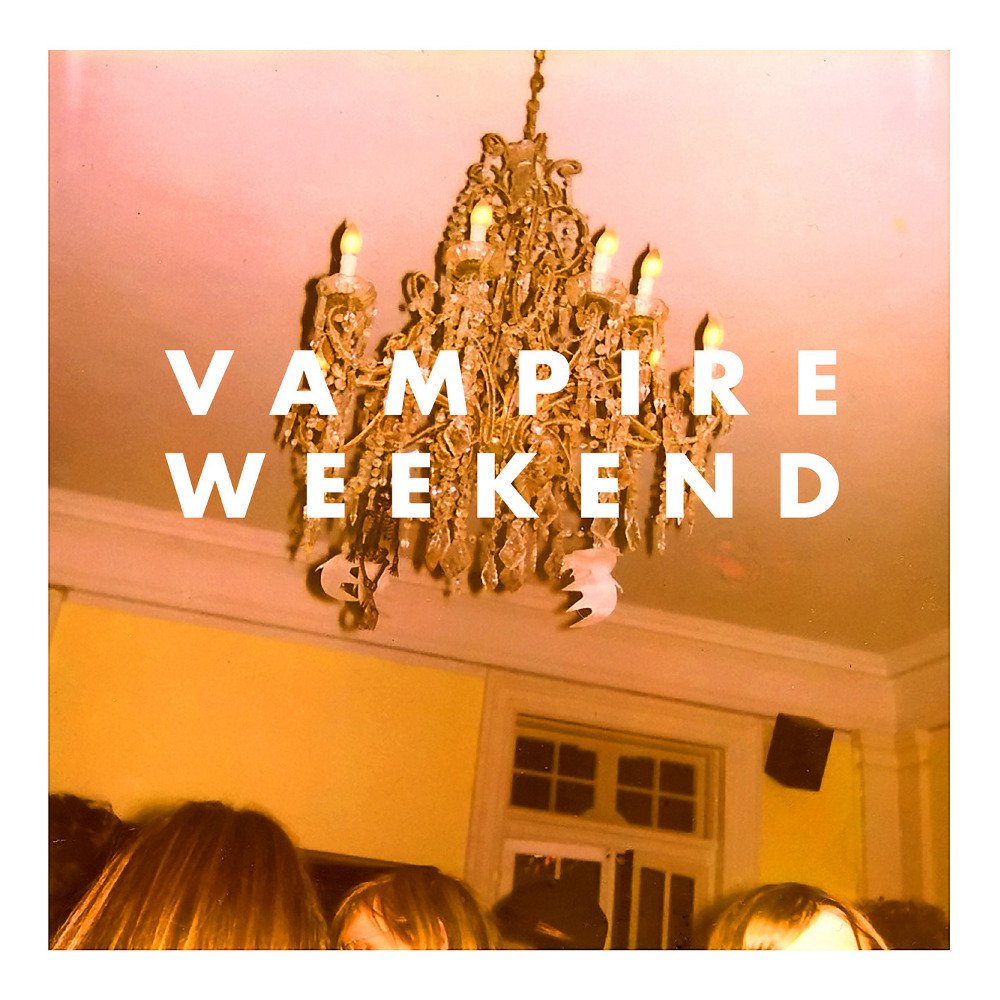 12. Vampire Weekend – Vampire Weekend
(2008; XL)
Well read, oxford clad and primped for their late night TV debut, Columbia University's finest baroque-pop quartet showed a knack for weaving bookbound lyricism into Paul Simon-esque melodies on their self-titled debut. Self-described by frontman Ezra Koenig as "Upper West Side Soweto," Vampire Weekend's music plays out like a modernized S.E. Rogie fixed on the socialites dwelling in the WASP-swamped hotspots of New England and prime real estate of Manhattan. Koenig's intellectualized songwriting covers aging gadabouts, society's colonialist undertones, and a grammar-defending Facebook group, with multiple nods toward Romantic Age poet William Blake.
"Oh your collegiate grief has left you dowdy in sweatshirts/Absolute horror," Koenig sings on "One (Blake's Got a New Face)," a cross examination of introspection and confidence, equipped with a sharp Metallica reference, despite sharing zero similarities with its source. On "Bryn," the narrator reflects fondly on a romantic connection to a real life persona, reminding them "Ion displacement won't work in the basement/especially when I'm not with you." Koenig's bold and brainy lines is an example of the kind of songwriting where every word counts. A bona-fide appreciation for African guitar music mixed with Rostam Batmanglij's fine-tuned production makes Vampire Weekend's debut a landmark in indie pop. – Patrick Pilch
---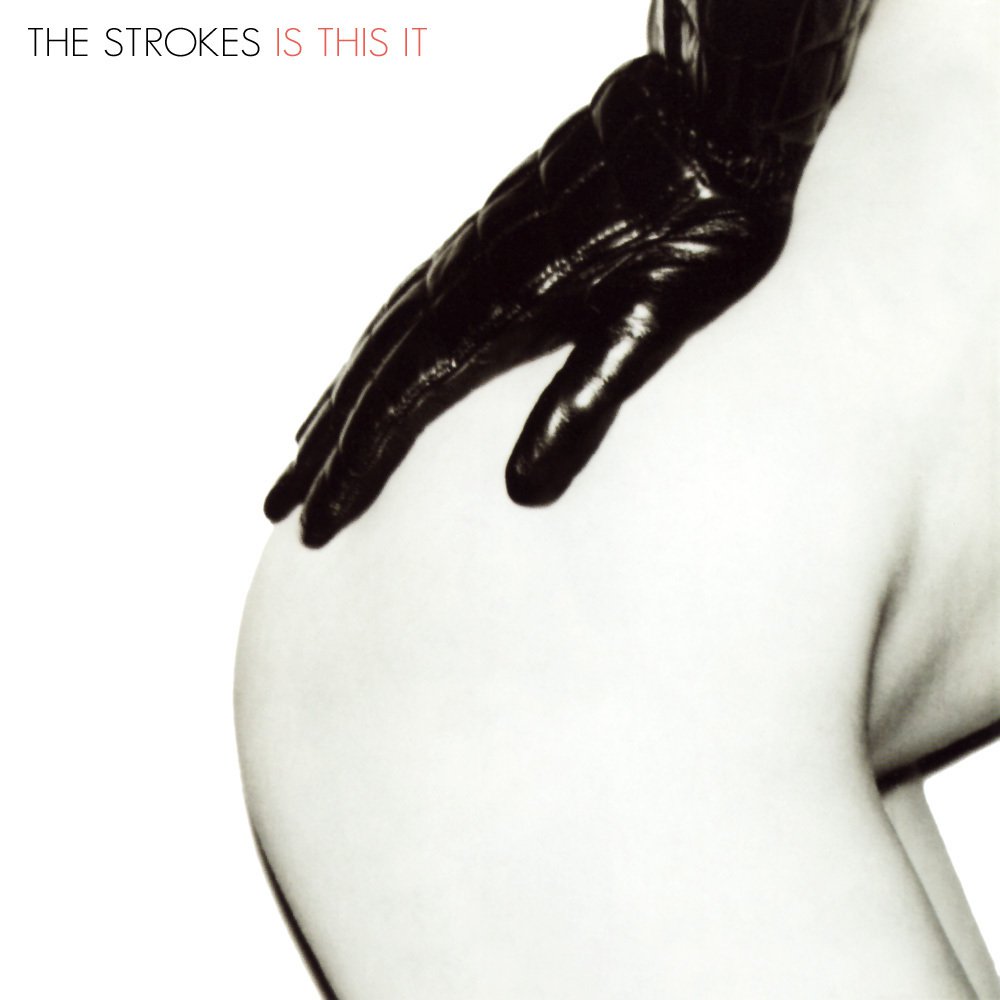 11. The Strokes – Is This It
(2001; RCA/Rough Trade)
Julian Casablancas—a crown prince of New York City, son of modeling magnate John—is the lizard-king frontman for this 40-minute treatise on the ongoing struggle to build relationships. Despite the sexy original cover art and the explicit nature of "Alone, Together," it's clear that most of Casablancas' complaints address banal difficulties of communication and the process of sustaining interest in a significant other.
From the languid opening title cut to perkier material like "Hard to Explain" and "Someday," a lot of Is This It casts the illusion of going through the motions musically and thematically. It's grimy music made by well-schooled children of privilege, as Casablancas, Albert Hammond, Jr., and the rest of the band compose a love letter to the chugging sounds of The Velvet Underground and The Doors, reflected forward to mostly (inferior) European indie performers.
Truth be told, this album is propelled by the energy of its arrangements ("Soma," "Take It or Leave It," "New York City Cops") far more than its words. If you must use words as the lens through which to view the album, go to track four, "Barely Legal": "I should have worked much harder/I should have just not bothered." Therein lies the suggestion that The Strokes positioned Is This It as the decade's quintessential "hipster" album in the most pejorative sense—awesome songs about questionable people, full of the unresolved angst of concurrently giving a shit and not. – Adam Blyweiss
---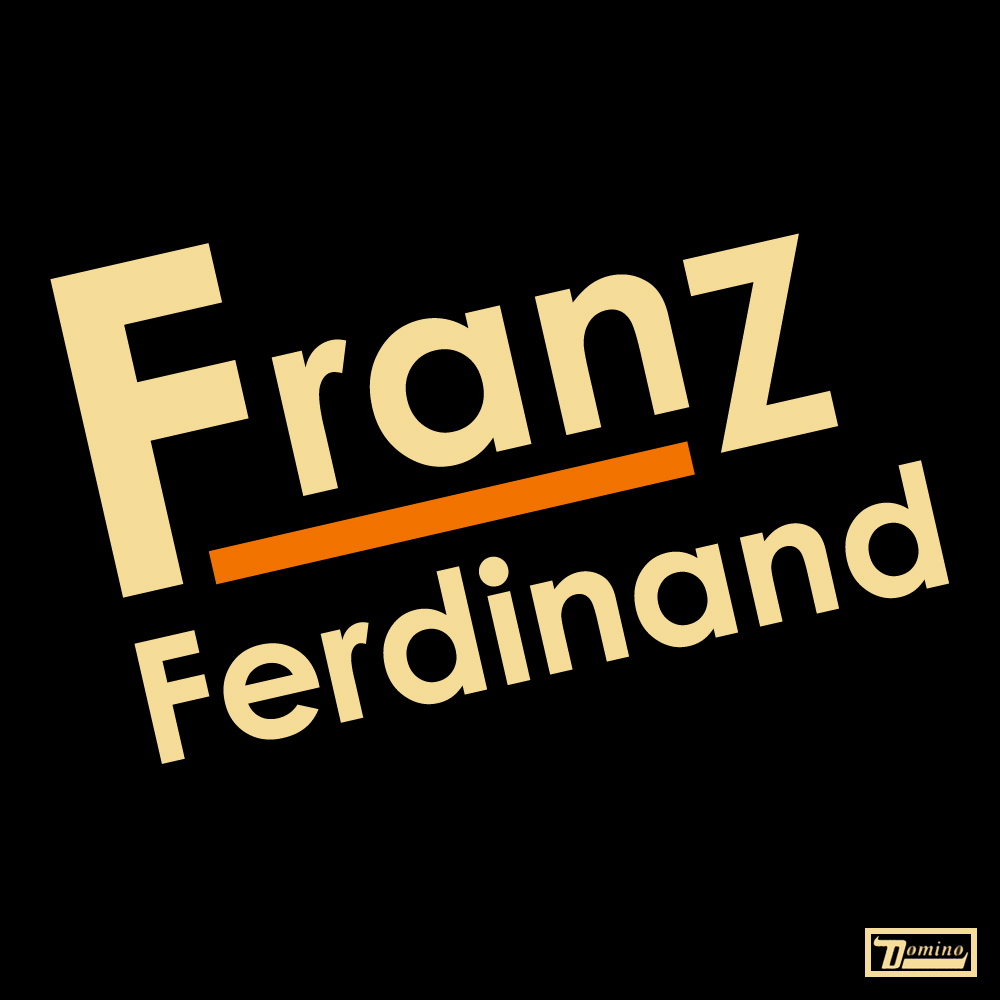 10. Franz Ferdinand – Franz Ferdinand
(2004; Domino)
Franz Ferdinand were once so confident about their own personal brand that they suggested all of their albums would be titled Franz Ferdinand, and simply change the colors of their rock 'n' roll expressionist logo. It's a bold step for a new band. It's not like bands haven't done one or the other, but this seemed unusually cocky for a young band. But it's easy to forget how much of an impact the band's debut left in 2004. They were a cocky band, and in carrying the weight of both 30 years of post-punk history and another 15 or so of Britpop on their shoulders, the Glaswegian quartet took it upon themselves to take on both. ln doing so, they released one of the best albums in either genre of the entire decade.
Frontman Alex Kapranos, lanky and handsome and possessing a debonair croon, came across as part Jarvis Cocker and part Bryan Ferry fronting a more radio-friendly Gang of Four. That formula might look peculiar on paper, but it led to a massive hit in the form of "Take Me Out," a shape- and tempo-shifting single that provided anthemic disco fodder via loud, jagged guitars. Franz Ferdinand made the promise of dancepunk into something more accessible, even commercial, and they manipulated it into bespoke shapes tailored in their own image: fiery riff-rock ("Jacqueline"), hook-laden post-punk ("The Dark of the Matinee"), dark dub ("Auf Achse") and disco ("Come On Home"). Franz Ferdinand made imperfection sound impeccable and perfectly polished pop sound raw. They changed their mind about the album titles, by the way; they didn't need to continue stamping their name in large typeface for everyone to understand they were hearing Franz Ferdinand. – Jeff Terich
---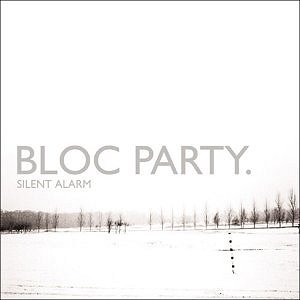 9. Bloc Party – Silent Alarm
(2005; Wichita/Vice)
Despite writing and DJing across two centuries (!), there are surprisingly few musicians I feel like I discovered early enough to help "break" them even in some small fashion. At the end of the 20th century there was Tori Amos, and at the beginning of the 21st I got in on the ground floor with M.I.A. and Bloc Party. I'll save my admiration of Arular and Kala for another venue, and focus on the rare album from the 2000s that I continue to evangelize for, and continue to find endlessly replayable.
The word I keep using to describe Silent Alarm to other people is "buzzsaw." For a traditional rock album, regardless of its indie genre or youthful players, this is a fascinating headphone trip. Yes, Kele Okereke's moody yelps and chanting are their own starmaking instruments on this LP, cutting through the clatter of "So Here We Are" for example. But it's Okereke and Russell Lissack's visceral guitar edge and Matt Tong's punchy drums in songs like "Helicopter" and "Like Eating Glass"—Gang of Four misplayed on 45—that fucking torch their contemporaries.
By extension, that means props must also be given to Paul Epworth, whose production choices and methods for this album helped start his studio career pretty much in the stratosphere. With this band just finding their way, the scraping and downright physical nature of their recorded sound (hi, "Banquet"), and their nebulous lyrical takes on love and politics, Bloc Party hit the ground running as R.E.M. once did. Their later releases have nosedived through Okereke's fascination with dance music and lineup changes beginning with Tong's 2013 departure. Still, nobody can take Silent Alarm away from us. – Adam Blyweiss
---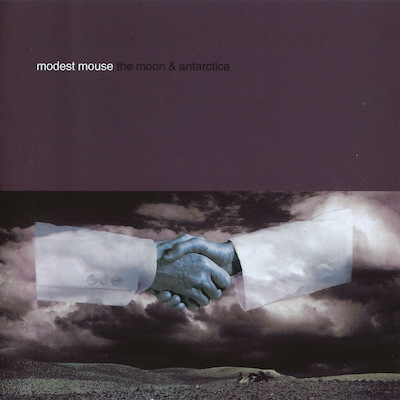 8. Modest Mouse – The Moon & Antarctica
(2000; Epic)
The Moon And Antarctica was Modest Mouse's follow-up to the great (and arguably even superior, just not by me) The Lonesome Crowded West, and it built on the former's gritty, spacious indie-rock with even more fully realized pop hooks. Frontman Isaac Brock at the time of the recording was only 24 years old, and even though he must have been somewhat aware of his own lyrical talents, he still carries a bit of awkwardness (which probably comes with the nasally voice). Ultimately, although he could still embrace it a bit more, it's all part of the charm.
It's debatable as to what's a "hit" and what's just a "fan favorite" here, because The Moon And Antarctica is almost 100 percent filled with bangers. And this is especially impressive given the record's length and number of tracks. Unlike many other albums, I couldn't possibly describe anything on here as filler; my least favorite tracks ("Gravity Rides Everything," "Paper Thin Walls") could very well be someone's favorites, and vice-versa. Honestly, so much of The Moon And Antarctica is beyond any verbal argument, but that's natural when you adore something so much as this—as The Sound once said, "words fail me." – Ben Braunstein
---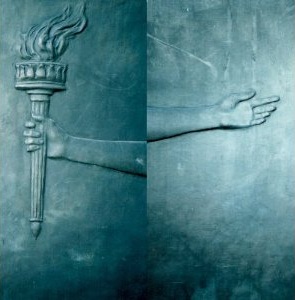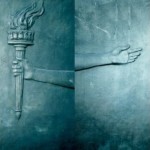 7. Fugazi – The Argument
(2001; Dischord)
Fugazi never officially broke up. As far as the official story goes, they're still on hiatus—in a 2011 interview bassist Joe Lally even entertained the idea of recording another Fugazi album, however far off that prospect might be. Yet if the end of the story is The Argument, it'd still be one of the greatest career-closers of all time. Fugazi had spent more than a decade recording and performing with a strict D.I.Y. ethos—inexpensive ticket prices and albums, no complicated effects setups, all ages audiences. And when reality made maintaining that approach unrealistic, the band eased back, wrapping up one last statement of art-punk innovation before retiring to a cozy Dischord House desk job.
The Argument, whether intended as a final album or not, is a singular album in Fugazi's discography. It's their most experimental and atmospheric by some measure, easing off of more full-throated hardcore beatdowns in favor of unexpectedly psychedelic punk songs that twist into compelling, beautiful shapes. The band often doubled up drums in the studio, resulting in stereo-surround post-hardcore expressionism. Elsewhere, they let off the overdrive on the anti-war title track or the anti-gentrification "Cashout." From a musical perspective, it's Fugazi's most unconventional album, but in terms of its politics it's still a very human statement, reinforcing the ethos that held the band together throughout their career. The Argument feels like a beacon of wisdom in a world desperately in need of direction; Fugazi might never return in any recognizable form, but we'll be OK as long as we still have this roadmap to guide us. – Jeff Terich
---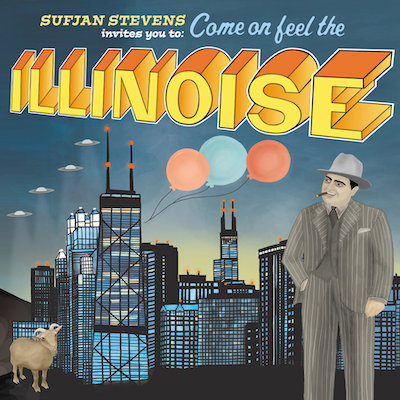 6. Sufjan Stevens – Illinois
(2005; Asthmatic Kitty)
There are countless ways to measure the heft of a decade in music, but my favorite is to take the most essential moment and work outward. That moment for me comes at the heart of Illinois' centerpiece "Chicago." The track, surrounded at both ends by endless ambition, finally takes a beat to bathe in the cathartic glow of accepting one's fuck ups. "I've made a lot of mistakes" goes the refrain, Sufjan's near pitch-perfect voice repeating and repeating until the phrase sounds mushed and alien in dialect.
This overwhelming self-reflection is a microcosm for the entire album. Illinois is a dense and markedly American album, overstuffed with ghost stories, superheroes, monuments, landmarks, serial killers and quintessential Midwestern nostalgia. Childhood reflections on the crisis of faith in the wake of a friend's cancerous death are placed alongside, and given the same treatment as, the serial murder of 33 young men.
Sufjan does everything imaginable to match this sprawling verbosity, including but not limited to playing 27 instruments and recording in a 5/4-time signature. But through all this grandiosity and ambition, like "Chicago," there's heart and catharsis. Illinois is the staggering musical accomplishment of the 2000s. – Wesley Whitacre
---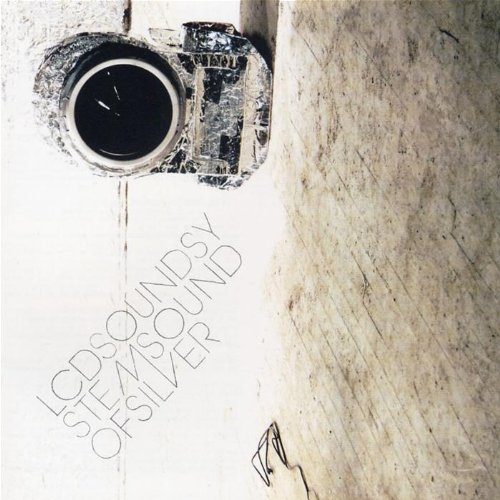 5. LCD Soundsystem – Sound of Silver
(2007; DFA/Capitol/EMI)
For all of the strides it showed that dance-punk had made—and could make—since its gestation in New York record stores, British clubs and LA blogs, I think James Murphy's second proper LP with his big band actually feels like a meditation on one song. "No Fun," penned by Iggy Pop and the rest of The Stooges for their self-titled 1969 debut album, was a simply written and jaggedly grooved anthem against boredom and loneliness. "Well, come on!" presaged so many other desperate calls and complaints: Pretty, pretty vacant. I just want to have something to do. Here we are now, entertain us.
LCD Soundsystem stretched those basic ideas out to an album-length meditation on ennui, lost direction and sought identity. In that stretching, Sound of Silver made the genre into Silly Putty. "North American Scum" lifts up the ink of geopolitics for big-ticket pop. "Someone Great" reshapes this music into leftfield artistry, making beautiful yet barely-danceable Big Statements from the school of 1990s intelligent techno. "New York, I Love You But You're Bringing Me Down" pulls it in a then-new direction of disaffected balladry.
If these three songs alone stood out from your everyday mindless electronic stomp you'd likely still have a mold-breaking, form-redefining LP on your hands. But this is LCD we're talking about here, able to deliver the Nancy Whang-led wiggle of "Get Innocuous" and Murphy's frustrated wit in "All My Friends." Delivered with a disco heart and a poet's mind, Sound of Silver restates this band's position as one of the most literate and exciting of the start of the 21st century. I expect that vintage will continue to age well as 2099 draws ever closer. – Adam Blyweiss
---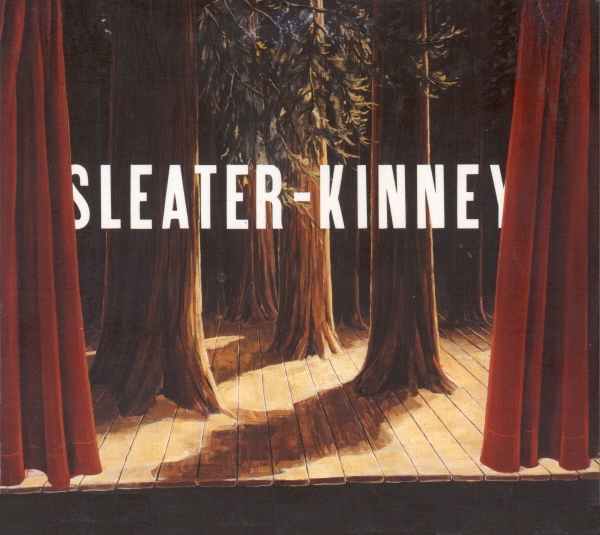 4. Sleater-Kinney – The Woods
(2005; Sub Pop)
"This part should sound like Keith Moon — and then like a blanket being lowered over Keith Moon's kit."
Imagine getting these notes from a producer and trying to translate them into something usable. When Sleater-Kinney chose to work with Dave Fridmann for their seventh album, The Woods, they ended up pushing themselves to their physical and emotional limits and sometimes without any feedback from the studio wizard adding the extra nudge. It's no wonder that the Portland trio took a 10-year break after releasing the album. The Woods took a lot out of Sleater-Kinney. No album of the band's is as loud, as intense or as draining to listen to as this booming, distorted rock epic.
By 2005, Sleater-Kinney's sound was already well established. Corin Tucker's fiery vocals, Carrie Brownstein's dynamic guitar leads and Janet Weiss' nimble drumming combined in a perfect mixture across six good-to-essential LPs. But in their last pre-hiatus recording, they took that as far as it would go, through the lung-capacity-challenging heroism of "The Fox," the emotional climaxes of "Jumpers" and the sprawling guitar freakout of "Let's Call It Love." The Woods is Sleater-Kinney at their best and most unfiltered, proving themselves worth of wielding the Hammer of the Gods and giving it a good swing back at an uninspired rock 'n' roll landscape. – Jeff Terich
---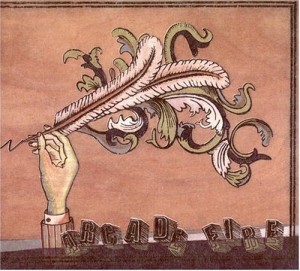 3. Arcade Fire – Funeral
(2004; Merge)
Long before Arcade Fire won any Grammys, before they were soundtracking Spike Jonze joints or Hunger Games sequels, before Win Butler was winning celebrity basketball MVP awards or having beef with John Mayer, before David Bowie ever donned a papier-mache head in any music video, the band was a revolving door of French Canadian youths going through some stuff (most of that stuff being attending funerals—the album is aptly named). Almost a decade and a half later, Funeral has achieved legend status. It's hard to remember when the first time I heard it was, being only 11 when it was released. During the Where The Wild Things Are trailer? Or that Kelly Clarkson song that sounds a little too much like "Rebellion (Lies)?" Regardless, there's no denying that it belongs here.
Funeral's greatest strength (and Arcade Fire's in general) is in being sentimental without ever being overwrought or melodramatic. Butler sings about youth and loss and neighborhoods and love without ever going pop-punk on us, and the album weaves organs and strings without ever sounding like an expensive dinner band. Songs such as "Laika" and "Power Out" have energy and speed, while "Wake Up" and closer "In The Backseat" are simply beautiful. In a lot of ways, indie music might still be waiting for its next Funeral, a rare piece of music that can earn its distinction of being decade-defining. – Matt Perloff
---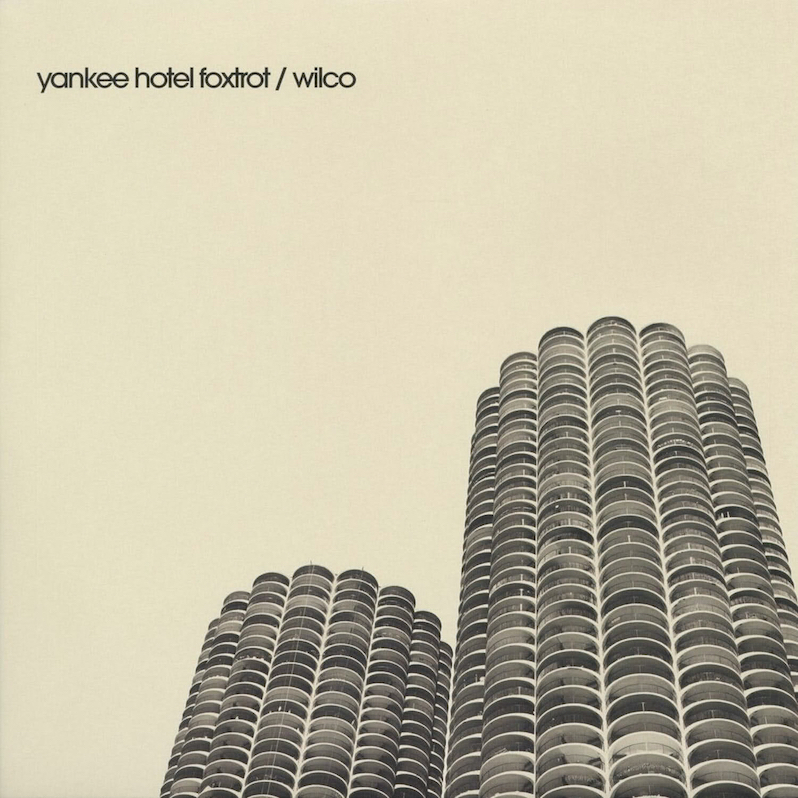 2. Wilco – Yankee Hotel Foxtrot
(2002; Nonesuch)
At times it's difficult to imagine how Wilco's Yankee Hotel Foxtrot would be regarded were it not for the well-documented, surreal comedy of its pre-existence: rejected as an uncommercial "career-ender" by Reprise executives, whose e-mail servers were apparently down when Kid A went to no. 1. That legend had to have some impact on YHF's legacy, and maybe would have been its sum total if Wilco had provided a remote and ungraspable slab of self-indulgence. But curios like that don't survive time whatever publicity it gets, and YHF had too much humanity to be set aside.
Jeff Tweedy had already peeked out from the good-times curtain on 1999's Summerteeth, which cast dark self-doubt against a fractured pop backdrop. On YHF the music followed as Tweedy's lyrics went further upstream. "I Am Trying to Break Your Heart" arrives as slowly as Tweedy's shuttered realizations do, with tentative percussion and staggered reveals. "Radio Cure" and "I'm the Man Who Loves You" were opposite sides of a lover's miscommunications: the first as a near-dirge, the second as a Muscle Shoals soul stomp.
The real testament to YHF's endurance are three straight songs—"War On War," "Jesus, Etc."and "Ashes of American Flags"—which aimed towards America's emotional reconciliation after 9/11, even though all were recorded well before the date of the attacks. In sweeping order they connote loss, renewal, inevitability and the soft permanence of certain wounds. They would have been true no matter what happened, and that's why Yankee Hotel Foxtrot is every bit as good as the legend tells it to be. Maybe better. – Paul Pearson
---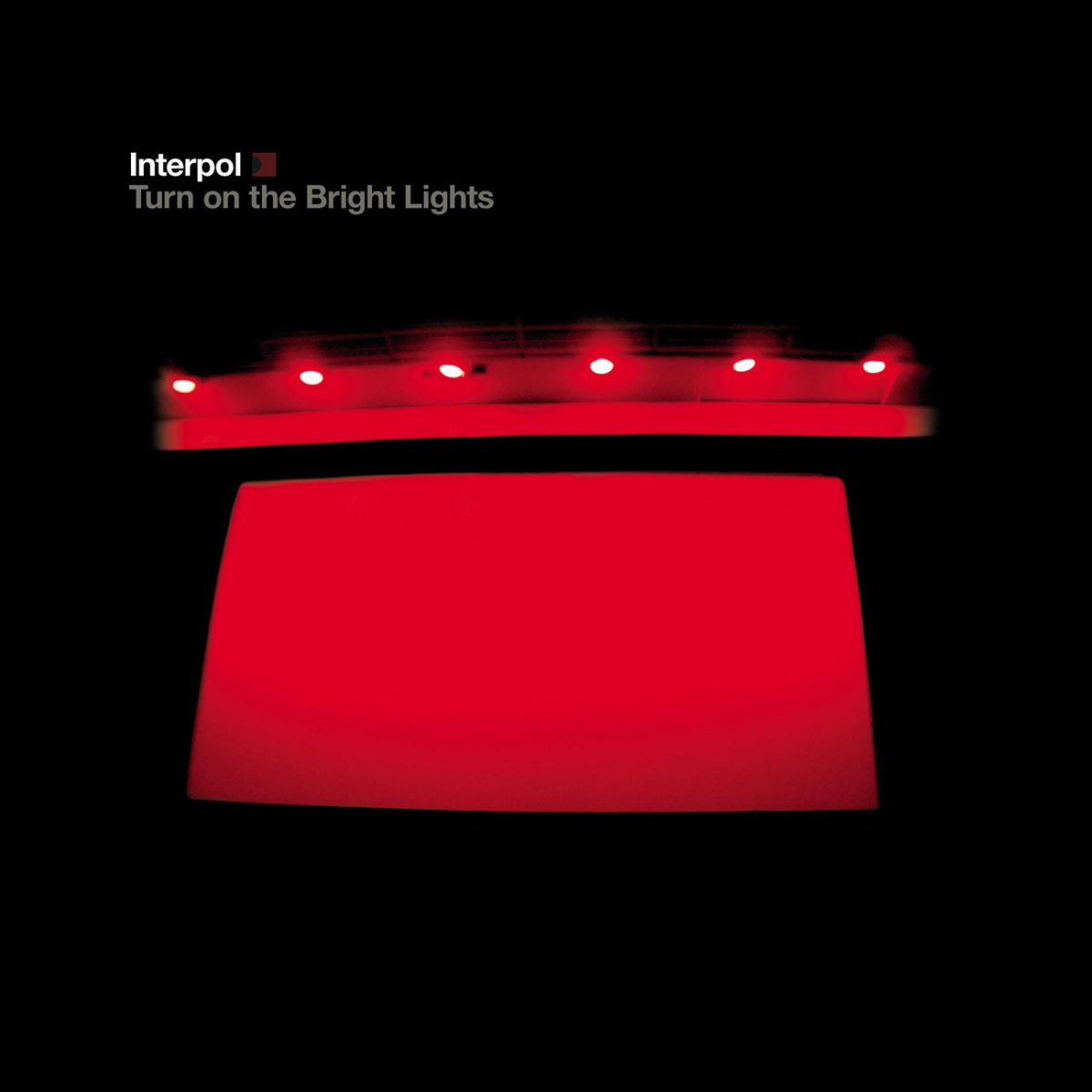 1. Interpol – Turn on the Bright Lights
(2002; Matador)
I've written before about how hearing The White Stripes' Elephant significantly improved my relationship with music at the dawn of the 21st century. There was, however, another album black and white and red all over that helped [re]open my ears to new directions in sound at that pivotal time in my life. From the same long-gone coworker who curated Jack and Meg White for me came the sullen echoes of this particular debut from this particular New York quartet. "Oh, I will surprise you sometime/I'll come around when you're down"—words from a patient friend, perhaps, the motto of a wandering ghost, or the results of a work of art that lingers as inspiration. This is wisdom and biography heard early in "Untitled," the opening salvo of Interpol's Turn on the Bright Lights, likely the moment when post-punk transformed into post-punk revival for hoi polloi music fans. This is also history repeating itself on many levels, not the least of which is the importance of when you speak and to whom you speak.
So-called millennials, depending on your research, would have been approaching or just cracking adulthood as Turn on the Bright Lights hit store shelves. Their perceived disaffections needed an outlet, a spokesperson, a scapegoat. Interpol delivered the first true snapshot of New York City—and society, for what it's worth—in a post-9/11 world, with most recording starting just two months after those terrorist attacks and the album coming out just shy of their one-year anniversary. To me, "NYC" has turned into a post-mortem on the fall of the World Trade Center, the centerpiece lyric "New York cares" simultaneously addressing teamwork and acknowledging a guarded step back from the "Love" in the city's well-worn advertising slogan. "NYC" makes macro the more personal, individual micro-issues addressed elsewhere across the album: lost love in "PDA," lost life in "Obstacle 1," the imperfect sexual character studies of "Stella Was a Diver and She Was Always Down" and "Hands Away."
Yes, Paul Banks and his bandmates played the parts of Ian Curtis and Joy Division to the hilt, aided by dream-pop's enveloping production and R.E.M.'s bag of tricks with language and guitar riffs. (Look to "Roland" as a thrilling, chilling microcosm of the album.) On its face Turn on the Bright Lights could be considered well-executed mimicry. Even its loudest champions acknowledge this history repeating itself; it's neither the first nor the last album constructed as such. What really makes Interpol and this album legend is what Robert Christgau called in The Village Voice "luxurious cynicism"—a critical epithet at the time, but also a defining sound for the conflicts and concerns raised on record. – Adam Blyweiss
---
Support our Site—Subscribe to Our Patreon: Become one of our monthly patrons and help support an independent media resource while gaining access to exclusive content, shirts, playlists, mixtapes and more.