Two of the 10 tracks on Beck's Colors also appear on the soundtracks for EA Sports' FIFA video games. "Dreams" and "Up All Night" don't accompany the gameplay itself, though, they serve as upbeat background music while you select your teams. Play the game enough, and they start to act less like songs and more as just sonic wallpaper. Yet, they work really well that way. Colors as a whole is an album that barely seems built for active listening. It's music that works well as a soundtrack for other things—a night out at a bar, a football match—without really ever standing on its own. It's rarely as weird as we know Beck is capable of being, nor does it venture into the introspective, emotional territory that anchors the other side of his musical spectrum. It exists somewhere in an ambiguous middle, occasionally interesting but mostly forgettable.
Colors follows up Beck's excellent 2014 LP Morning Phase, a lovely, sprawling collection of country-tinged songs that served as a kind of companion piece to his lush 2002 album Sea Change. It's laudable that Beck didn't try to repeat Morning Phase's success—it was critically acclaimed, also winning the Grammy for Album of the Year—with another downtempo guitar album. In many ways, Colors serves as a corrective to the moroseness of that record. "Dreams" was initially introduced during that album's tour so that Beck could have something upbeat to play, and aside from album closer "Fix Me," the two albums seem to occupy completely separate worlds.
The parts of Colors that work stem from its playfulness, the sense of Beck experimenting in the studio until something sticks. It's there in the chorus of "Colors," a fun track built around an unpredictably pitch-shifted vocal melody. (The result is surprisingly similar to what one imagines a club-ready remix of Panda Bear's "Crosswords" would sound like.) It's most prominent in the single "Wow," which is the only track on the record that could reasonably argue for a spot on a hypothetical greatest-hits album. It was born from in-studio tinkering, and it's got the effortless goofiness that made Beck such a unique voice in the '90s. When's the last time a pop song urged listeners to "giddy-up"? When's the last time Beck was as funny as he is with the line "My demon's on a cellphone / To your demons"? And not enough can be said about that synth gliss that forms the center of the track, which walks that thin, thin line between absolutely annoying and surprisingly catchy. "Wow" is the kind of song that makes you wish the rest of the album was even half as interesting as it is, because it shows that Beck's still capable of something unself-consciously fun.
The issue with the rest of the album is that it's just so mannered. "Seventh Heaven" is a perfectly serviceable pop song, but with just a few teeth as anything from Head Full of Dreams-era Coldplay. "Dear Life" is a drag that not even a choppy guitar solo can make memorable, while the pristine funk of "Square One" plays like a particularly sterile Phoenix B-side. And while "Fix Me" is a perfectly serviceable comedown that feels adapted from a Morning Phase cast-off, it doesn't really allow in any of the emotion that made that record really connect.
Instead, we're left with a collection of well-constructed songs—there's no disputing Beck's skill as a pop songwriter—that ultimately feel airless, a little too labored-over. It's all a little predictable; most of it feels familiar the first time through, with little to discover on repeated listens. But slot it in on a FIFA soundtrack and it fits perfectly.
Similar Albums: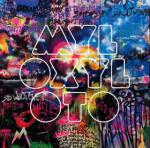 Coldplay – Mylo Xyloto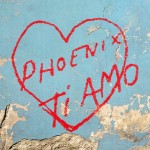 Phoenix – Ti Amo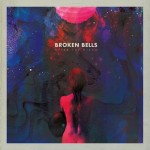 Broken Bells – After the Disco