The 10 Best Jazz Albums of 2017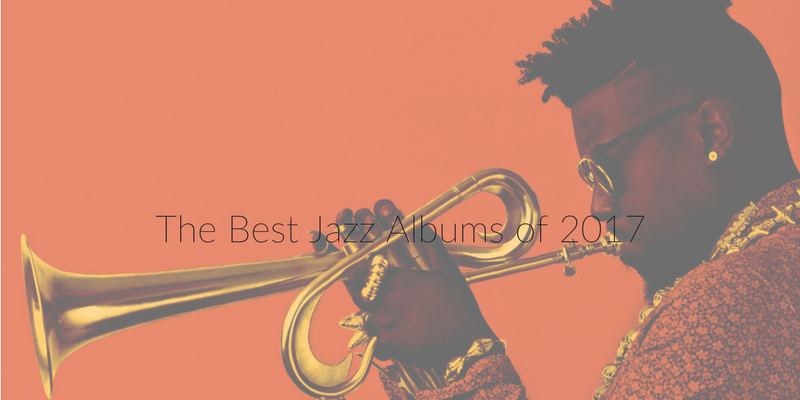 One of the biggest stories in jazz in 2017 was about its archives. ECM Records, after years of keeping its catalog free from streaming services, finally made quite a few of its titles available to hear on services such as Spotify and Apple Music. That's a fairly notable development for a label whose avant garde sensibility and aversion to commercial trends also made it a long-running success story. But it also seems savvy now to put some of its catalog up for streaming—while not every LP is there (where's The Survivor Suite?) there's enough to guide people toward ECM's iconic releases and new titles, of which there have been an impressive amount of good ones this year. By looking to the past, jazz can shine a path toward the future, and this year's best releases were frequently concerned with ideas of history or influence. And yet, very little of the best releases had much to do with tradition. Here are the best jazz albums of 2017.
---
(Blue Note)
Among the more inspired moments in jazz this year was Tony Allen's move to Blue Note Records. It's perhaps not an obvious move, but one that makes perfect sense in context. As the drummer behind some of the greatest Afrobeat records ever released, Allen brought a jazzy fluidity to some epic slabs of Nigerian funk, and he flips the formula on his Blue Note debut, The Source. A hard bop record with deep funk and Afrobeat roots rather than vice versa, The Source reveals Allen as a dynamic bandleader in addition to being a rhythmic maestro. Its tracks are at once transparent about his influences (he released a tribute to Art Blakey earlier this year as well) and true to his uniquely funky sensibility. So while I might not have expected one of the best jazz albums of the year to come from an Afrobeat legend, the vibrancy and groove of The Source doesn't surprise me in the slightest.
---
Yazz Ahmed
La Saboteuse
(Naim)
Britain's Yazz Ahmed has a pretty spectacular resume, having collaborated with the likes of Radiohead and Lee "Scratch" Perry. And the trumpeter and composer only seems to keep pushing forward into more impressive terrain, her new album La Saboteuse a mesmerizing mixture of Arabic jazz, minimalism, psychedelia and even some post-rock—she covers These New Puritans' "Organ Eternal," for one. But there's just so much happening here that it's hard to boil it all down to any one thing. This is most definitely a jazz album, but one that takes curious detours, as in the mesmerizing ambiance of "The Space Between the Fish and the Moon" and the Reich-ian pulses of "Bloom." La Saboteuse is one of the most successful examples of fusion in the modern era, as much as that term tends to elicit groans. Whatever the term, this is genius.
---
Cameron Graves
Planetary Prince
(Mack Avenue)
Every member of Kamasi Washington's band is a dynamic and virtuosic player—they kind of have to be—and this year, a handful of them have released their own solo records, including sometimes collaborator Thundercat, who appears on more than his share of contemporary L.A. jazz albums. Cameron Graves is the pianist in Washington's band, and as such he remains in the company of some stellar collaborators, including Thundercat and Washington, as well as trombonist Ryan Porter, drummer Ronald Bruner and trumpeter Philip Dizack. Graves gets more than his share of time in the spotlight, however, guiding some truly soulful and funky fusion and spiritual jazz tracks with piano riffs that are alternately groove-heavy and discordant.
---
Hampshire & Foat
Galaxies Like Grains of Sand
(Athens of the North)
Hampshire & Foat are a jazz collaboration from an unlikely place, namely the Edinburgh indie rock scene. Warren Hampshire is best known for performing as a member of The Bees, who earned some underground attention in the mid-'00s for combining elements of The Beta Band with Tropicália. Greg Foat, meanwhile, has a proper jazz background, leading the Greg Foat Band, and the two musicians come together for a laid-back sound that defies easy categorization, but contains elements of soul-jazz, lounge, ambient and downtempo. Galaxies Like Grains of Sand is, as a result, an unusual creation but a highly enjoyable one, thoroughly relaxing and endlessly entertaining, leaning heavily on richly mesmerizing Rhodes textures and '70s-era orchestration. The improvisational aspects make it fun to follow, but this is all about atmosphere. And my god, what an atmosphere it is.
---
Vijay Iyer Sextet
Far From Over
(ECM)
Pianist Vijay Iyer made one of the best jazz albums of 2016, his moody and conceptual release with trumpeter Wadada Leo Smith, A Cosmic Rhythm With Each Stroke. So it feels like something of an encore for him to return only a year later with another dynamic full-length, this time with his sextet. The arrangements are fuller and more complex, as well as more rhythmically intricate, with time signatures overlapping and cascading over one another. Iyer is as much a master of using space as he is filling it, Far From Over's tracklist juxtaposing moments of ambient beauty (and in the case of "Nope," funk) against elaborate maximalism. And though this album might not have the arresting intimacy of Iyer's masterpiece from last year, it makes up for it in lining up one breathtaking composition after another.
---
Jonah Parzen-Johnson
I Try to Remember Where I Come From
(Clean Feed)
Baritone saxophonist Jonah Parzen-Johnson displays a powerfully expressive mastery of his instrument, but that's not always what stands out most on I Try to Remember Where I Come From. No, that would be the analog synthesizers that resonate and oscillate throughout his arrangements here. In fact, they comprise a heavy chunk of his arrangements, seeing as how the whole album is simply sax and synth. Unconventional? Extremely. And yet the combination is a fluid one, albeit a minimal one. There's a sense of space that recalls Colin Stetson at times, but where Stetson uses looping and circular breathing techniques to create ambient minimalist soundscapes, Parzen-Johnson juxtaposes his expressive and soulful saxophone performances against a bed of hypnotic electronics, the two instruments providing perfect balance to one another. It's emotional music, but it's also eerie. I Try to Remember Where I Come From has been compared to John Carpenter's film scores, and it's not too far off.
---
Goran Kajfes Subtropic Arkestra
The Reason Why Vol. 3
(Headspin)
Using "Arkestra" in your band's name is an unsubtle move. It's a universally understood nod to the architect of interstellar jazz himself, Sun Ra. Swedish bandleader and trumpeter Goran Kafjes (also of Fire Orchestra) isn't a direct descendent of one Herman Sunny Blount, but he does take great inspiration from the man's insatiable appetite for discovery and exploration. The rainbow on the white field adorning the cover of the third installment of the Reason Why series might look like a nod to paperback printings of J.D. Salinger books, but the color bands speak more to the diversity within the recordings all of which are inspired takes on other artists' material, from the Afrobeat funk of Hailu Mergia's "Ibakish Tarekigne" to the psychedelic rhythmic swirl of "Trance Dance" to a spiritual, meditative reading of Panda Bear's "You Can Count On Me." Kajfes is not a traditionalist here, nor has he ever really been, but in exploring a new and different songbook, he's creating something fresh from the idea of standards.
---
(Ropeadope)
New Orleans artist Christian Scott aTunde Adjuah created a conceptual three-album set, dubbed the "Centennial Trilogy," to mark the 100th anniversary of the first jazz recording. And as such, its three volumes offer different takes on the form, from the atmospheric nu-jazz spaces of Ruler Rebel to the soulful blend of post-bop and trap on Diaspora and ultimately the richly textured fusion of The Emancipation Procrastination. Each can be enjoyed separately (The Emancipation Procrastination is the crown jewel) though together they paint an interesting picture of a history of 100 years of Black music in America, as well as guiding a path to where it goes next. Some of the most enjoyable and accessibly experimental jazz of the past year can be found on these recordings, as well as some of its most thoughtful and meditative.
---
Tomasz Stanko New York Quintet
December Avenue
(ECM)
ECM Records has had a more eventful year than probably any other jazz label this year, not only unearthing the bulk of its ample avant garde catalog on streaming services (with certain exceptions) but also releasing a pretty long list of great new material. Some of it didn't make this list but still warrants seeking out, such as the latest from Craig Taborn and Anour Brahem's collaborative Blue Maqams, featuring fellow legends Jack DeJohnette and Dave Holland. Tomasz Stanko is a prolific Polish jazz musician with a large back catalog, but December Avenue is one of his more compelling moments, for how quietly entrancing it is. It's rich in subtle atmosphere and haunting moods, almost like a film score at times. And though Stanko's trumpet still plays a major role in shaping the sounds of these tracks, it's just as much David Virelles' album, his piano providing a hypnotic backdrop to these often minimal gems.
---
(Young Turks)
Kamasi Washington could have boxed himself into a corner by debuting something as massive and ambitious as his 2015 triple album The Epic. Rather than attempt to match that collection's sprawl, however, he focused on a much smaller undertaking—or so it would seem. Harmony of Difference is an EP, yet the breathtaking compositional style of Washington's previous release can be heard in the intricate threads that run throughout this six-track set. Essentially built around the idea of counterpoint as a compositional technique, Harmony of Difference showcases a wide range of sounds and then weaves them together in a rich set of tracks that, while brief, contain great depth. And then there's "Truth," which features elements of all the tracks preceding it, creating a 14-minute masterpiece of breadth and vision that reminds us why Washington earned such wide acclaim the first time around.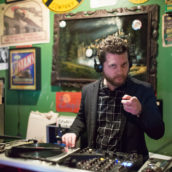 Jeff Terich
Jeff Terich is the founder and editor of Treble. He's been writing about music for 20 years and has been published at American Songwriter, Bandcamp Daily, Reverb, Spin, Stereogum, uDiscoverMusic, VinylMePlease and some others that he's forgetting right now. He's still not tired of it.