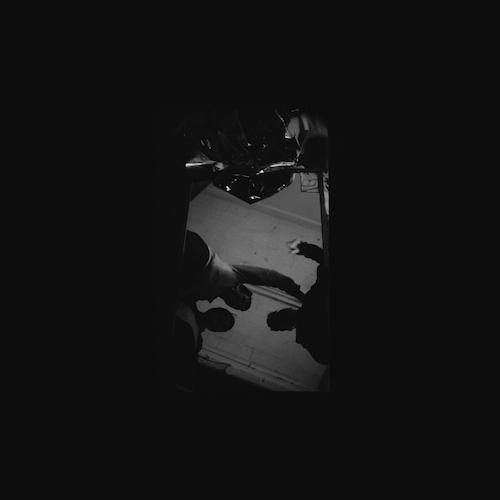 There was an unavoidable element of novelty to BadBadNotGood's first two albums: how could there not be with a band whose central conceit was transforming hip-hop songs into improv-friendly jazz? No matter how immaculate the arrangements, no matter how distinctive the atmosphere, a jazz cover of Gucci Mane's "Lemonade" can never quite shake the cuteness of being a jazz cover of Gucci Mane's "Lemonade." If BBNG and BBNG2 served as compellingly academic explorations of hip-hop's roots in jazz, III, the band's first album of completely original material, serves as the culminating synthesis between the two genres — and the result is the most immediate and engaging album of the band's career to date.
But how to describe it? The initial inclination is to present each track as a musical Venn diagram — wow, "Triangle" sounds like Thelonious Monk meets De La Soul — but that makes the faulty assumption that De La Soul weren't probably influenced by Monk themselves (they totally were). III situates itself so confidently on the jazz/hip-hop spectrum that what might be an homage to A Love Supreme might instead be an homage to Illmatic (or both, or neither). After a while, trying to separate the record's influences becomes (happily) pointless. It's much more rewarding to simply enjoy III as the re-convergence of two once-intertwined genres and leave it at that.
Because while III can serve as a commentary on generic continuums, it's also an album that deserves to stand on its own. The evolution of "Triangle" — which starts off with a slinking piano riff, slides into a smoothly funky bassline, then plunges into a fist-pumping chorus — is a revelation on its own merits. In his guest spot on "Confessions," Leland Whitty's saxophone creates a captivating ebb-and-flow of momentum, while the sparkling grandiosity of "Kaleidoscope" — which increases its cathartic intensity with each chorus — is a perfect mirror to the rising ambiance of "Eyes Closed." It's all so well unified by the band's slightly macabre atmosphere — like a jazz club located in Twin Peaks' Red Room — that when "Since You Asked Kindly" suddenly whips out an unexpected acid house bassline, it fits in seamlessly with the aesthetic. But the standout here is lead single "Can't Leave the Night," which slips effortlessly from an spiraling, slightly creepy piano riff into an even more uneasy trap-inspired chorus. It's easily the most intriguing track on the album, probably because trap seems far too new a phenomenon to be inspiring such innovative mutations. Album closer "CS60" tries a similar tactic to slightly lesser effect, but its shortcomings only serve to accentuate the strange, exciting achievement of "Can't Leave the Night."
Perhaps the defining anecdote of BadBadNotGood's career up until the release of III was the story of their formation. Matthew Tavares, Alexander Sowinski, and Chester Hansen performed a jazz piece based on the music of Odd Future for a panel of their instructors at Humber College's jazz program. "The comments were like, 'I didn't find anything of musical value in this performance,'" Sowinski told NOW Magazine in 2012. It's hard not to view their career after that — their rise to viral fame and eventual production gigs with Earl Sweatshirt, RZA, and Danny Brown — as a fuck-you to the stuffed-shirt professors who gave them a bad grade. But with III, it finally feels like BadBadNotGood have stopped trying to prove anything. In doing that, they've delivered one of the most exciting albums of the year so far.
Similar Albums:


De La Soul – 3 Feet High and Rising


Earl Sweatshirt – Doris


James Blake – Overgrown