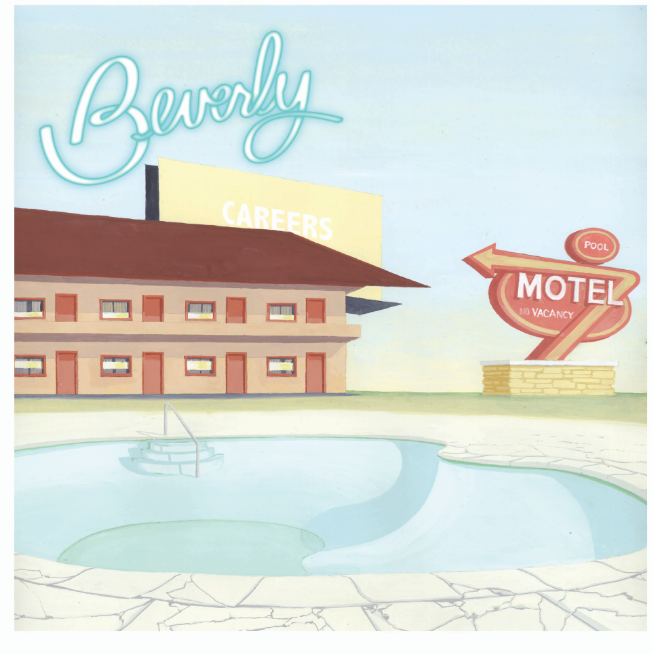 "Medora," the leadoff track on Careers — the debut album by New York indie pop duo Beverly — launches the album promisingly. Delightfully lo-fi production and minimal instrumentation accentuate a slightly off-kilter beat. Drew Citron's voice harmonizes with itself in a tune that recalls the best of '90s indie pop, and the chorus (the title sung over and over again) is so irresistible that the song becomes an enticing enigma. It's a perfect lure for the listener to explore further, which is what any first song on a first album should do. But Careers doesn't stay at this peak for very long.
Citron, of New York's Avan Lava, joined with singer/songwriter Frankie Rose last year to pen this project, chiefly composed by Citron as a vehicle for her voice. The duo fleshed out these 10 tracks and Rose returned to her solo career while Citron continues on with a touring band as Beverly. Careers feels experimental, perhaps in need of an editor, but maybe that's the point – to cater to the songwriter's indulgences.
"Honey Do" is slow and plodding, with a melody that feels incomplete as it veers between pure grrl-pop in the verse and a My Bloody Valentine-like turn of musical phrase in the refrain before landing on a Kate Nash-style surf guitar bridge. "Planet Birthday" begins with some jarring feedback leading into a long, repetitive intro that does not reward the listener by changing dynamics once the vocals come in; it goes nowhere. "All the Things," however, proves that Citron does indeed have an ear for structure, its sweet and catchy chorus and its echoes of '90s indie-pop redeeming some of the album's greater sins.
The tempo picks up on "Out on a Ride," but there are some BPM changes that don't quite work as intended. The final few songs follow the same pattern – fuzzy, offbeat but accessible, never getting too fast or slow, too high or low. And therein lies the problem with Beverly: there is a ton of potential and strong intentions, but the project could benefit from an innovative outside ear. By the last song, "Black and Grey," Careers essentially fades into the background and out of consciousness — which is a wonder, given how strong the album starts off.
Similar Albums:


Wild Nothing – Nocturne


Frankie Rose – Herein Wild


Bleeding Rainbow – Interrupt